Beijing Tours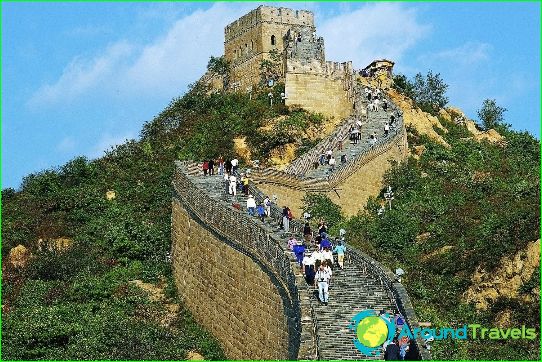 The capital of China is considered their home by more than twenty million people and today it is one of the most populated megacities on the planet. The largest political, economic and educational center of the country attracts millions of guests annually booking tours to Beijing to get to know the culture and customs of the great Asian power..
History with geography
According to historians, the first settlements on the site of the modern Chinese capital appeared long before the onset of a new era. In the 5th century, the city of Ji was located here, which was destined for the role of the capital of the Yan kingdom.
The largest city in the world, Beijing was in the period from the 15th to the 17th century. It was then that the famous residence of the emperors, the Forbidden City and the Temple of Heaven, were built here..
The city is closed from the Mongolian desert winds by mountains in the north and west, and from the east and south, it spreads over the Great Plain of China. A section of the Great Wall of China stretches along the northern border of the capital, the inspection of which becomes an indispensable item on the program of tours to Beijing.
Briefly about the important

The humid continental climate and the influence of the monsoons make the weather in the Chinese capital very changeable. It is hot here in summer, but precipitation can fall almost daily. In winter, frosts are possible, reaching -15, which, with constant winds, feels like a much lower temperature. The most favorable season for Beijing tours starts in April and ends in June. July and August are a season of frequent rains, and in September, comfortable weather comes again for visiting Beijing attractions.
Tours to Beijing usually start from the airport located 20 km from the capital. The easiest and fastest way to get to the city from its terminals is by using the "Airport" highway..
Getting around Beijing is more comfortable by subway trains. The local subway consists of 17 lines, which allows you to easily get to all the important attractions, shopping centers, hotels and other objects necessary for the traveler..
Night and day rates for taxi services in Beijing differ significantly and you need to be prepared for the fact that the price of a trip after 23 hours will be more expensive than in the morning..
The population of the Chinese capital does not speak English very well, and therefore it is best to pay for the services of a guide with knowledge of English or even Russian for the duration of a tour to Beijing. Without such a specially trained person, it will not be easy to understand any area of ​​life in China..
Beijing
Photos