What to do in Sevastopol?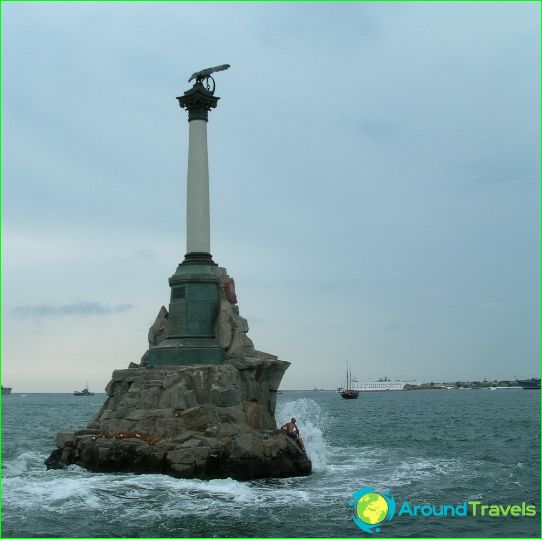 Sevastopol is a beautiful city-museum, famed for architectural, archaeological and historical monuments (the Genoese fortress Chembalo and the medieval fortress Kalamita, Chersonesos). And this means that having arrived in Sevastopol, you can not only enjoy a beach vacation, but also take a walk around the city, seeing the sights.
What to do in Sevastopol?

Go for a walk along Primorsky Boulevard;
See Malakhov Kurgan, the Diorama on Sapun Mountain and the 35th Coastal Battery;
Explore the ruins of ancient Chersonesos and visit the Vladimir Cathedral;
Visit the military history museum of the Black Sea Fleet.
What to do in Sevastopol?
For a walk, you should definitely go to the Kornilov Embankment - there are entertainment venues (cafes, restaurants, clubs, discos) and souvenir shops. In addition, here you can rent a skateboard, bike or roller skates, as well as listen to musicians' performances. Also, walking along the embankment, you can go to the Aquarium of the Institute of Biology of the South Seas.
On the embankment, you will surely be invited to go on a boat excursion (you can see real warships). Do not refuse - you will experience incredible sensations.
The whole family can go to the water park "Zurbagan" (Park Pobedy, Parkovaya street, 9) - it has 15 slides, 1 for teenagers, 2 pools for kids and 4 pools for adults.
Having visited the dolphinarium, which is located on the Kornilov embankment (in winter it moves to the main pool in Kazachya Bay), you can take a course of dolphin therapy, designed for 10 sessions, or just swim with dolphins (prior registration is required). In addition, here you can take pictures with animals and watch the performances of dolphins and fur seals.
You can have a great time in the eco-park "Lukomorye" - there are sculptures related to a fairy-tale theme (there is a real knight's castle here). If you wish, you can visit the Marmalade Museum, the Museum of Indian Culture, the Crocodile Farm and the zoo corner - all this is located here, in the park..
Arriving in Sevastopol, you should definitely visit Chersonesos - in the summer in its Antique Theater you can see performances organized by the Sevastopol theaters.
If you have a desire to taste table and vintage wines from Crimean producers, visit the Inkerman Factory of Vintage Wines (Malinovskogo st., 20).
At the service of beach lovers, Sevastopol offers to relax on sandy, small and medium-pebble beaches. Near the city center you can relax on the city beach "Crystal" - here you can rent sun loungers, umbrellas, catamarans, jet skis.
Amateur cavers will also be able to find entertainment to their liking: in the vicinity of Sevastopol there are many caves worthy of admiration.
Rest in Sevastopol will leave an indelible mark on your memory, and all thanks to the excellent conditions - warm sea, mild climate, magnificent landscapes.
Photos of where you can go in Sevastopol