Holidays in Cuba in November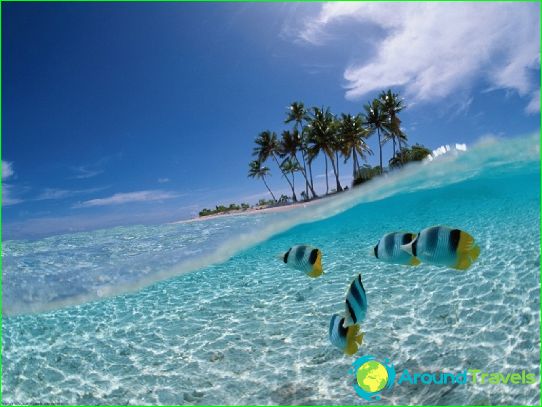 November opens the dry season in this country. Of course, it still rains, but it mostly falls at night, no longer than 40 minutes. Until the middle of the month, there may still be tropical showers on the west coast of the Caribbean. The humidity here is high, but this month it is much lower and this weather is much better tolerated by Europeans who are not used to such a climate. And the air temperature is in the range of 26-30 degrees. In the capital, this is perhaps one of the most comfortable times, here the thermometer rises only to a maximum of 28 degrees.
It gets dark here quite early, around 17.00 local time, but this is not a problem. Tourists will find many entertainment events, cafes, bars, restaurants, discos. Therefore, a vacation in Cuba in November is good weather and a lot of pleasures that you can get not only on the beach, but also by visiting various excursions. In the Varadero National Park, you can visit the caves, it is worth visiting the karst caves in the province of Matanzas, in Punta del Este to admire the drawings on the rocks that the Indians knocked out many centuries ago. There is also a unique Bibihagua beach, where the sand is ... black! 
What can be seen in Cuba
If you dare to sink to the bottom of the sea, you will discover the wonderful world of coral gardens with its marvelous inhabitants, which scurry in flocks in different directions from you. Just have time to observe!
The underwater world is especially beautiful on the Islands of Youth, in the Bay of Pigs (do not be afraid of this name, it is actually very beautiful here!), On the island of Howendut.
Anyone who is interested in the animal world will be delighted by an excursion to the Zapata Swamp Nature Reserve. 
Many will love a trip to the tobacco plantations.
If you decide to visit this island in November, you can get to the festival, which is celebrated in Havana on the 16th and is dedicated to Christopher Columbus. Here he is called St. Cristobal and in Havana there are lavish festivities on this occasion. Together with the locals, you can walk around the El Templete chapel three times, making a wish. They say that it will definitely come true! At the end of the month, a jazz festival is held here and you can visit the international fair «FIHAV».
Prices
I must say right away that you should not expect big discounts on tours that include a flight. And you can save on food. If you plan to arrive at the hotel late in the evening, then take a tour and pay only for breakfast. Thus, if you are traveling together, you can save a significant amount, and there is always a place to have a snack. You can, however, buy «burning tour», but there are not so many of them. As a souvenir, you can buy Cuban cigars, rum, a variety of wood crafts, as well as paintings by local artists.
Holiday photos in Cuba