Airport in Tbilisi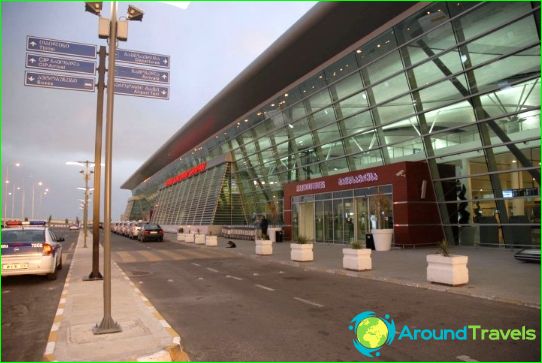 The international airport in Tbilisi is located on the east side of the center of the capital of Georgia. In terms of equipment and level of service, the airport fully corresponds to the international status and regularly receives flights from many major European countries, southern states and a number of CIS countries, including from Russia..
The structure of the airline includes:
two runways with a length of 3.0 (concrete) and 2.5 (asphalt) kilometers
air terminal complex - the main terminal of the airline includes two floors and can receive about 3 million passengers per year
a complex of utility structures equipped with the latest technology and intended for servicing, refueling and parking aircraft.
From official sources it is known that a total of about one hundred billion dollars was spent on the reconstruction of the airport. The main air harbor of Georgia is constantly increasing passenger traffic and expanding the geography of flights, concluding cooperation agreements with new foreign airlines.
Service and services
On the territory of the airport in Tbilisi there is everything you need to comfortably service the services for the acceptance and dispatch of passengers. A convenient navigation system in 2 languages ​​allows you to move around the terminal mobile, there is a reference service, including in Russian, cozy waiting rooms, a mother and child room, retail outlets «duty free», mail. There is a cafe, a restaurant, there are ticket offices representing different airlines. Tourist offices also offer their services. Wireless Internet is available throughout the airport.
Passport and visa control
The visa regime with Georgia is not tough. Any citizen of the Russian Federation arriving in the country can obtain a permit to stay right at the airport, provided that the purpose of his visit is tourism. Time spent in the country - no more than 90 days.
Transport
From the airport to Tbilisi, a bus regularly runs on route 37, which passes through the central streets of the city. Travel time from 07.00 to 21.30 hours.
There is also a railway line from the airport terminal connecting the airport with the center of the capital..
In addition, city taxi services offer their services, the cost of one trip will cost about 30 GEL. Travel time 25 - 30 minutes, depending on the distance to the destination.
Photos Tbilisi airport