Airports in Japan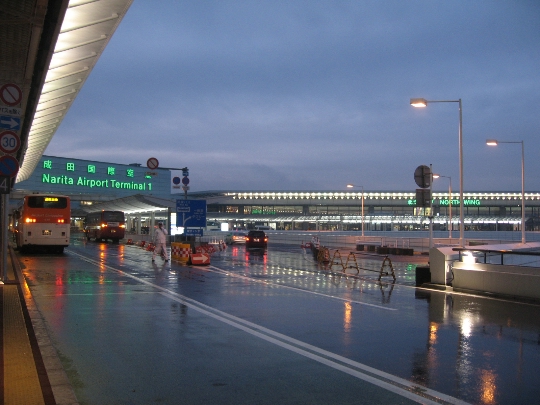 Russian travelers can get to the Land of the Rising Sun by direct flight. Aeroflot Airlines flies daily to Japan's largest airport in Tokyo, while Japan Air Lines flies from Moscow several times a week. Travel time is about 9 hours.
Japan International Airports
Flights from abroad are accepted by several airports of the Land of the Rising Sun:
Kitakyushu in Fukuoka province is built on an artificial island 3 km from the city. In addition to domestic flights, its schedule also includes seasonal flights from the airports of Seoul, Taipei and Hong Kong..
Nagasaki on the island of Kyushu is connected by direct flights with some Japanese cities, as well as Seoul and Shanghai.
From Hiroshima, you can fly to the ski resorts of Sapporo and some Chinese provinces.
The air harbor in Sapporo is the largest on the island of Hokkaido. The city where the airport is located was in the past the center of the Winter Olympics and is today a popular outdoor destination. Aurora airlines fly here from Yuzhno-Sakhalinsk and many flights from Kuala Lumpur, Beijing, Hong Kong, Honolulu, Bangkok, Singapore and Seoul.
Metropolitan direction
Japan's Narita Airport is located 60 km from the capital and is the largest in the country. This is where Japan Air Lines is based and dozens of airlines land daily from around the world..
Terminal 1 serves international flights, including Aeroflot aircraft, Terminal 2 - most of the domestic traffic, and Terminal 3 is the base for low-cost airlines. You can also fly from Russia to Tokyo from Vladivostok by the "Aurora" company.
Transfer to the city is available by buses and electric trains:
JR Narita Express trains run to the center of the Japanese capital without stopping. Travel time is about an hour. The interval of movement during rush hours is half an hour.
Skyliner trains can be picked up at stations at the bottom level of each terminal.
Buses start during the day from the first floor of the terminal. It takes passengers about an hour and a half to get to Tokyo..
Taxis in Japan are quite expensive, but you can order them in the arrivals area if you want..
Services and directions
Passengers at the Japanese capital airport can use all infrastructure facilities while waiting for their flight. The terminals open shopping centers and restaurants, bank branches and currency exchange offices, prayer rooms and souvenir shops.
Among the main airlines, whose flights are on the schedule, there are carriers with a worldwide reputation. Air France, Aeromexico, Air Canada, Air India, Air New Zealand, Alitalia, China Airlines, Delta Air Lines and Finnair fly here.
Japanese airlines deliver passengers to New York and Madrid, Sydney and Manila, Vancouver and Frankfurt and many more cities around the world.
Tokyo Airport serves as a connecting point for a huge number of air routes, and therefore hotels are open in the terminals where you can comfortably wait for a flight during a long transfer.
Photos