Colombo Zoo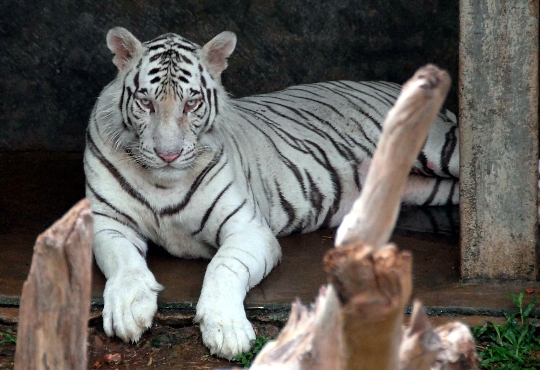 Tourists in Sri Lanka do not suffer from lack of entertainment, but the Colombo zoo breaks all attendance records and annually up to one and a half million people become its guests. Established in 1936, it is still far from modern standards, but its employees do everything to make guests feel at home in the enclosures, and visitors can observe the animals with convenience and comfort..
Dehiwala Zoo
Located in the suburb of Dehiwala, Colombo Zoo has only 10 hectares of land today. But this area comfortably houses more than 3000 animals, representing 310 species, including very rare and endangered ones. The name of the zoo in Colombo says a lot to an initiate - the first director of the Dehiwala Zoo was the Knight of the British Empire, scientist Neil Weinman, who developed various environmental and educational programs that have not lost their significance..
Pride and achievement
The magnificent landscapes and landscaping are the pride of the Dehiwala Zoo workers. Fountains and ponds, perfect lawns in English tradition and natural arches of tropical plants create a cozy atmosphere in which it is pleasant to spend a few hours with children or friends.
Among the guests of the park are jaguars and green anacondas, Asian elephants and zebras, giraffes and hippos, tigers and orangutans. Many animals give birth to offspring in captivity, which means that the conditions of their keeping practically correspond to ideal natural conditions..
The Sanju chimpanzee, which participates in an educational program about the life and behavior of primates, is considered the symbol of the Dehiwala Zoo. But the local elephants prefer to perform in entertainment shows, delighting the audience with graceful tricks that can hardly be expected from such giants..
How to get there?
Zoo Address - Anagarika Dharmapala Mawatha, Dehiwala 10350, Sri Lanka.
The easiest way to get here is by bus 118 from Dehiwala Railway Station.
Helpful information
The zoo is open from 08.30 to 18.00 regardless of the season. The park hosts daily shows and additional entertainment on weekends:
The elephant show starts every day at 4.30 pm.
Sea lions perform to the public at 4 pm.
Guests can ride ponies and elephants from 14.30 to 16.00 on weekends.
Educational programs for primates and tropical reptiles are held on the weekend. Classes start at 14.30.
The price of an adult ticket to the Colombo Zoo is 100 rupees, a ticket for children is half the price. Photo shooting is allowed without restrictions.
Services and contacts
In the park, you can dine in one of the cafes, go boating, buy souvenirs and enjoy ice cream.
The Colombo Zoo does not yet have an official website, and therefore all the details about its work, the beginning of the show and the infrastructure can be found by calling +94 11 271 2752.
Colombo Zoo Pictures