Trip to Sri Lanka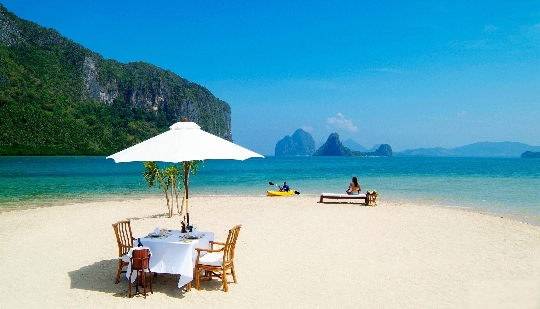 Sri Lanka is not the only name for this island located in the warm waters of the Indian Ocean. He has many names - Blessed Land, Teardrop of India, Island of Lions and many more. A trip to Sri Lanka is a journey to a real paradise, because according to Muslims, Eden was located on this island..
Public transport
Bus routes cover the majority of settlements in the country. There are two types of buses:
CTB. The cars belong to the state. They are red or yellow. The proposed schedule is being followed fairly well.
Private buses. They go on a trip as the cabin is full.
Buses (and almost all of them) are very inconvenient. Air conditioners are only available in private cars. The average travel speed does not exceed 40 km / h. It is very inconvenient for guests of the country to use buses, since all the inscriptions are made exclusively in Sinhalese..
Taxi
In the capital of the country and its suburbs, you can order a taxi equipped with meters. Payment is carried out as follows: landing and the first kilometer - 28-30 LKR; every kilometer of the way - 24-26 LKR.
If you wish, you can use tuk-tuk. This is a special type of local taxi, which is a scooter with three wheels and a cab for a passenger.
Air transport
In total, there are three large airport complexes in the country: Bandaranaike International Airport (located in the city of Colombo); the Ratmalana airport complex, located south of Colombo (used for domestic flights); Kankesanturai airport (Jaffna). In addition to them, there are ten more air terminals on the island used for air taxi..
The country's largest air carrier is Srilankan Airlines. Domestic flights are practically non-existent. Regular flight - «Colombo - Jaffna». Charter flights operate to Trincomalee and Batticoloa.
For the guests of the island, it is most convenient to use air taxi services. These are miniature planes (for four or eight passengers) flying «customized» flights.
Railway transport
The legacy of the British colonists on the island is the railway network. The main junction is located in the capital of Sri Lanka.
Trains are one of the options for traveling long distances across the country. The trip will be very cheap, but you will have to sacrifice comfort for it. As a rule, carriages are almost always overcrowded, and air conditioning is provided exclusively in «branded» trains. But without exception, all trains are under army protection, and the routes are laid through very beautiful places..
Trains have several classes and the main type of carriages is with seats only. Only a few trains that travel at night have berths.
Photos