Coat of arms of Djibouti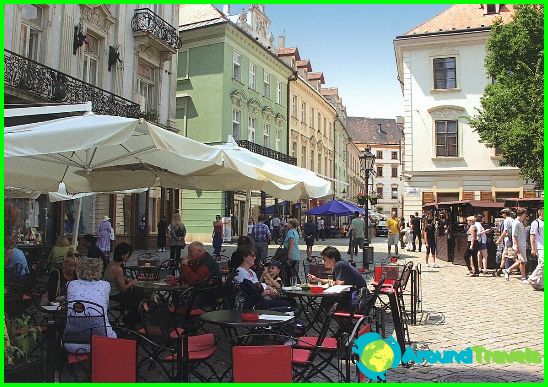 The African state of Djibouti is still quite young, only in the middle of the twentieth century it gained independence. At the same time, the place of the main city, named after the country, was determined. But the coat of arms of Djibouti, the capital, differs from the main state symbol.
Description of the coat of arms of Djibouti
The settlement was founded in 1888, four years later it received the status of the administrative center of a colony with a long name - the French Coast of Somalia, clearly indicating to whom these territories belong.
Since 1977, Djibouti has acquired the status of the capital, and four years later the title of a free port. Recent events are reflected in the main heraldic symbol of the African capital. The main elements of the coat of arms are as follows:
a shield located in the center of the composition;
a wreath of laurel leaves framing it;
title «Djibouti city», written in French;
symbolic image of the state flag of the country.
Attracted by the compositional construction of the shield. There is no clear outline to determine which form it belongs to. Its lower part has a pointed shape, the upper one imperceptibly passes into the outlines of an old building.
In addition, in the inner field of the coat of arms, at the bottom, a seascape is represented. This is understandable, given the role of the city as a major seaport. Another symbol that has the same meaning is the pink anchor, this element occupies a central position on the shield.
The upper outline of the shield resembles the masterpieces of the ancient architecture of the city of Djibouti, made in the Moorish style. Separate residential buildings and mosques can still be seen walking along the streets and squares of the capital..
Individual elements
The city's name is written in French. A person familiar with the history of medieval Europe immediately understands that the first colonists in these territories came from France..
On the one hand, they exploited the local population and actively developed the country's natural resources. On the other hand, the first European settlers played a role in expanding the city's boundaries, changing buildings, and in the cultural life of Djibouti..
The laurel wreath is a traditional heraldic element that symbolizes the desire for victory. Another original element of the coat of arms is a drawing corresponding to the state flag, but also shown in a mirror image.
The color scheme is quite original, since an unusual combination of pink, blue and yellow colors is used, and quite saturated ones. But the overall palette of the coat of arms is balanced by the presence of white.
Photos