Basic data
District: Maenam
Accommodation type: house
Distance to the sea: 5 min walk
Number of bedrooms: 1, bathrooms: 1
Rent price, baht / month: 16000
Host contact: 08-177-34-967 (German named Helge)
Pool: no
Internet: yes
Air conditioner: yes
Household appliances: TV, refrigerator, gas stove, kettle
Additionally
Internet, baht / month: 1000
Electricity, baht / unit: 6
If you need help with renting, send me a request by mail using the form below. I also remind you that it is better to look for hotels in Thailand through RoomGuru, as it shows discounts in 30 booking systems at once, and not only in the usual Booking, which is not the main one in Asia.
Send request
Description
House with a small veranda near 3 Soi.
The sea is three minutes away. You can get there through the picturesque alley of Miskawaan Villas
Near the house there are parking spaces, a lawn, around a large private area fenced in, a garden with fruit trees. What is valuable - at night and day, the area is quiet.
Inside: bedroom, kitchen, bathroom (hot water available), decent size living room.
There is no air conditioning in the living room, it is replaced by a fan on the ceiling.
Furniture: a wooden large bed, a white leather sofa, two armchairs, a wardrobe.
There is a dining area between the living room and the kitchen with a wooden table and chairs for several people.
Kitchen: full fridge, small tiles for two stoves, table, cabinets.
The bedroom has air conditioning, plus a large double bed and a nice new wardrobe.
In the backyard it is possible to wash - there is a possibility of connecting a washing machine - and to dry clothes. Empty room (can be used as a storage room).
The house has a fairly fast Internet (two providers to choose from) and cable TV.
Tongkra Nursery is located nearby. To give a child for one day will cost 300-400 baht, for a month about 5000
The house can be rented or bought for 2.9 million baht.
Cons: a lot of mosquitoes outside and inside.
There are problems with the sewerage system - the water in the bathroom and the toilet takes a long time. Perhaps it was a temporary problem. But before checking in, it's worth checking.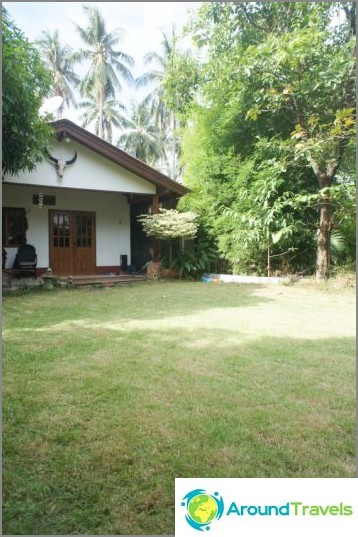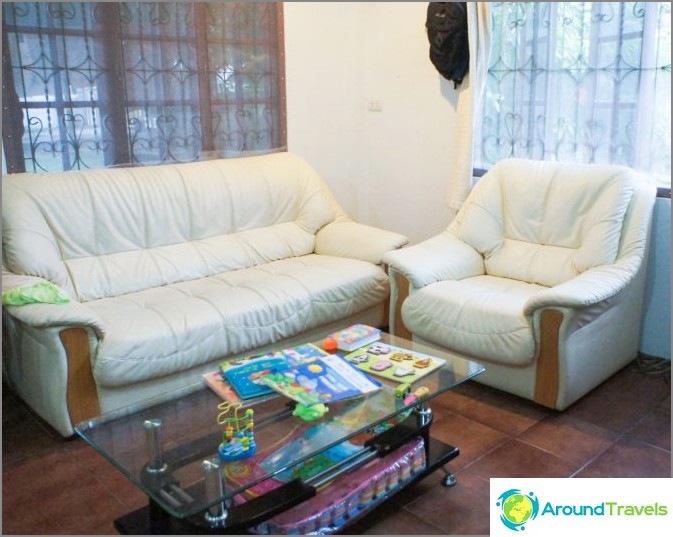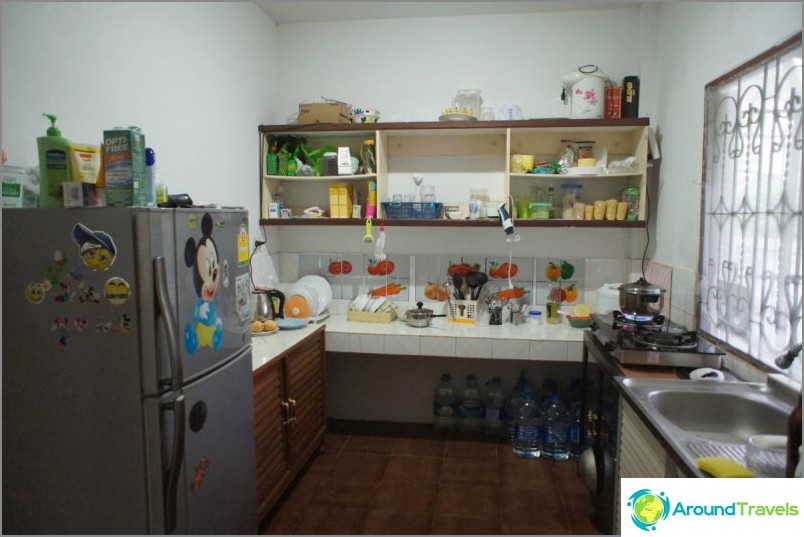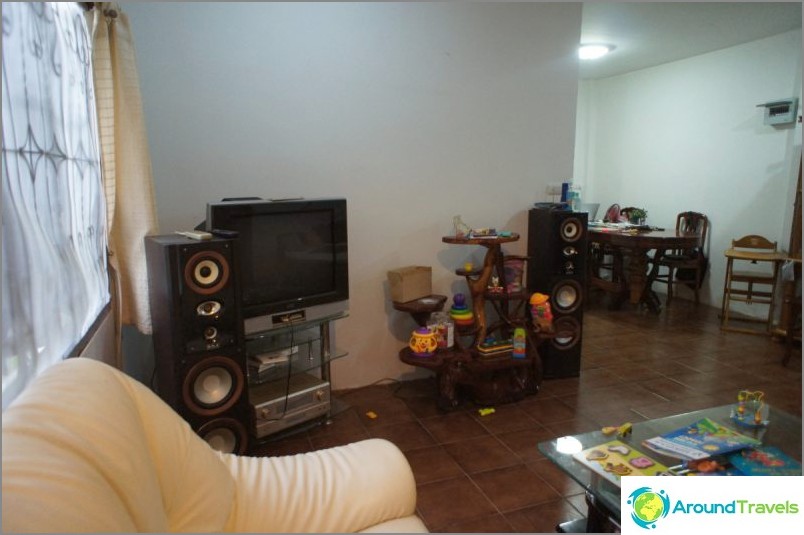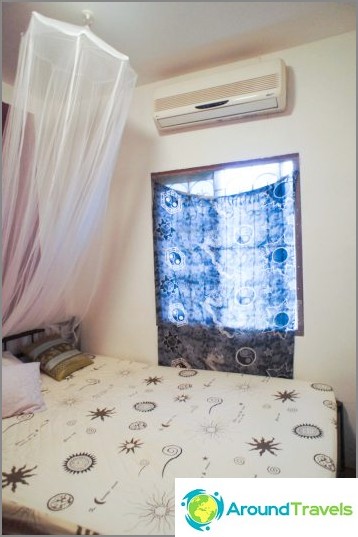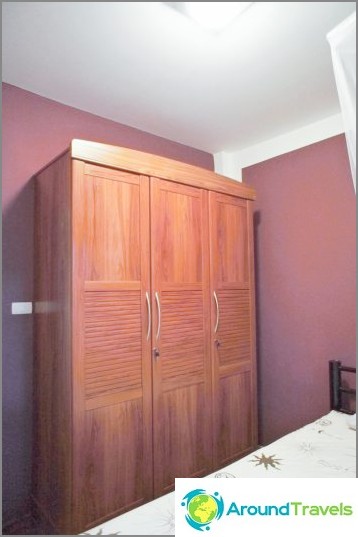 The object is taken from here - http://freesamui.com/
237.1-bedroom house on Maenam
237.1-bedroom house on Maenam
1 bd, 16,000 baht / month
View House
1 bd, 16 000 baht / month View home