Basic data
District: Ao Nang
Accommodation type: house
Distance to the sea: by transport
Number of bedrooms: 2, bathrooms: 2
Rent price, baht / month: 45000
Host contact: +66 848 379 070, www.banburivilla.com
Swimming pool: shared
Additionally
If you need help with renting, send me a request by mail using the form below. I also remind you that it is better to look for hotels in Thailand through RoomGuru, as it shows discounts in 30 booking systems at once, and not only in the usual Booking, which is not the main one in Asia.
Send request
Description
Two two-bedroom villas on a common green area are called Banburi Villa. Nearby there is the master's house (the owner is a foreigner), and there is a swimming pool there, you can use it. The houses are well equipped, everything is new and modern. Air conditioners are installed in both bedrooms. To go to the sea for 10-15 minutes by bike or car. The houses are located next to the road to AoNimao.
Villas are most often rented for daily rent (for example, through AirBnb), but you can rent for a month, especially if the season ends. It all depends on whether there will be demand or not. At the peak of the season, I think, only for a day will agree.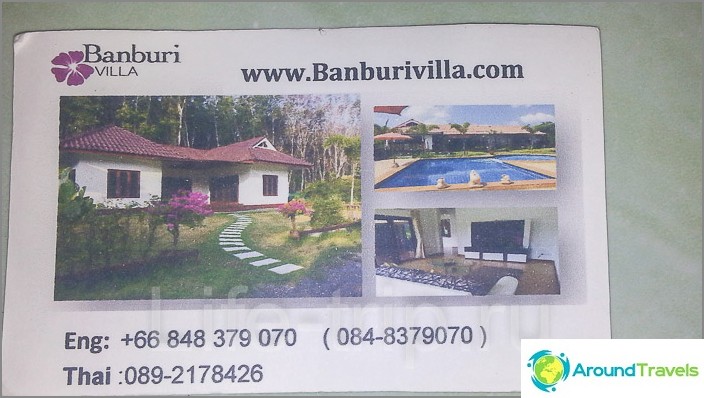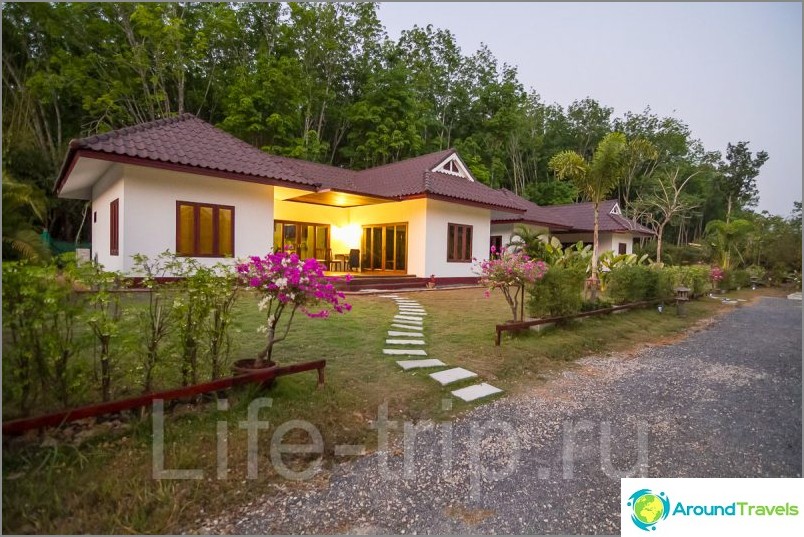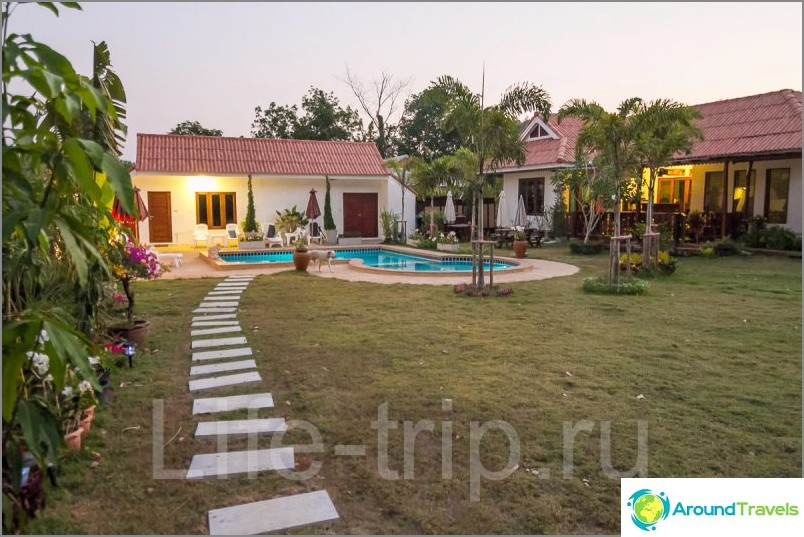 511. Banburi Villa 2 bedroom villa in Ao Nang with pool
511. Banburi Villa 2 bedroom villa in Ao Nang with pool
2 bd, 45,000 baht / month
View House
2 bd, 45000 baht / monthView house