Puk Tien Beach is called by the common people the beach with the Black Woman, because there is a large black statue of a demon right in the sea. Actually, everyone goes to see her. Honestly, there is not much to watch, but when combined with mountain of bats and temple of the Great Eared<.htmla>, then it is quite possible to have a good day.
The content of the article
Beach description
As you may have guessed, there is probably not a bounty here. Yes, there is a sea, there is a beach, but it is very small, with a shallow depth and pebbles. Although the sand is shallow and there are sun loungers. You can wade to the demon statue or other statues on artificial islands (there are several of them). In general, you can buy something, but this is not what most people are used to..
There are a couple of cafes on the shore where Thais like to hang out on weekends. This is just their format for recreation, come and sit and eat on the shore, periodically splashing in the water. Children will be fine here too, fine. The section of the beach is small and part of it is a concrete platform. If you move away from the village, then there will be more space, but I think that the part of the beach that is near the cafes will be enough.
Puk Tien Photos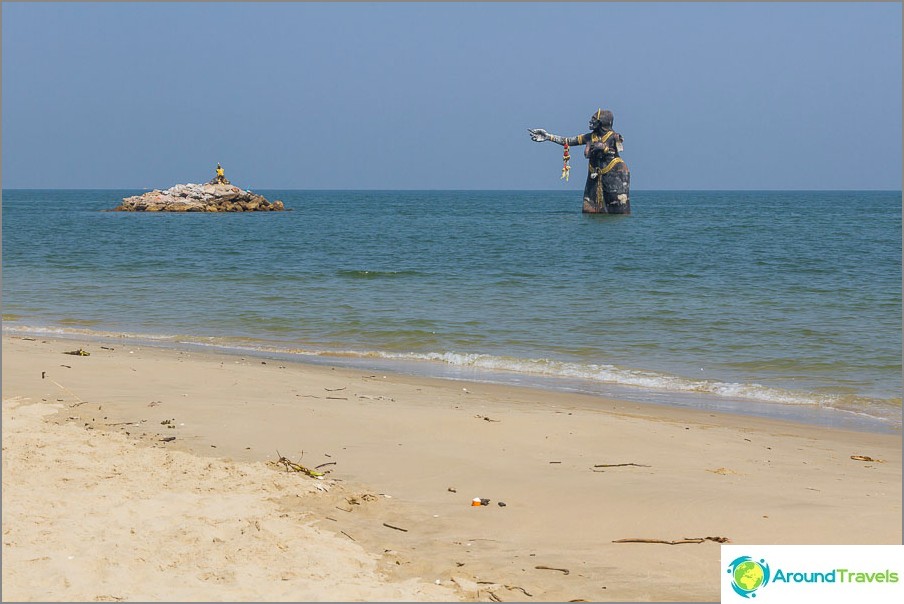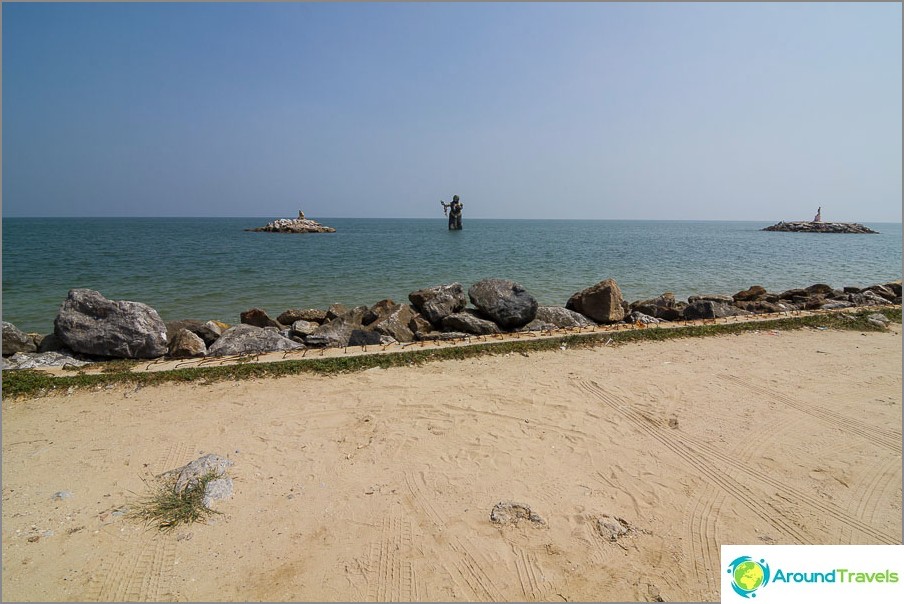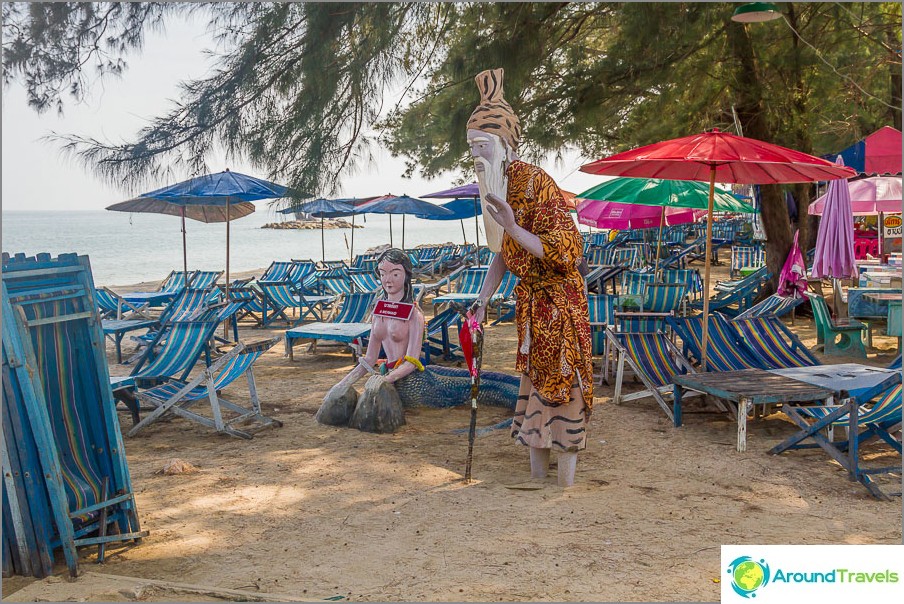 Houses and hotels on the beach
Hua Hin hotels>
Be sure (and I insist) to check for discounts or special offers on the excellent Roomguru service. He will quickly and easily show you discounts in all existing booking systems. In Asia, for example, there are a lot of offers on Agoda.com, which are much more interesting than for exactly the same hotels on Booking.com.
Beach on the map
The point is indicated near the Black Babisha, the cafe is about the same.
Puk Tien Beach Map
Puk Tien Beach Map: