When I arrived in Hua Hin, the first thing I wanted to see was the mountain where myriads of bats live. More precisely, not the mountain itself, but how these mice fly out from there once a day, resembling a living smoke from Lost. On the one hand, it seems like something like that, they fly and fly, but for me who has never seen anything like it, this action is amazing and unusual. In my native land, let alone a thousand, one bat will not be met.
The content of the article
Mountain bats
So, I'll tell you what kind of mountain is so interesting. It looks nothing special, you will go during the day, and you will not notice, the same as a few more nearby. The only difference is in a small observation deck by the road. Once a day, at about 6 pm, a thick jet of dark smoke begins to pour out of it, wriggling like a snake that has been stepped on. Only «jet» this one has an unusual composition: squeaking and flapping mouse bodies. Where they fly, why, and why exactly one after another, no one knows. The main assumption is hunting for insects, but this does not answer the question, why are we in formation? But this is not so important, as long as you look, no questions arise. This escape from the habitat lasts about 10 minutes. At first, the flow is dense, but then it gradually dries up.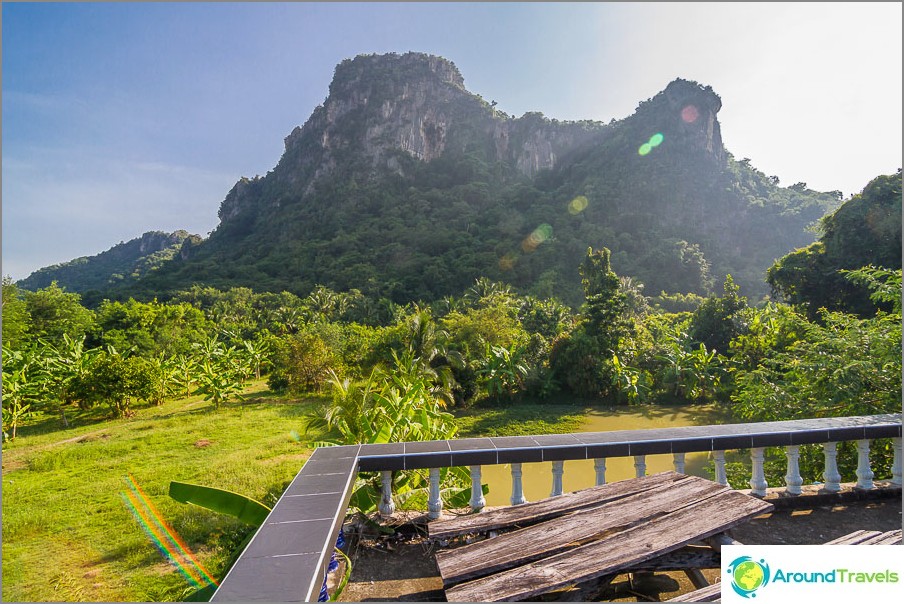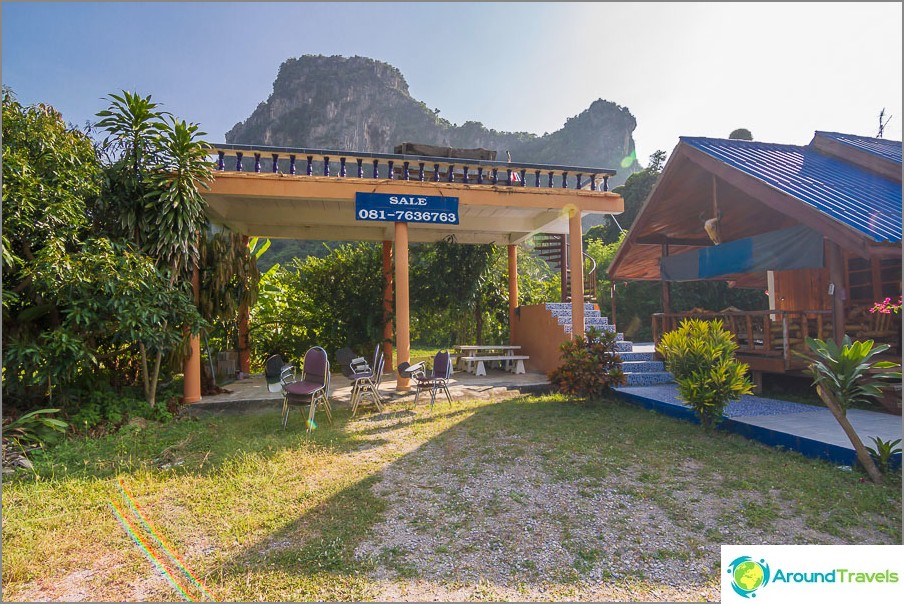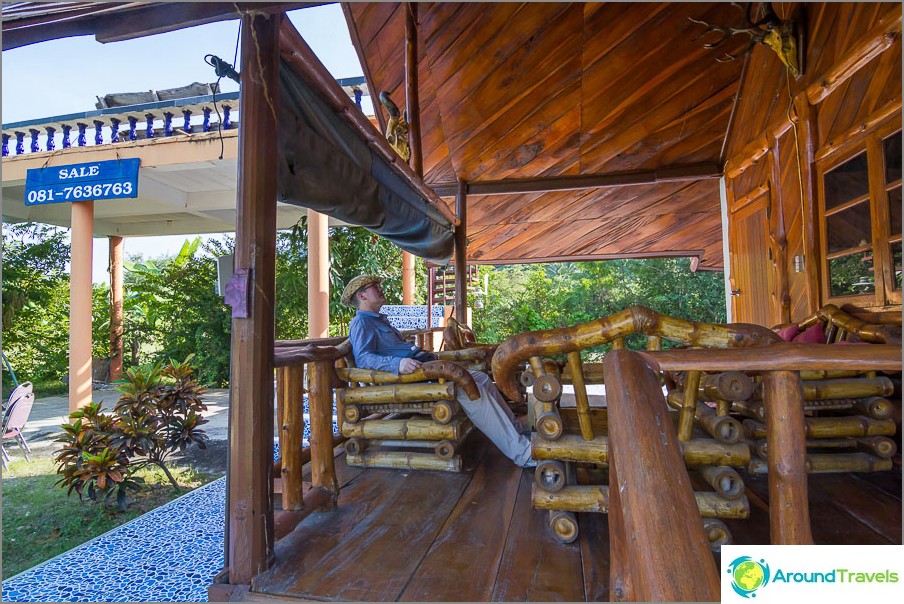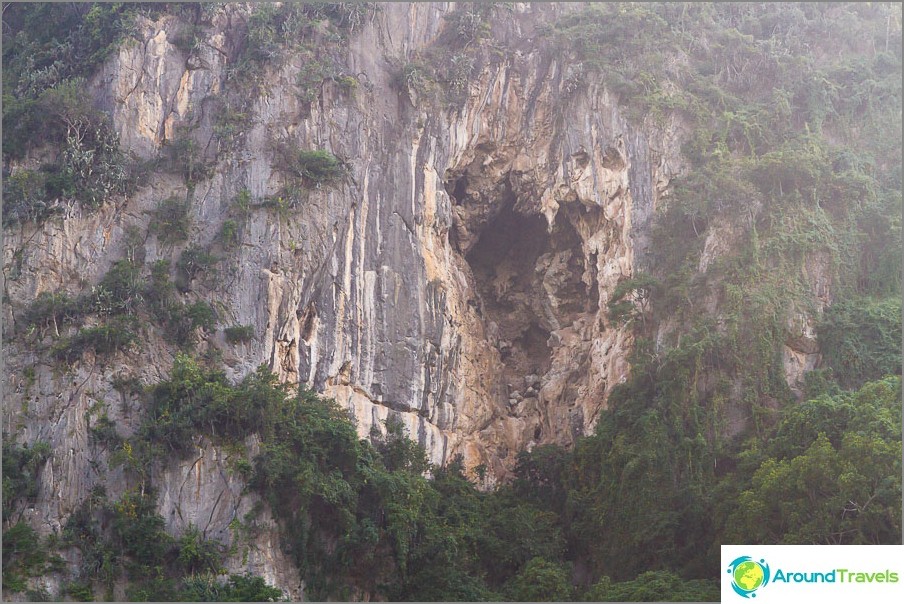 The first time we arrived in the afternoon, looked around, went on to ride on the sights, and then returned closer to 18 o'clock.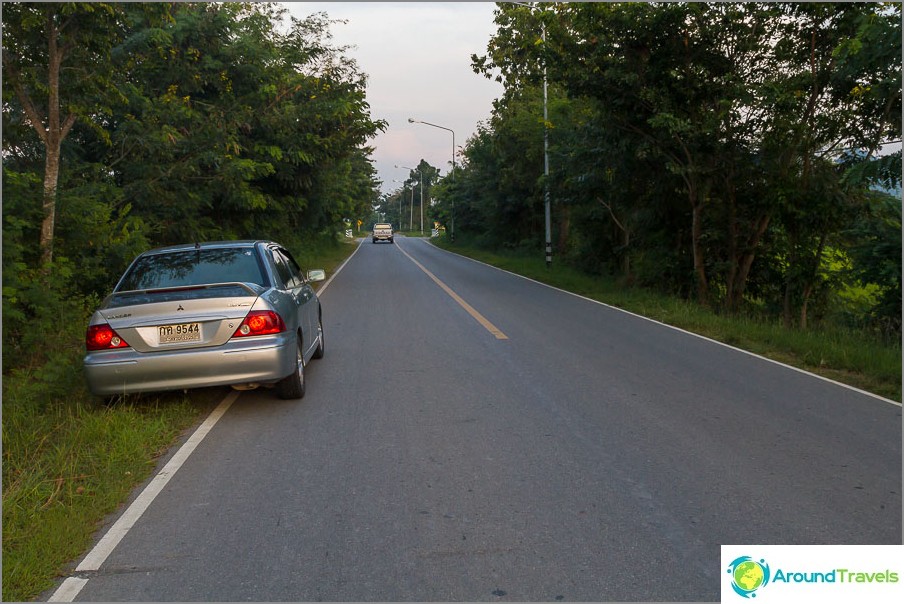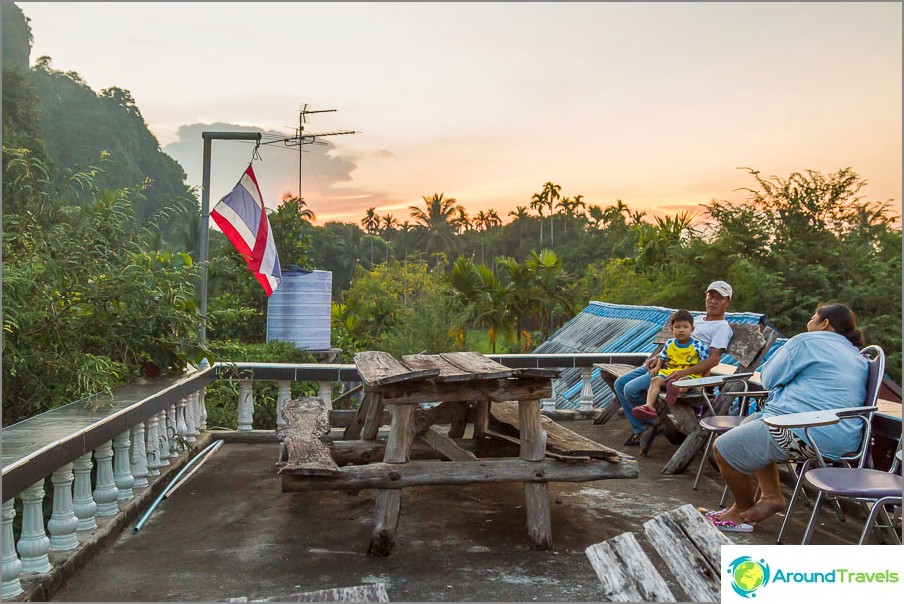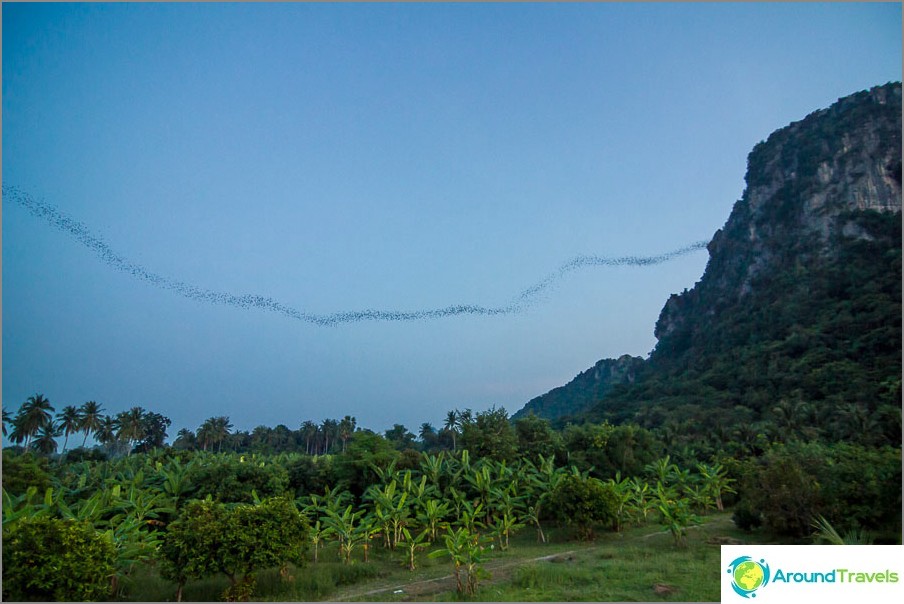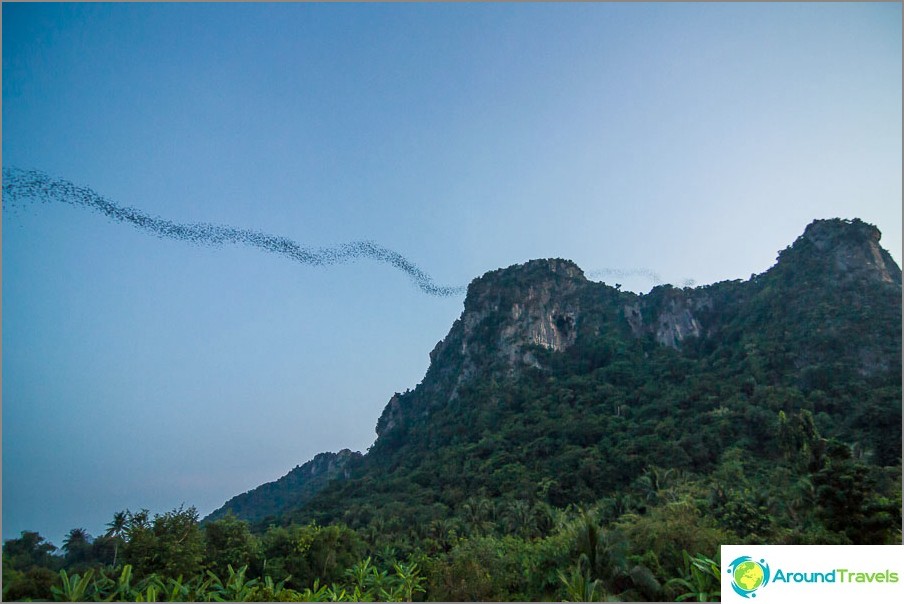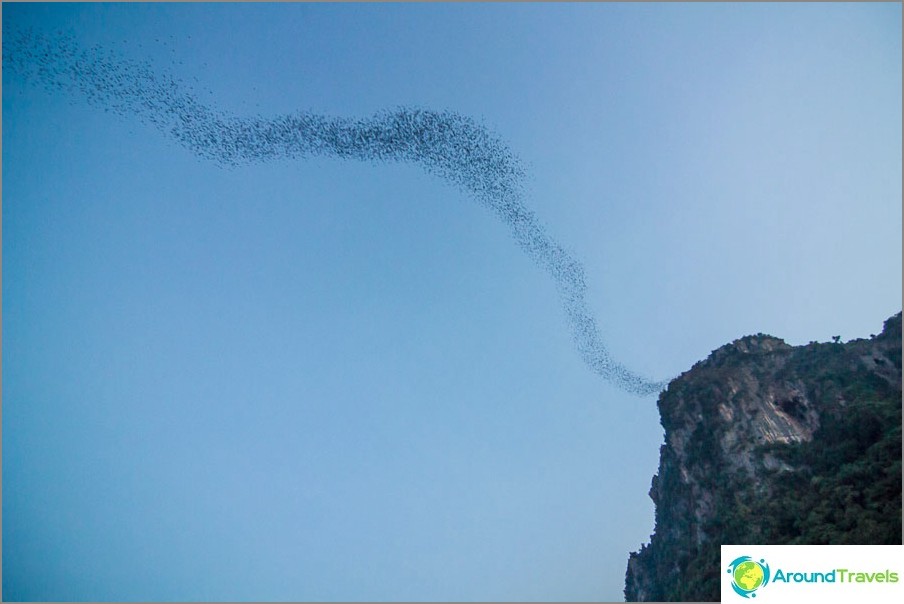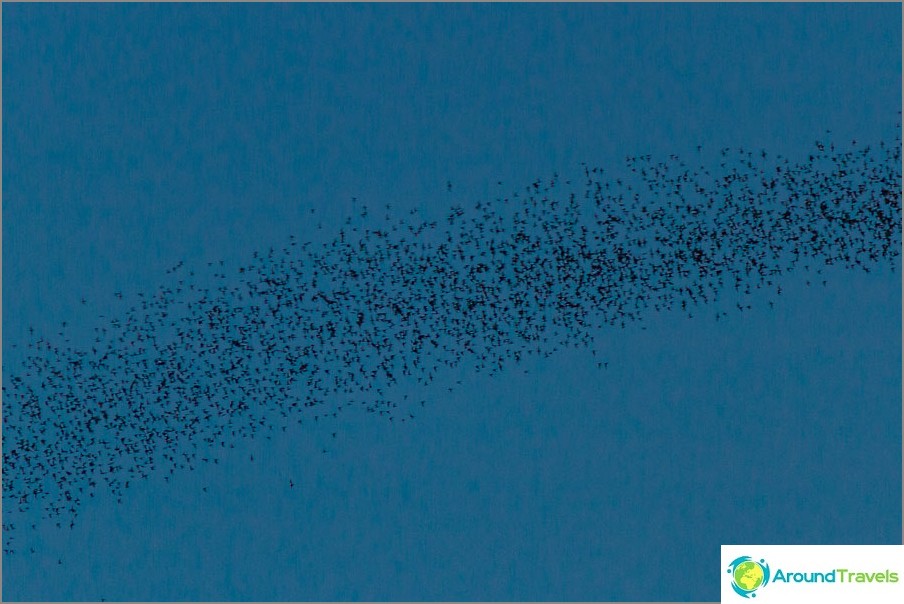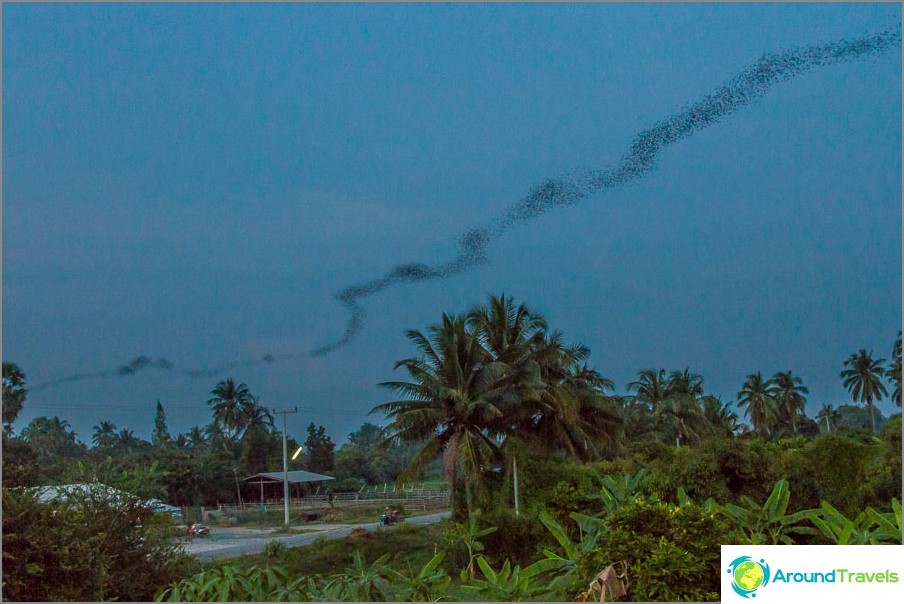 Video
A short video to get a better idea of ​​what it is. True, the camera that shot the video was not very good on the tripod and I forgot about it, carried away by photographs.
Information to visit
Recently, they began to charge 20 baht for the entrance. But if you feel sorry for it, then this action can be observed from the road (do not go up to the site) and not pay anything.
For me, the spectacle is enchanting and worth seeing. As I already wrote, it starts at about 6 pm, and it is better to arrive no later. But if suddenly, the mice do not fly, then this is all because they are guided not by your watch, but by the onset of darkness, which in turn depends on the time of year. So count on 18 - 18:30 pm.
If you want to visit this place, you can stay in Hua Hin, for example, budget hotel, where we stayed. Alternatively, look for other hotels in Hua hin or inCha Ame, if you want to spend the night in Cha Ame, so that.
How to get there
I don't know how to get there by public transport, and I think it's not a good idea. Firstly, you will still have to go part of the way, and secondly, you will return in the dark. Therefore, there are three options: rent a car, rent a bike, go hitchhiking. I chose the first option because I also wanted to travel around the neighborhood: Great Eared, Black Babisha<.htmla>, Cave temple, and at the same time do not get tired of the distances. And on the way back, we also stopped by to see the famous Black Monk (Wat huay mongkol). That's how much in just one day. In addition, my fellow traveler refused to ride the bike, and there weren't many options. The bike and car can be easily rented right in the center of Hua Hin. The bike costs 200 baht per day, the car is 1200 baht.
You will need to take the main Phetkasem Road towards Bangkoa and follow the turns after Cha Am. An amusement park can serve as a reference point, it will be on your left. After that, you can already get ready. There is a billboard closer to the bend, but did not take pictures of it, it may change. The mountain will be located to the right of Pechkasem in the direction of your movement, but the turn there will be through the left turn (the movement is left-hand here). After turning, after 500 meters you will have to turn right again. And then, as the field ends and a forest with a mountain begins, look out for the observation deck on the right. Go from the center of Hua Hin by car about 40 km, from Cha Am very close.
On the map
Bats Viewpoint
Bats Viewpoint
viewpoint. Read more about the mountain of bats.
viewpoint. Read more about the mountain of bats.
P.S. I know that many people get lost there, but in reality it is very easy to find when there is a point on the map. GPS and Google maps rule, I found the first time. The point on my map is exactly right. UPDATE. A year later, this point was put on Google itself, it is called Bat Viewpoint.
P.P.S. When taking pictures, keep in mind that it will be almost dark, high ISO and high-aperture lenses will help. My photos are lightened, so it's darker than in the photo..