A very small cafe with Thai food, a dining room of about 6-8 tables. Unpretentious interior, stands right on the banks of Tonsai Bay. I believe that Amp Cafe is a cafe paradox. It has a high rating on Tripadvisor, but the majority of votes are from Russian and English speaking tourists. At the same time, the restaurant staff speaks only Thai, and the owner knows only one more foreign language - Chinese. Therefore, in a cafe, the Chinese are piling up, who do not write reviews at all, but make a cash register for the institution. Negative reviews always contain complaints about slow service, but when I went there, my order was brought in five minutes.
The content of the article
Cafe Amp
Amp Cafe on Phi Phi Don is an open-air establishment, so there is no air conditioning, and not everyone will like sitting on a stuffy evening under half-dead fans. Although this is a common thing for Asian restaurants, it will not be difficult for experienced people to choose the right table and warm up soda and ice before eating.
The cafe, I would not say that it deserves the grade that was assigned to it on Tripadvisor, an ordinary mediocre establishment, though with good prices and wifi. They serve excellent watermelon necks, hellishly spicy penang curries, and also have a nice view of the sea. Provided that you managed to stake yourself one of the three tables by the water. The whole restaurant is slightly Chinese-style and there are stand-alone Chinese menus on the street.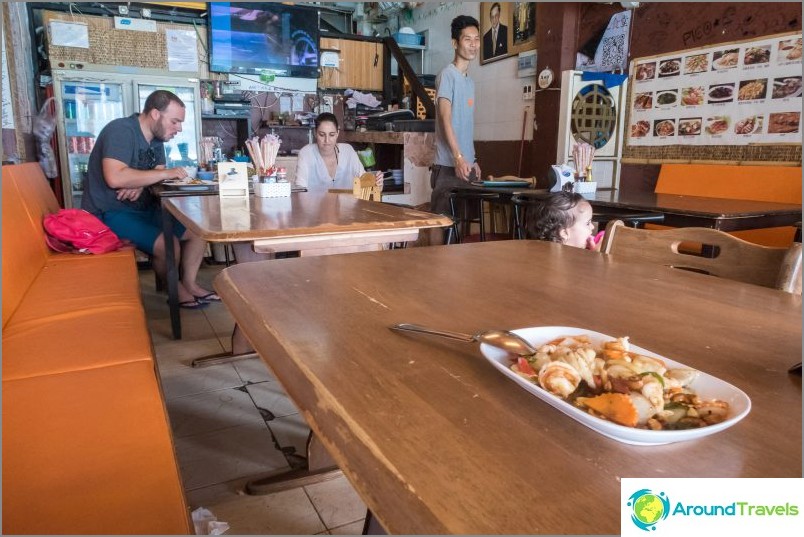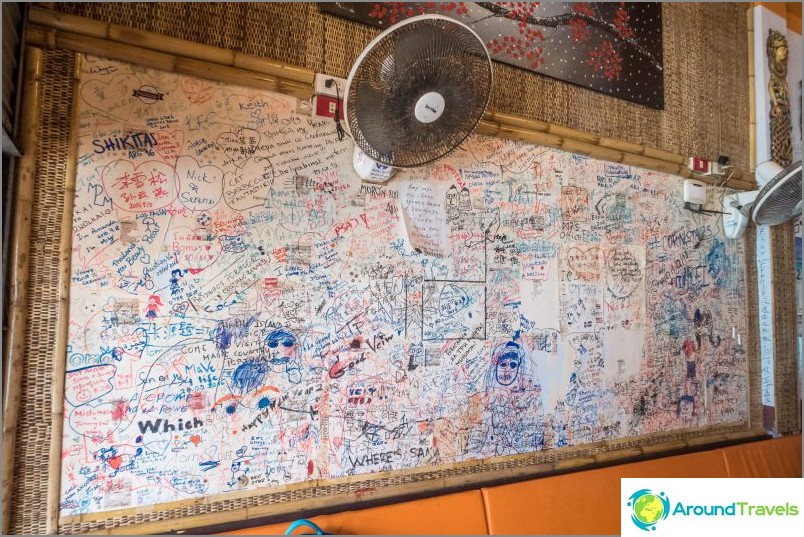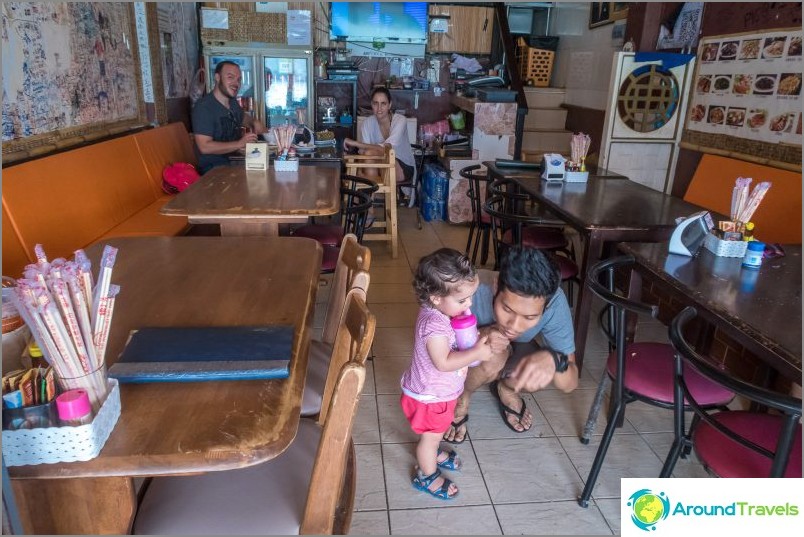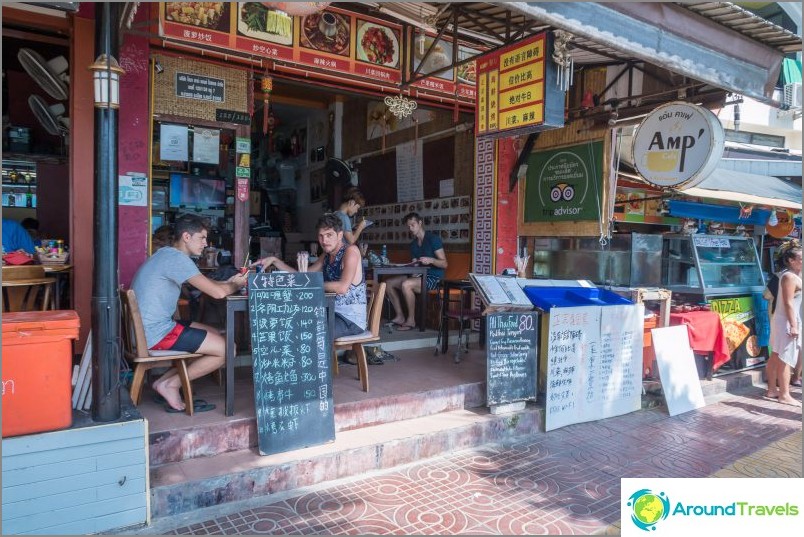 As you can see in the photo, they also have a stand with captions of visitors' reviews. I wonder who stole the idea from whom, they are from the neighbor Thank you cafe or vice versa.
Information to visit
They cook instantly, at least that's how it was in my experience. It was during the day, but the food was brought in 5 minutes.
Ordered «cashew nuts seefood» for 120 baht. The portion is small, but the siphuda was put more or less normally compared to the same Carpe diem. Delicious.
They work from 10:30 - 23:30 daily, in the evenings everything is just packed with Chinese.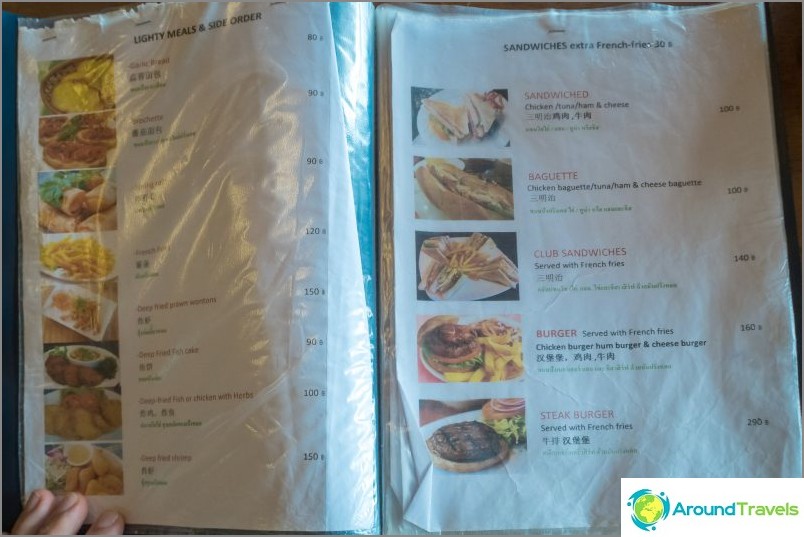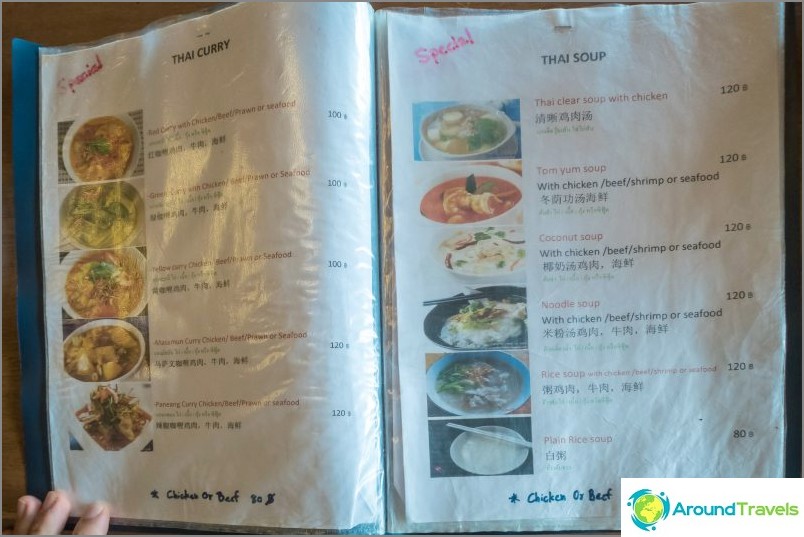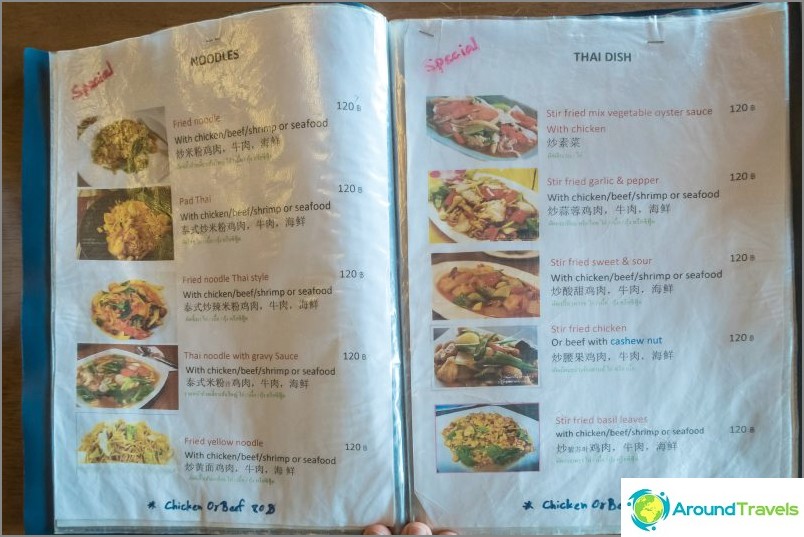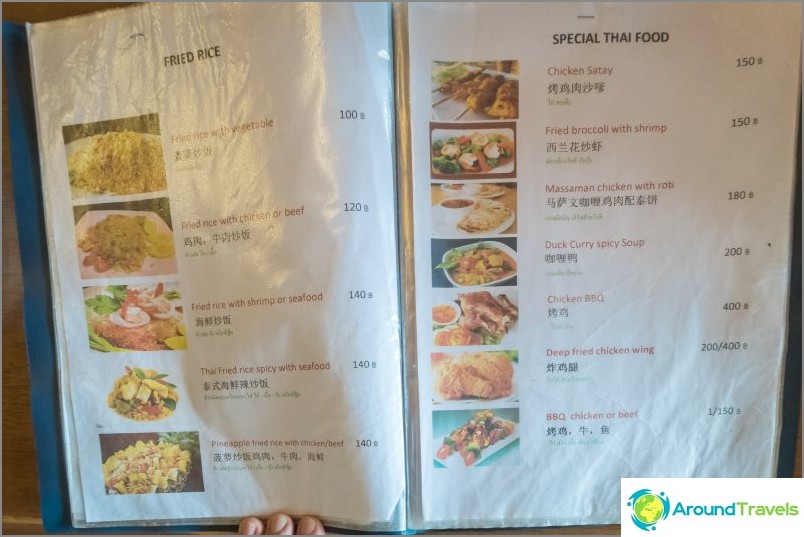 On the map
Cafe Amp Cafe
Cafe Amp Cafe
Small cafe with Thai food, very fast cooking.
More about the cafe.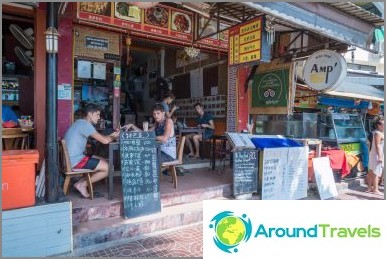 Small cafe with Thai food, cook very quickly Read more about the cafe.