We have been living for almost a month in the village of Beregovoe, a few kilometers from the Black Sea. In a week or so, we will need to go back to Moscow, both because initially we were traveling for only a month, and because we will need to get an appointment with a doctor. By the way, before we jumped off somewhere from the capital again, I would like to hold a meeting of readers sometime at the end of June. I'll write in more detail in a couple of days.
To be honest, we have no special news, but since many people ask us how we rest here, I will tell you quite a bit about our life. In fact, it is quite everyday and outwardly differs little from the one that was in Moscow, only the scenery is different. There will be many pictures of us, because there is nothing special to shoot. More precisely, it may be, but we have already been here in many places in the vicinity: Janet river and informal relaxation, Dolmens of Gelendzhik, Mount Nexis, Walk along the wild beaches of Dzhanhot, Filming location of the film Stormy Gates...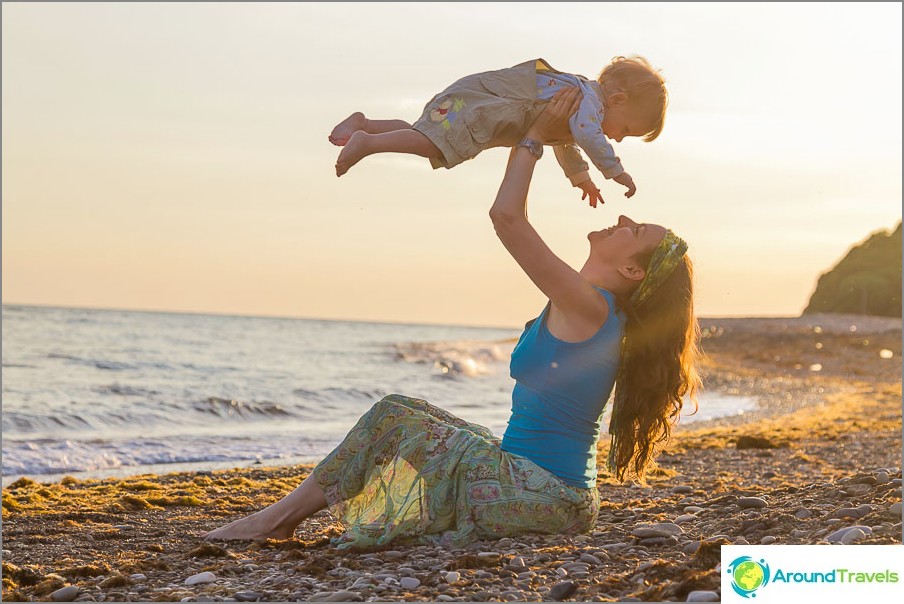 So, as I said, we do not rest at all, but we live the same way. Egor hangs 24 a day on one of the parents (in general, one does not want to be), which is why we can barely cope with everyday life, and with Egor too, so we are trying to push him on top of each other. We have practically a war here for the opportunity to sit at the computer, for me for work, Daria for reading thematic communities on our issues. Yesterday I won, so there is this article 🙂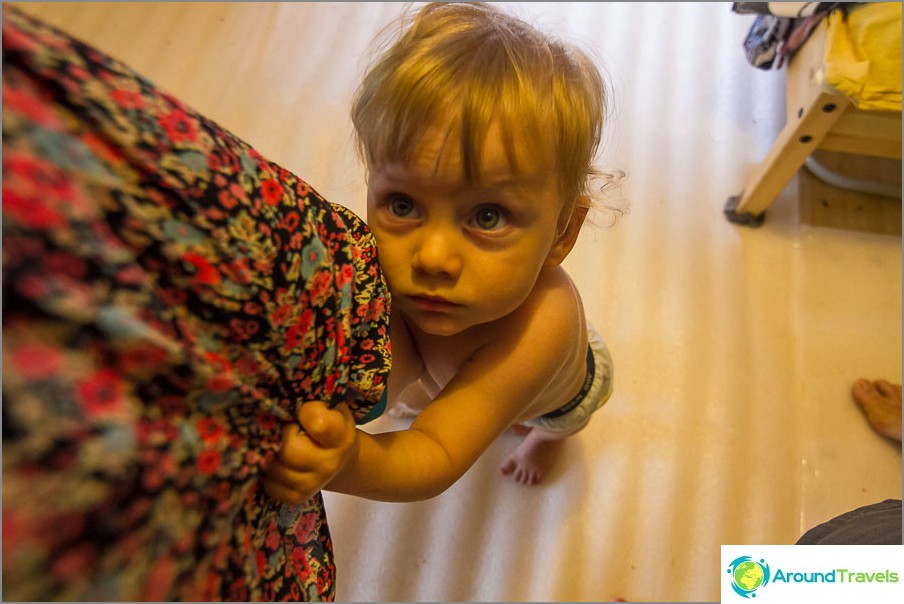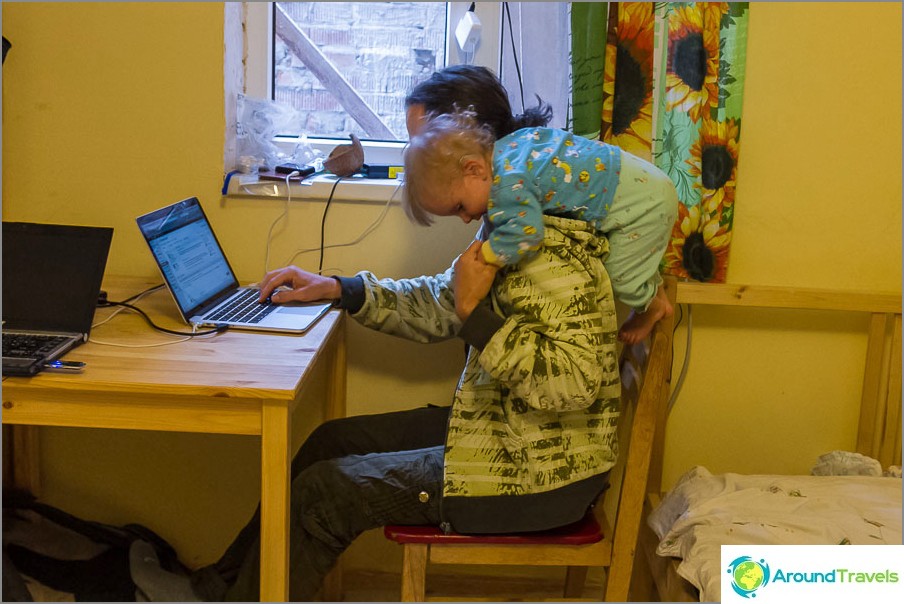 In general, jokes are jokes, but our list of useful things for children appeared for a reason, although I will not say that it is objective. Here you go a little, live in different conditions, try on all this together with your circumstances, and it is immediately clear how long you will last in such conditions, so check it on yourself, and do not pre-stock a million devices. I never thought that we would have to bother so much about comfort. It is difficult to accept this situation that you need so many things of different and comfortable conditions. The main thing is not to get involved and not get hooked on it, otherwise nothing will remain from my views on anti-consumption 🙂 While the truth is still trudging from minimalism, and all this comfort would gladly send to hell and exchange for something else, if there would be such an opportunity.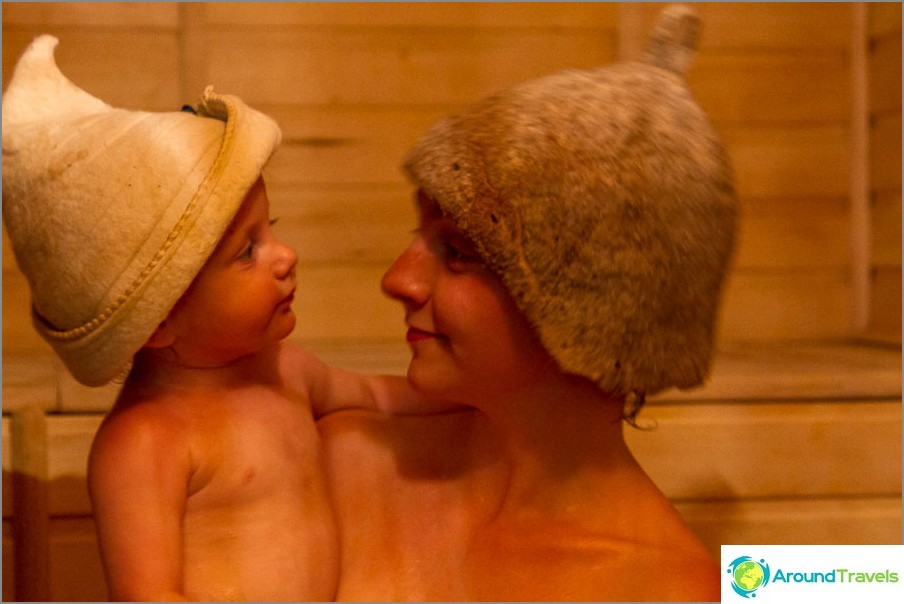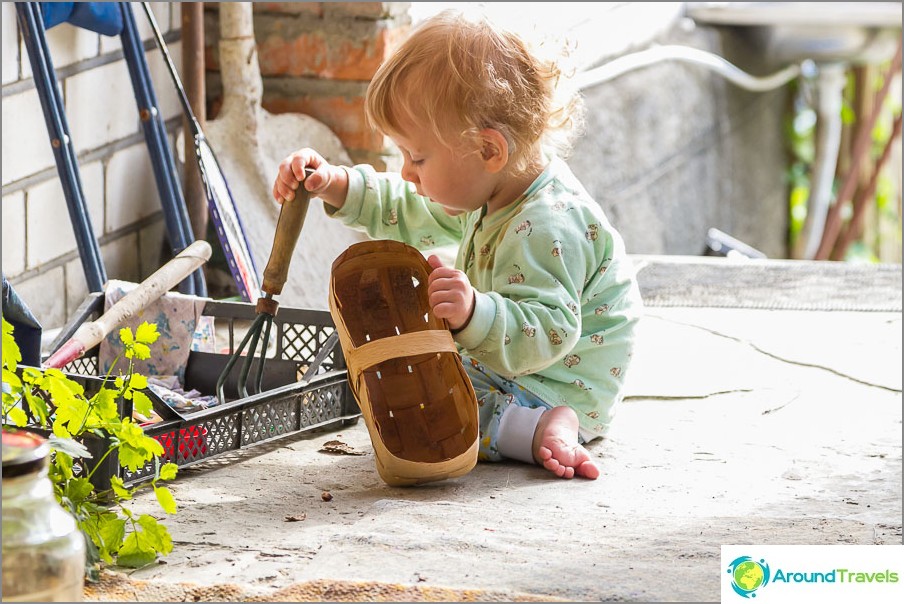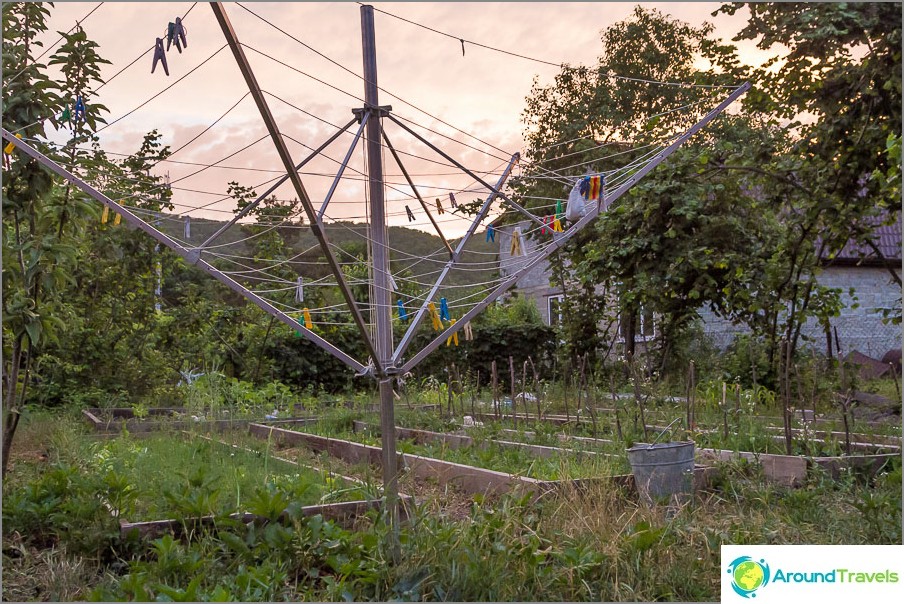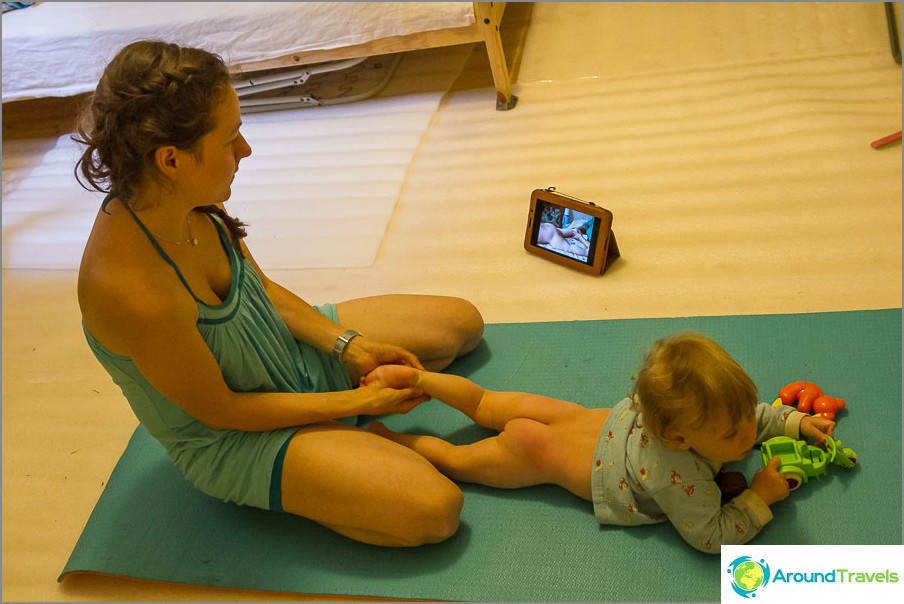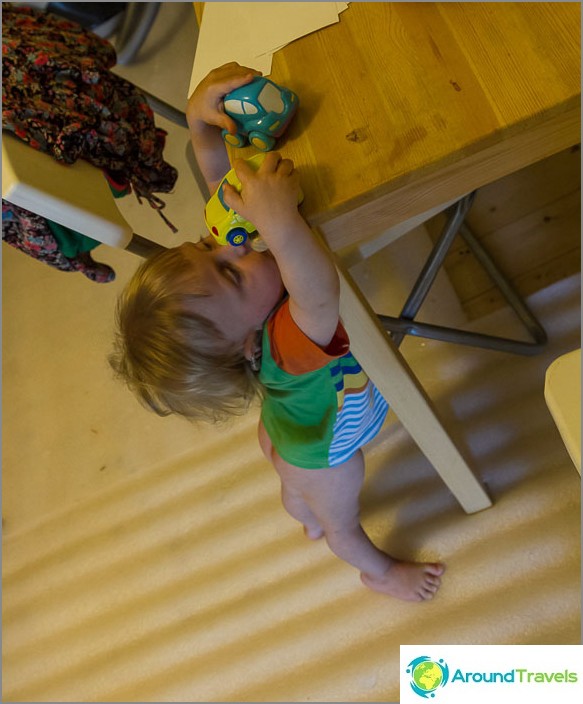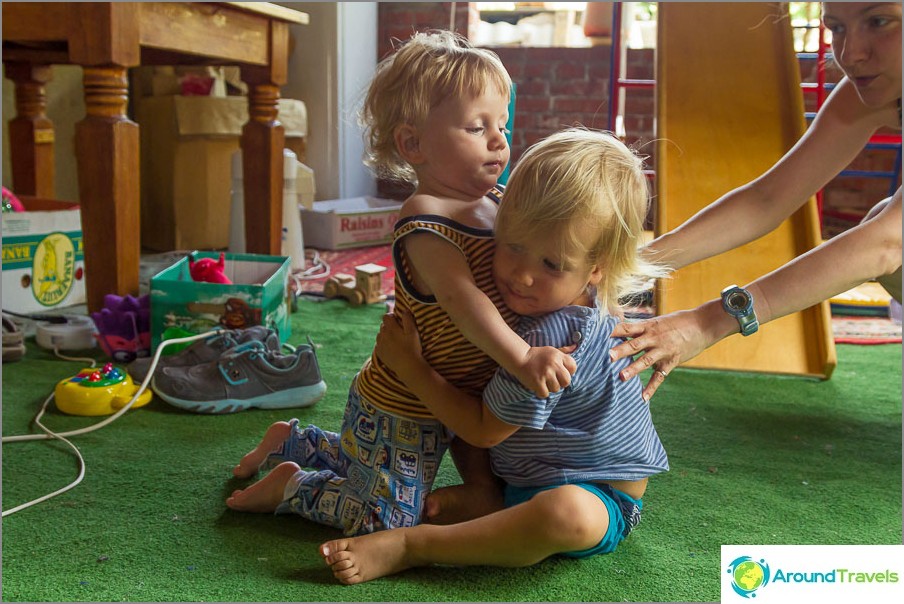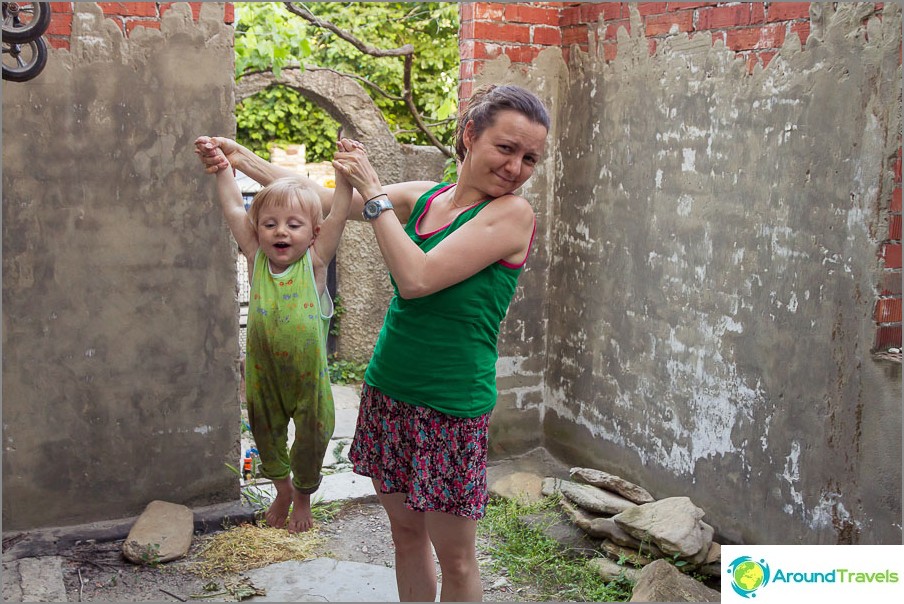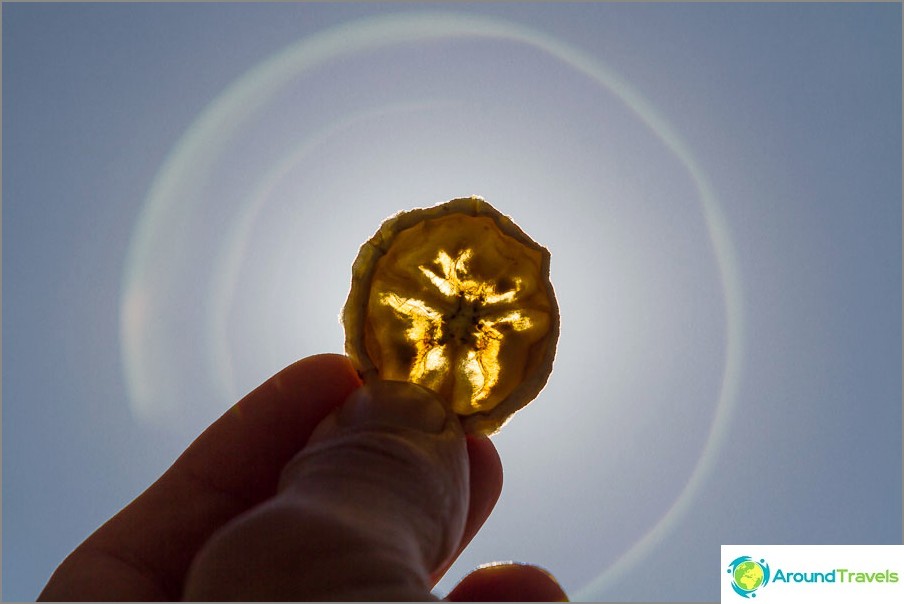 We go to the sea only a couple of times a week. During the day we cannot go there, because the sun is very bright, and Yegor has such white skin that he can warm it up from artificial light, and in the morning and in the evening we have a dream ... Accordingly, in those moments when His Majesty refuses to sleep , we are going to contemplate the blue expanses.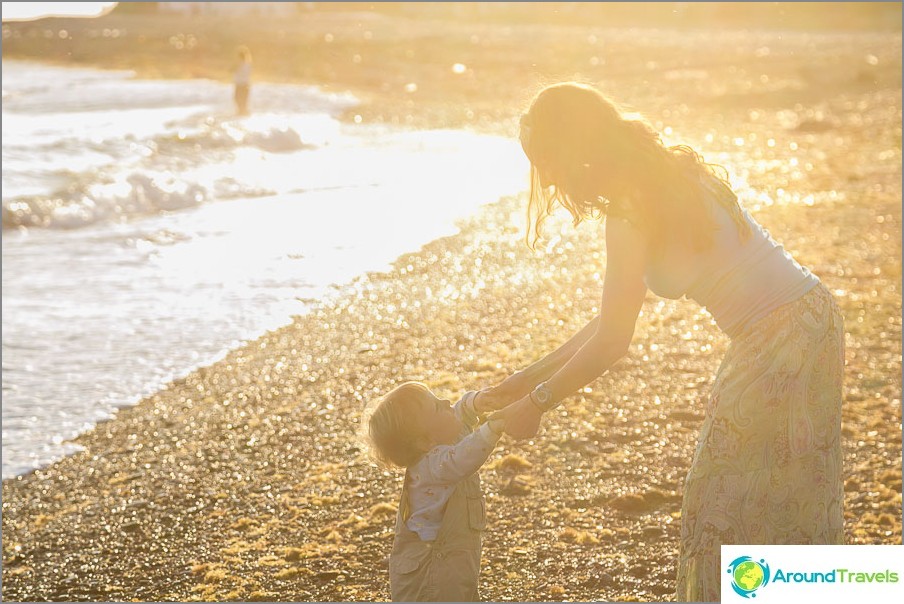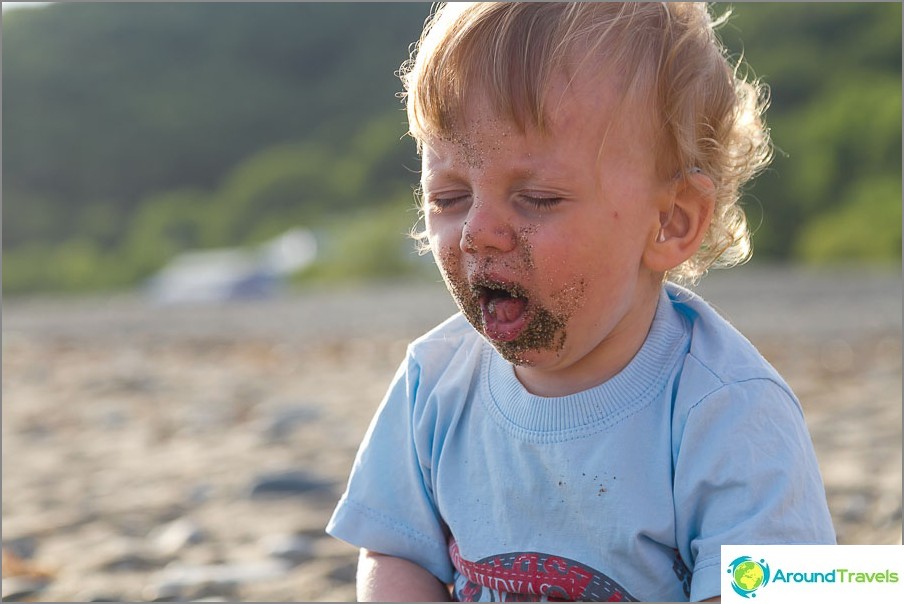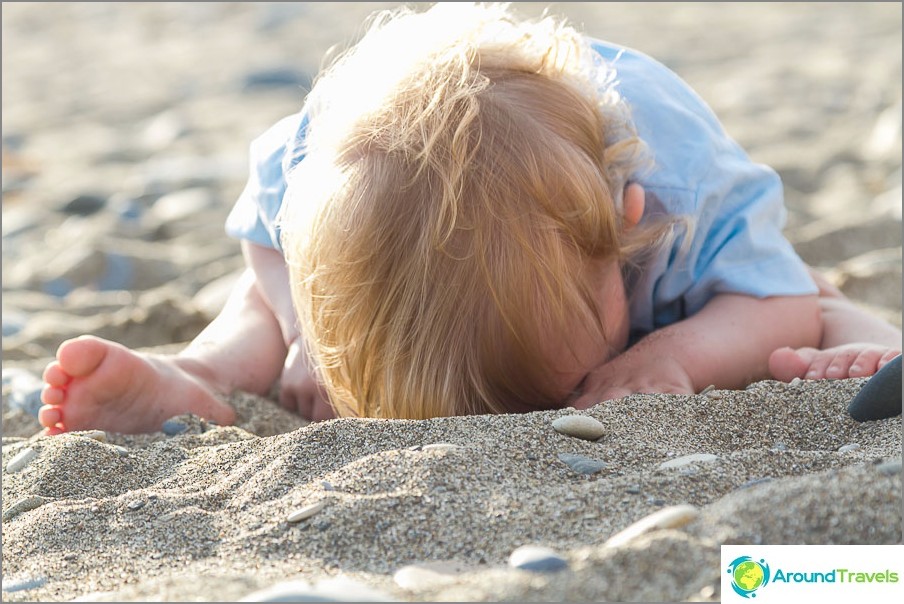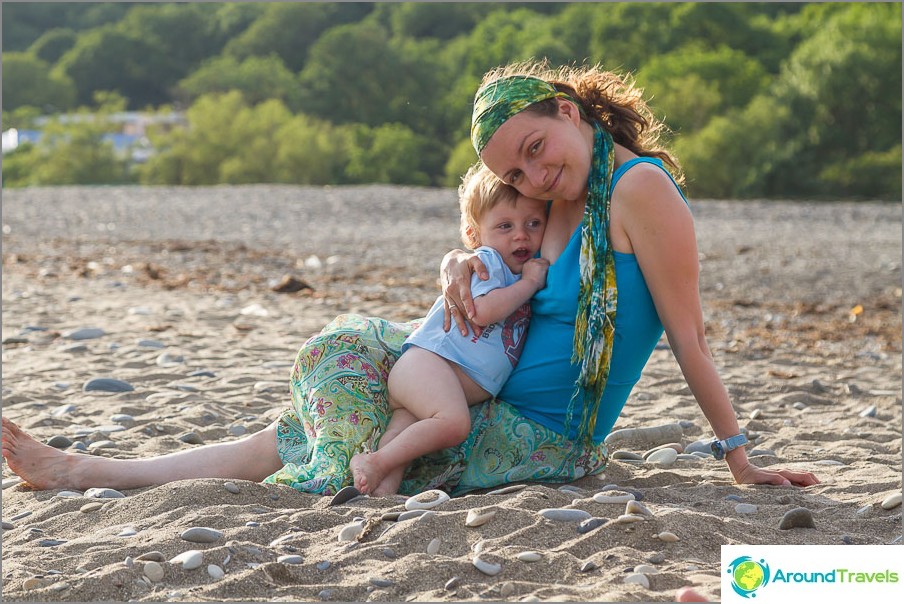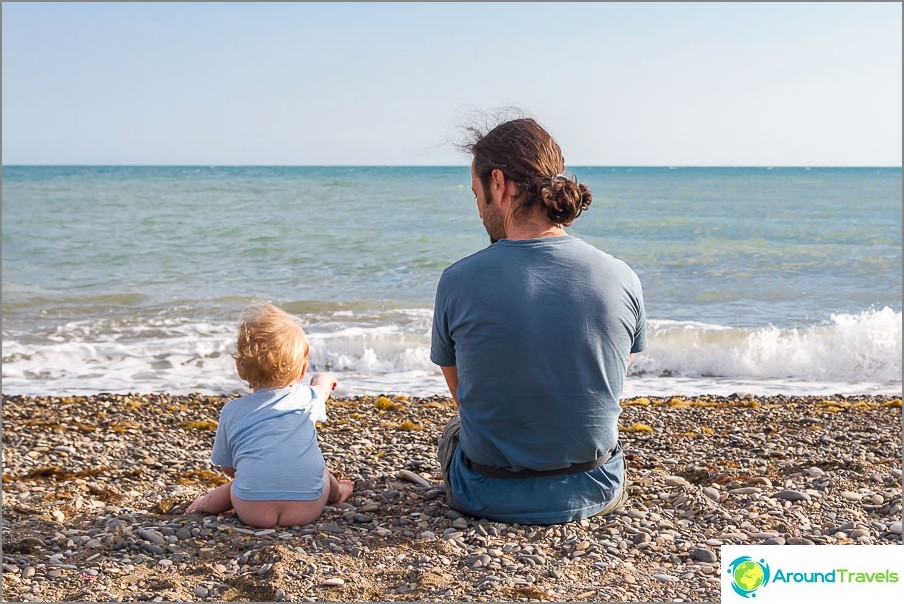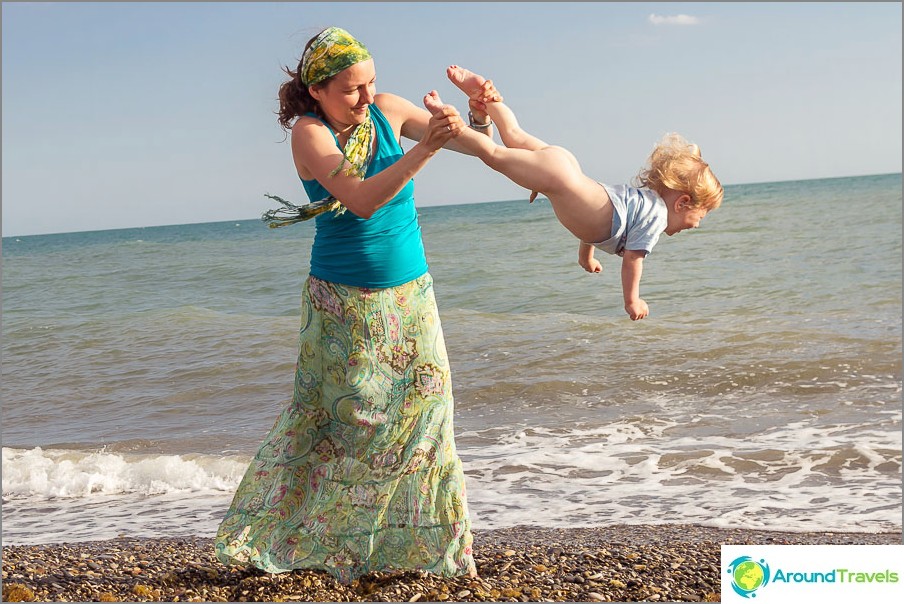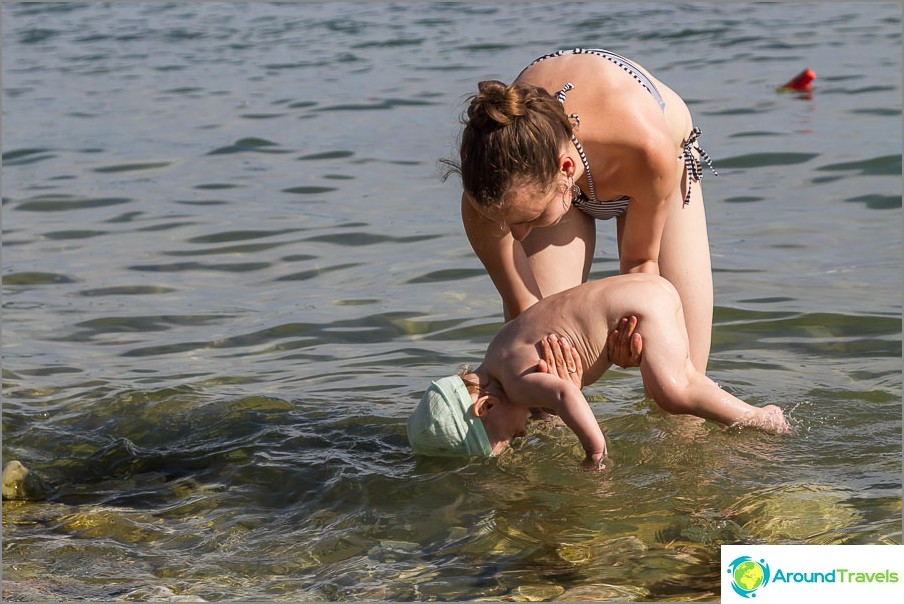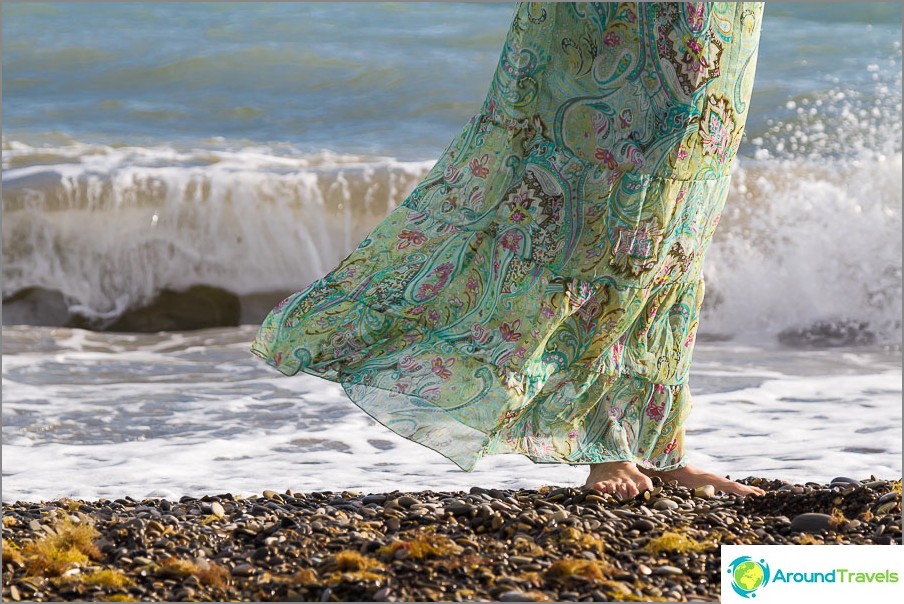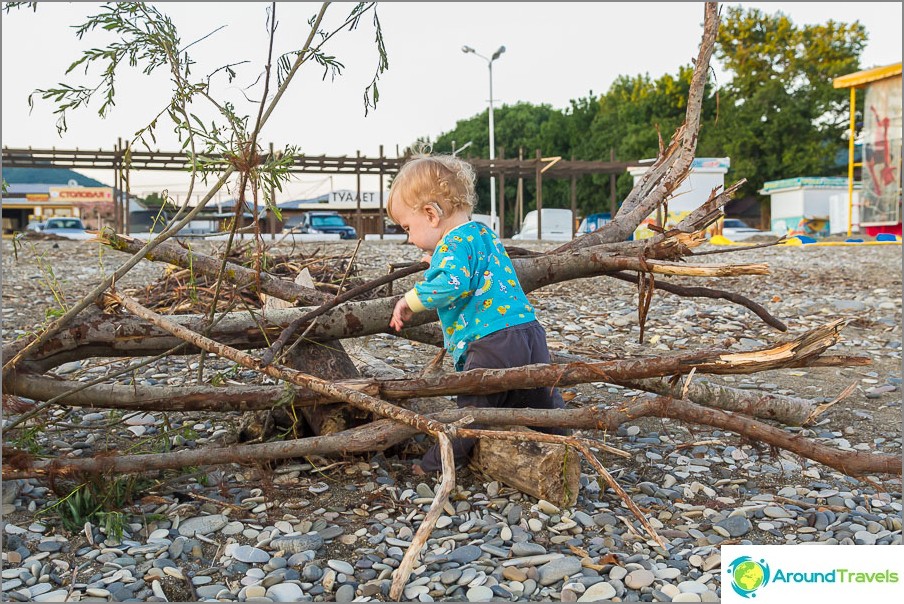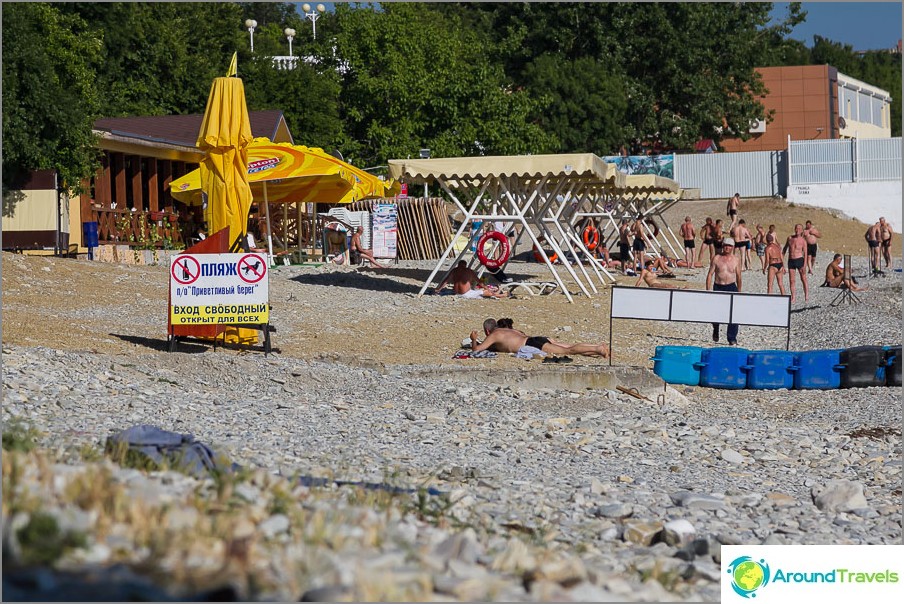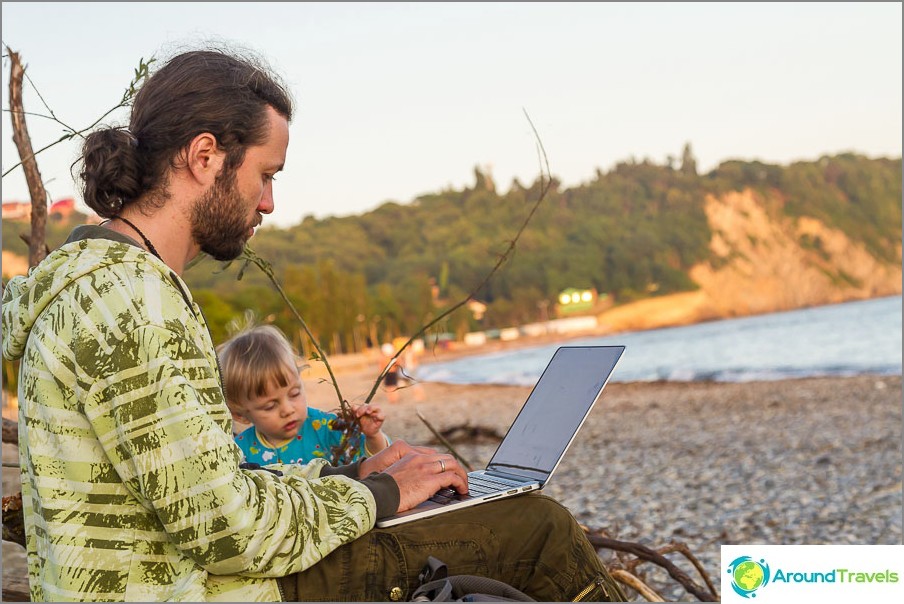 We went to the Druzhba Sanatorium for deaf children and made contacts. Of those we were looking for, we found several masseurs, a couple of deaf teachers (along the way there are only two for the whole city), a couple of neurologists in Novorossiysk. I don't know how they are from a professional point of view, they didn't check. But in general, of course, after Moscow it is felt that there are not many specialists here, and if someone special is needed, then it's a pipe. I think that even in Krasnodar not everyone can be found, what can we say about Gelendzhik, and some are not even in the capital. Well, nothing, nobody canceled self-education, maybe we ourselves will be able to pull some disciplines over time. Especially if I can persuade my mother to quit and help Egor and me. We were also pleased with the prices for services, 2-3 times less cost of an appointment with a doctor or a lesson with a teacher than in the capital. Moreover, the orthopedist we went to did not take money from us due to the fact that it was not his profile. How! It's nice, there are good people here too. How can you do this so that you can always and everywhere only get on these? 🙂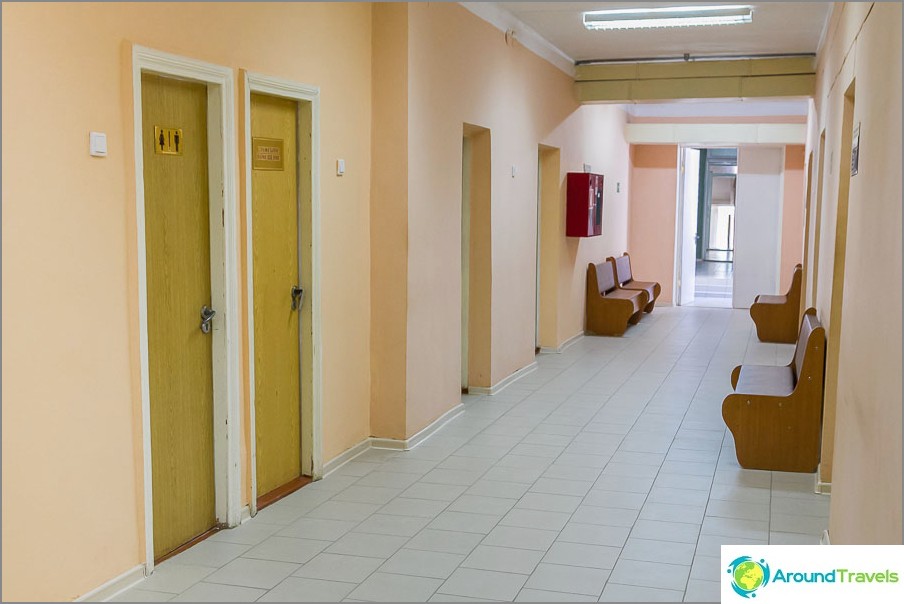 We began to study the topic of autism, because we suspect that Yegor has autistic traits, and we are also worried about his rather severe developmental delay. A week ago, we went on a BGBK diet (without gluten and casein) and for the first time removed all possible allergens. This diet is highly recommended for all children with brain damage, at least just to see how it will work. The ration now, like that of a hiker, almost nothing is impossible: buckwheat, rice, zucchini, pear, potatoes, cucumbers and something else. But sometimes we delight ourselves with something not from the diet. Someone there was thinking about vegetarianism or about a raw food diet, that there is nothing to eat, so I'll tell you that there really is nothing - this is BGBK 🙂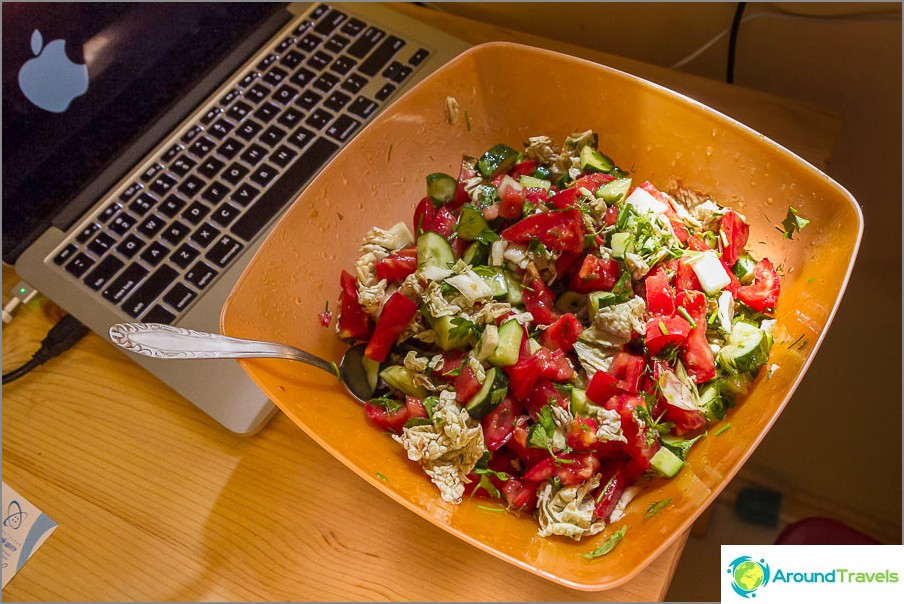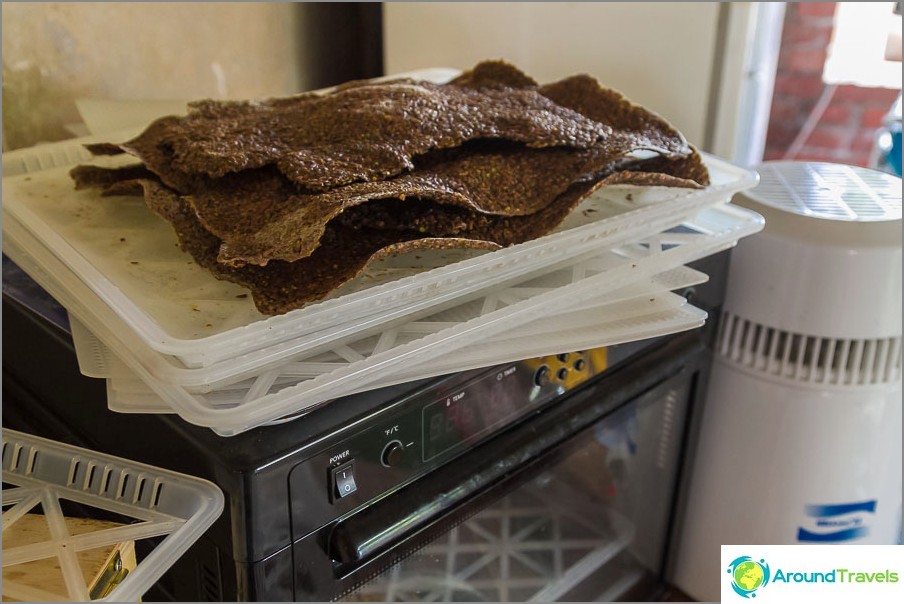 We lived in the Gelendzhik region for almost a month, but did not make any final conclusions. Perhaps we will return here in September after the end of the season. Although no, I'm lying, one conclusion was made, the same as after lived in an ecovillage a month and a half ago. And it lies in the fact that living close to nature is very cool! In any case, we will move from Moscow sooner or later somewhere to a quieter place, otherwise my soul will not have peace 🙂