Finally, I was going to write about the Vozrozhdenie village and the Janet River. In fact, this is one and the same place, just how anyone used to call it. Here I once lived whole three months in a tent.
The Vozrozhdenie village is a village 20 km from Gelendzhik, but not on the seashore, but in the place where the Novorossiysk-Sochi highway goes a little into the mountains. Perpendicular to the highway, crossing the Vozrozhdenie village, the Janet River flows from the mountains. And just the valley of the Janet River is significant in that there are dolmens, in particular, as many as 4 pieces. There are actually more dolmens, just these are more untwisted (dolmen map Gelendzhik). Yes, yes, everything is like in show business. And all the beach-goers and pioneers from children's camps are taken there in groups, crowds, buses. And they walk there along a path 3 km long, along the Janet River, in search of those very dolmens in order to make cherished wishes and listen to theories of their origin. I am so pleased sometimes with their questions, when, after passing 100 meters from the bus, they wonder whether it is still far to go and where is the cafe.
What else to see in Gelendzhik
Where to stay in Gelendzhik - a selection of hotels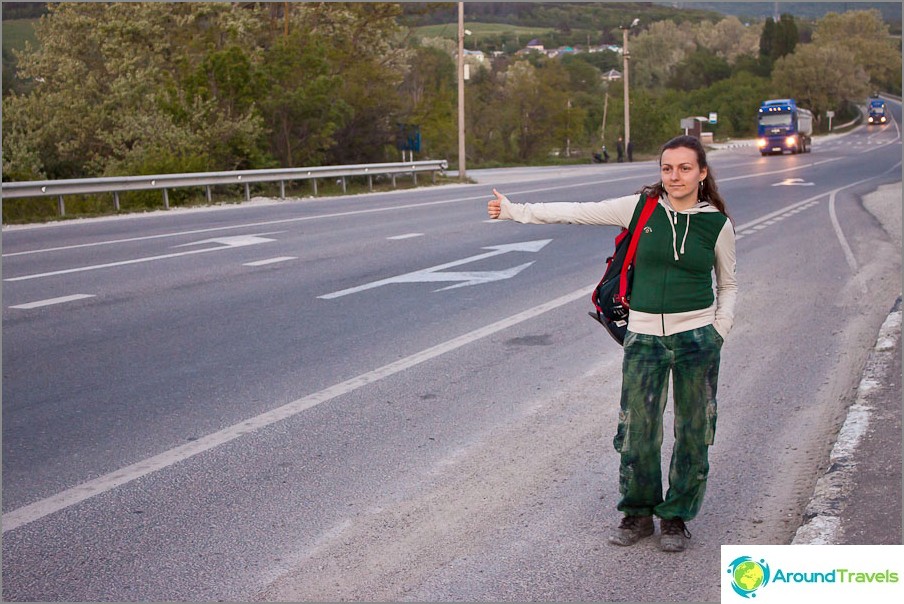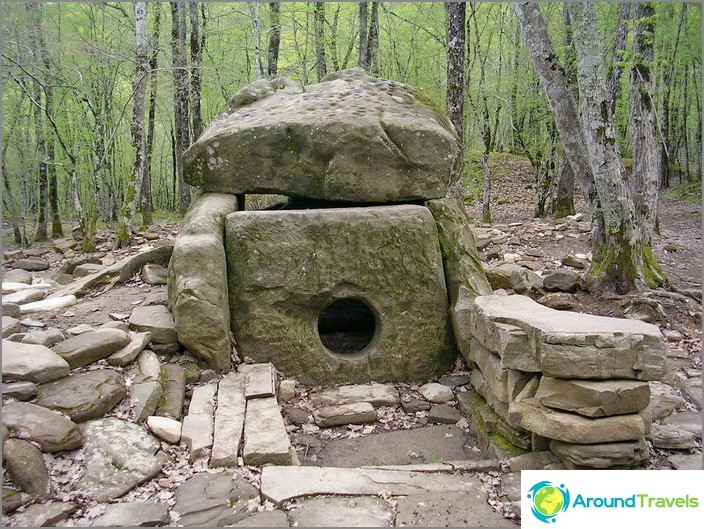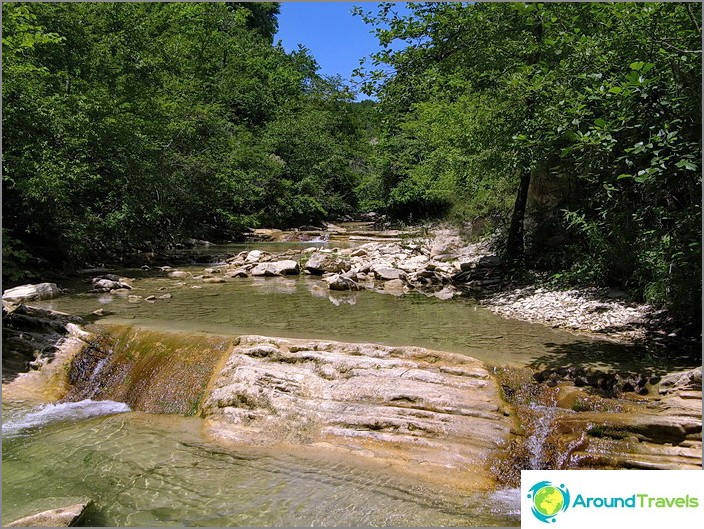 Also, in the village of Vozrozhdenie, in this very valley of the Janet River, in the forest and in the meadows, many palatniki hang out. Among them are Hare Krishnas, Shaivites, Anastasievites, hippies, etc. They live there quite peacefully and amicably, and in fact, some of those who come by buses are more stressful - they are especially enlightened after alcoholic libations and behave not quite culturally.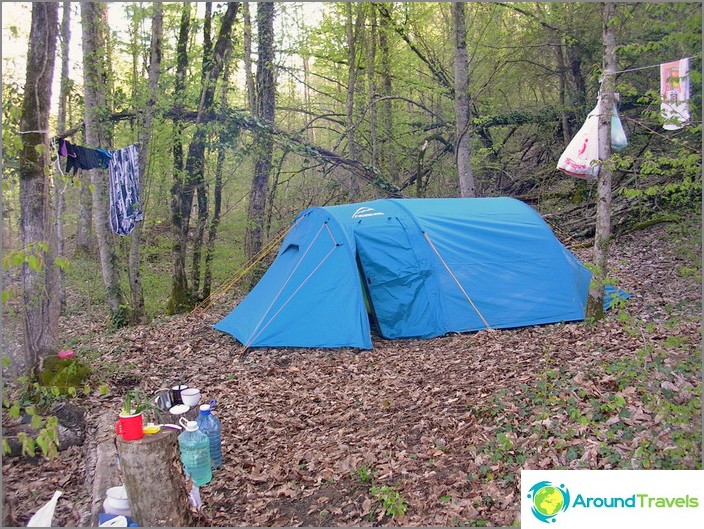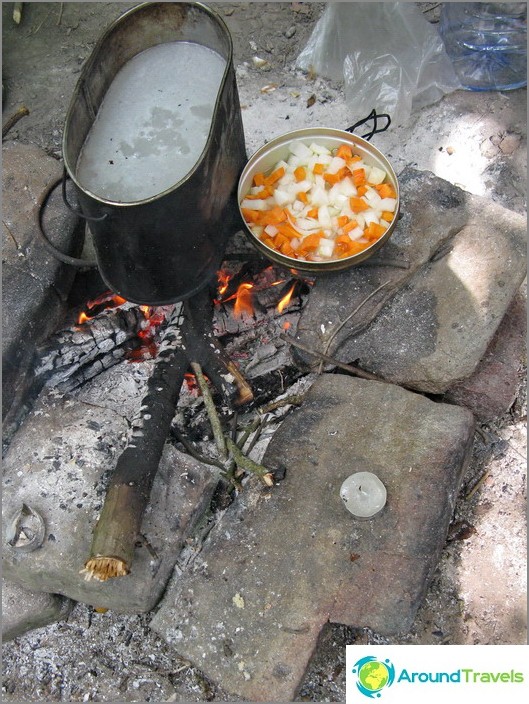 Often, informal tent-campers earn extra money at retail outlets, sell all kinds of fennecs, clay dolmens, juniper stands and other super necessary things in the household. So they can live there all season.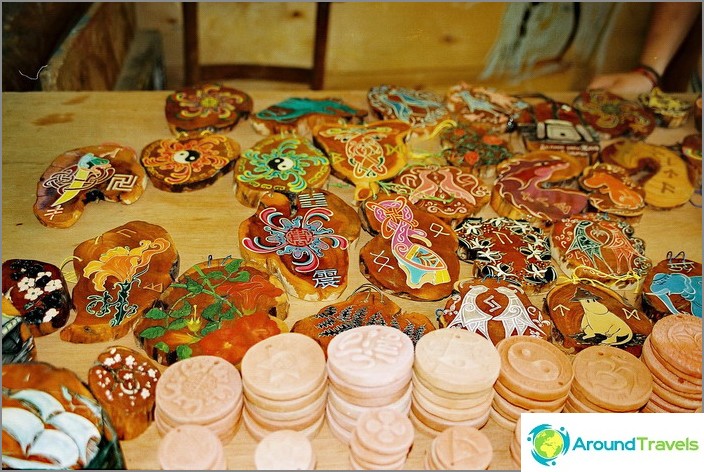 Since the village of Vozrozhdenie is a place of power, a lot of people flock there. I've been watching him for 6 years, I guess. Now there, unfortunately, has become «slightly» dirtier and more crowded. Therefore, as a person who loves peace and quiet, I come there in the spring, in the month of April-May, when people have not yet started their vacations. At this time it is very good there, not hot, but already warm, there are few people, the water in the river Zhan is so clean that you can drink it. No one bothers to indulge in your thoughts near the dolmens and take a break from the rhythm of the big city.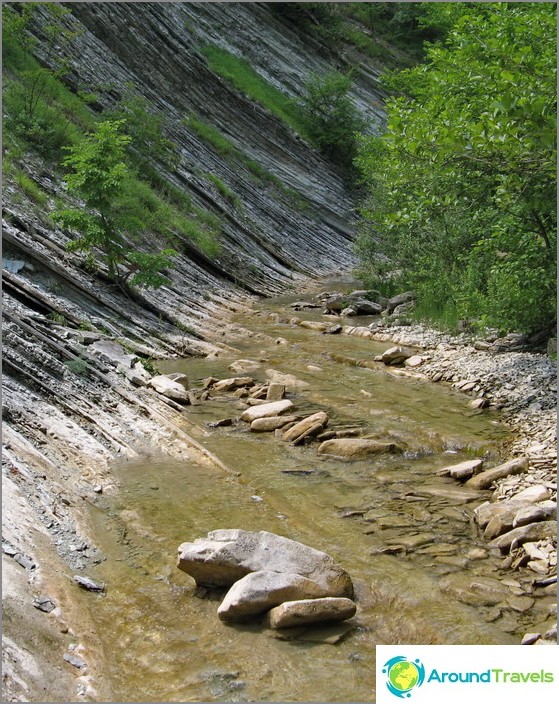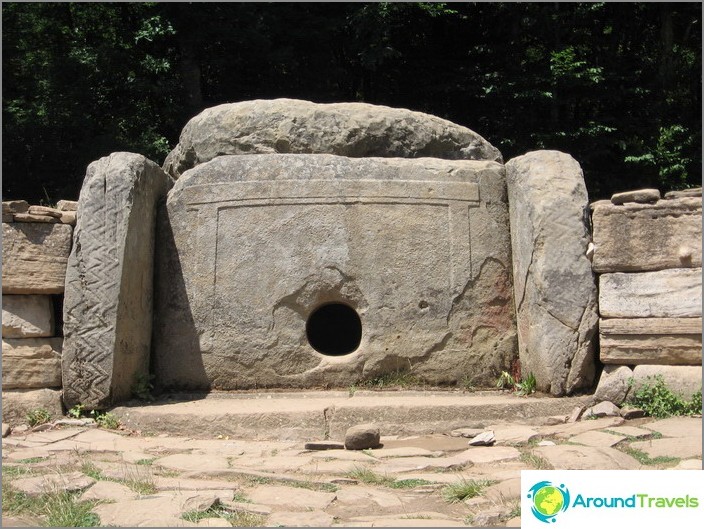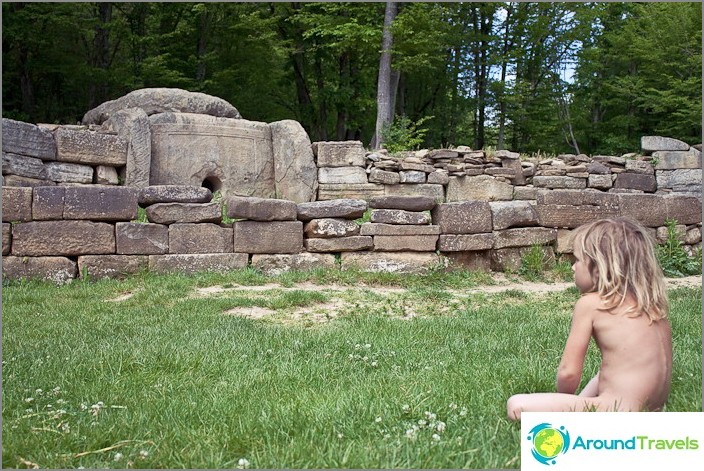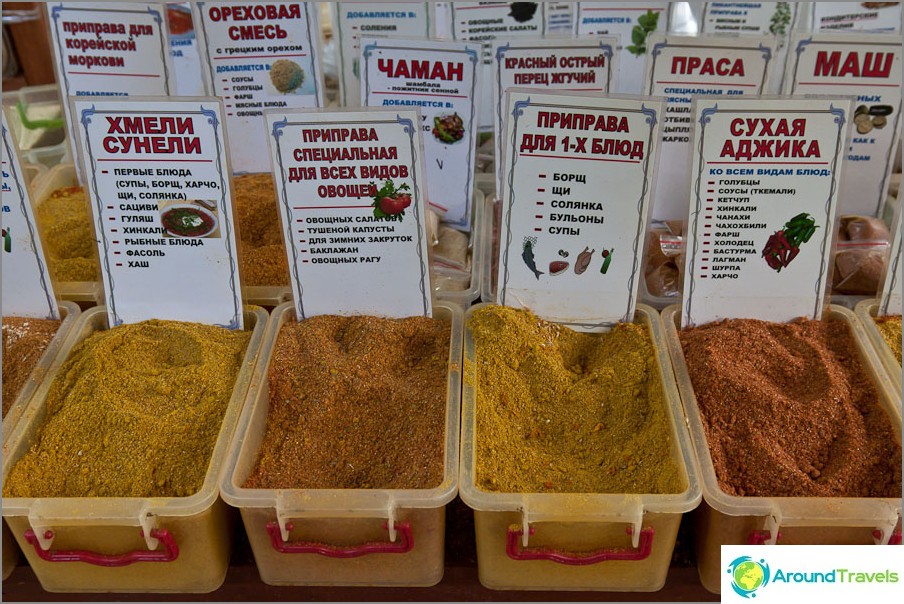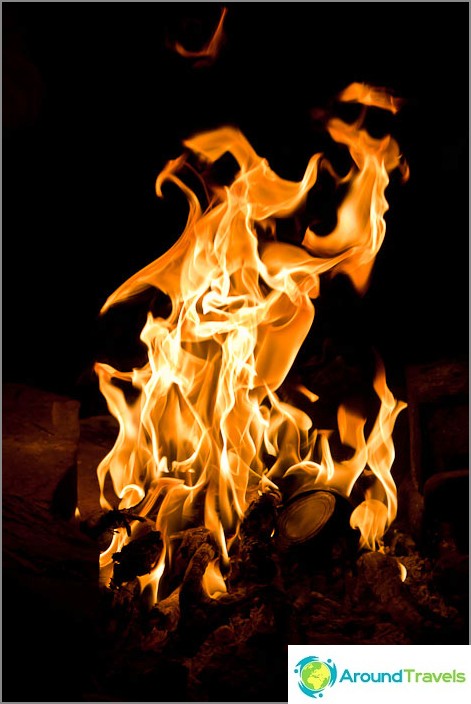 Dolmen of Hidden Opportunities is my favorite dolmen. Why? Yes, because it is very comfortable to sit on it - you can see the mountains and the sunset. Well, from an esoteric point of view, I kind of like him.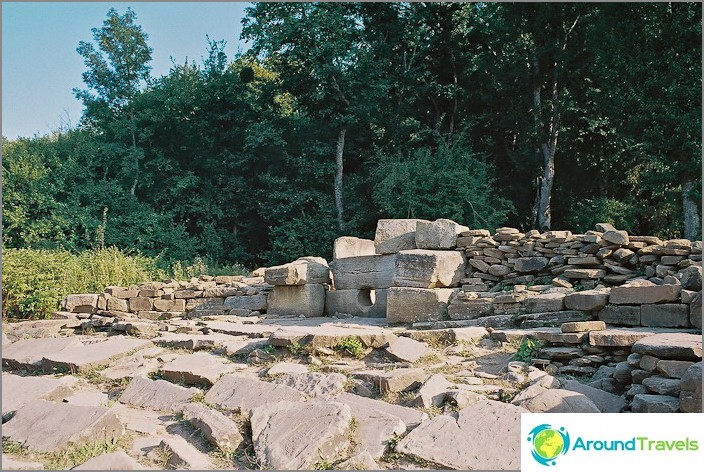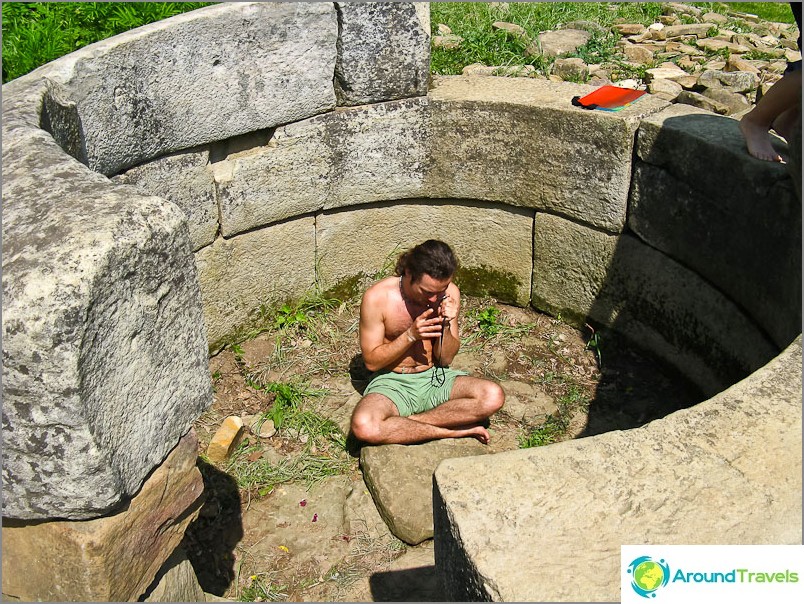 In the summer, in the village of Vozrozhdenie, sometimes bard concerts and walks on coals take place. You tried? In fact, it's okay, it just burns bast shoes for a day. Now the events have grown into a kind of cultural and recreational center on a small piece of land. And before the bardic atmosphere reigned throughout the river bed.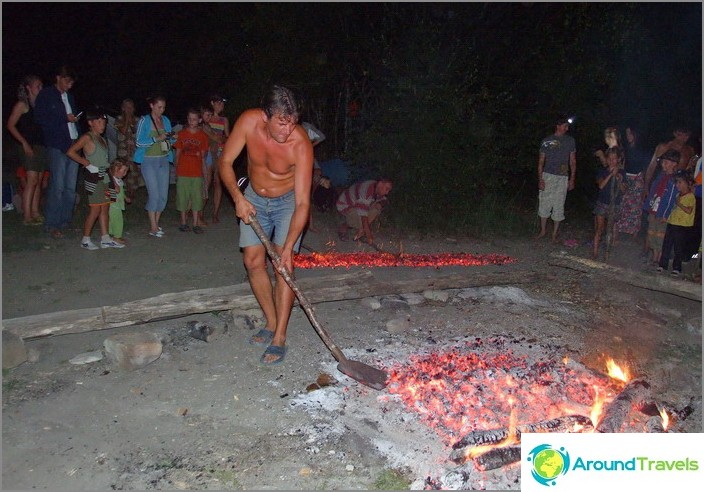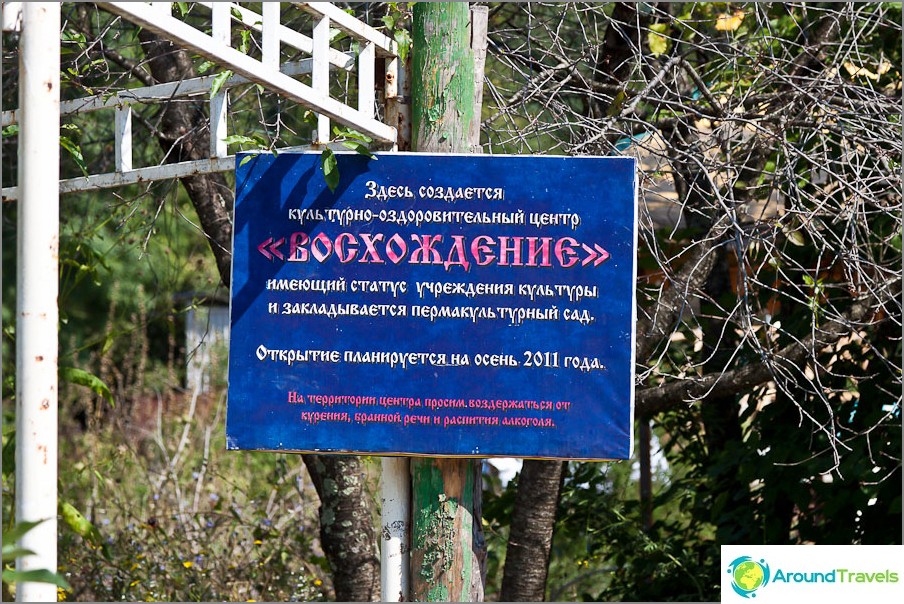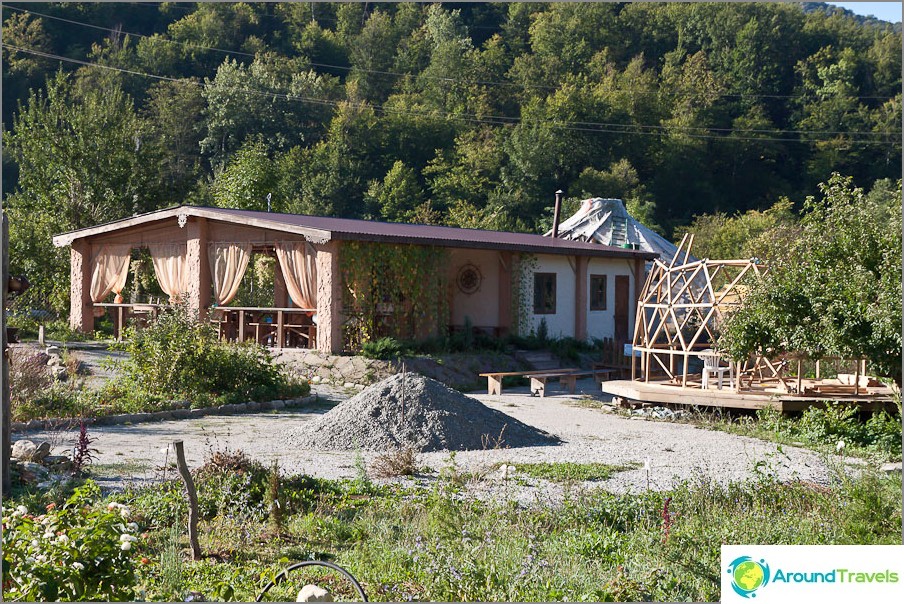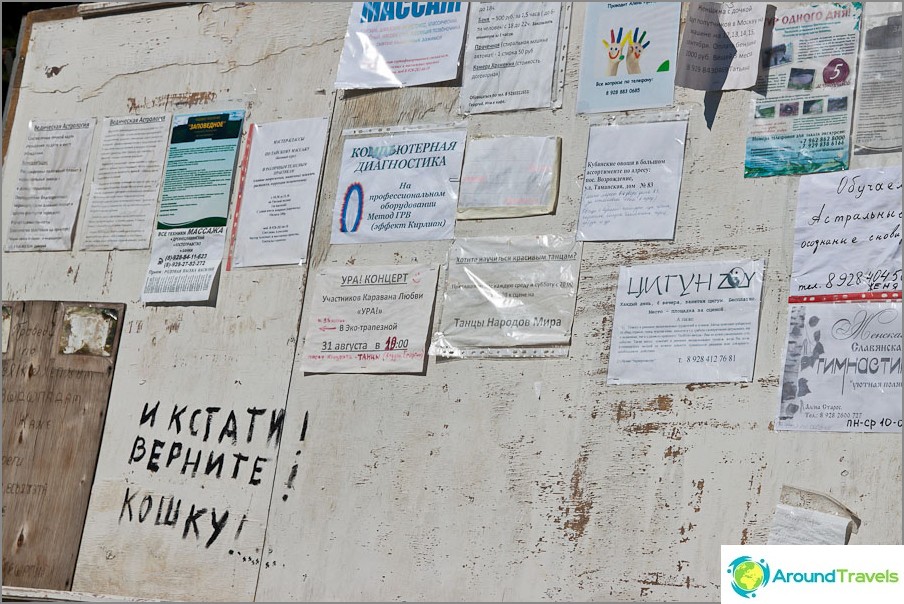 Last year, there was some kind of holiday among the Hare Krishnas, and they handed out sweets to all passers-by. Really delicious. You can also listen to how people play the jambey and darbuks. Even more likely, you cannot, but you will have to listen. Heard very well at night. True, there are secluded places on the Zhane River, where people hardly reach, and where no one is heard.
Sometimes, raccoons come to visit and create a complete mess in «refrigerator». Therefore, food bags are always hung on ropes, or placed in various devices. Once they stole a wallet, as it once lay next to halva and smelled of it. After an hour's search in the forest, he was found abandoned in the forest, the money was not spent.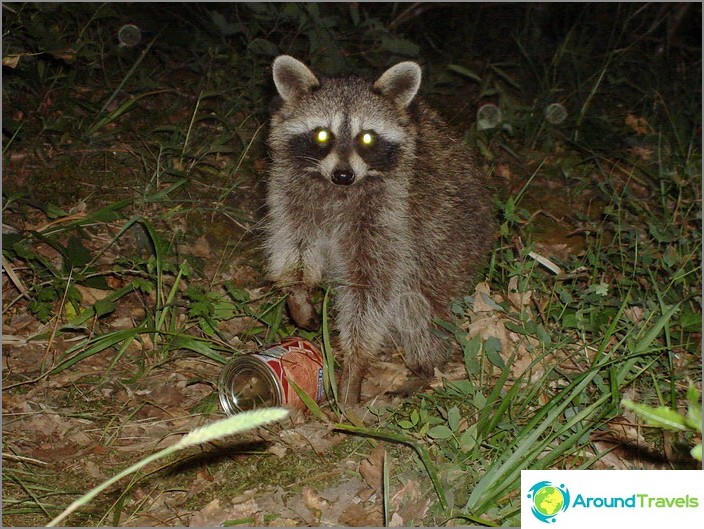 Less often, larger raccoons come in, in the common people called horses. They do not steal food, rather they even bring it with them, albeit processed - the whole camp is then in smelly heaps.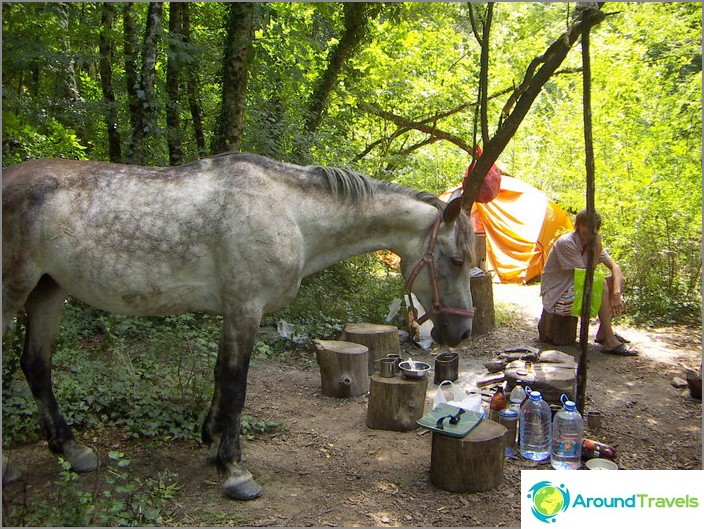 What else is convenient to live in a tent in the Vozrozhdenie village? And the fact that you can leave your tent there and make sorties to the sea, to waterfalls, to Gelendzhik, to Divnomorsk, to other dolmens of the Caucasus, located in neighboring villages. You don't have to be afraid of the tent, you shouldn't be caught. At least for all the time that I was there, this has not happened. Although it makes sense to take valuable things with you. Also there you can meet interesting people who practice all kinds of yoga, qigong and meditation, chat with people of other faiths.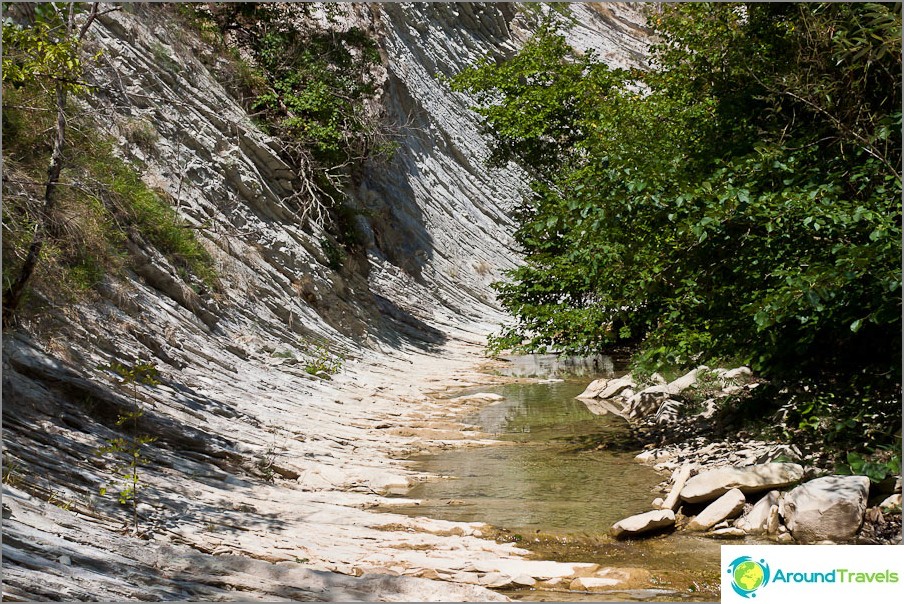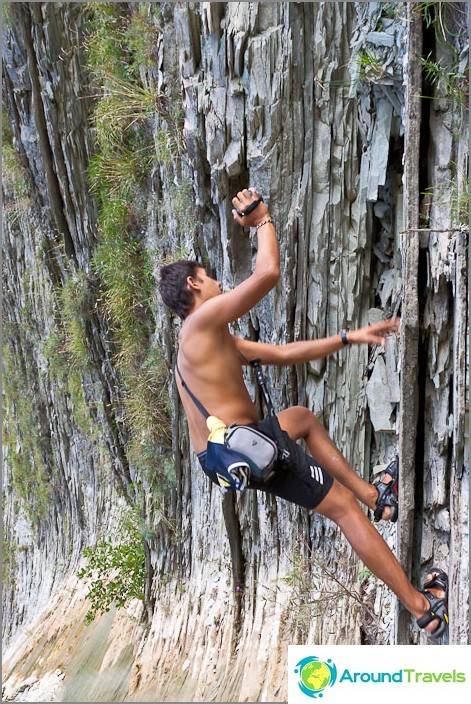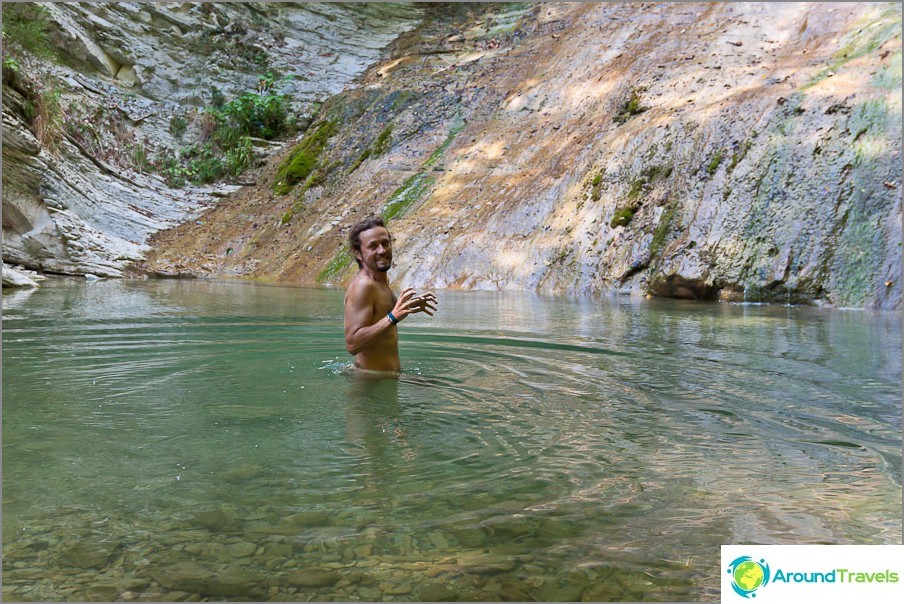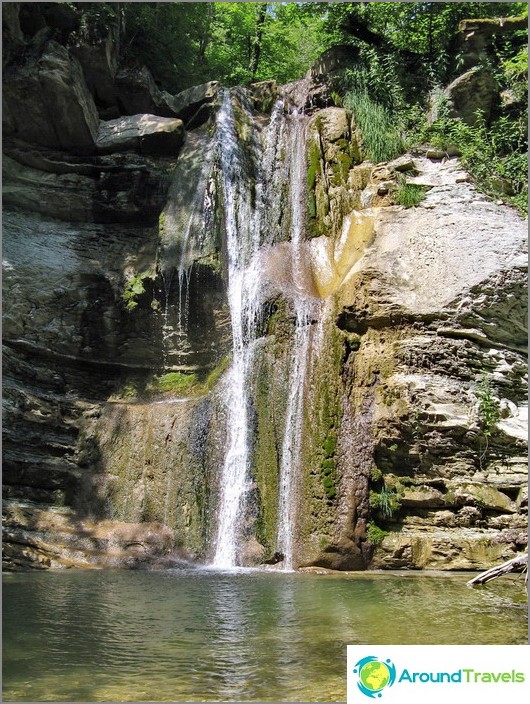 P.S. Be sure to read, what else to see in Gelendzhik, I have a whole collection with a map there.