If you are brought to Klong Khong (aka Long Beach), point to Nong Phet Kitchen and say that this institution is in the TOP 50 Thai restaurants in Koh Lanta, then the first thing you do is ask «Where? I do not see». Between a minimarket and a tattoo parlor with brightly enough signs, you see a couple of telegraph poles and bushes. Such a small distance remains that at first you do not even realize that something else can fit there. Nong Phet Kitchen is the same type of cafes that we drove, are going and will come again: a family business, where the husband takes orders, the wife prepares them deliciously at home, and on the sign is the image of a small child.
The content of the article
Nong Pheat Cafe
The cafe is not that popular, but it does not lack visitors. The quality of homemade food served by Thai Pong also has a downside - she does not stream-line as quickly as needed, so the order will have to wait if two or three tables in front of you are already occupied and people at them have already put the menu aside. By the way, they have a very thick menu, so I only shot three main spreads, just to show the order of prices..
The owners of Nong Pheat are obviously aware of this inconvenience and offer their guests a compliment from the establishment - a plate of sliced ​​pineapple. Enjoy yourself while you wait. The cafe also offers a western menu, but objectively, they do much better Thai dishes. Nong Pheat cafe has a high rating on Tripadvisor, but imho it is overpriced.
The main disadvantage of this cafe is that it is located near a road with a dusty shoulder, so there is also enough dust inside. Well, in some places it's dirty. However, this is a typical inexpensive Thai cafe, so it is forgivable. Although Booby cafe I like it better, not so green, but cleaner.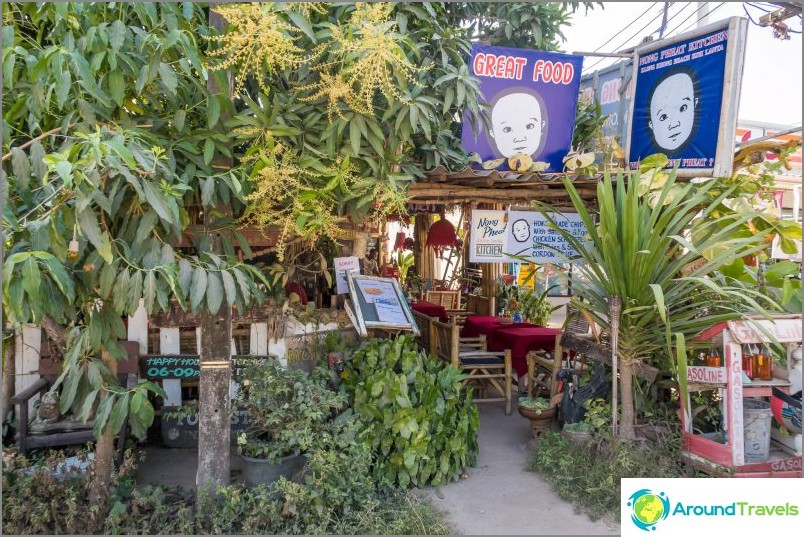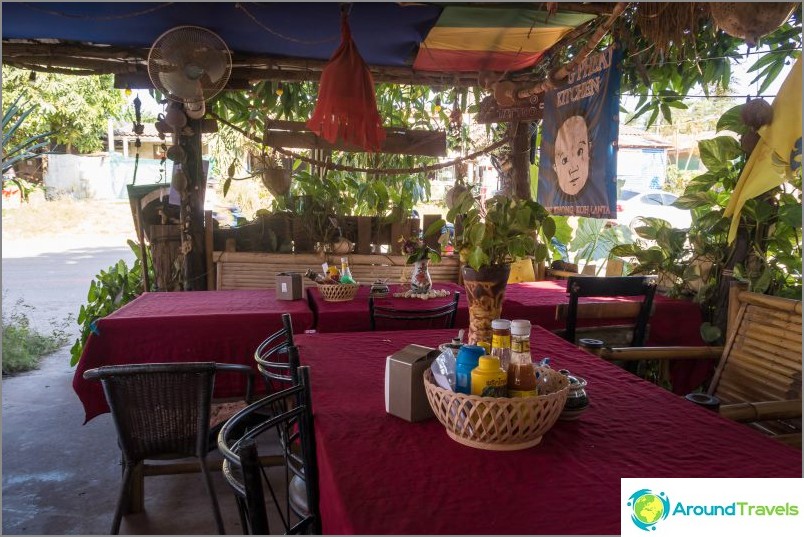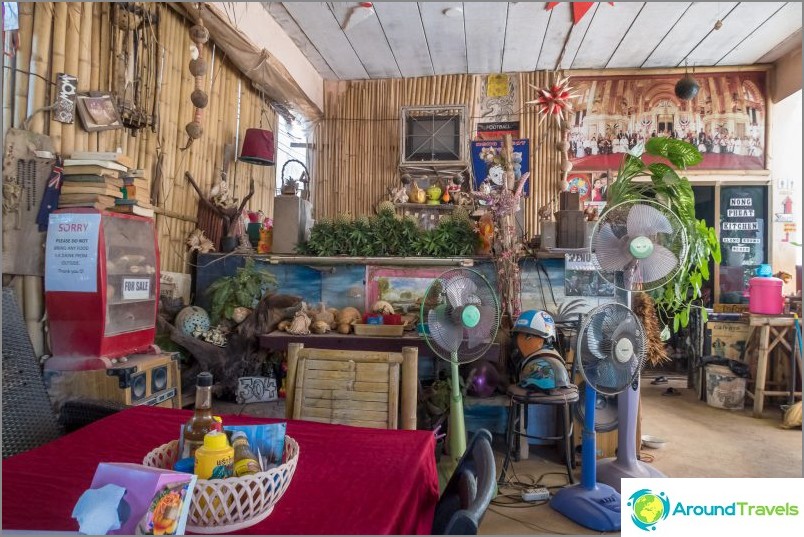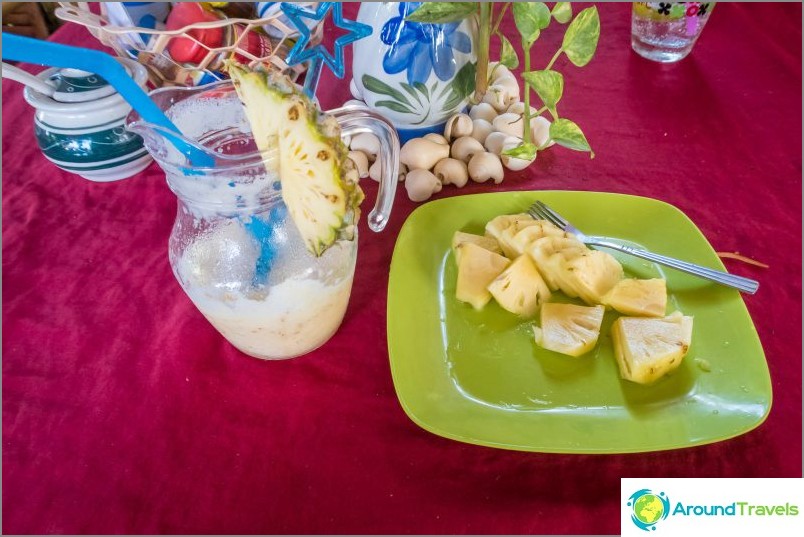 Information to visit
Open daily from 8 am to 10 pm.
There are dishes on the menu that are suitable for feeding children, not spicy.
A scooter or car can be left on the side of the road, there is a lot of space.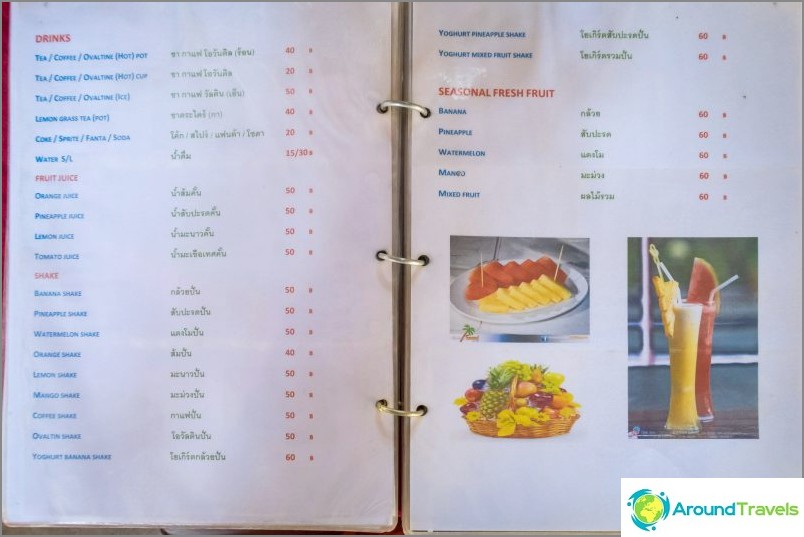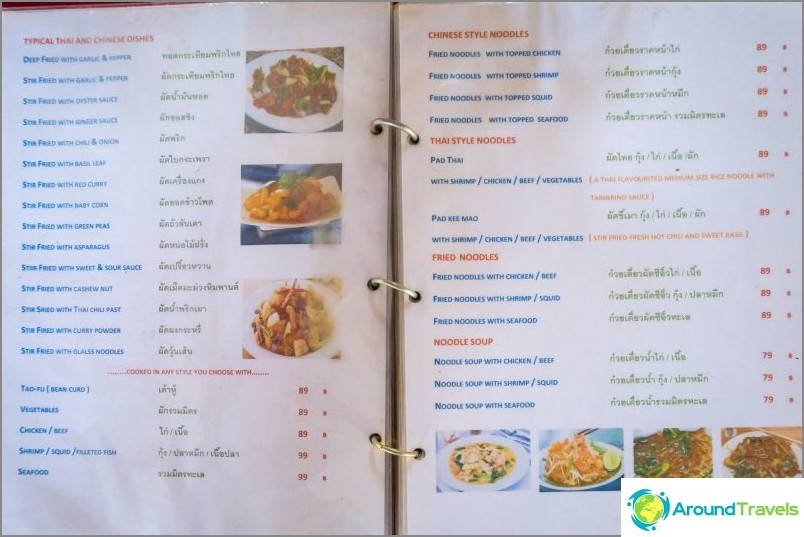 On the map
Nong Phet Cafe
Nong Phet Cafe
Inexpensive Thai cafe surrounded by greenery. But dusty.
More details.
Inexpensive Thai cafe surrounded by greenery. But dusty. More details.