Sweet Shell literally translated from English «Sweet shell» means «cute sink», which doesn't sound as romantic as the original. However, this does not change the essence of the establishment - a pleasant, secluded place where you can hide from prying eyes. It is ideal for people looking to pamper their taste buds or meet friends. Add in the friendly Russian-speaking owners and delicious food with great desserts, and write down the coordinates of the cafe for your upcoming trip to Koh Phangan..
The content of the article
Sweet Shell Cafe
The Sweet Shell Cafeteria is in the midst of nothing. Literally. The owners (Russian speaking) have chosen a plot of land on the road between Tong Saloy and the rest of Phangan. There are no large settlements, shops, tourist points and services nearby. Only concrete road, jungle and flat part of the island, along which you will drive wondering where people and civilization have disappeared.
The building stands right next to the road, small, one-story, inconspicuous, although if it glows in the evening, then it's hard to miss. Comfort is the main defining word for Sweet Shell on Phangan, everything is done here and arranged with soul and attention. A simple yet comfortable stay area has been created. You don't always want to go to a Thai cafe, on the contrary, sometimes you want a European interior. This is where you will find it. Also, people often come here to work, comfortable chairs and good internet.
The guys prepare good coffee, wonderful desserts, here you can smoke a hookah and order Russian cuisine such as cheese cakes, chicken noodles, potato pancakes or pickled cucumbers. But I personally liked the sweets most of all, I even called myself this place Sweet Hell, because it is very difficult to resist ordering myself a bunch of cakes..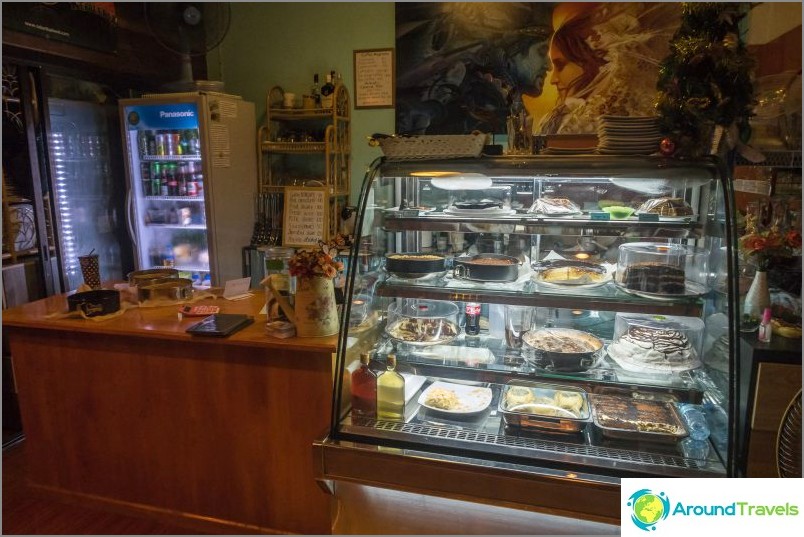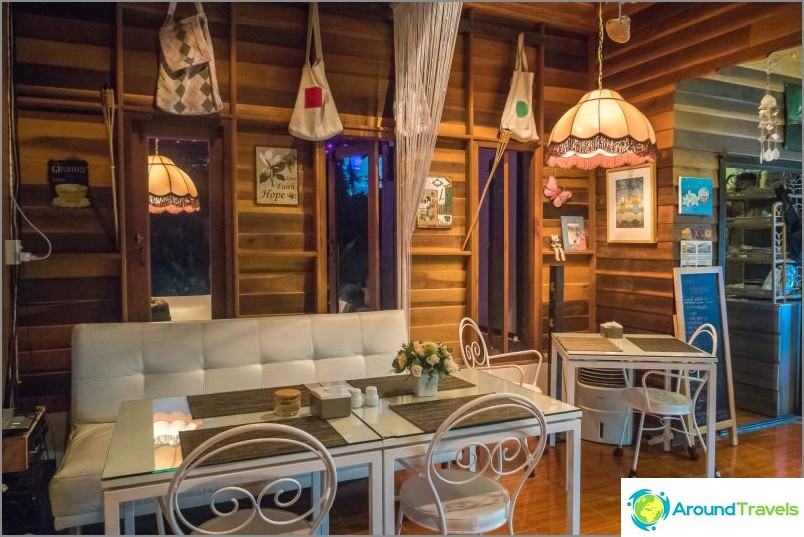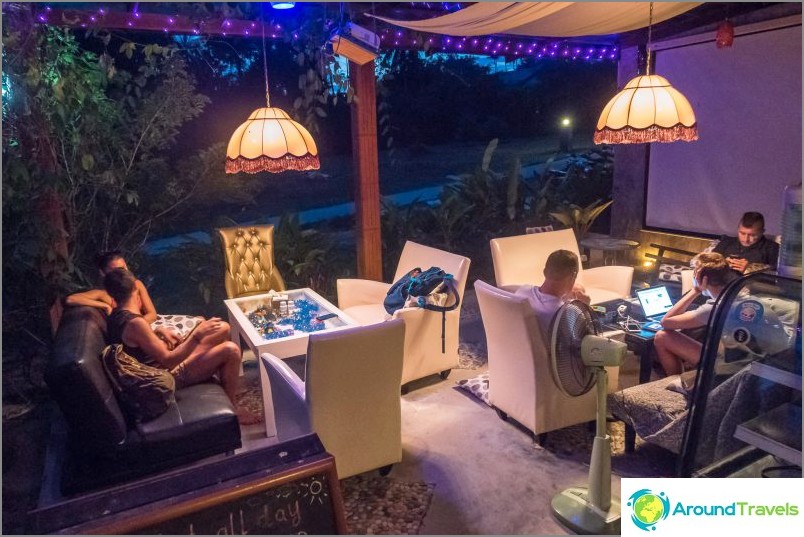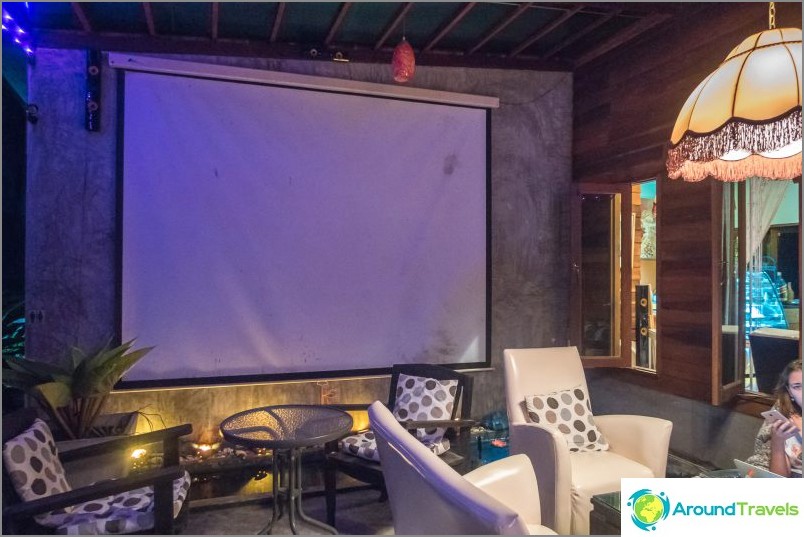 Information to visit
Open daily from 11 am to 9 pm, except Wednesday. Wednesday is a day off.
The prices are as follows. Shake costs 100-120 baht, kvass 50 baht, espresso 80 baht, cappuccino 100 baht. Desserts start at 20-40 baht. On average, a piece of cake costs about 150 baht.
The parking pocket is very small, but next to an empty roadside and no buildings. To any settlement - 5 minutes drive. Nearby there is a police station and a resort with 12 houses.
After dark, films and cartoons are sometimes shown using a projector and a wall screen. You can bring your own films.
On the map
Sweet Shell Cafe
Sweet Shell Cafe
Cafe with a projector and cakes.
More about the cafeteria.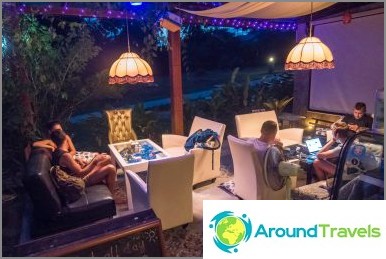 Cafe with a projector and cakes. Learn more about the cafeteria.