We flew to Kuala Lumpur, the capital of Malaysia, and after getting off the plane it immediately became clear that this is not Thailand, this is a completely different country, although they are in the same climatic zone and border with each other. Sometimes it becomes interesting how two neighboring countries can develop so differently. We had a lot planned, so in this and subsequent articles there will be many photos of Kuala Lumpur, as well as the answer to the question of what is worth seeing in Kuala Lumpur.
So what's the first thing to notice? That's right, that the country is Muslim. The women are wrapped from head to toe in their hijabs, although the roast is unimaginable. And the men are not at all Thai in appearance and with a dark skin color. I immediately remembered Egypt and Turkey with their traditions. So it was difficult to surprise us.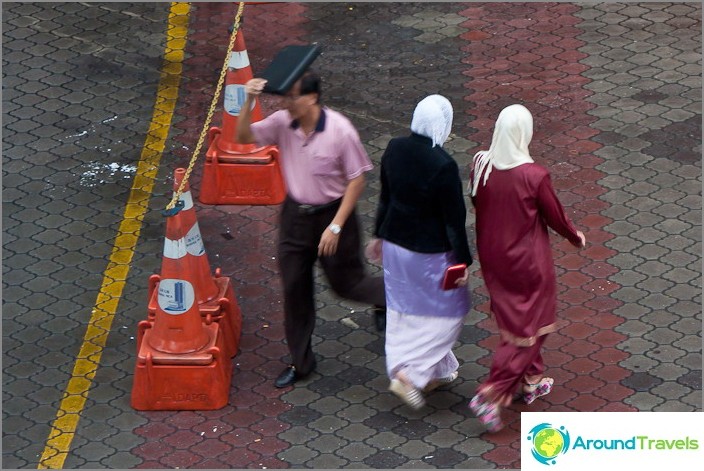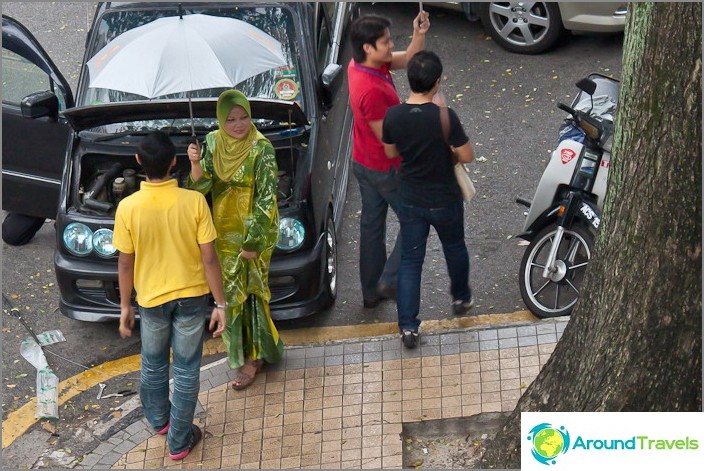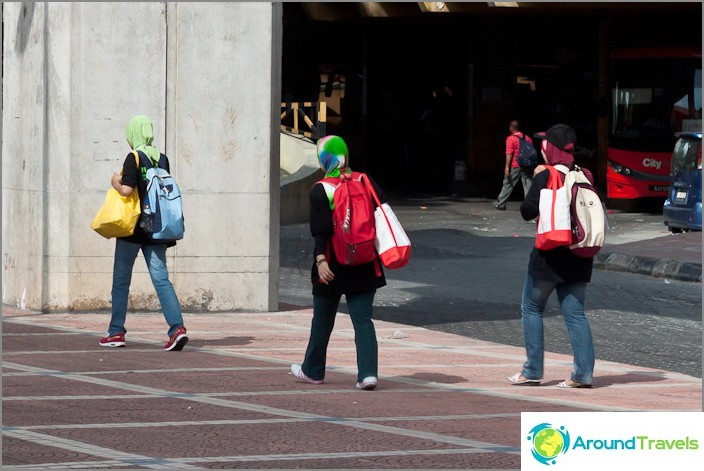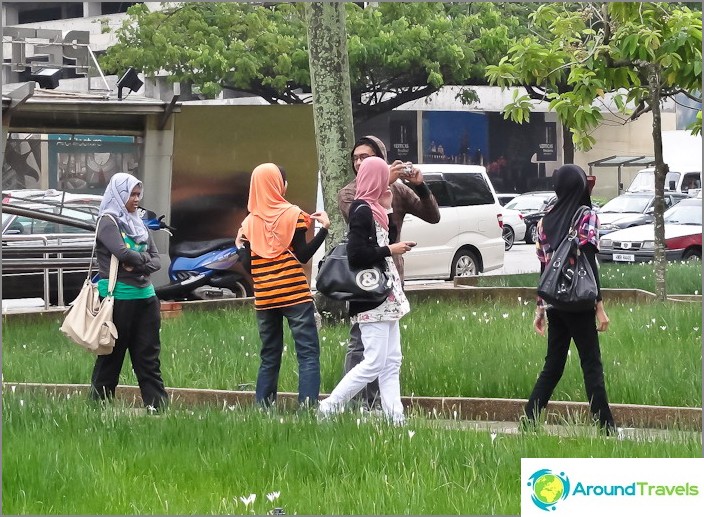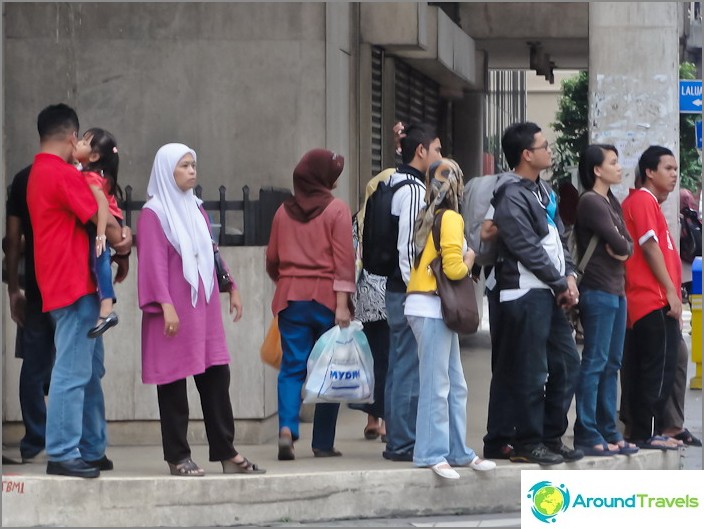 A little later, after wandering around the city, it becomes clear that in addition to Muslims, there are also enough people of other religions here. And in general, one does not get the impression that he was in a completely Muslim country, although judging by Wikipedia, the majority still adhere to this particular religion..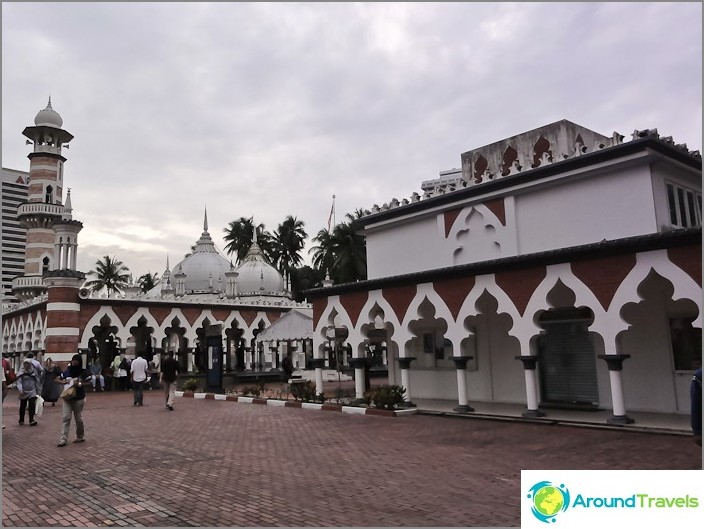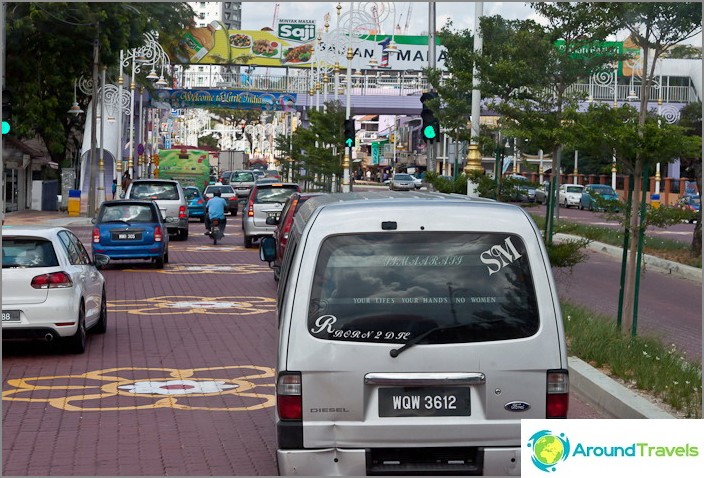 Bus from KLIA airport takes us straight to the city center - KL Sentral. After leaving the highly conditioned space, stuffiness abruptly falls and it seems that there is nothing to breathe at all. And the humidity is such that you start to look around, and not whether you are in the pool. The sun is so blinding that I was jealous of my lens, on which a polarizing filter was wound.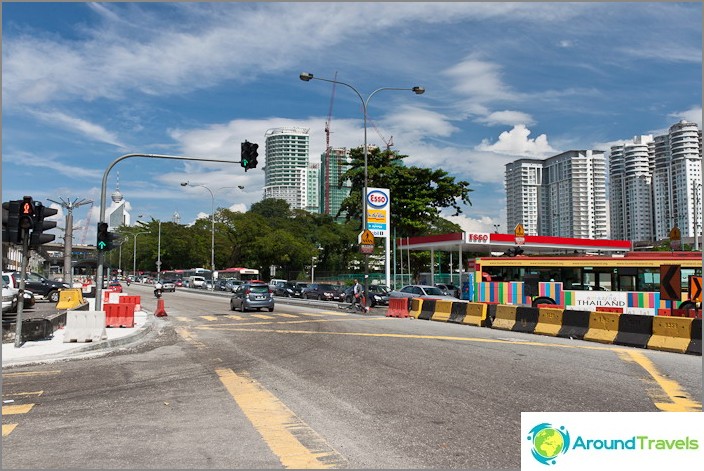 Having got used a little, the gaze involuntarily begins to slide along the wall of the nearest building, and rises higher and higher and rests against the sky and clouds. After all, somewhere there is the roof of a mirrored skyscraper, as well as its no less tall neighbors. When viewing, be careful, you can fall on your back. I have never been to America, but judging by the photographs, there are the same tall buildings. Only here is a little warmer, and women «Little» more conservative.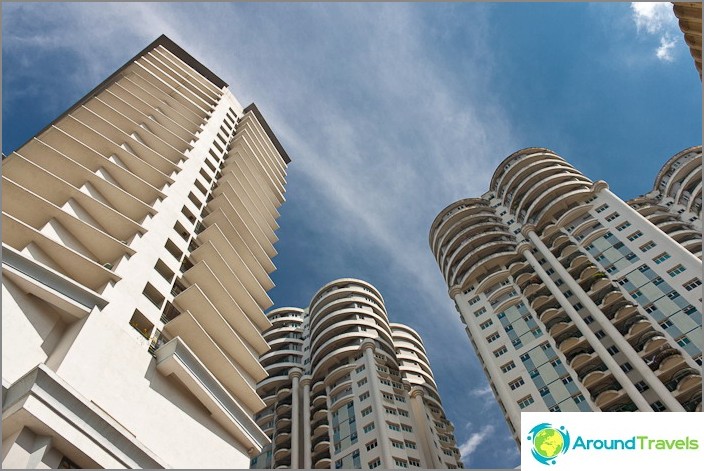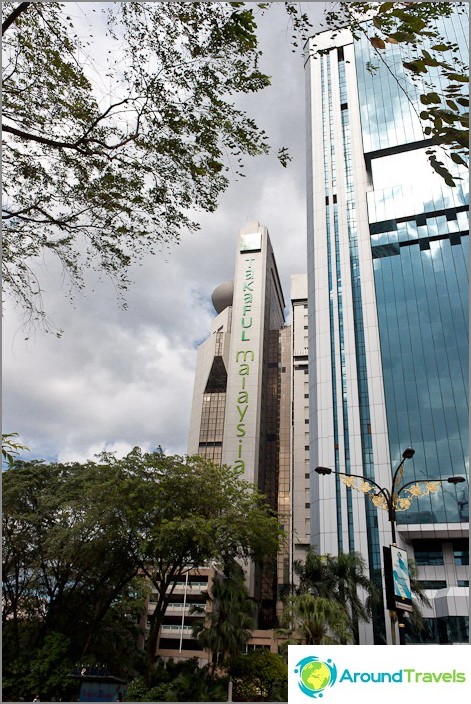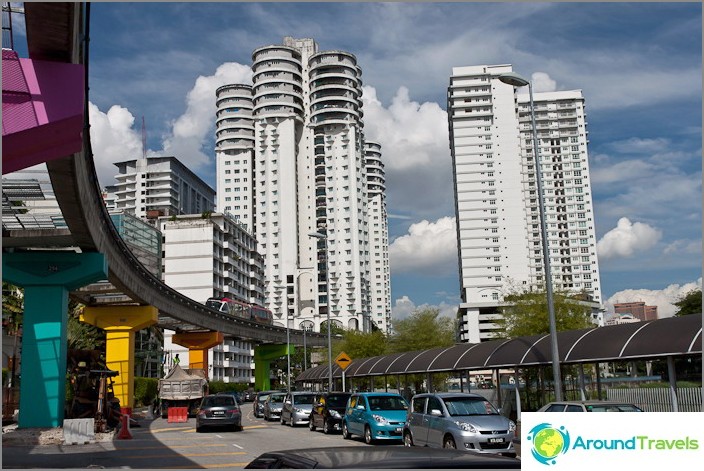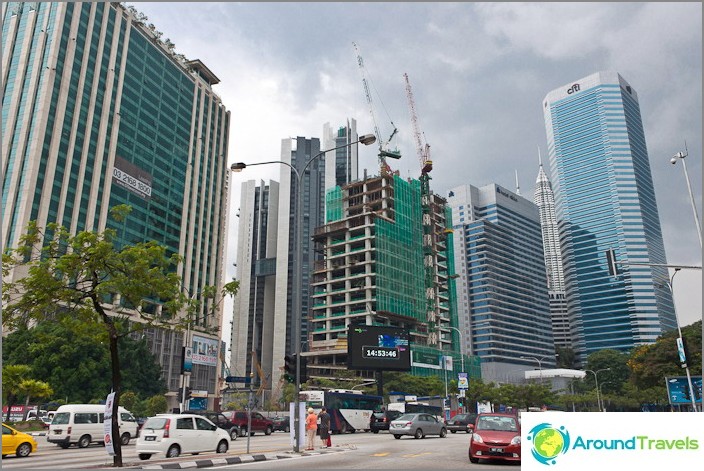 It took the locals only 150 years to transform the village into a thriving and modern city! Imagine, 150 years ago, there were wooden barracks, and now skyscrapers, multi-level interchanges, a monorail ...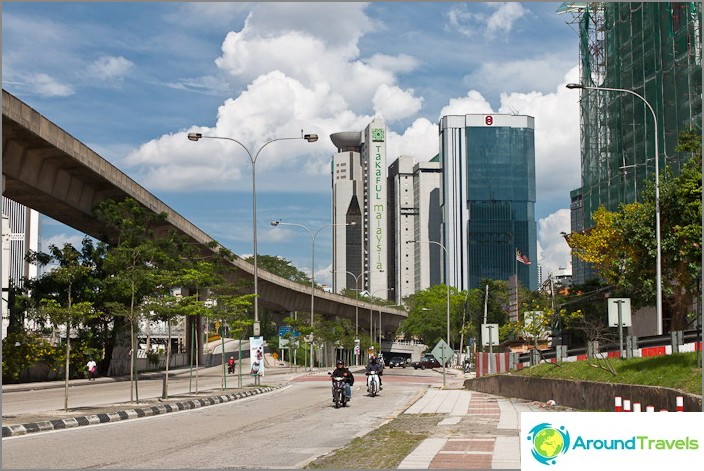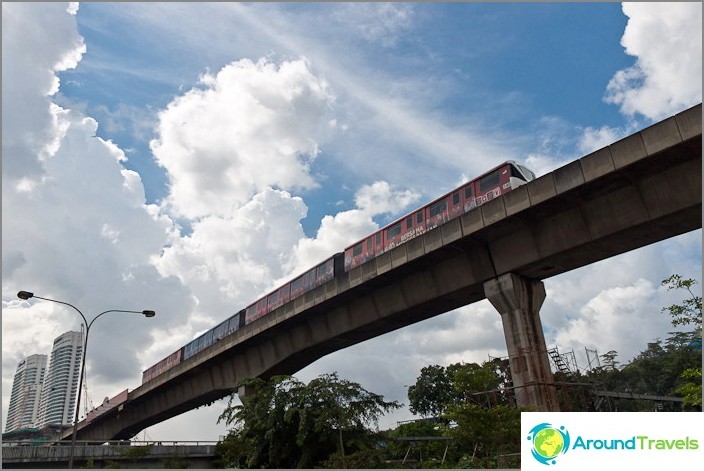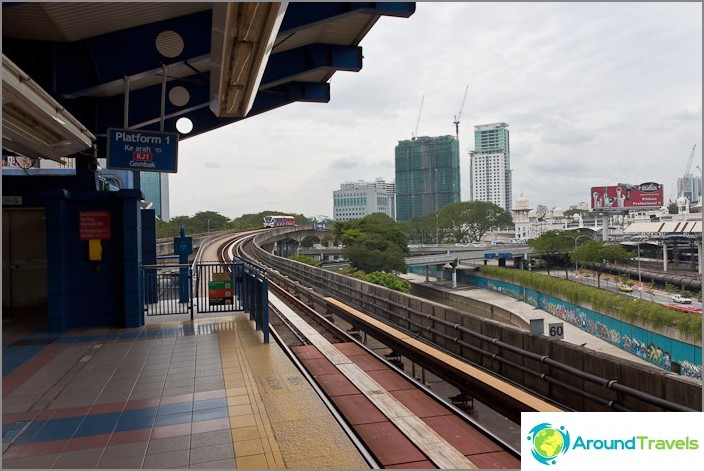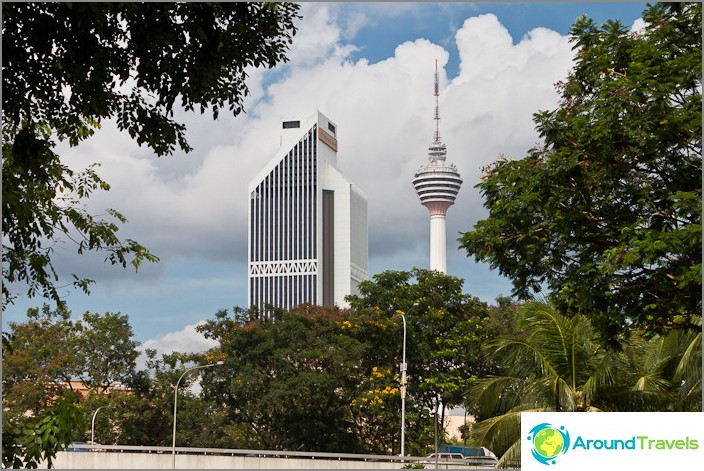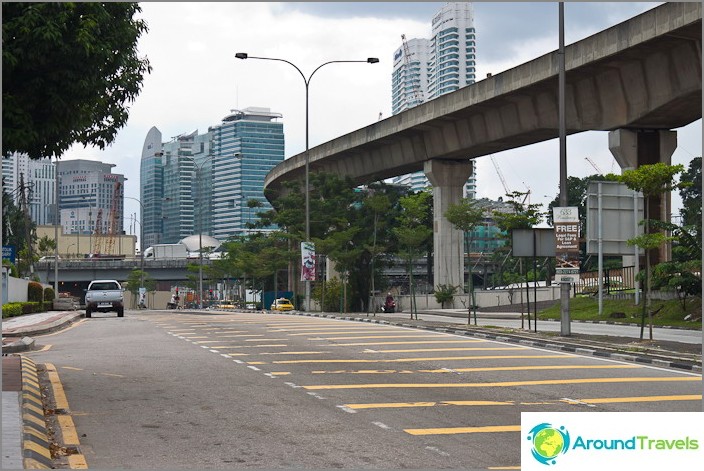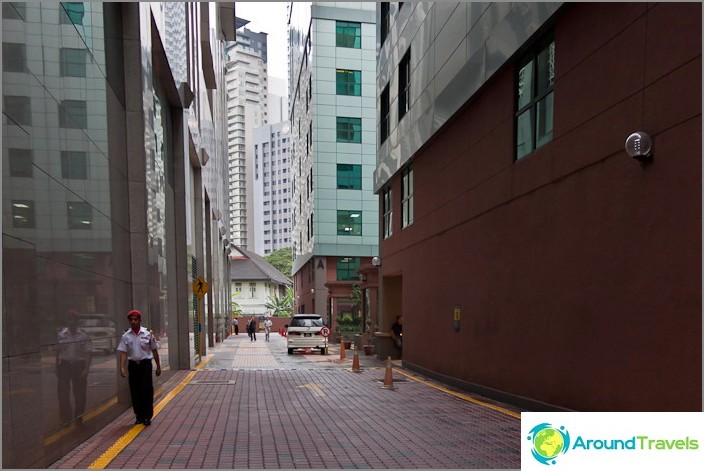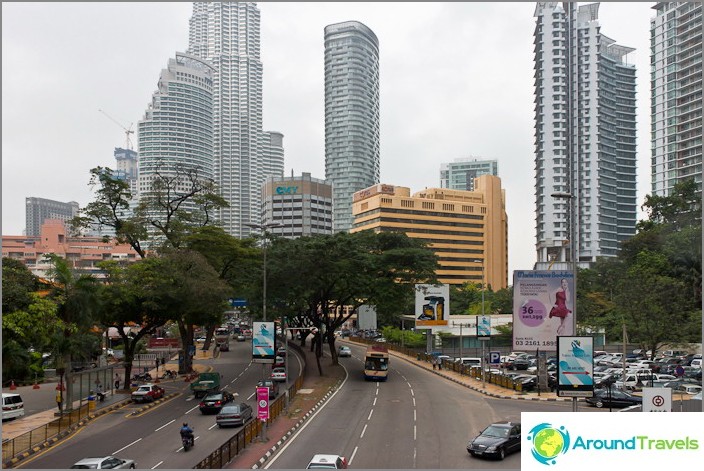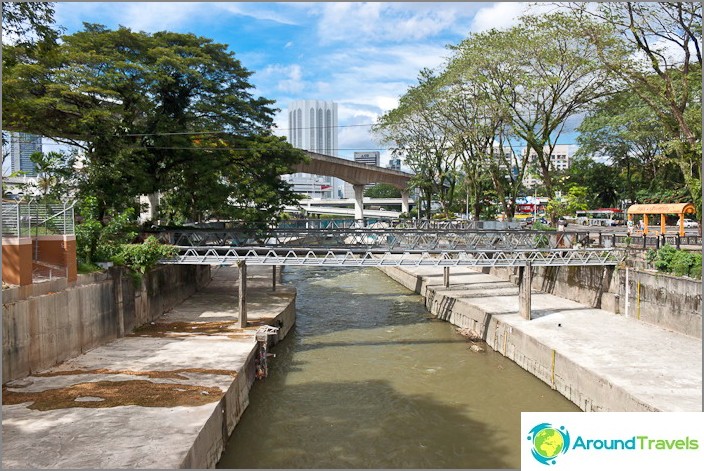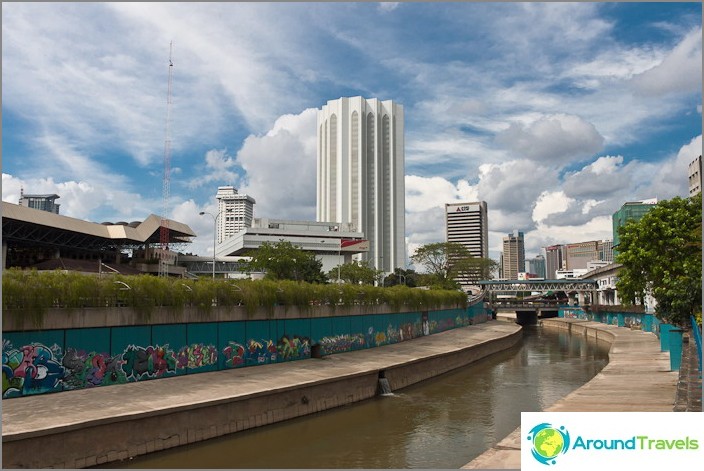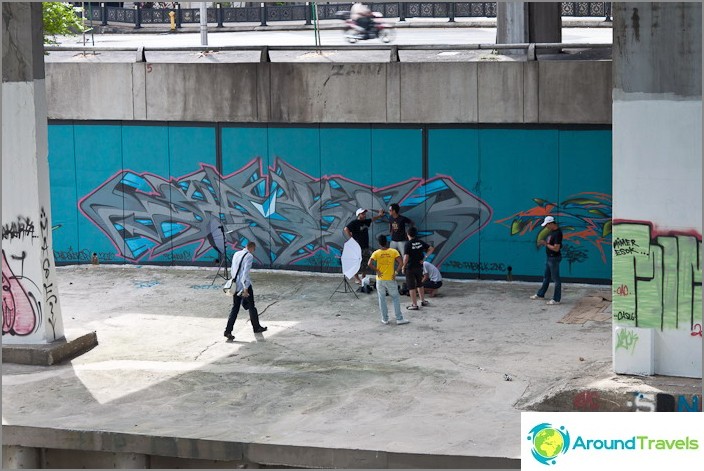 We settled in terrible hotel. Well, it's probably normal in terms of value for money, but it was difficult to be in it for a long time, which in general we didn't do. The fault, I think, was the lack of a window. This is a fairly common occurrence for inexpensive Kuala Lumpur hotels in Chinatown (Chinatown). Indeed, why is it needed if you only come to please your mortal body with a few hours of sleep. And everything would be fine, but only we washed things on the first day, and they dried up only before our departure, this is such a 100% humidity.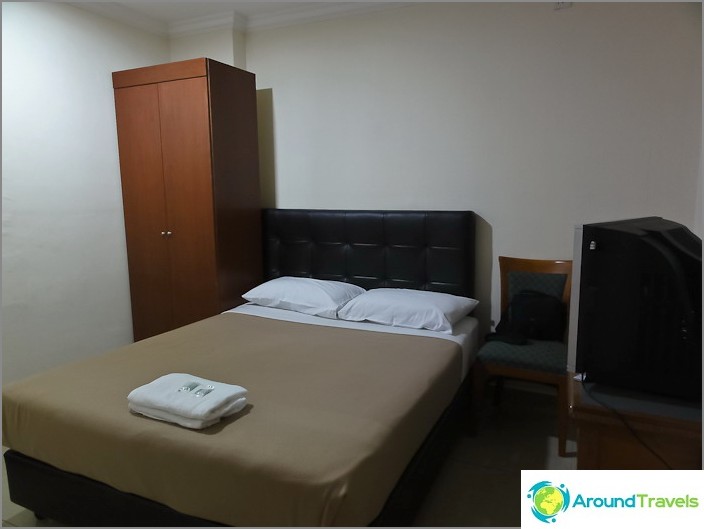 And then there were walks around the city and happiness in the form of sidewalks. Well, how pleasant it is to walk on the road intended only for you, not to look back, expecting to be hit by another biker, and not to maneuver in the traffic flow. If you walked in Thailand, then you will understand me. In addition, there are often squares with benches and parks, which also has.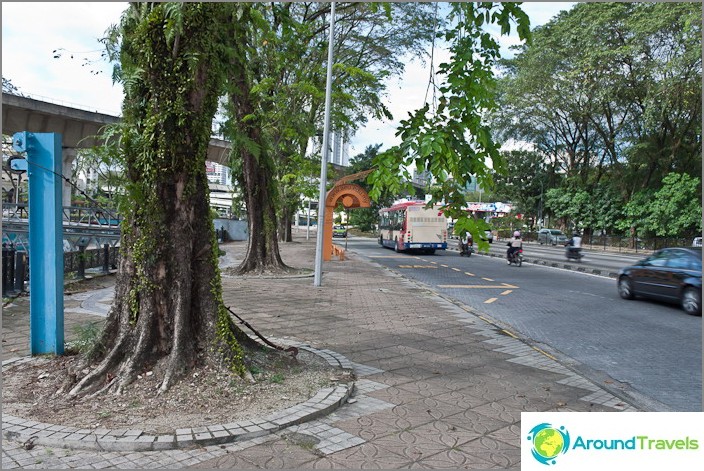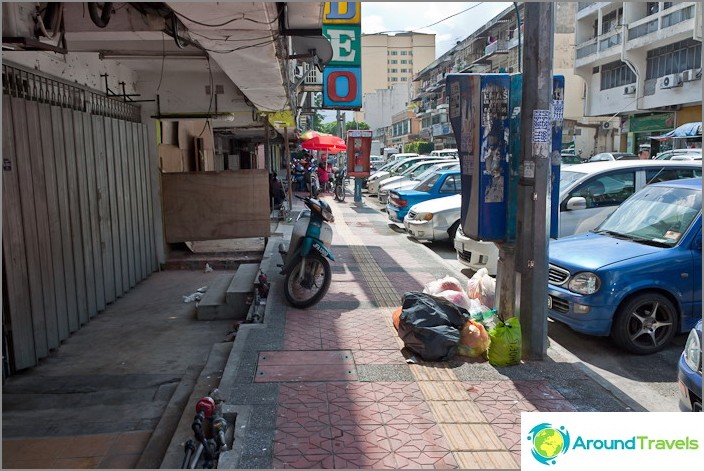 There are also much less fake scooters here. This means less noise and cleaner air. And although Kuala Lumpur is a large metropolis, it seemed to us quite clean. By the way, motorcyclists ride topsy-turvy here. Well, more precisely, the jacket is worn with its back forward, and with a zipper back. Apparently, so that it does not blow so much (they are afraid to freeze - only 35 in the shade), and so that the dirt does not fly so much. And why don't Thais do that? The problems should be the same.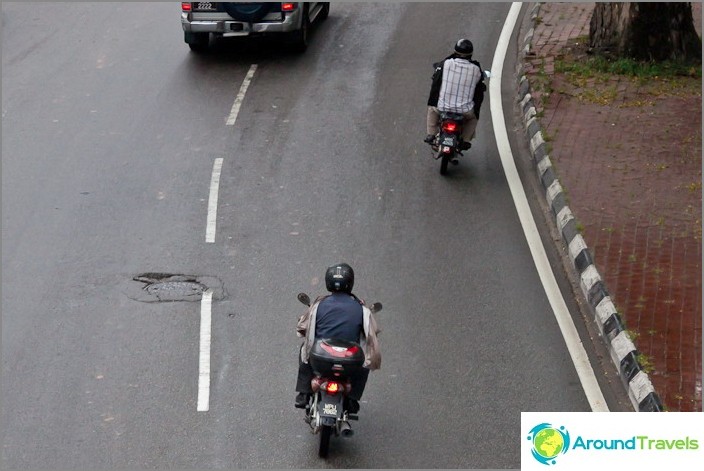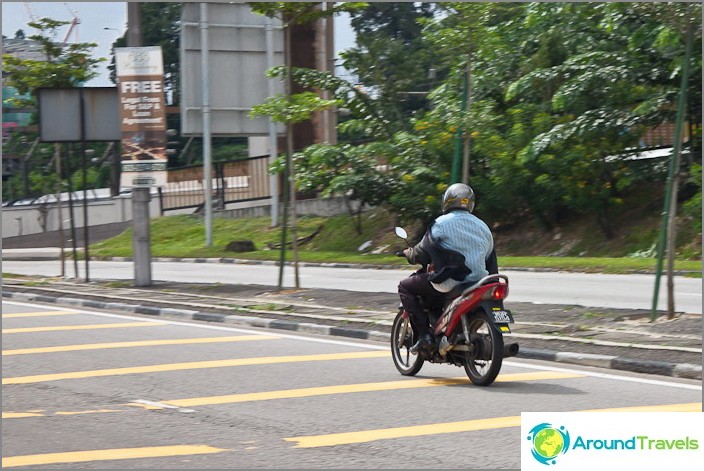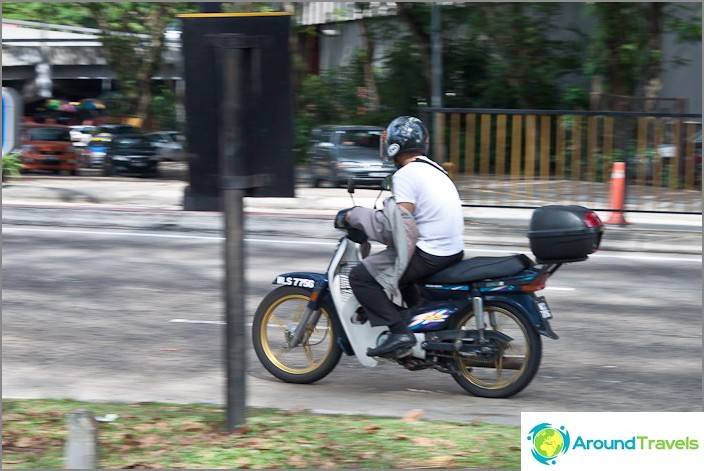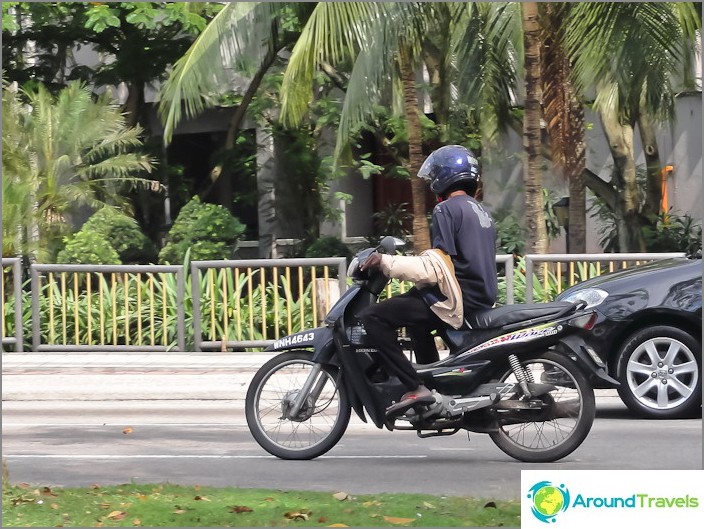 I would also like to note that in addition to the increased standard of living and technology, prices in Kula Lumpur have also increased., compared to the same Thailand (2 times the difference). So we had to roll up our lip a bit both in terms of the hotel and in terms of food..
Yes, I completely forgot about the palm trees! They are everywhere, at every step, like we have birch trees. Large, tall, and with thick trunks. Bananas are just not enough with coconuts on them. And in the countryside there are whole fields-plantations of palm trees. You can still see them from the airplane window - a bunch of little green hedgehogs.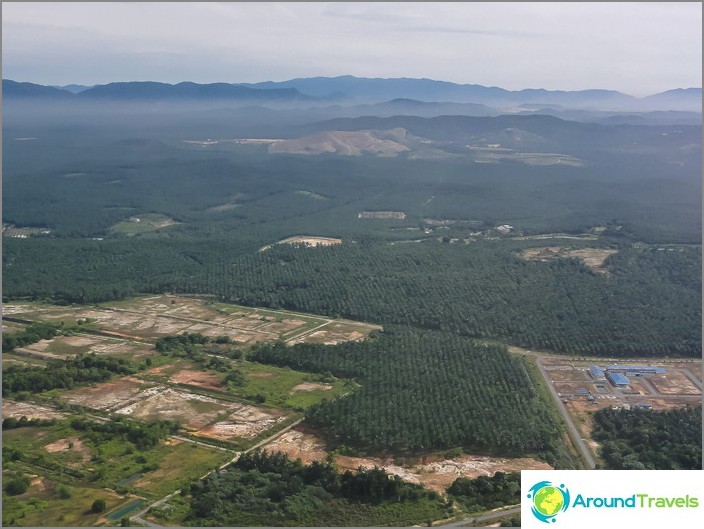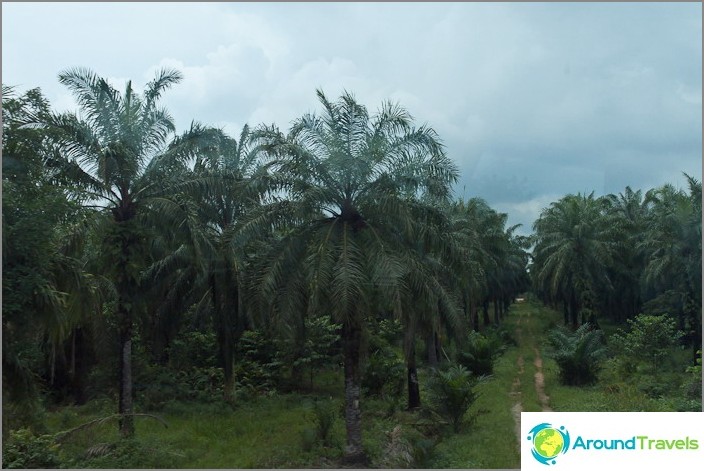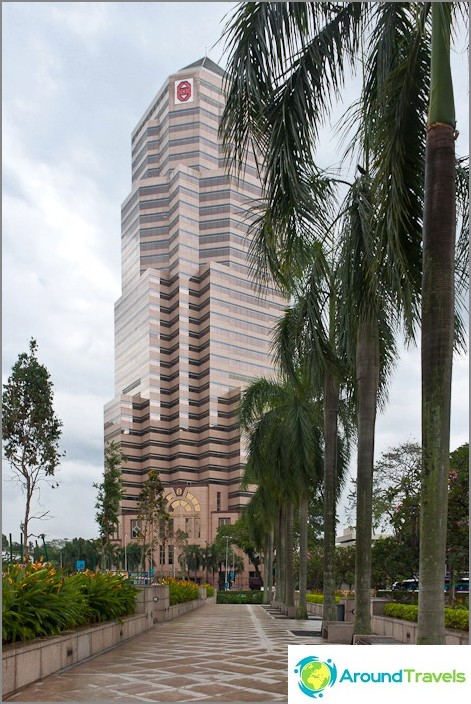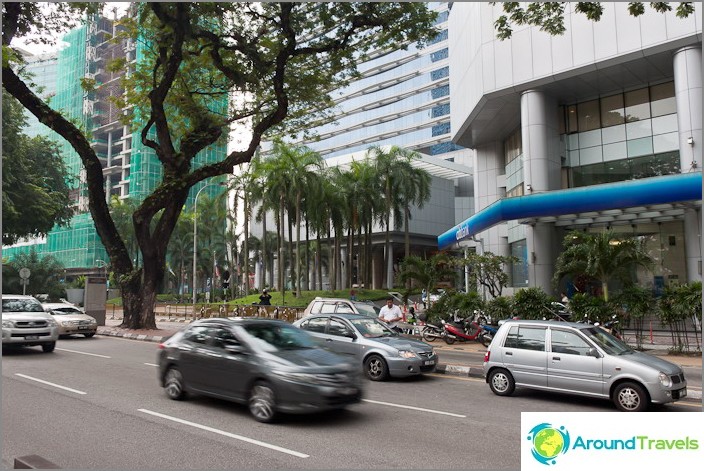 In general, palm trees here are solid and skyscrapers, skyscrapers and palm trees, and women in headscarves ... These are the sights in the capital of Malaysia, Kuala Lumpur.