Honestly, I was not going to Thailand right now, but I had a free couple of months, so I urgently need to go to Thailand to collect new information and update the old one. And then a trip last year due to the illness of my son Yegor passed in the work plan is useless and it is impossible to postpone it for another year, otherwise the gap in fact in 2 years will turn out. I haven't been to the same Koh Chang for 4 years, but the island has changed..
The content of the article
Route
So my approximate route is.
Bangkok - Koh Chang - Pattaya (?) - Koh Samui - Phangan - Phuket - Krabi - Lanta (?) - Hua Hin (?)
5 main resorts (the rest is still in question) and I have about 2 months for everything. Somewhere I need to review the beaches, somewhere I just need to take a ride around the resort and update the information in my head (shops, roads, changes), somewhere to visit the sights, somewhere all at once. I'm not sure that I will be able to do everything straight, because according to experience, the race in non-stop mode gets tired quite quickly, so if I do, I will be in time. But then there should be enough material for a year, I hope 🙂
As usual, I monitored the tickets on the Skyscanner. One of the two search engines where I look at tickets. It happens, however, that the price becomes outdated in the search results, but it still always needs to be checked by going to the websites of travel agencies. But on the other hand, they have a very convenient calendar of low prices, much more convenient than in other services.
I will mainly move by car and by itself by public transport. I haven't decided yet what is best. Most likely, long hauls by plane, and short ones by car. Although there was a temptation to take the car at once for 2 months and only move on it. But driving alone from Bangkok to Phuket / Koh Samui is quite difficult to drive. More precisely, 800 km is not difficult to drive, it is difficult to do it quickly and without distraction, because while riding in a seal on the bus, you can thin out the photos, post something in Instragram and even sit and work. Well, and the plane generally saves time well..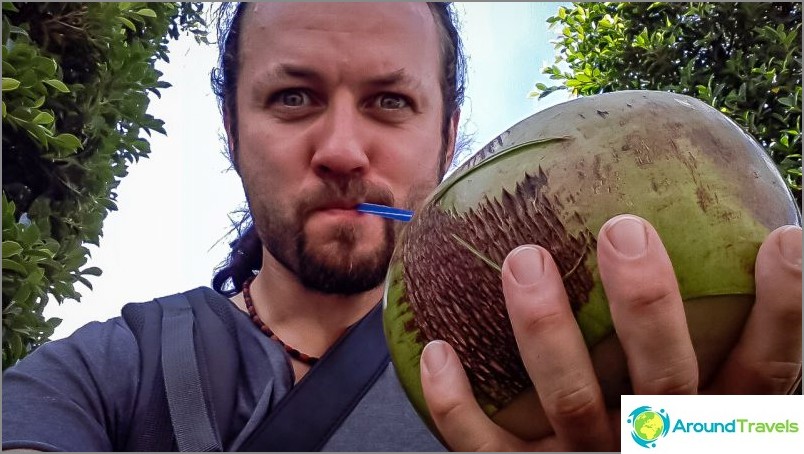 I arrive in Bangkok and I will also fly away, either again from Bangkok, or from Phuket. I did not intentionally buy a return ticket in order to buy it when I finish my business, or if suddenly circumstances force me to leave. As, for example, he left Sochi when Yegor fell ill. By the way, I haven't bought a ticket to Tai either, but I'll fly away the other day, sit monitoring the tickets. This is how I am all spontaneous 🙂 But in general, in terms of travel, irrational people find it difficult, it is impossible to plan anything in advance. There were tickets Moscow-Bangkok one way from Aeroflot, that is, a direct flight, for only 15 thousand rubles (!). It's a shame that I prodded them. They left quickly enough. Now the same one already costs 30 thousand ... It looks like you will have to fly some FlyDubai or Qatar with a transfer at 10 o'clock. I had a crazy idea to test Aeroflot's business class (it starts from 96 thousand rubles), but I have not yet been able to figure out how I will recoup these costs later 🙂 Although, of course, I want to get such an experience, so someday I will implement.
By the way, for a Thai visa in Moscow, I applied unpaid ticket reservations the old fashioned way to check if this feature still works. Traditionally, I do this every year. My updated post about obtaining a Thai visa in Moscow, read the link all are nuanced. In short, unpaid reservations are still rolling. And the visa, by the way, is now issued free of charge.
Vipassana
I signed up for Vipassana from December 31st to January 7th on Koh Samui at the Dipabhavan center. For a long time I wanted to try this practice. And it turns out very symbolically to do it right on New Year's, while everyone is drinking champagne and eating Olivier. All the same, the New Year is not very interesting to me as a holiday, and now I don't have to think about where I'm stuck.
If someone does not know, then I will need to meditate for 7 days in a row, live all this time without a phone, a computer, and not talking to anyone. The most interesting is whether I, a person completely mired in online, will be able to disconnect from the outside world for such a long time.
Meetings with readers
If at these resorts, there is one of my readers, I will be glad to meet you somewhere on the beach, or just sit in a cafe. Also, I will not mind the company to ride on certain attractions. True, I can't say anything about the dates in advance. The entire trip will be from mid-December to early-mid February. In December I will be on Koh Chang, and in the New Year area I will come to Koh Samui and Phangan, where I will stay for a couple of weeks..
In groups on social networks (VKontakte, Facebook), as well as in my personal Instagram, I will constantly post where I am and where next, subscribe! And there we can make an appointment 🙂 Although maybe I also announce on the blog.
Daria and Egor
Probably, someone will have a question why Daria and Yegor didn't come with me. The fact is that Daria has long wanted to try to live in Moscow without a break, including in the winter, in order to redo some things. Moreover, this time, a long wintering is not yet possible, and it makes no sense to wind Yegor for 2 months in Tai, the climate change is too abrupt. And now is not the best time for a trip - the peak season, it is difficult to find normal accommodation. Although plans may still change, and then they will arrive for 3-4 months.
P.S. Something like this 🙂