While in Khao Lak, I stayed in two inexpensive hotels: a fairly ordinary 813 Hostel on the highway, and in The Garden Khao Lak bungalow on Bang Niang Street, literally 500 meters from the coastline. Excellent houses, in the garden, fenced off from prying eyes.
And if the first hotel I chose almost the first one I came across, I thought I would just fall to sleep and then go on, then the second purposefully - I wanted to sleep in a bungalow, in a bamboo entourage.
The content of the article
Price and booking
There are several bungalow options in The Garden: bungalows for one and without amenities for 500 baht (shared bathroom), houses for two for 700 baht (old), 800 baht (new) and family for 1200 baht..
I lived in those for 800 baht, and was completely satisfied with them. Not a bad combination of price and quality, provided that you do not want to live in a hotel, but in a bungalow. I like it!
Khao Lak hotels>
Be sure (and I insist) to check for discounts or special offers on the excellent Roomguru service. He will quickly and easily show you discounts in all existing booking systems. In Asia, for example, there are a lot of offers on Agoda.com, which are much more interesting than for exactly the same hotels on Booking.com.
For example, here is a direct link to the hotel: The garden .
Interior
Actually, this is a bungalow with all that it implies: cracks, mosquitoes, lack of air conditioning, a small area, etc. Sometimes I want to stay in just such a house for the sake of a certain entourage. Therefore, I would not count all the minuses for myself as minuses..
For example, a canopy above the bed perfectly saves mosquitoes, a fan is enough from the heat (at night I didn't even need it), I didn't see any living creatures, after all, this is not a wild jungle and at best only a gecko will enter. So, if you settle in a bamboo bungalow, then you need to understand why you are doing this..
What else is good here. In my type of bungalow, the bathroom was inside, with the floor covered with small pebbles, with hot water from an instantaneous water heater, with shampoo and shower gel, everything is as it should be.
Mini fridge, kettle, two bottles of water, coffee and tea, flashlight. I love it when there is a kettle, lately I have seen almost everywhere there is already, a good tendency for me, because I like to drink tea. The towels came naturally too.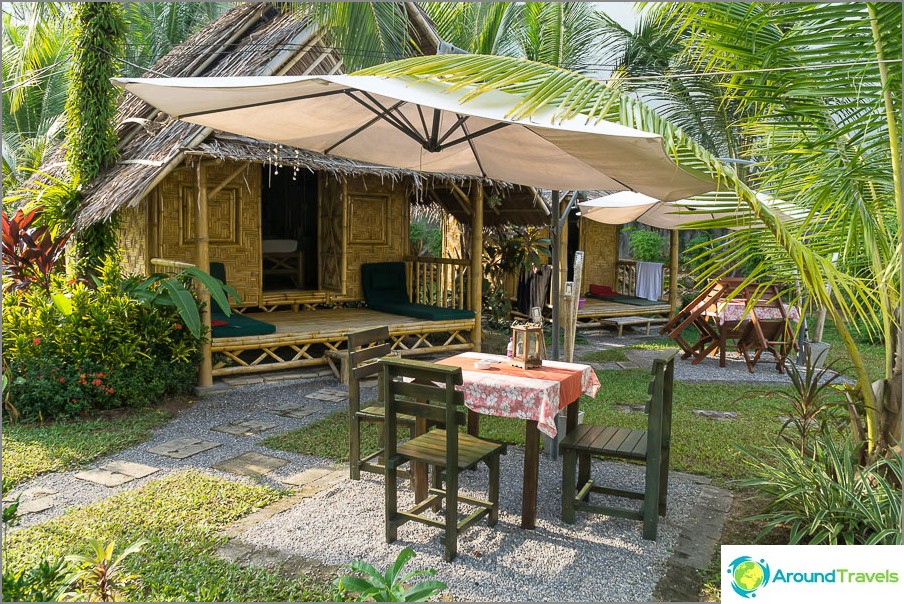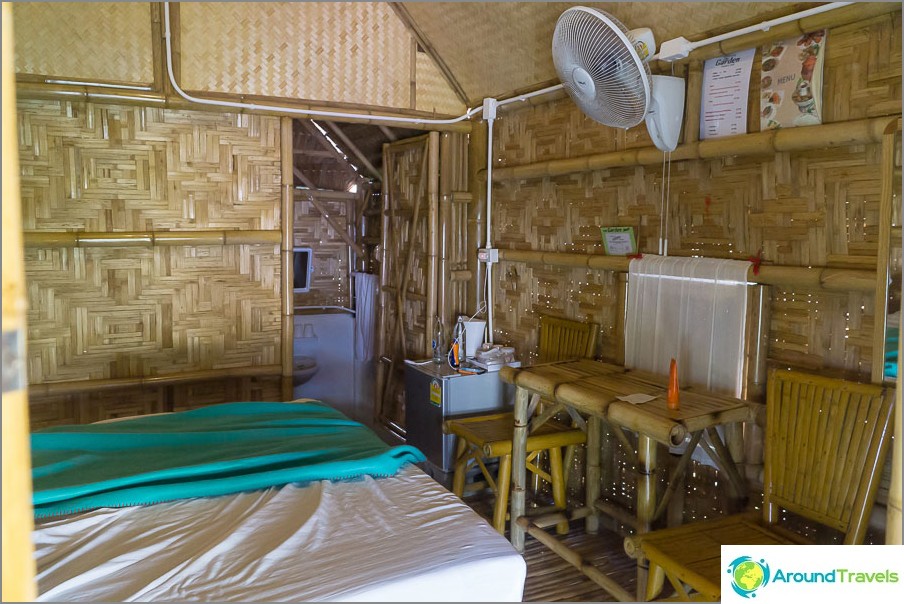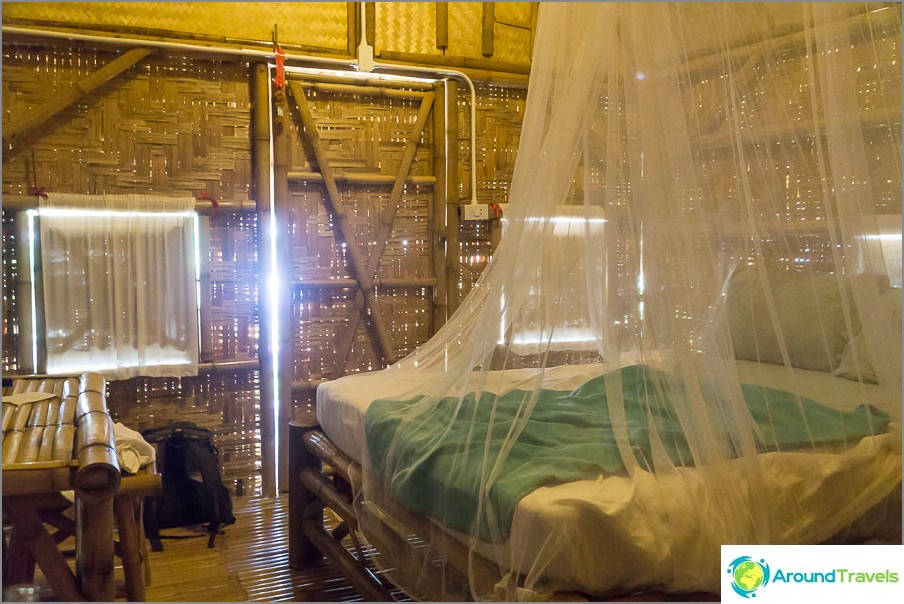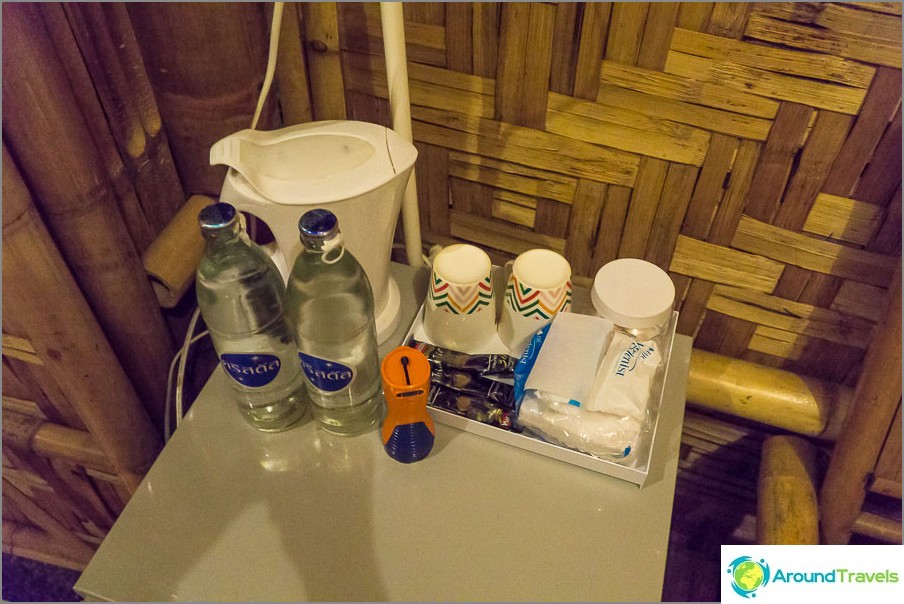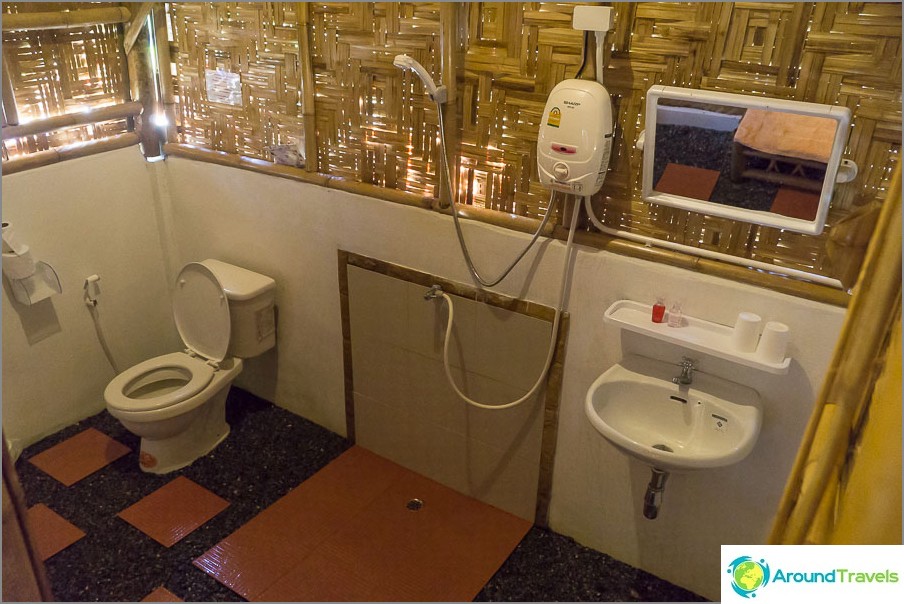 Exterior
The houses are located in a small garden among trees and flowers in pots. A small, but very cozy area, surrounded on all sides by walls (it seems to be the walls of neighboring buildings) so that one gets the impression of falling into a small green oasis. Nearby there is a cafe with Thai food and live music in the evenings.
It's just this music that can be heard, all other sounds do not come from outside. But the music is not until late at night, so it doesn't bother.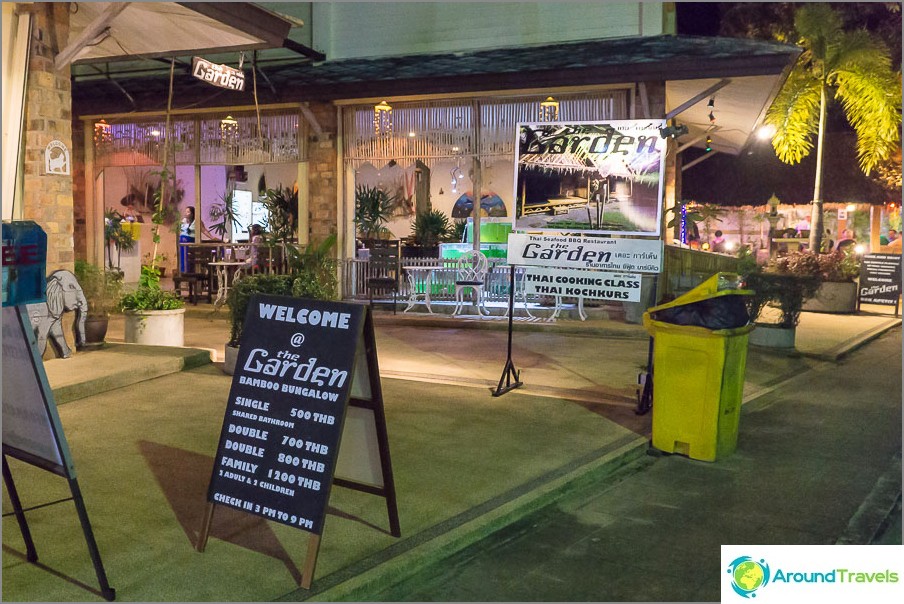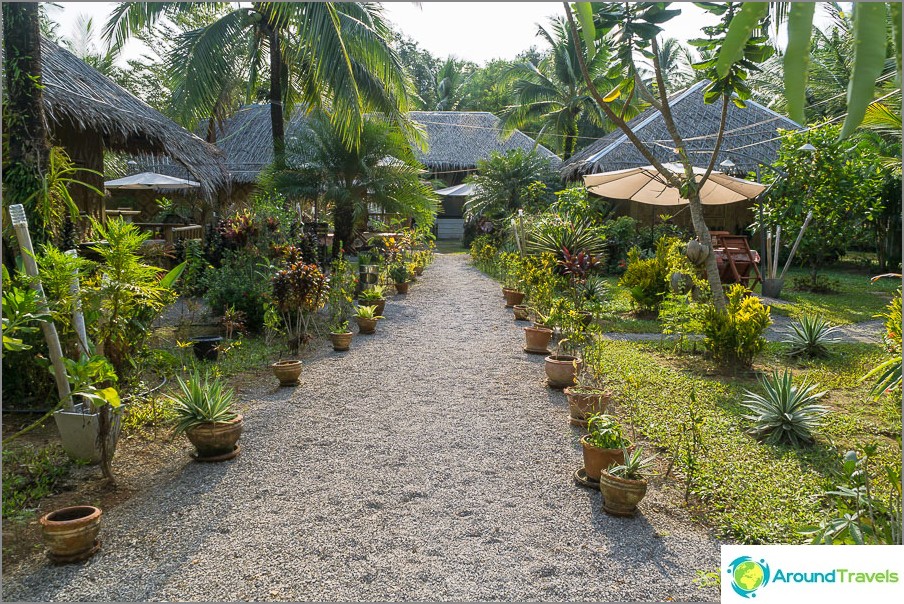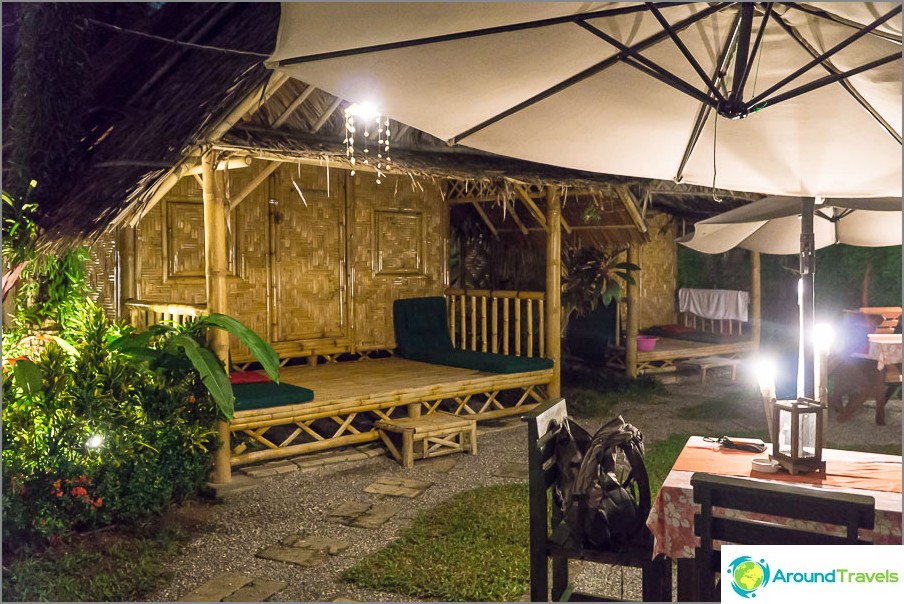 The location is great, the very center of a small area of ​​Bang Nian. Neighboring streets are cafes, bike rentals, travel agencies, massages and more. But not noisy! To the sea and the excellent Bang Nian beach go 500 meters on foot.
On the map
The hotel is 100 meters from the Bang Niang Road junction. Google's designated the Garden Bamboo Bungalow.
Bungalow The Garden Khao Lak
Bungalow The Garden Khao Lak
Excellent bungalows in a quiet location surrounded by a beautiful garden.
More details
Excellent bungalows in a quiet location surrounded by a beautiful garden.Read More