Another review of the hotel in Koh Phangan where I stayed. Situated on Haad Yao Beach, which in my opinion is one of the best on the east coast. If you are interested in beach holidays, but not far from everything, then I would consider this area first. So read my review, the design there is weird, but the pool is gorgeous.
The content of the article
Price and booking
Took myself a deluxe room on the second floor overlooking the pool for 1800 baht (high season). See Through Resort Haad Yao had 1,400 baht bungalows in the adjacent area and rooms in the same building, but on the ground floor for 2,300 baht with access to the pool. That is, I had such an average version for the price.
Hotels near Haad Yao>
Be sure (and I insist) to check for discounts or special offers on the excellent Roomguru service. He will quickly and easily show you discounts in all existing booking systems. In Asia, for example, there are a lot of offers on Agoda.com, which are much more interesting than for exactly the same hotels on Booking.com.
Here is a direct link to booking See Through Resort Haad Yao .
Off peak season (I was in January) my room costs about 800 baht, generally a great price. The checkout is standard at 12, but I left at 13.30 and no questions asked.
And it looks like neighboring Haad Yao Bungalows also belong to the same owner, because the photos of the two hotels overlap. Where to book, I think it's all the same.
Interior
The design is quite controversial and not for everybody. Such, you know, «we have not completed the renovation at all, this is the designer's idea». Ala loft-style. I have seen this more than once in Thailand. But in principle I like it, or you can even say that it doesn't matter, I calmly accept the option «without finishing». Moreover, from the outside it looks even more unfinished, inside it is no longer so noticeable. Some people might not like concrete and unplastered walls..
In general, the hotel corresponds to its rating (7.8). Good Haad Yao Beach right next door, count the first line, spacious and not yet old rooms (not just new, but not old yet), a large and long swimming pool. By the way, the beach is probably one of the best on this side of the island. In general, it is suitable for those who want to live in a hotel, and not in a bungalow. To be honest, I'm already tired of bungalows, especially simple ones.
Of the small minuses: so-so water from the shower poured, a bit dark in the room, the legs by the bed, which protrude to the side, are rather controversial, you can catch your foot. But in general, Thais do not always go smoothly with design, furniture and layout. Sometimes you are amazed at how uncomfortable it was to do.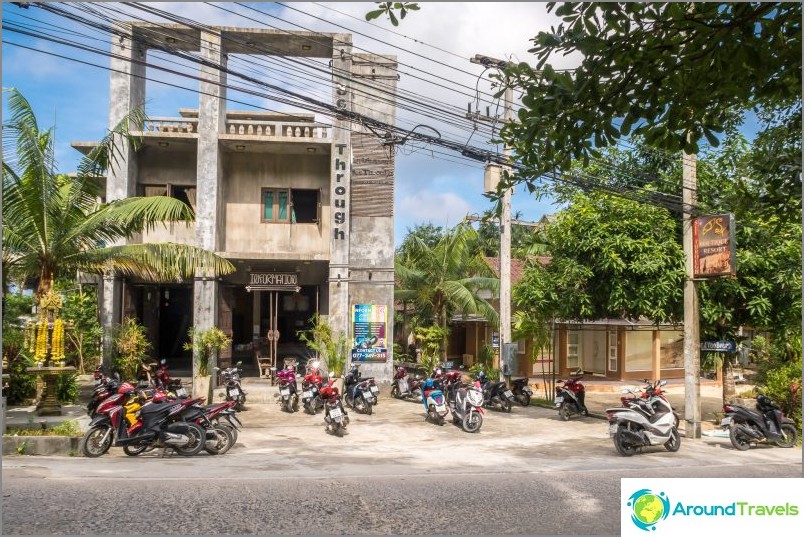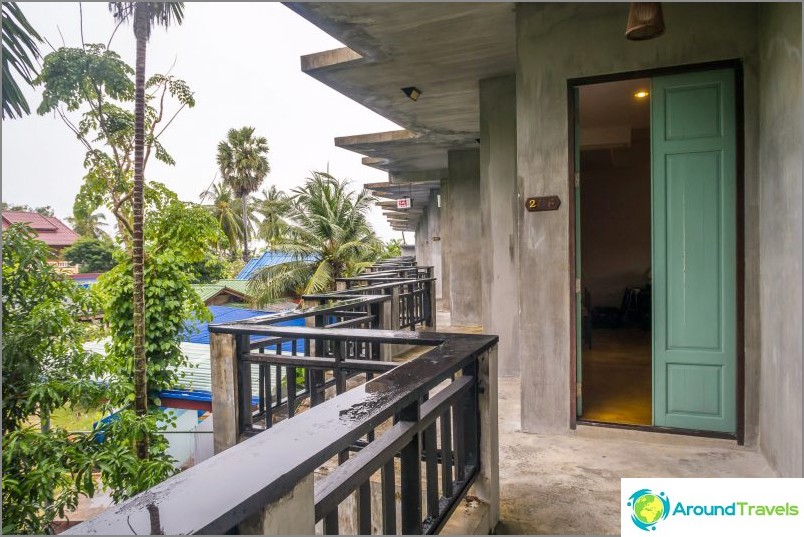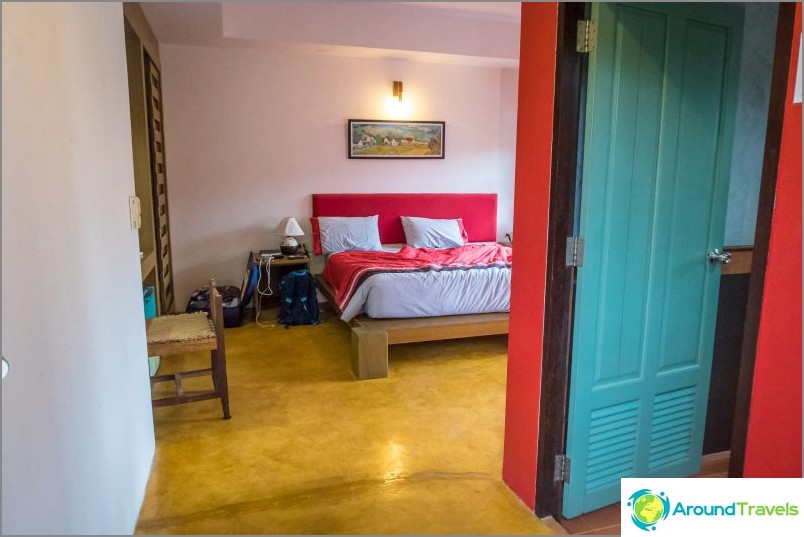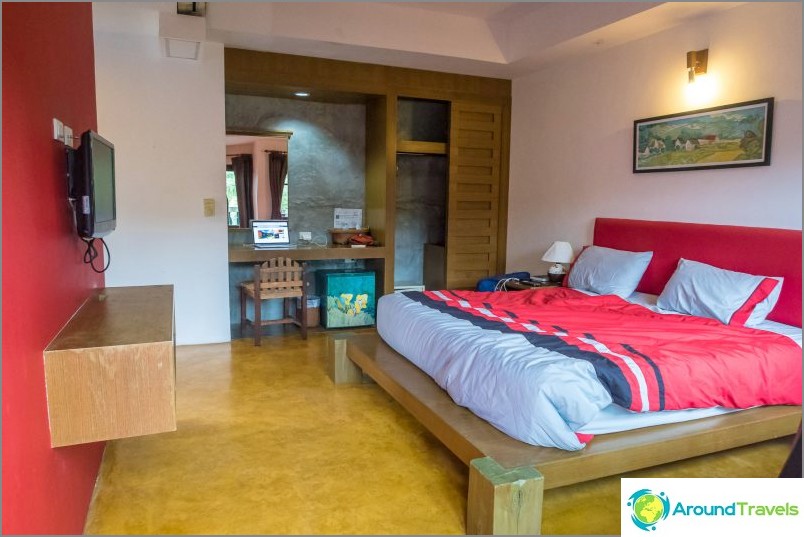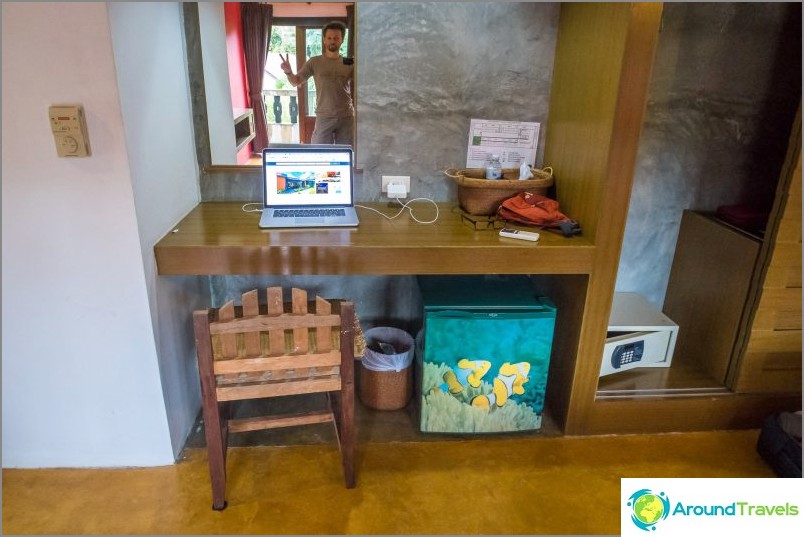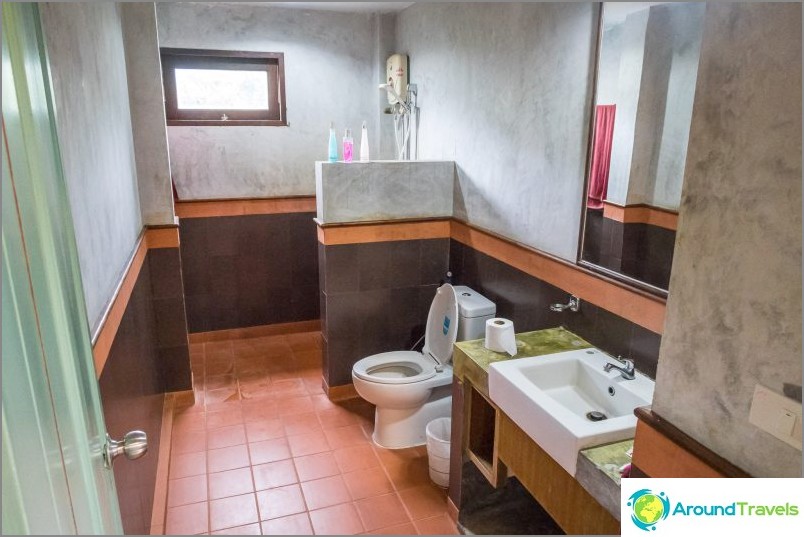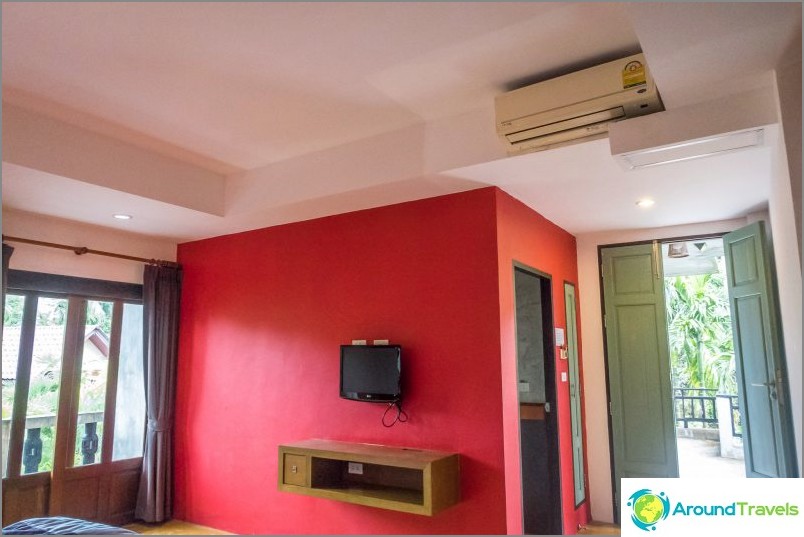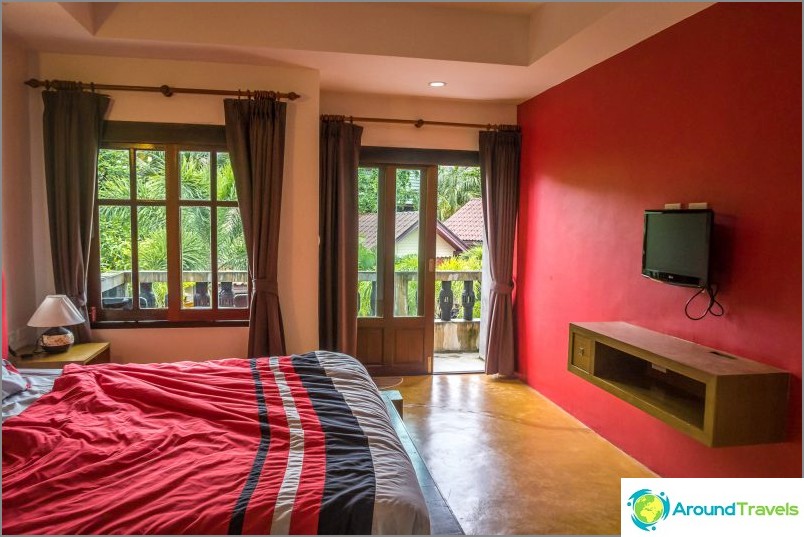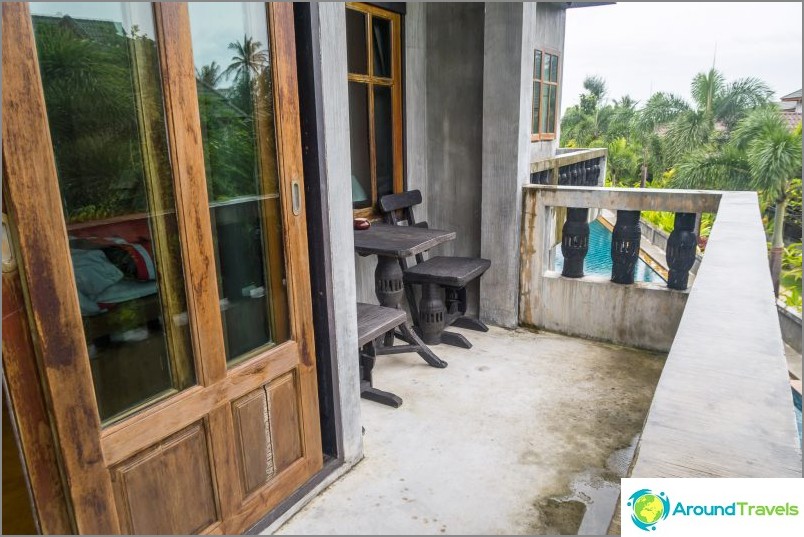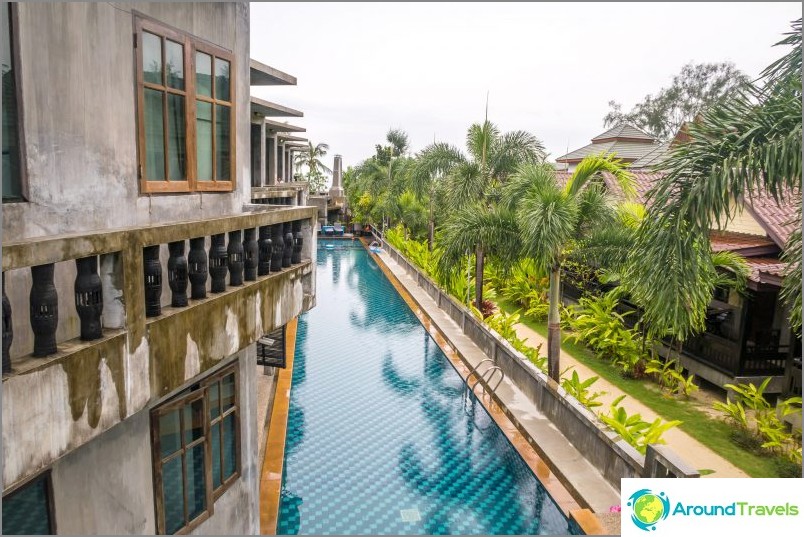 2 bottles of water are free, there are soap accessories, a safe. By the way, the safe is bolted to the wall, which is not common. I'm not kidding, sometimes it just stands on the shelf, take it and carry it away. To clean up, you need to leave your keys at the reception. There are signs about this in every issue. Apparently not everyone reads them, and then they write negative reviews that the room is not cleaned.
The Internet is not very good, to put it mildly. Wifi is caught normally and connects too, but the internet speed is bad, it works, it doesn't work. Below is a screenshot of the measurement when it almost does not work.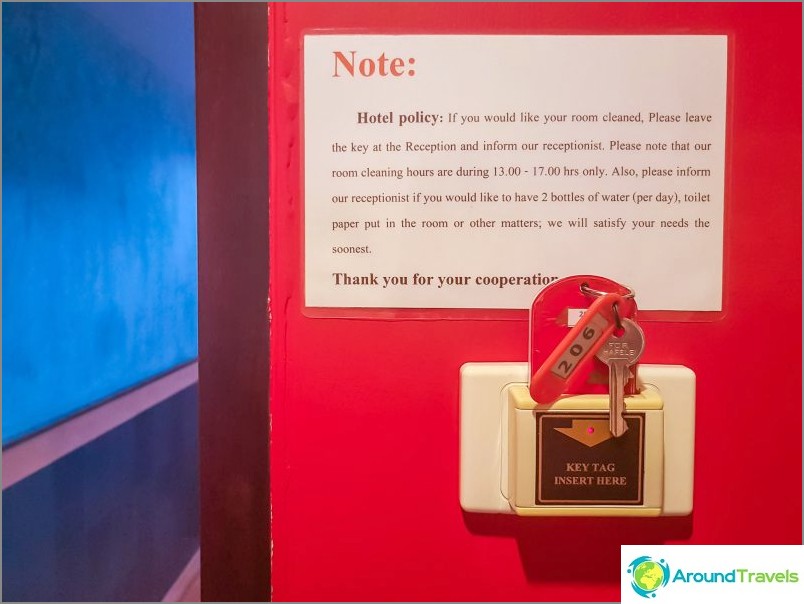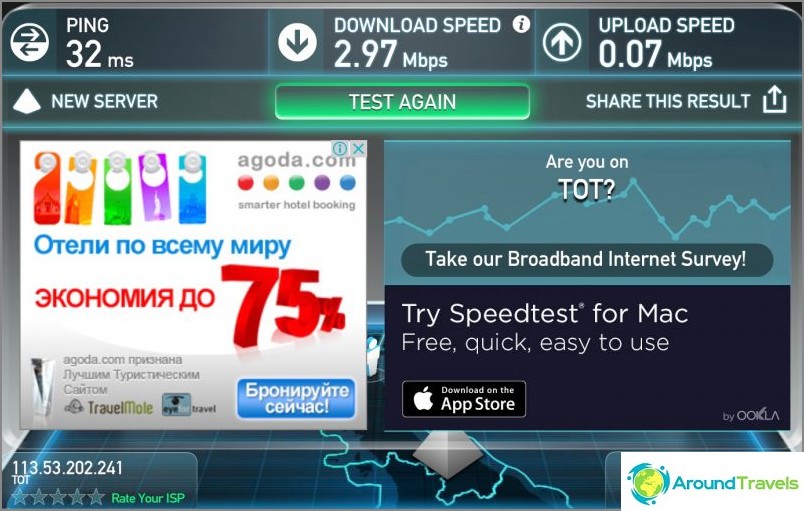 Exterior
The pool is long and it's great! It is much better to make them in length than in width, although you can swim. But! For some reason, in the middle, they made an increase in height and it is very inconvenient to swim across, there is about 40 cm of everything left, so it is easier to swim only in one half. The pool itself was somewhere around my shoulders with a height of 170 cm, I would not dare to jump from a balcony or roof, well, suddenly someone would come up with such an idea.
I know this is not something to choose a hotel for, but it was fun for me to climb onto the roof and see the views from there. Almost free viewpoint on Haad Yao. Although it is a pity that there are only 2 floors, it would have been 4, then I would have seen much more.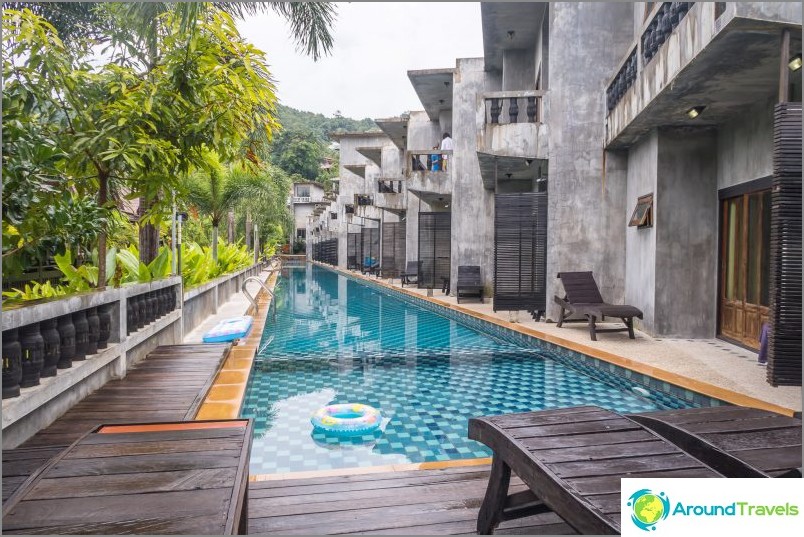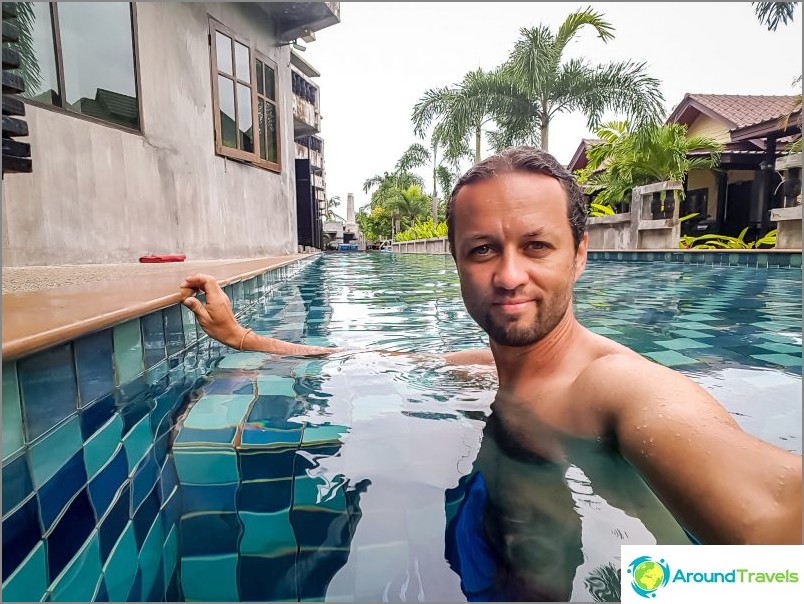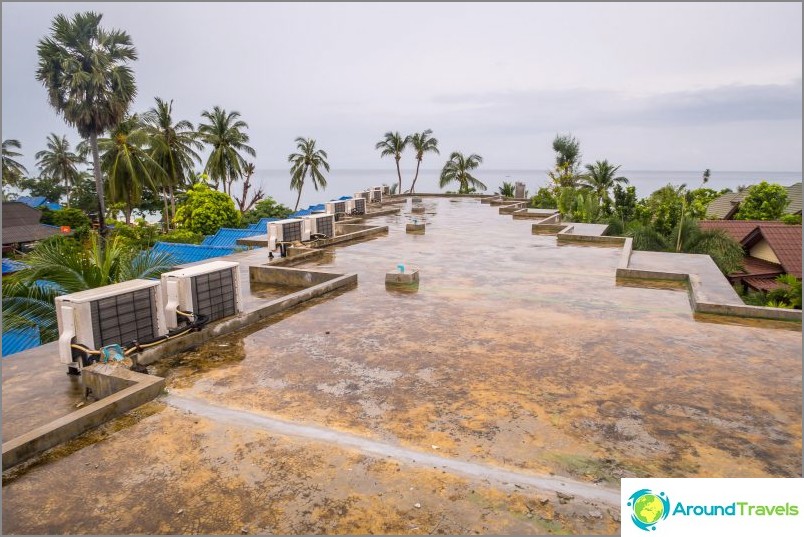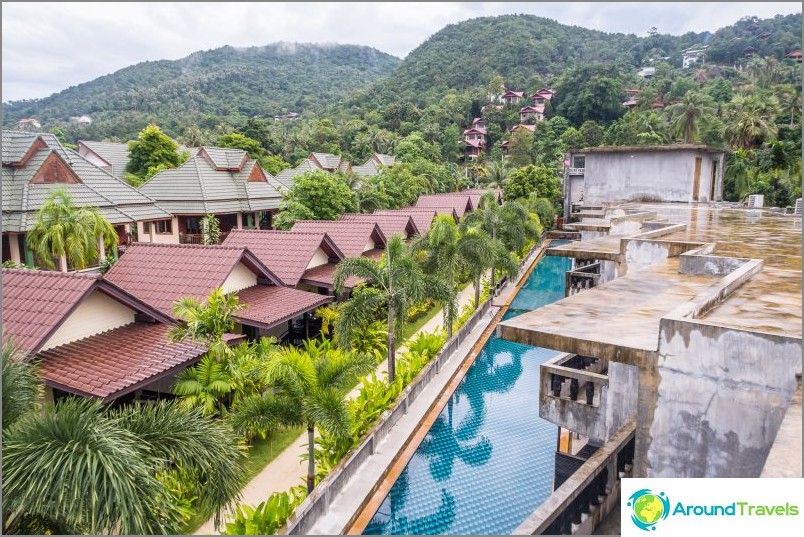 Breakfast was not included. On resheshen I found out that with him the number would cost 200 baht more. Although if you book on the booking site, then for some reason the rooms are 500 baht more expensive at once. Strange pricing. Therefore, it is easier to take breakfast on the spot..
By the way, breakfasts are held in Vagga Bar right on the beach (the hotel overlooks the shore), this type of reggae bar, but this is in the evenings, and in the morning and afternoon, an ordinary Thai cafe.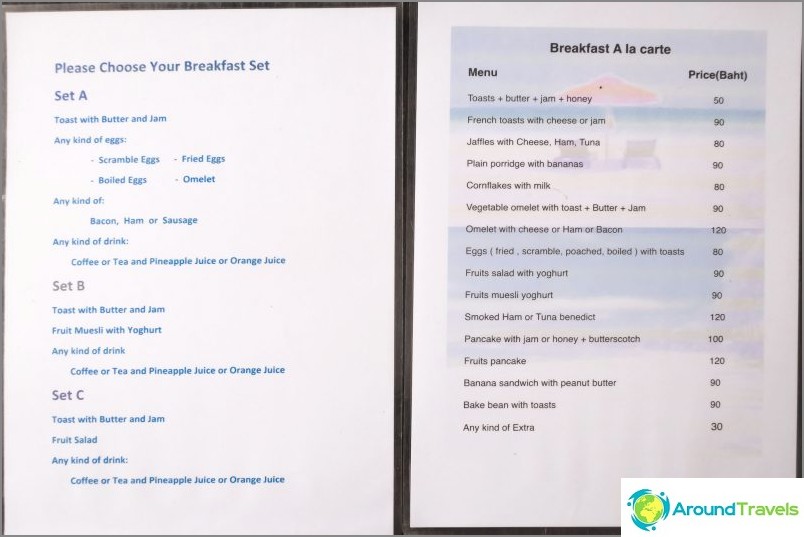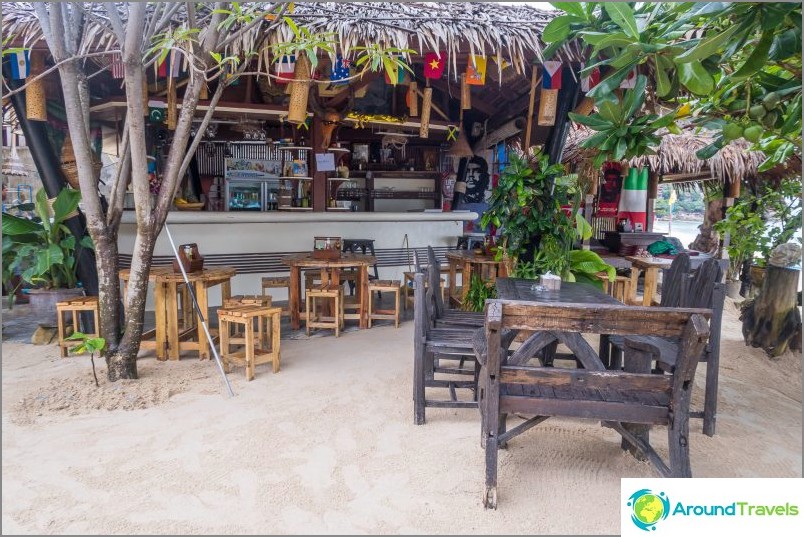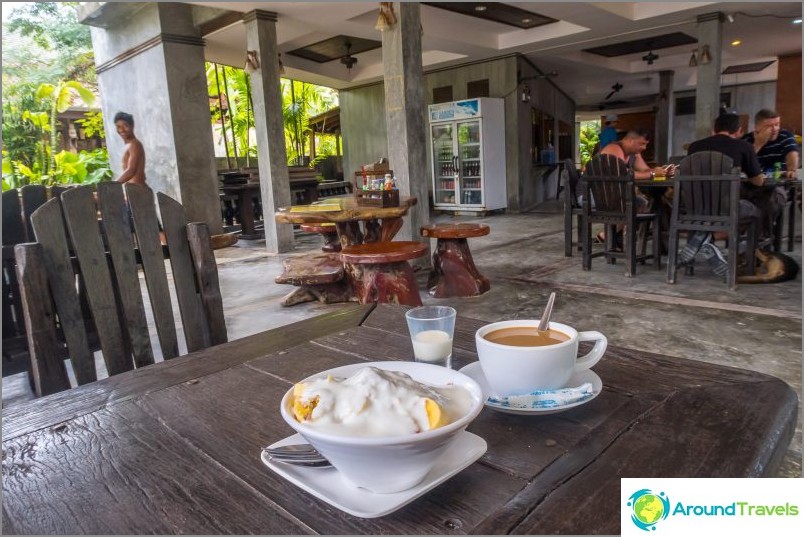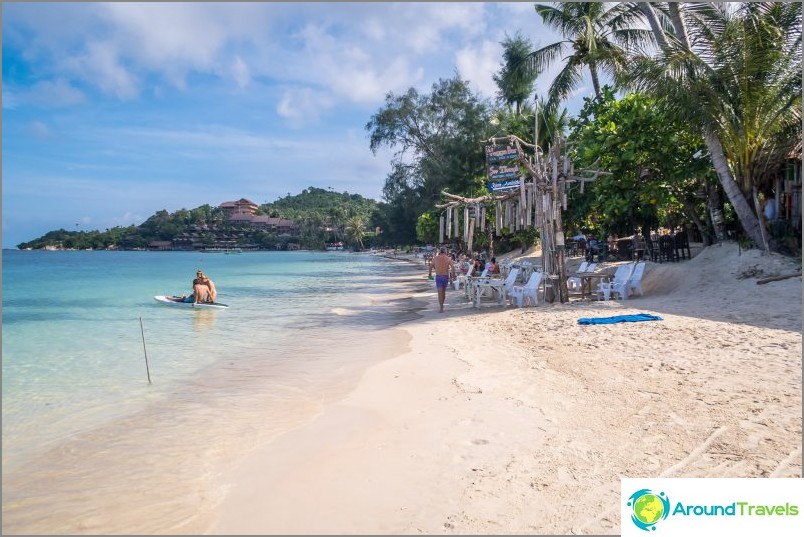 On the map
See Through Hotel
See Through Hotel
A good hotel with a two-story building and a bungalow. Hotel on the first line, near a great beach, long pool But the controversial interior.
More about the hotel.
A good hotel with a two-story building and a bungalow. Hotel on the first line, near a great beach, long pool But a controversial interior. More about the hotel.