Where to wash clothes in Rosa Khutor? This question arose in front of me after a week of active snowboarding on the slopes of Rosa Khutor, when the supply of clothes ran out, and the price of laundry services at the hotel seemed to me not entirely abnormal. Where the backward riders are washed is a mystery, given that few people know about this laundry.
On a tip from local residents, I found the nearest laundromat - a self-service laundry, in which washing machines are operated by automatic machines. Everything turned out to be quite simple, convenient and quite democratic in terms of costs, without queuing and unnecessary hassle.
The content of the article
Self-service laundry
A self-service laundry, that is, a laundromat, is located in a building on the Vremena Goda embankment (Gorki Gorod, Estosadok), in the courtyard. It will not be possible to explain in words, look at the map below this article. I did not find it right away, I had to ask around passers-by, but in the end I found a discreet door with a blue sign «Laundry». Inside there was a room with several washers and two dryers.
On the wall there were 2 dispensers for the sale of washing powder, one of which did not work, and the second, for 40 rubles, dispensed a portion of the powder, each time of a new size. In the corner there was a rack with empty baskets for laundry - this is in case a person did not have time to come to the end of the wash and his things are occupied by a typewriter, which is needed by the next client.
Washers and dryers are divided into two groups, each group of machines has its own control machine, which prompts you to select the machine number, washing mode, then swallows your money and starts the process. Everything is done literally in three or four steps, after which you have free time, which you can spend with a book or phone right in the laundry room or walk to the nearest cafe..
In the courtyard there is a playground for children and a fairly spacious park area for walking.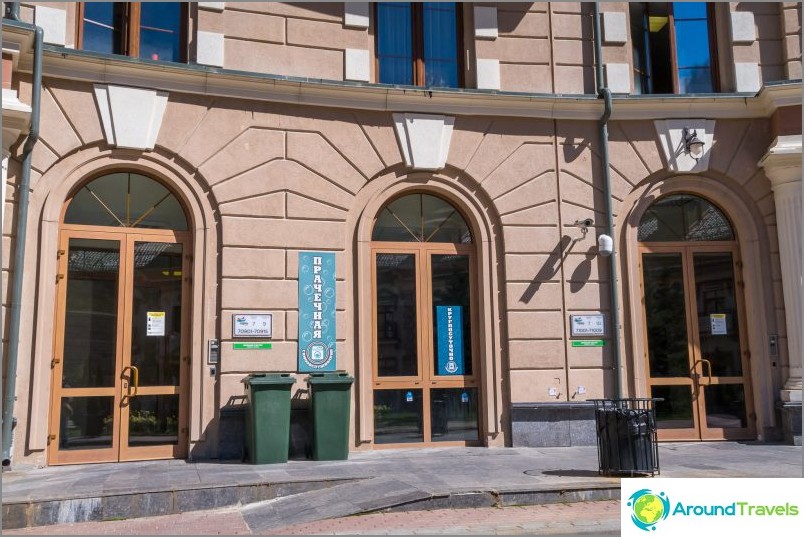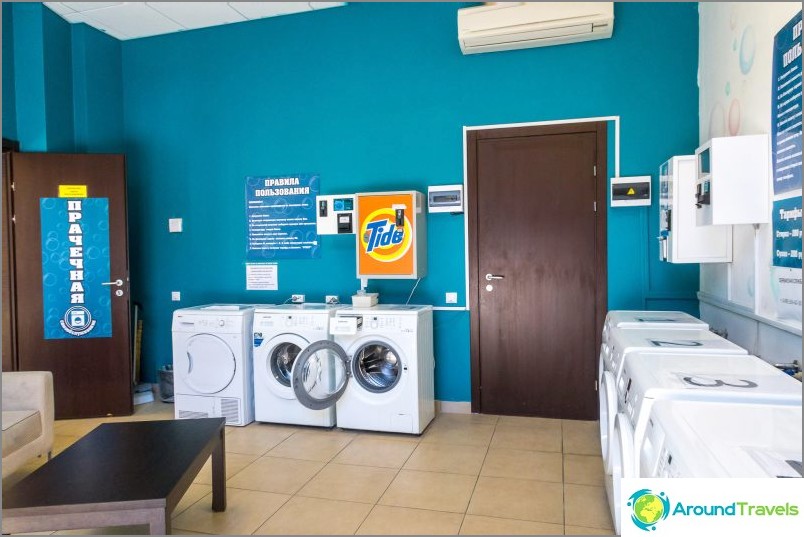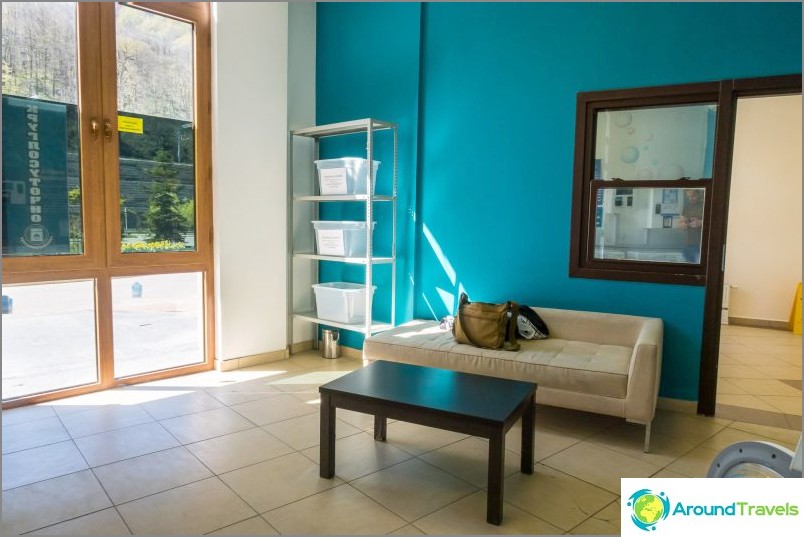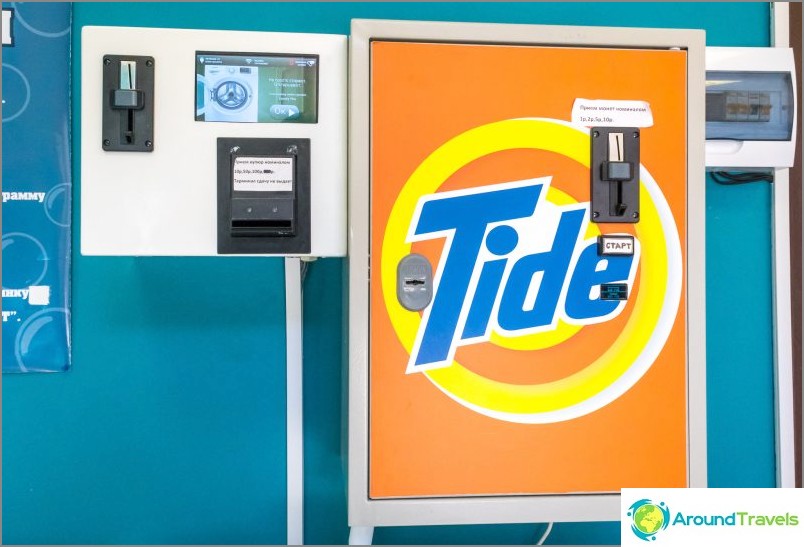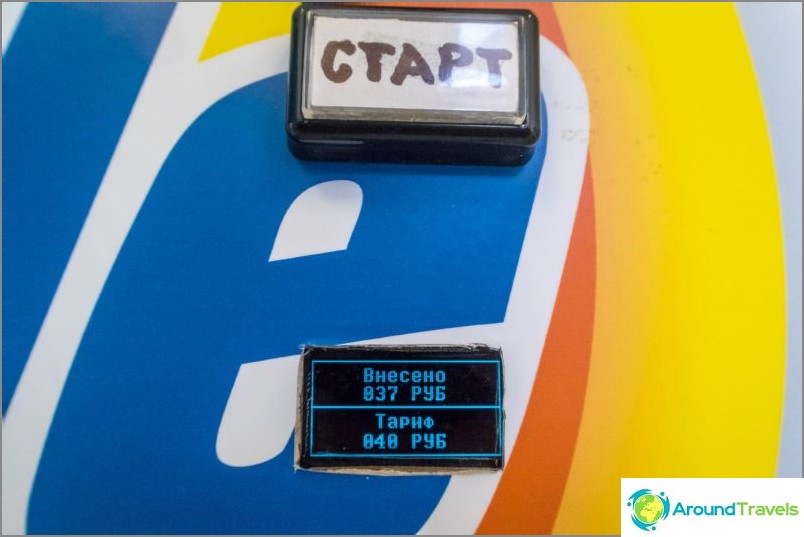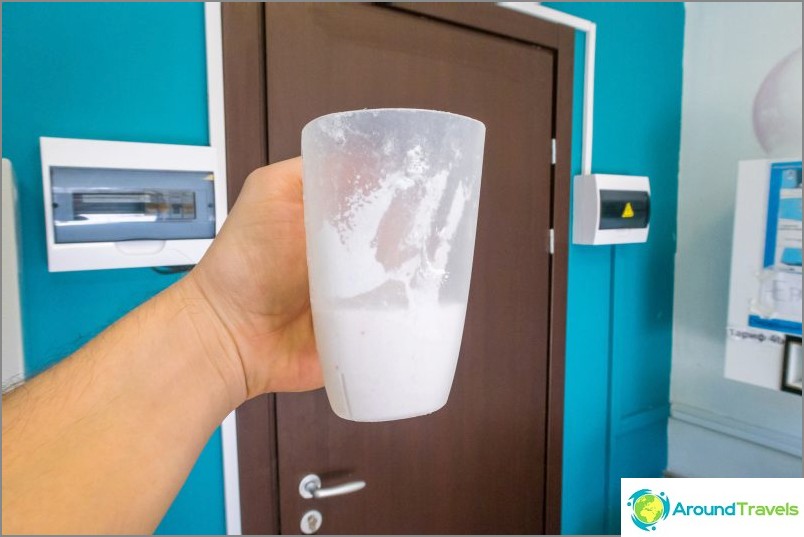 How to wash in the laundromat
The price of one wash is 200 rubles, both banknotes and coins are accepted. The machines do not give out change. Powder dispenser only eats coins.
It is hot inside the room if the air conditioner is not working.
Judging by the smell, in some machines it is high time to wipe the rubber seals near the doors and clean the filters.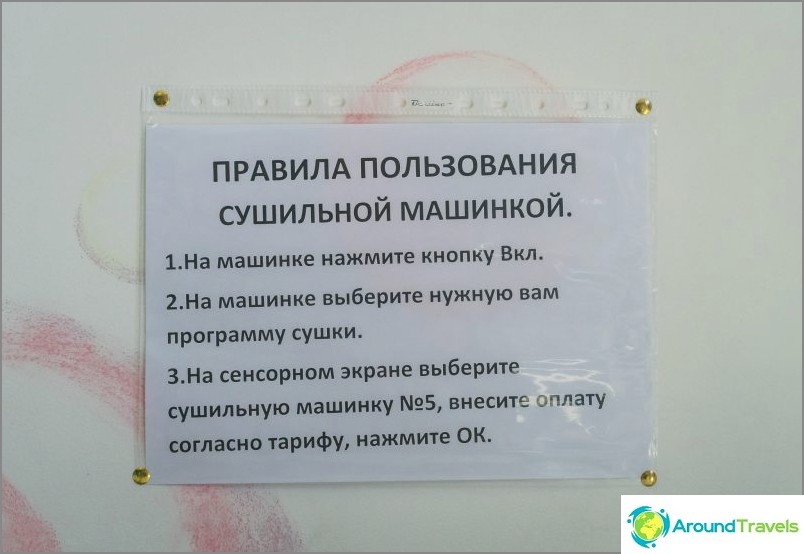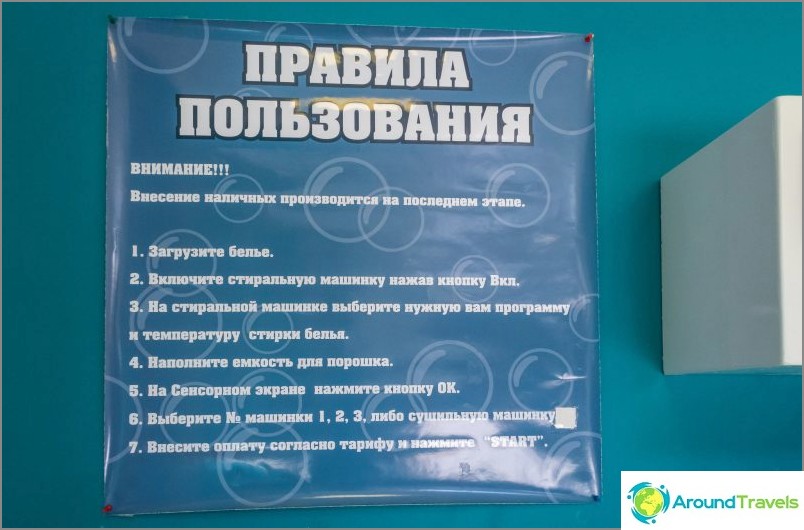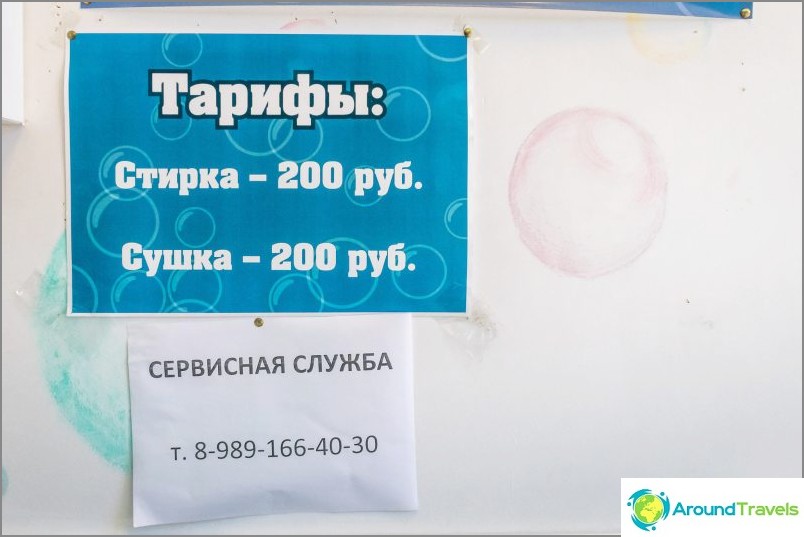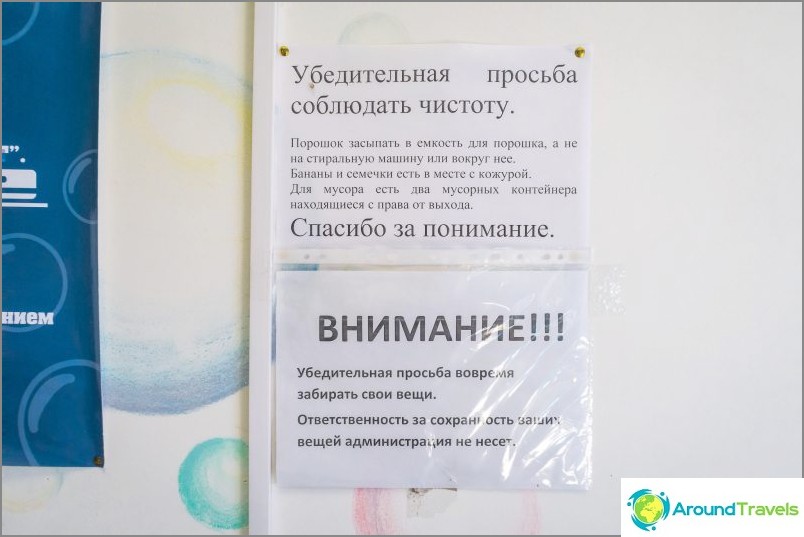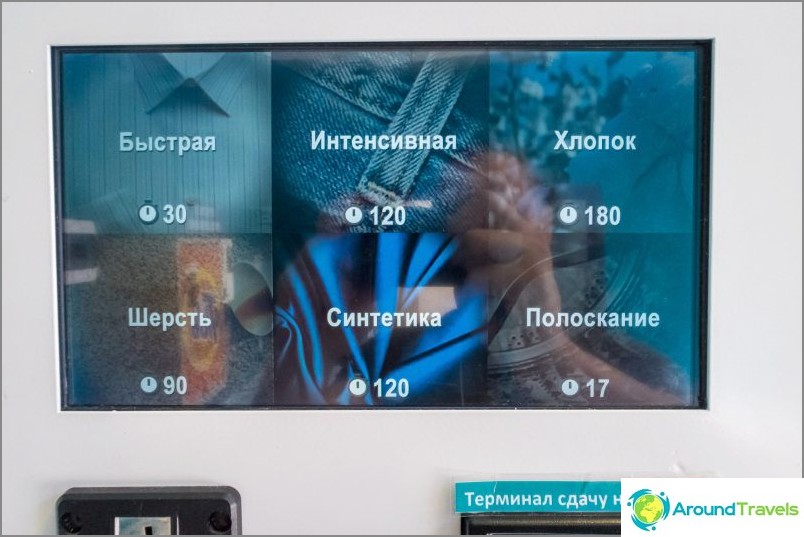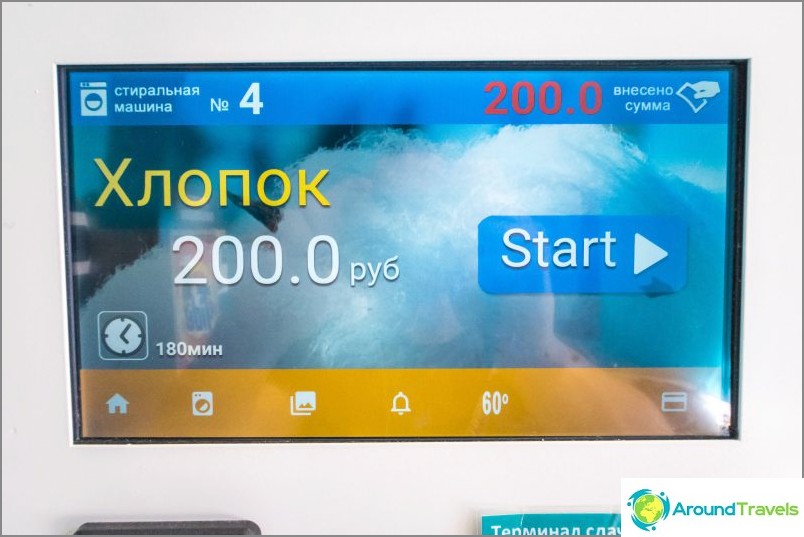 On the map
Laundry (washing machine)
Laundry (washing machine)
Self-service laundry in Gorki Gorod 960m (Estosadok).
More details.
Self-service laundry in Gorki Gorod 960m (Estosadok). More details.