It turned out so strange that we went to make me fall in love with France, and I fell in love purely by chance with Germany. Well, not that I fell in love, of course, but I would definitely like to get there again, for a long time, to look around, see the culture and life, and also understand how the first impression coincides with the second.
We went from Prague to Munich. And immediately after crossing the border with Germany, we felt that something had changed. Autobahns are more autobahn, trees are greener and the sun is more joyful. In fact, of course, everything remained the same, only the roads became free, speed limits disappeared, and the cost of cars around us changed dramatically - solid brand new BMWs and Mercedes. We were even a little shy about our Logan, because the feeling was as if we were rolling on a cart, well, or on a VAZ penny. But the complexes were quickly defeated, and we rushed to the city of Munich, because it was there that a shelter and a new friend from couchsurfing.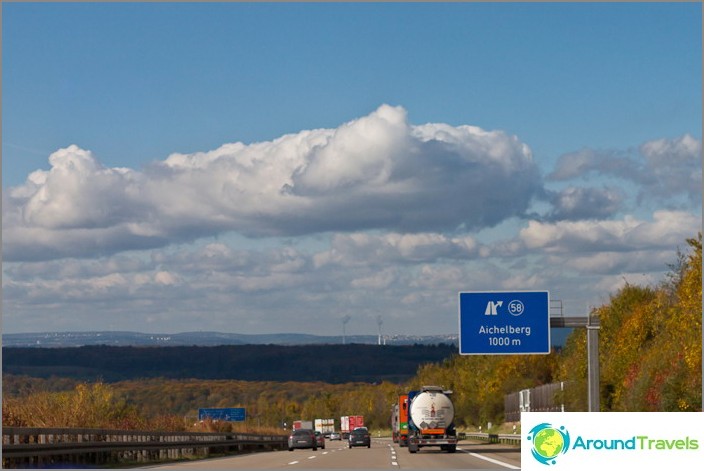 The content of the article
Cyclists, greenery, squares
The first thing we saw in Munich was the imprisonment of the city for cyclists: bike lanes are everywhere, traffic lights for them, parking lots. Directly the city of the future of some kind. A bit of a rave about Munich, but my dream of moving around the city on two wheels in the name of health and the environment could come true here. In Moscow, you want to shoot yourself when you ride a bike, well, so that it is faster, until the drivers run over, or the exhaust gases are not poisoned.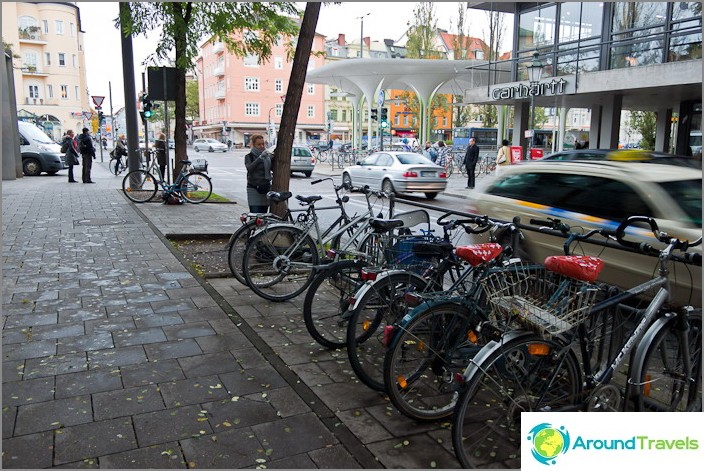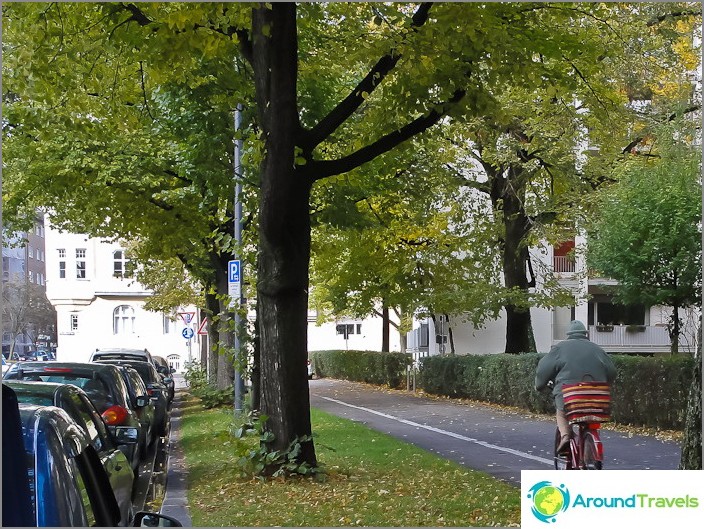 The peculiarity of Germany is that high technology is combined with green areas. This is how I imagine the future, not solid metal, plastic, rolling into asphalt and spaceships.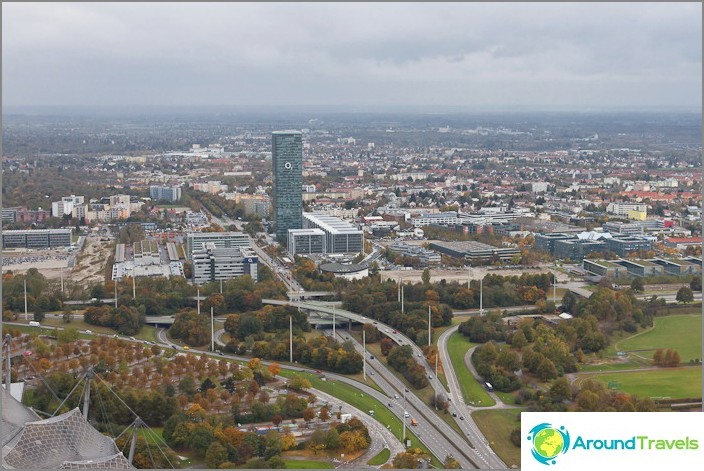 Still, as it seemed to us, in the city of Munich, and possibly in the whole of Germany, everything is somehow correct, pedantic and at the same time exactly square. Everything is in order, fields are in a ruler, buildings with corners, streets are straight.
The second thing we felt was how hard it is to be retarded. It took about 15 minutes to understand how a parking meter works - an apparatus for collecting «donations» for parking. And this is not the last time when we didn't know what to do. Everything has gone far ahead here.
Couchsurfing in Munich
Oli (Oliver), that was the name of the person who provided us with the opportunity to comfortably spend the night, turned out to be an interesting person, traveling a lot, as well as creative. We are fans of the design findings that he used in his apartment. Most of all we liked the homemade chandeliers - light bulbs covered with colorful photographs.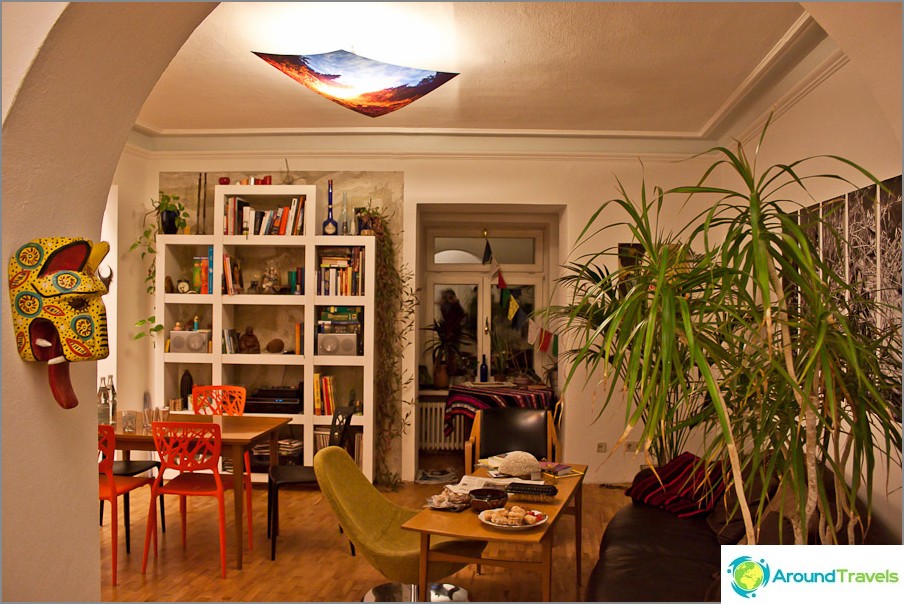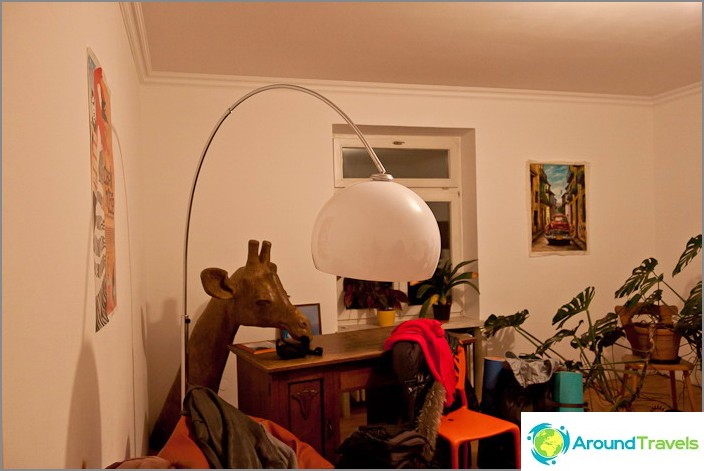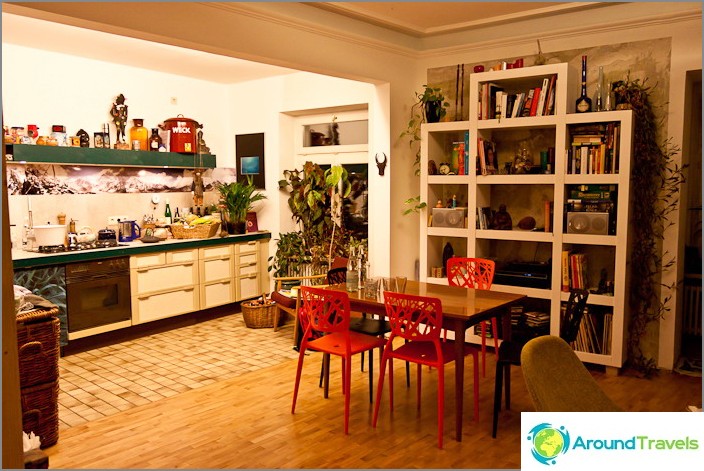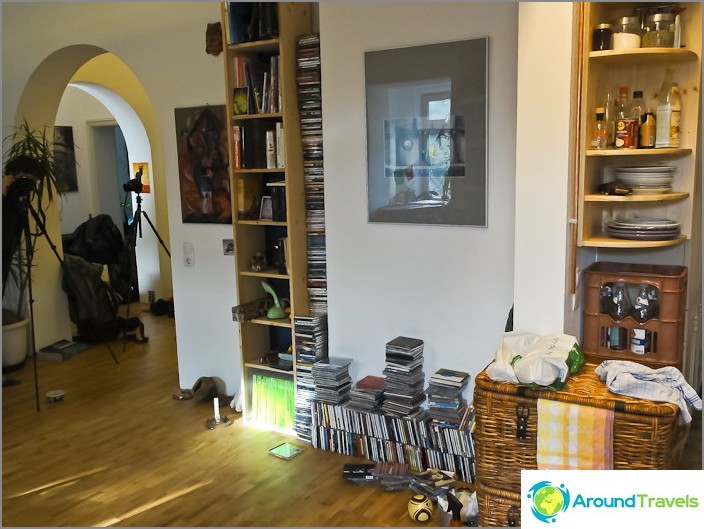 Oli, however, according to him, is not a typical German. But as practice has shown, during our entire independent travel across Europe, we supposedly all the time met with non-typical representatives of our nations. However, everything in the world is relative, and just such acquaintances can dispel myths about countries..
For two evenings in a row we had conversations about life, politics, what is right and what is not. And here's what I can say - it was necessary to learn English. I was so sorry that I understood only 50% of the entire conversation, and our girls, that they knew the language well, carried away by an interesting conversation, constantly forgot to translate for me.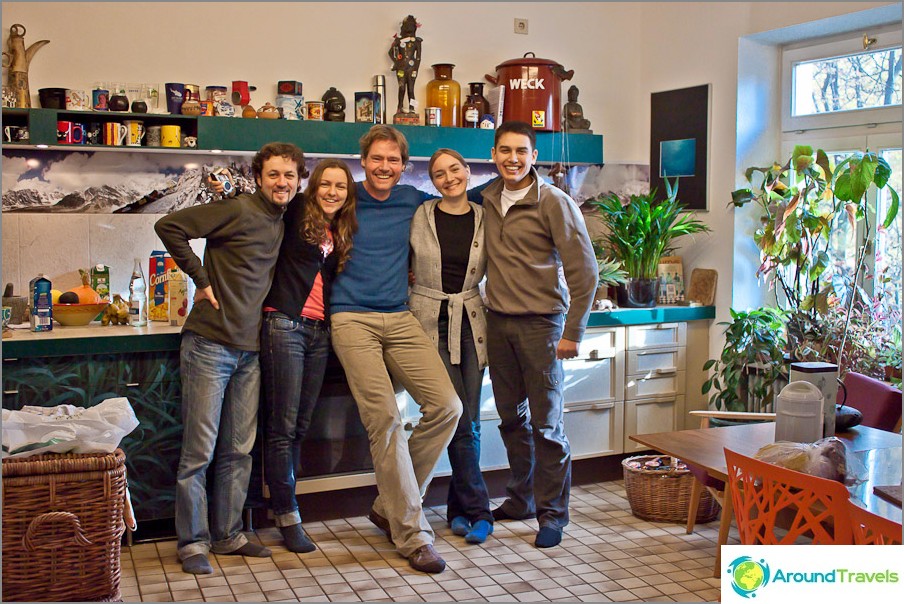 Munich at night
On the first evening we managed to go only to the university. Not even in the evening, but in the night, arrived late. Why go there? Yes, it was just interesting to see. It turns out that in Germany these establishments are public, open around the clock and do not need a pass there. Anyone can come here, both for inspection and in order to listen to lectures.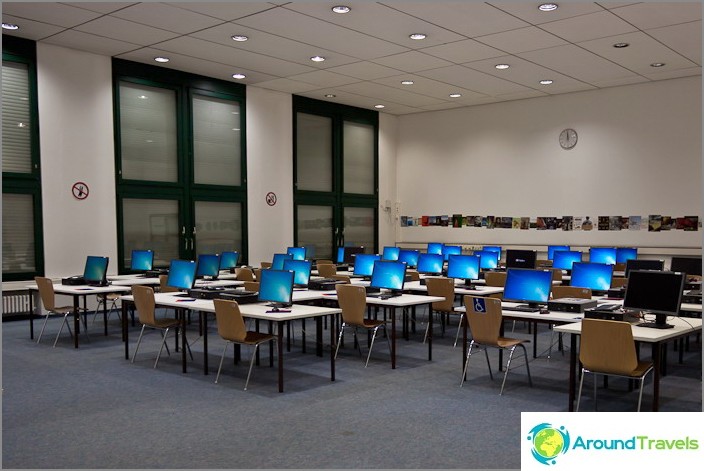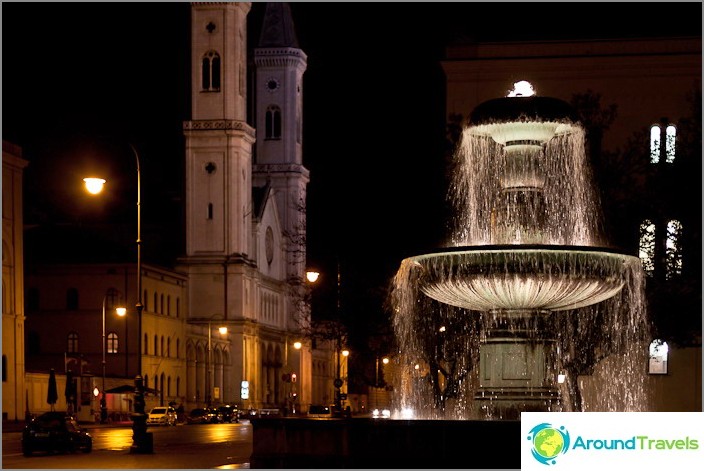 Returning home, we noticed that road works are carried out here at night, and not during the day during rush hour, creating traffic jams. And how did they come up with this ?! And, can you imagine, it turns out that there are machines to remove asphalt. It's too fast! But what about the Tajiks with jackhammers? But how to create jobs, and money for kickbacks? Germans don't think about people at all. These are the features of the German economy.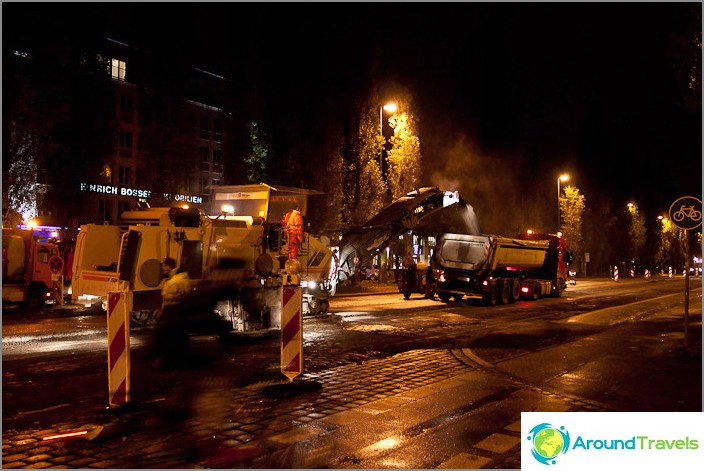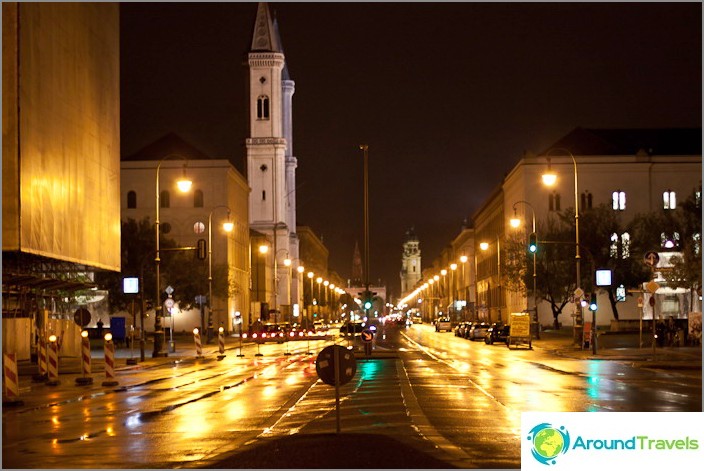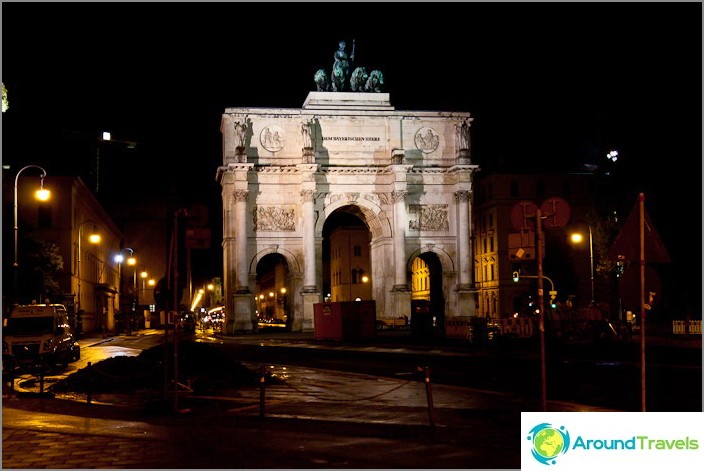 Where to stay in Munich
In case couchsurfing doesn't work out, or something doesn't work out with it, I had hotel options available. Munich is a rather expensive city, so you need to know hotels in advance (or better, book them right away), you can hardly find anything on the spot. Here are two good hotels to stay, I recommend - Hotel Senator Munchen and Pension Margit. Reviews are good, the location is good, the metro is nearby.
P.S. Eh, great city, I want to go there at least one more time.