The Czech Republic is a bit of a peculiar country. Of course, we did not have the happiness of staying in it longer, and drawing some conclusions based on the days spent in it (a day in Prague) is very bold, but I will try.
Because the Poland, from which we entered the Czech Republic, closer to the border it began to change greatly, we did not notice the transition between the countries at all. We even argued while driving, are we still in Poland or are we already in the Czech Republic? Our doubts were dispelled when a pointer to Prague began to flicker.
The content of the article
Where to stay in Prague
It is better to book hotels in Prague in advance, so I will recommend you Hotel Mars or Pension U Lilie, slightly different in price but both are good. Moreover, the first one is quite cheap and not in the center, and the second, on the contrary, is in the center next to the embankment, but more expensive. To whom, what is more important. This time we decided to spend the night in a hostel, the four of us made it even cheaper.
Road tax
Entering the Czech Republic means that you urgently need to rush to the first gas station you come across and look for a subscription for a mandatory payment there. «road tax», which gives you the right to freely use their excellent roads without paying for them, as in other European countries, every N-th number of kilometers. Such a voluntary-compulsory contribution costs 250 kroons (about 315 rubles). We decided not to risk and not check, but what would happen if we didn't buy one, although we were in the Czech Republic for a little more than a day, therefore, as pious citizens, we paid for a subscription for 10 days (this is, unfortunately, the minimum) and proudly glued it to the glass a must-have sticker proving our law abidingness. By the way, there is no information about payment along the way, and if a person has not read about it on the Internet, then how he will find out about it is not clear ...
Prague
Our main and only goal this time in the Czech Republic was its capital itself, therefore, with the help of our at that time still faithful friend to us, GPS'a we went there and turned our wheels.
Roads in the Czech Republic, although they are considered autobahns and have expanded up to two lanes, are still slightly worse quality than in Poland, and less neat or something. But whole fields of solar panels began to meet, which could not but please the eye..
The suburbs of the Czech Republic are not to say that they are very different from the Polish ones. The same well-kept houses, lovely courtyards, neat, tidy. Tiled roofs began to come across more often.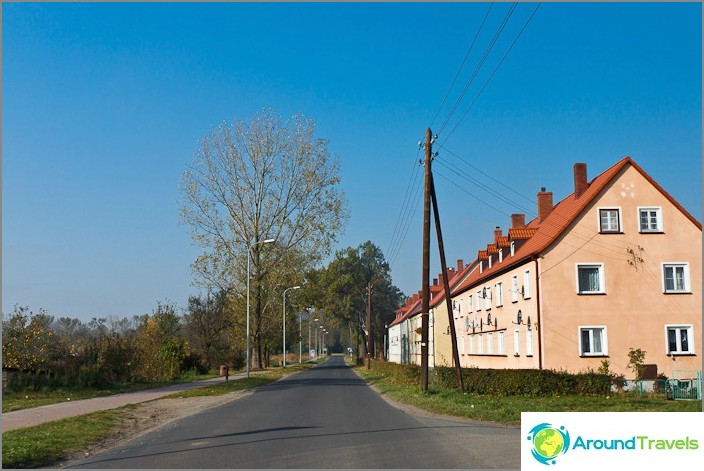 The presence of a car and the treacherous loss of the GPS signal make it easy to get lost in an unfamiliar city, which provides a wonderful opportunity to get to know more non-tourist areas, which we did in Prague. We circled around the almost Moscow courtyards, rode along the almost Piterskaya embankment. The facades of the buildings are like in the center of our two capitals, only the coloring is more fun, and very often there are some squiggles, finteflyushki, turrets on the roofs. In general, while walking through old Prague, we noticed how much attention is paid here (or rather, rather, was paid) to small details. If this is a gate, they are necessarily carved, if the lattice, then very openwork, if a lantern, then with the figure of a lion. And paved pavements lined with small (5 cm in diameter) paving stones. Such small decorations give Prague an incomparable sweet grace..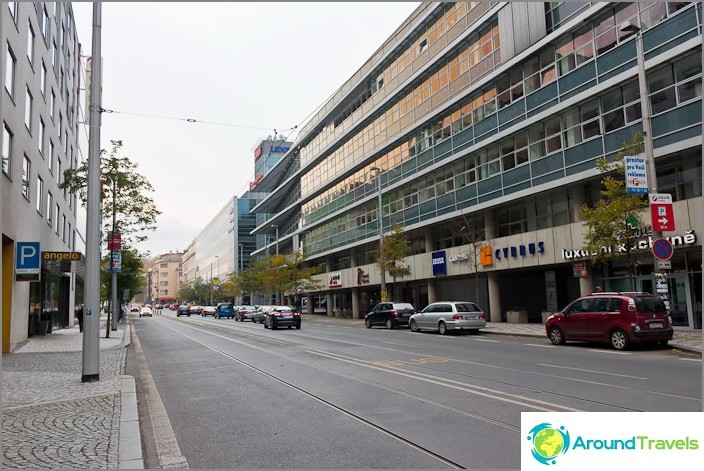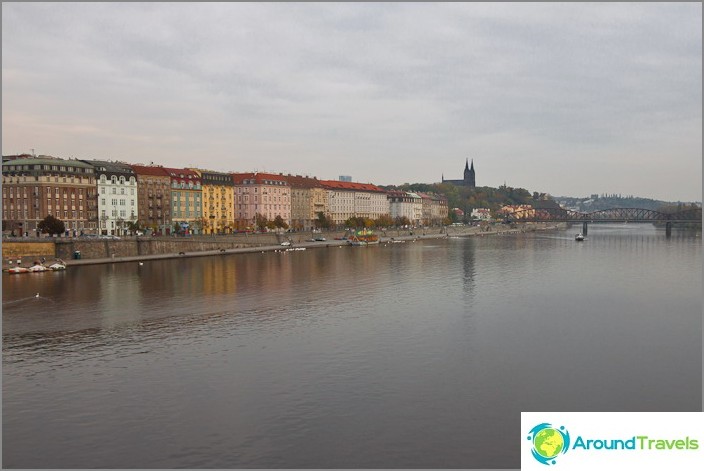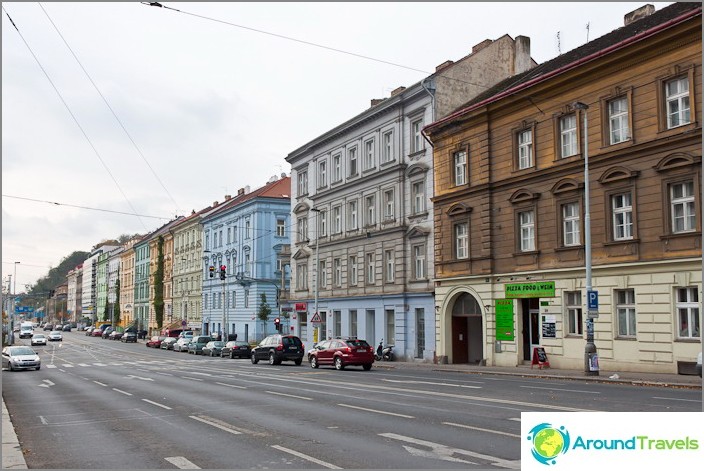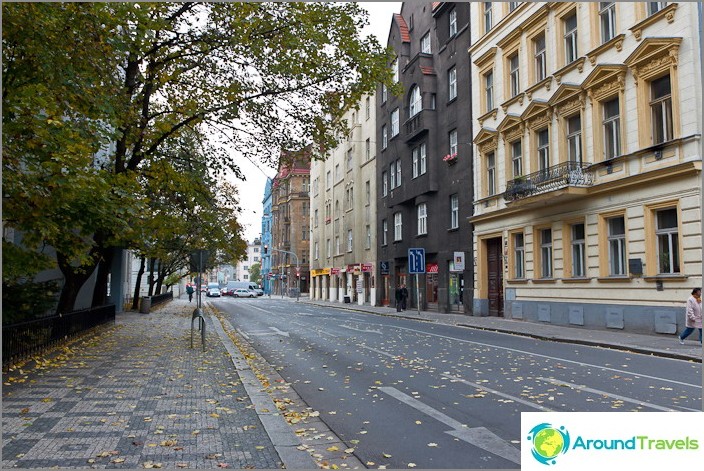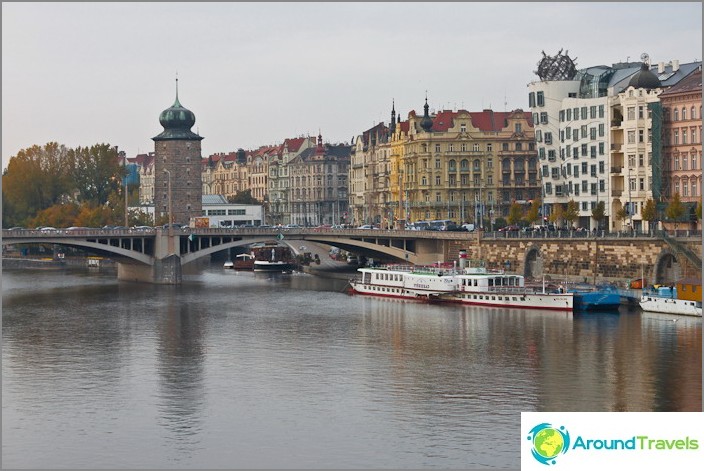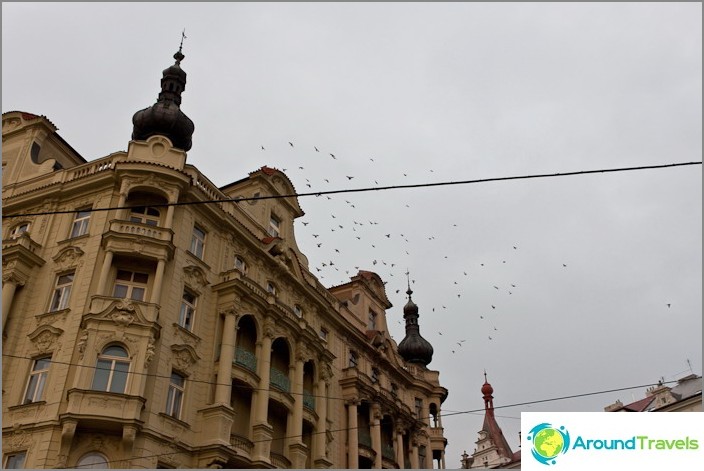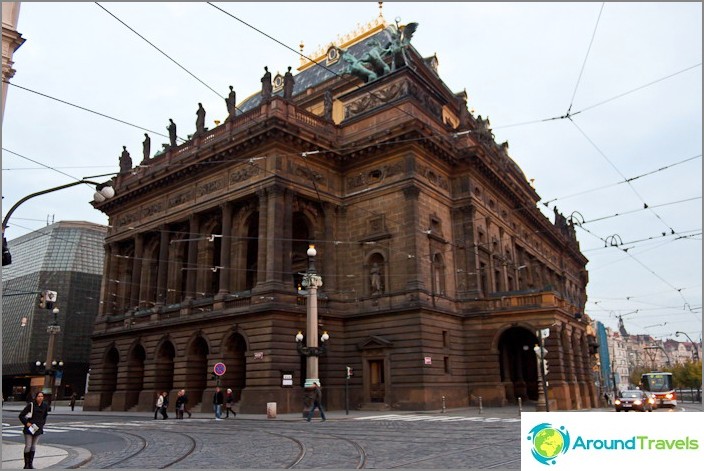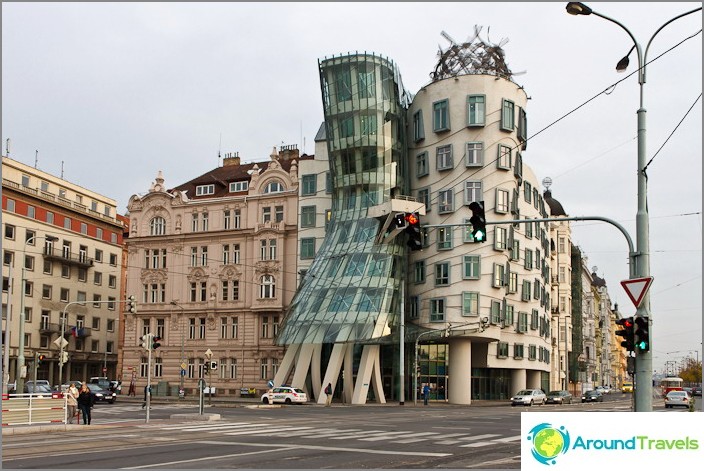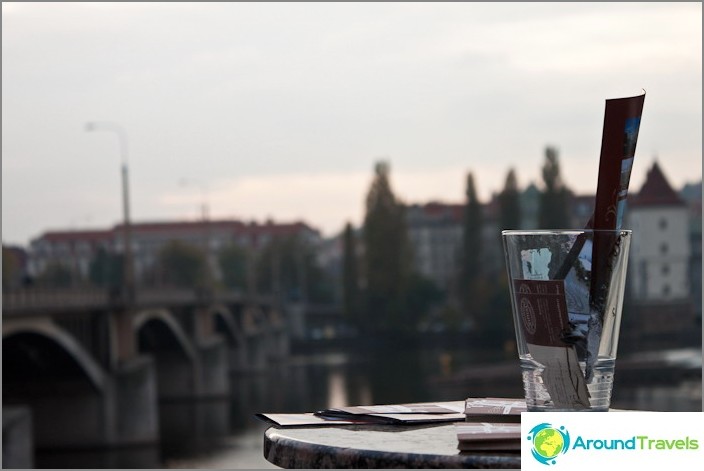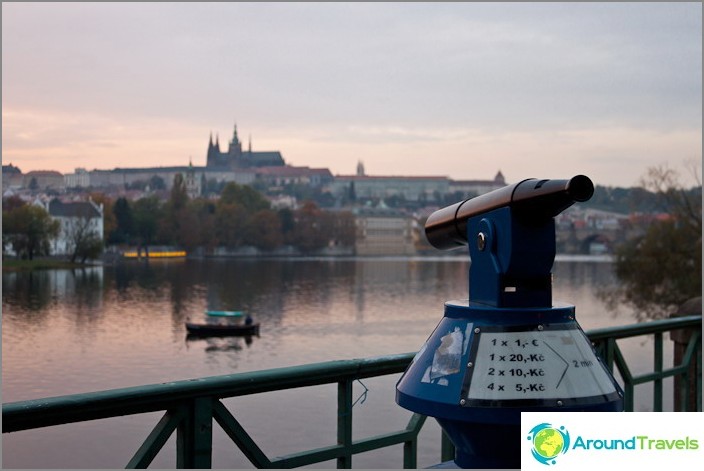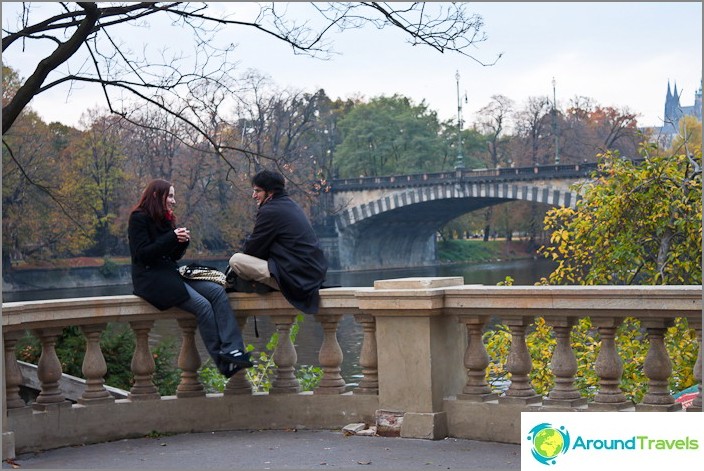 And it was also funny sometimes to meet our trams on the streets. True, they are newer and more well-groomed, like everyone else, in general. We were impressed by the unusually clean air in the center of Prague and pleasantly pleased with the bike paths.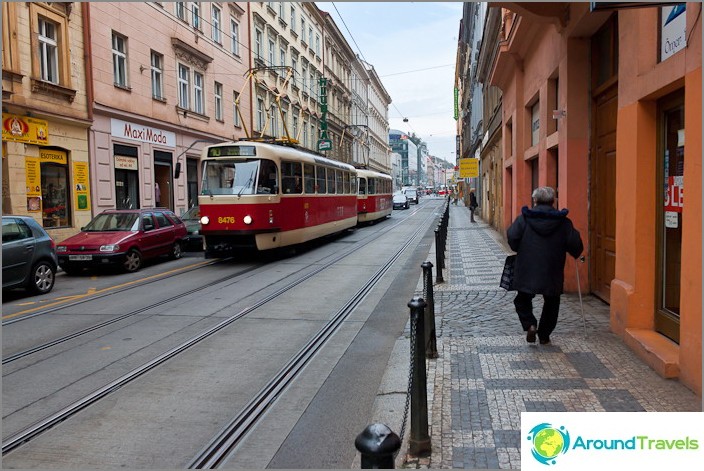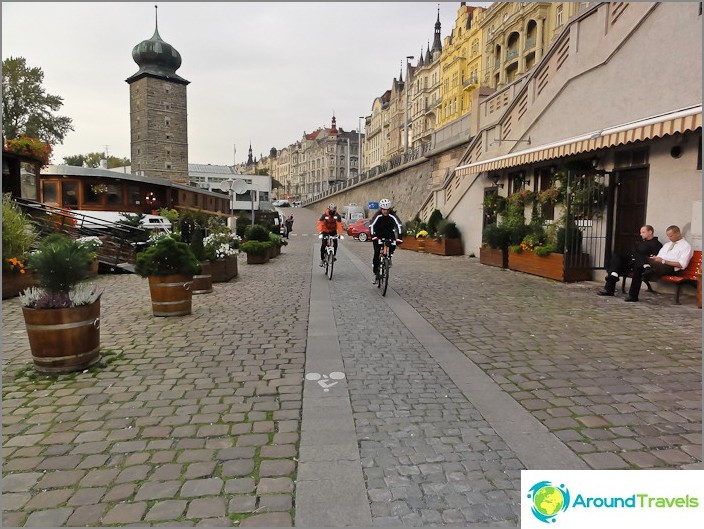 Swans swim in the Vltava River, and for some reason it is believed that they got there on their own, and not specially brought, because on the way we have repeatedly observed lakes in which wild swans swim, fields on which wild deer graze quite calmly.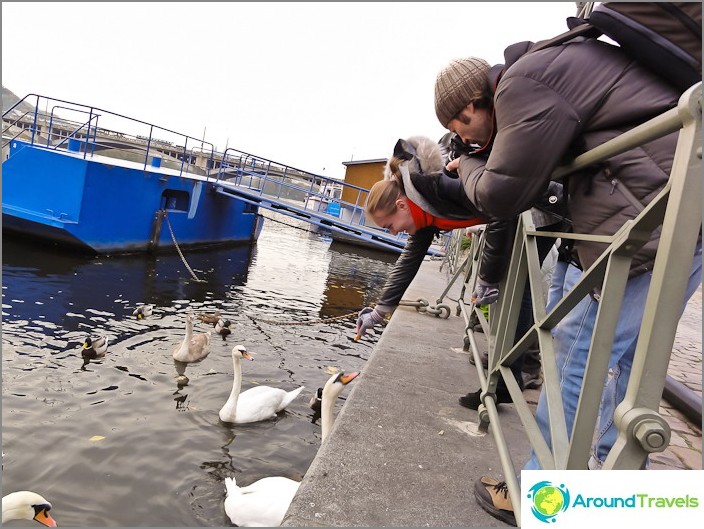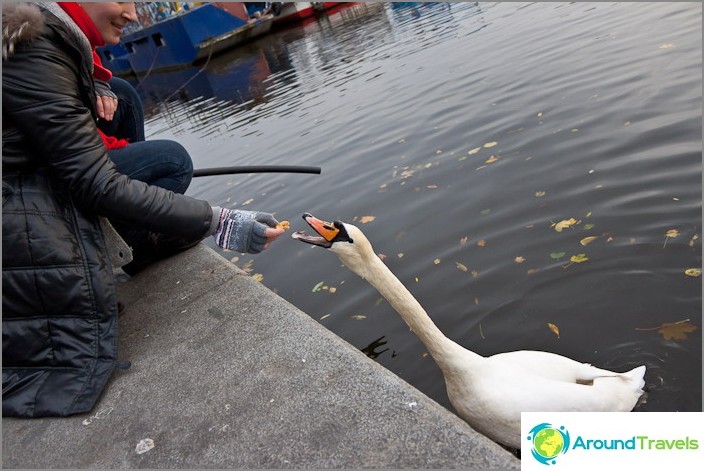 I know that if I don't write about it myself, it will definitely appear in the comments, so I will make a reservation that in the Vltava River in Prague, along with swans, a child car seat was noticed. History, however, is silent on how it got there.
And how nice it is to go to a clean public toilet in the city center and talk in English with the worker sitting there. A trifle, but how convenient!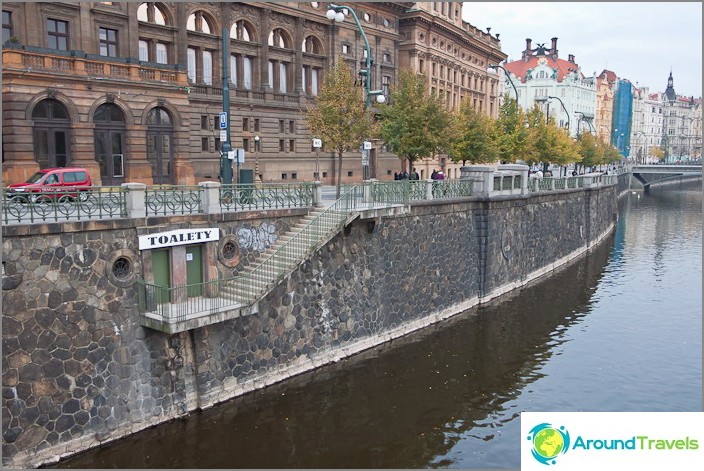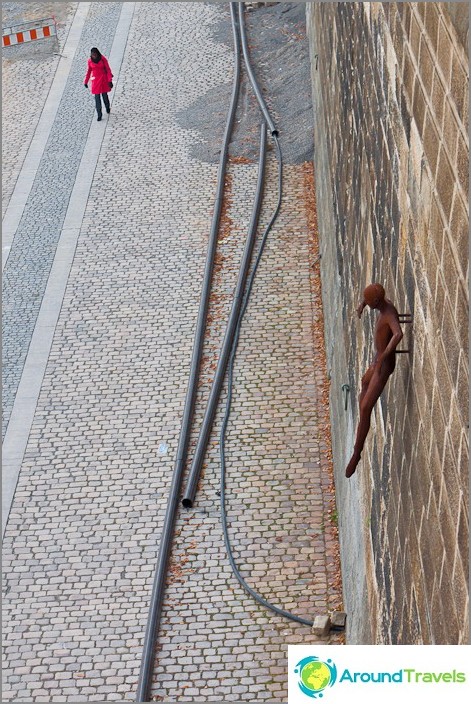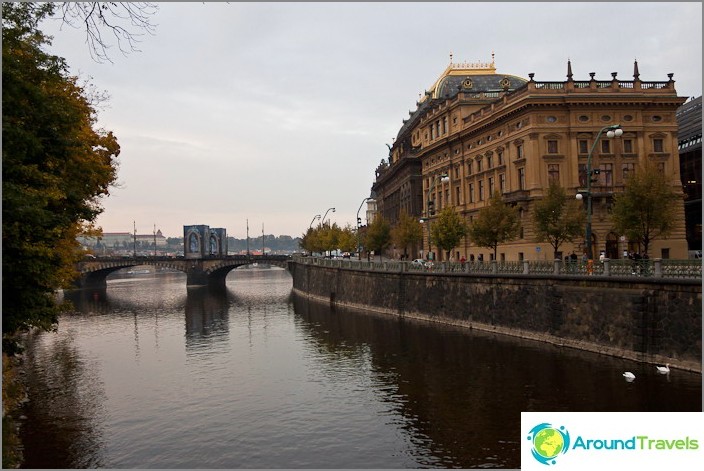 In Prague «A shame» («Pozor») on every corner almost! Every car exit is «a shame», every sharp turn - too «a shame», everywhere, in general, where attention is needed. In terms of language, there was still «echo of Poland» - in some places we were more readily answered in Russian than in English.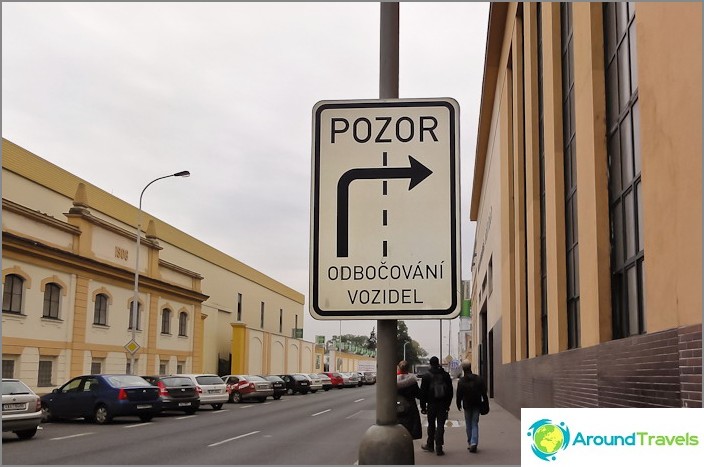 As far as my modest knowledge of history allows me to judge, the Czech Republic has never been part of the USSR (unless it belonged to the socialist camp). And it is not entirely clear why, then, throughout the city, along with traditional locals, one can also find clean «russians» and «soviet», souvenirs in the form of nesting dolls, earflaps, hammer and sickle and similar symbols? And yours and ours, it turns out.
By the way, there are a lot of ours here! It is enough just to stop somewhere in old Prague and listen - not even a couple of minutes will pass before you hear Russian speech!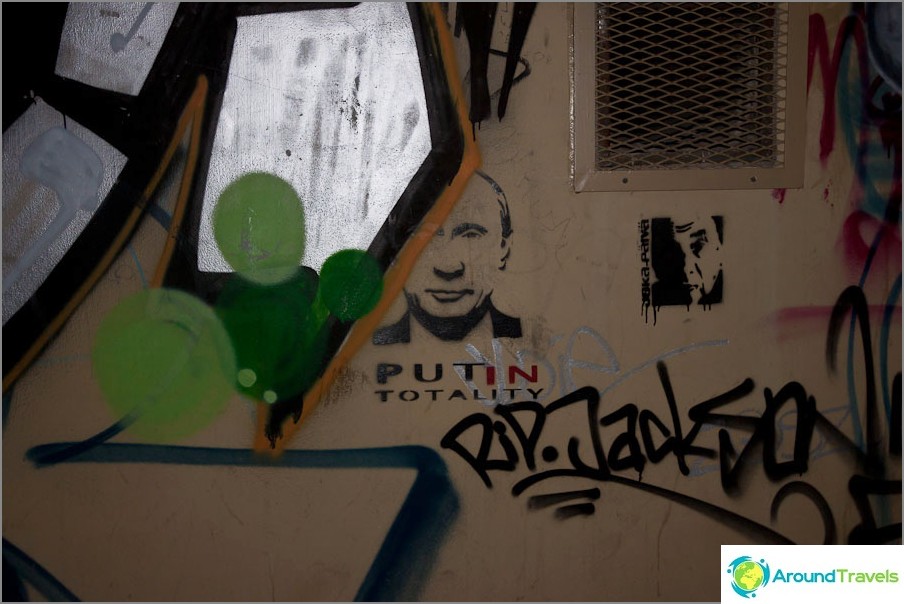 Parking in Prague
The disease of any large city is a problem with parking spaces in the center, while motorists do not encroach on the holy territory of a pedestrian (sidewalk) and do not put cars on it, as we do. In our hostel, they scared us that if we leave a car with foreign numbers on the street for the night, they will definitely climb into it and clean it, and if we don't leave anything of value in the car, then anyway, in the morning we will find it with a broken lock or broken glass. I didn't want to risk it, so we found an inexpensive and at least guarded parking lot.
Hostel in Prague
I was pleasantly pleased with the cost of hostels in Prague. At first we thought to spend the night in the hotel, but passed by the hostel and decided to stop by and have a look. As a result, we got a very cheap (10 euros per person) room, but very cozy and cute. In the morning you can even make breakfast in one of the two kitchens, in the lobby there is free Internet, albeit on very slow computers. Actually, this is an old converted residential building. There are two apartments on the floor, each with three rooms and two showers with toilets. Plus, he was right next to the embankment.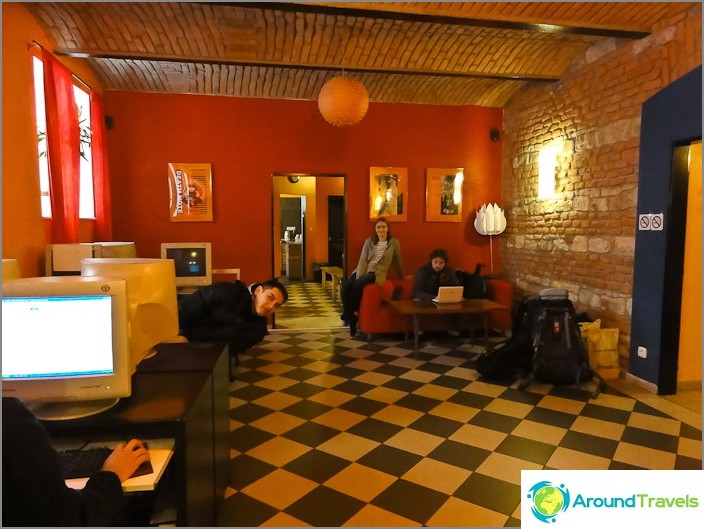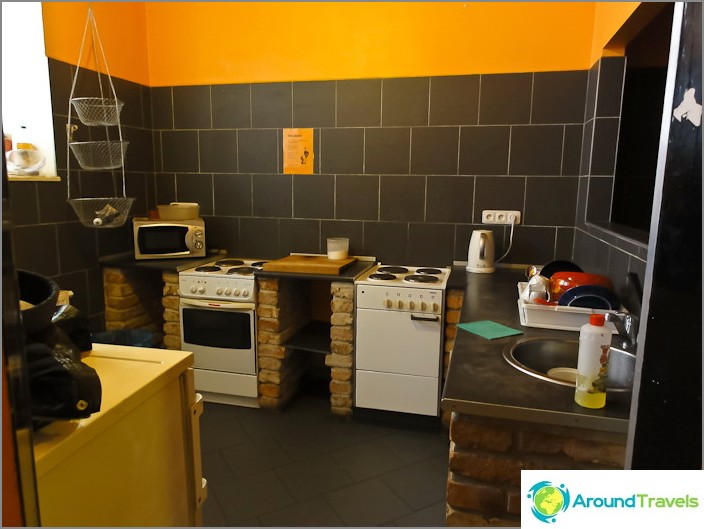 Night Prague
Old Prague at night deserves special attention and a separate article, perhaps. All the beautiful carved buildings are masterfully illuminated, and as a result of the mixture of fabulous architecture and different saturation of light, an extraordinary spectacle is obtained, which can be admired forever!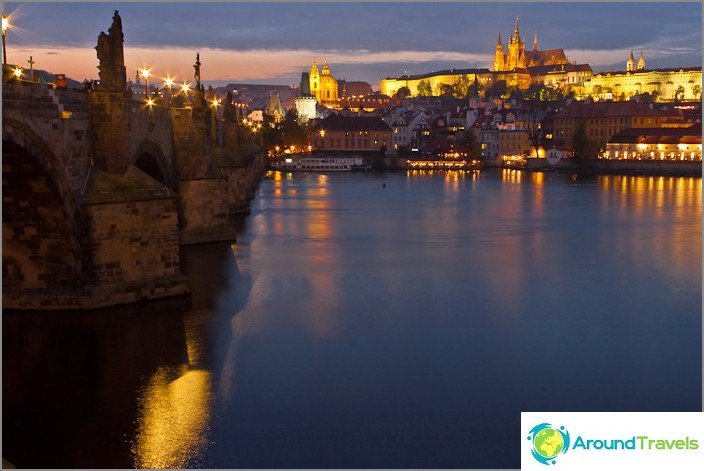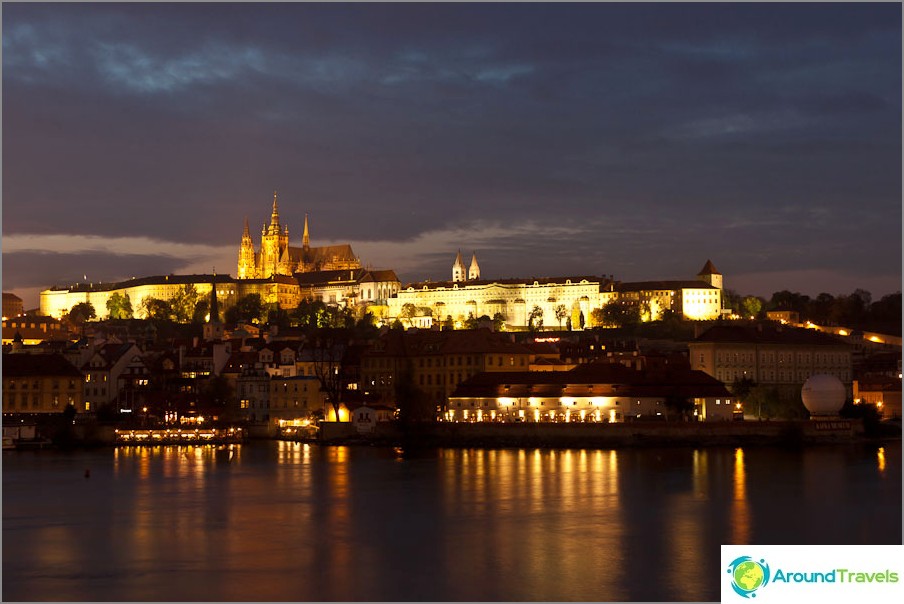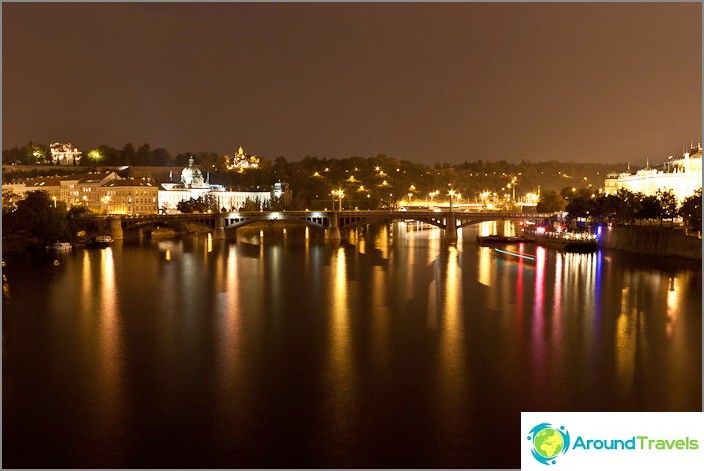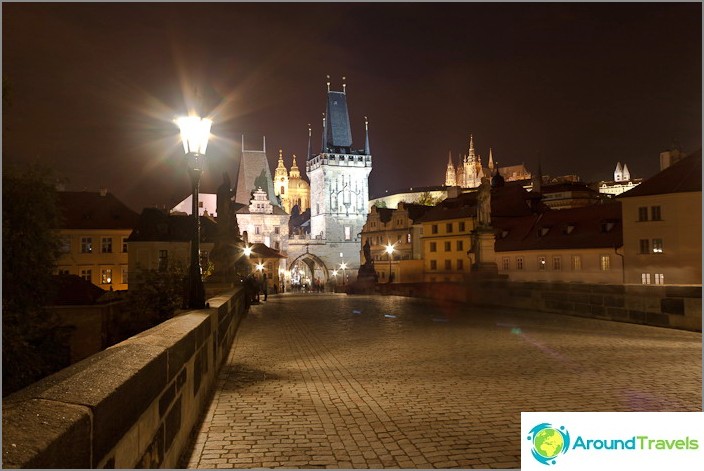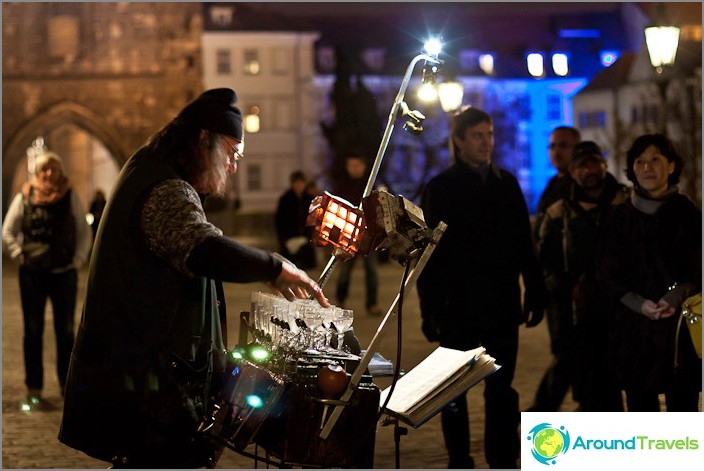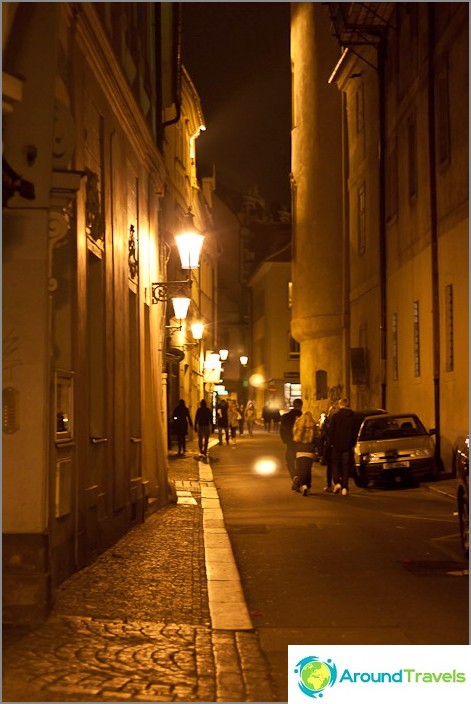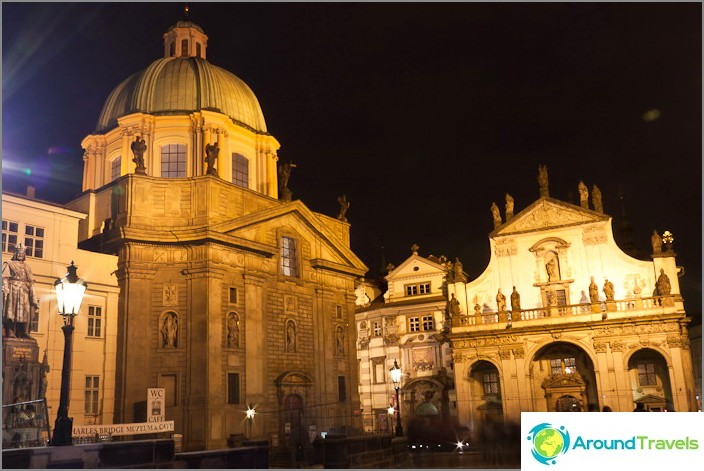 But we only had one day planned in Prague, so the next morning we moved back to our independent travel across Europe.