Finally we have moved after a long search for an apartment! The fact that we went around a lot of apartments in Chiang Mai, there is at least one plus - we wrote posts Overview of apartments in Chiang Mai with an overview of about 30 places and Tips for Renting Apartments in Thailand. If you need a home, I have instructions: How to book a house in Thailand - 5 ways.
And accommodation for a short period can be searched through a search engine for hotels and guesthouses, where there are thousands of hotels, there are reviews on them, and it is possible to book in advance while looking for an apartment. We also have our own overview of guesthouses in Chiang Mai.
In fact, for those who come for the first time, it makes sense to walk around like this and form an opinion about housing in Thailand. And it is also desirable to live here for a month, there for a month. Then I also change the city, live in the north, live in the south by the sea. And then, the next time you can immediately understand what you exactly want, and how much you are ready to pay for it, and immediately go to a specific city and a specific place.
We ourselves slowly come to the conclusion that it is better to shoot our house in thailand, than an apartment. Let it be further from the city, but in silence and relaxation, which is more suitable for work and leisure. Yes, at the same time, there are costs for the bike, but they are not very large. True, you still need to learn how to ride it, but this is fixable.
The content of the article
The cost of living in Thailand at Pornpen Place
(rate 1 baht = 1.05 rubles for December 2010)
Two-room apartments:
6,500 baht / month (if you shoot for 6 months or more, the price will be 6,000 baht / month). Linen included.
There is also a very large apartment for 12,000 baht, they say everything is gorgeous, but we could not see.
Deposit - month of rent.
Electricity - 7 baht / unit.
Water - 150 baht / month per person.
Internet Wifi - 150 baht / month, speed 8 mb.
Cable TV - 150 baht.
Internet
The Internet is on Wifi, the reception is good. The connection is not secure, connect all and sundry. I don't know if there are any, but so far everything seems to suit the speed. The test speed is about 8 / 0.5 mb, sometimes less, sometimes more. It is divided into only 10 rooms. There are no blocked sites, the torrent is working. Hooray!
By the way, maybe someone will come in handy. If your ports or sites are blocked, then you can read on the Internet about the Tor anonymizing system and about the client for these cases Vidalia, which works as a proxy for your browsers and a torrent client.
Our apartments in Chiang Mai
Now we have as many as 2 rooms - a living room and a bedroom, as well as a small kitchenette with a sink, but without a stove. There is much more space compared to our first apartment.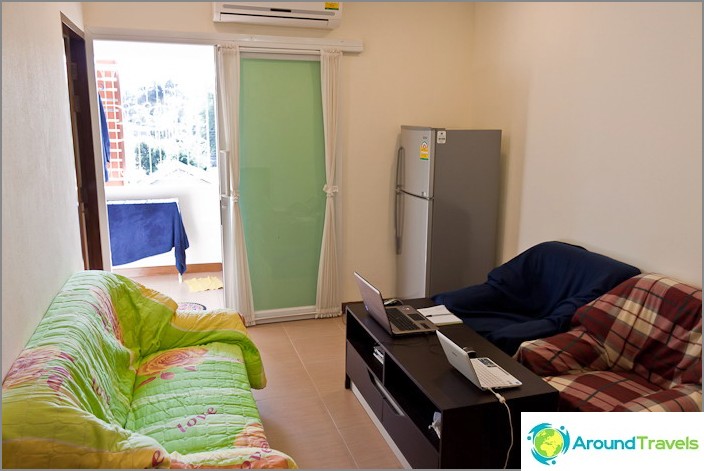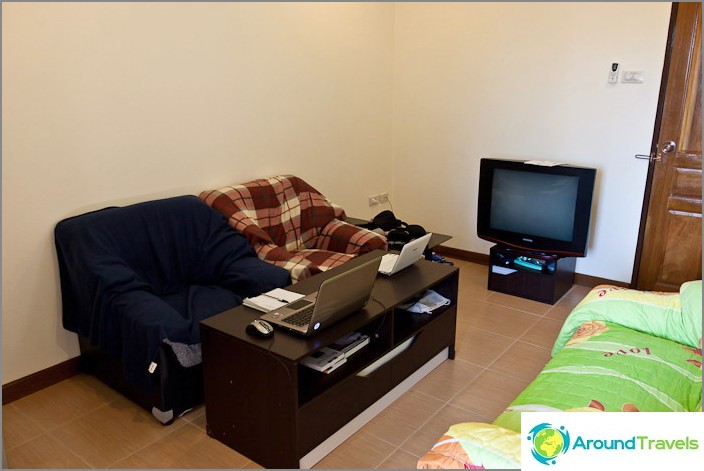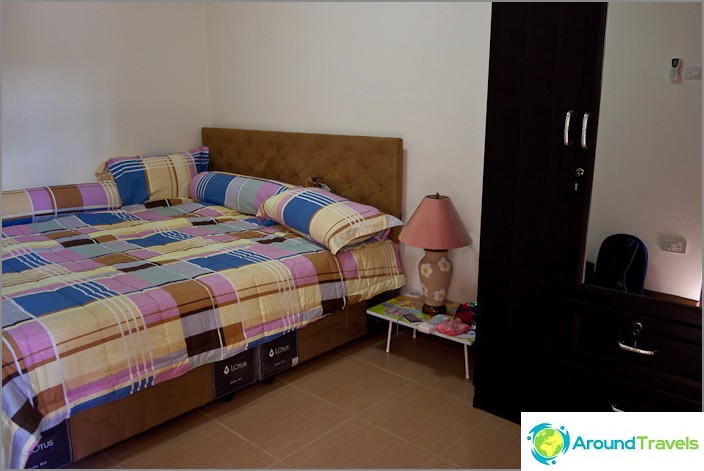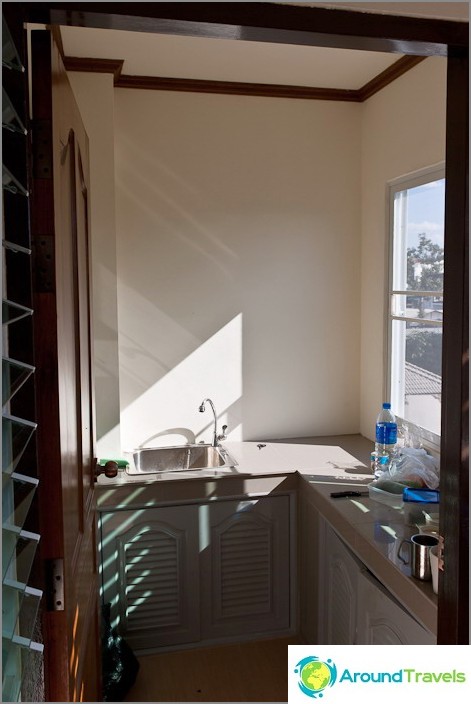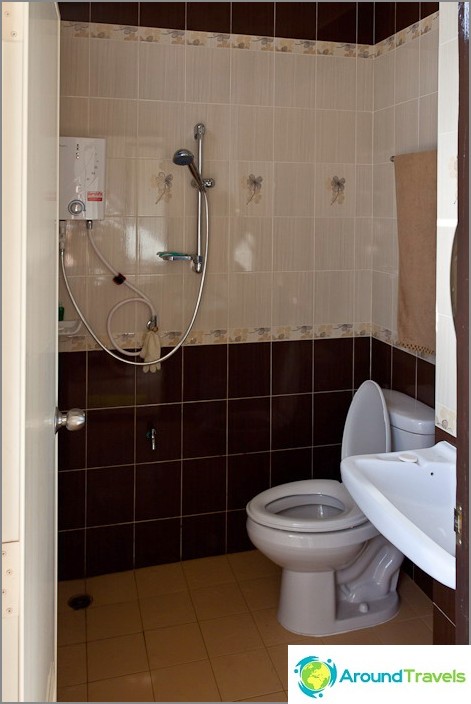 At the same time, however, we lost the view of Mount Doi Suthep along with a small, but full-fledged balcony. And also changed the musical accompaniment - the cafe changed under the window. How Thai people love live music! Now, for example, they play smoke on the water, they play well, of course, but I hope they will finish by nightfall.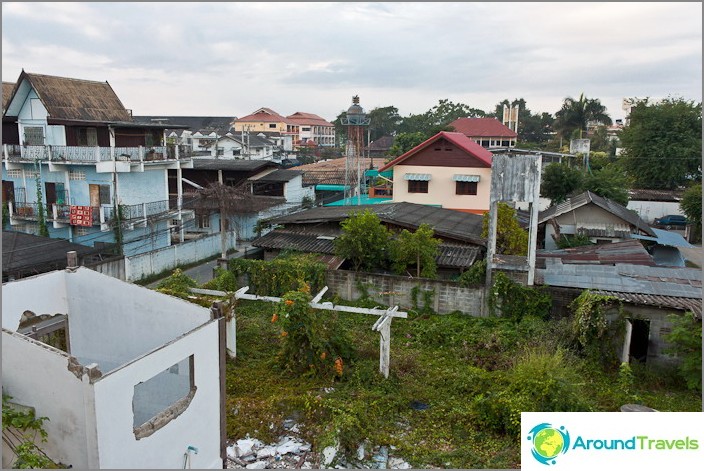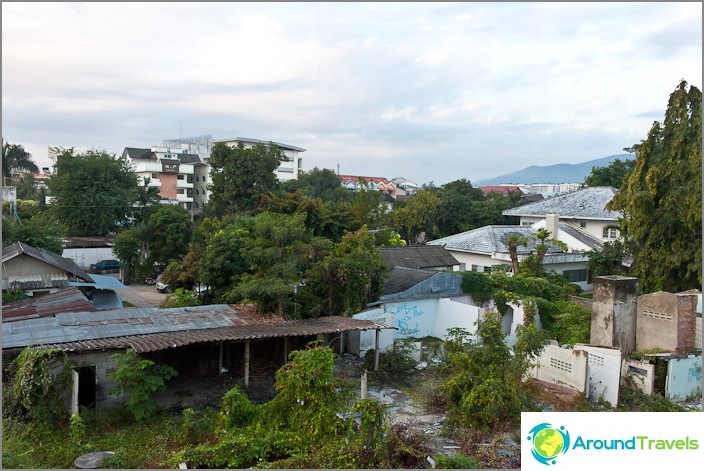 On the second day, ants came to us, whom they had promised us so much. Now we will think what to do with them. But in our first apartment in a month they were never there, although there was a lot of food in the room, though we lived on the 8th floor.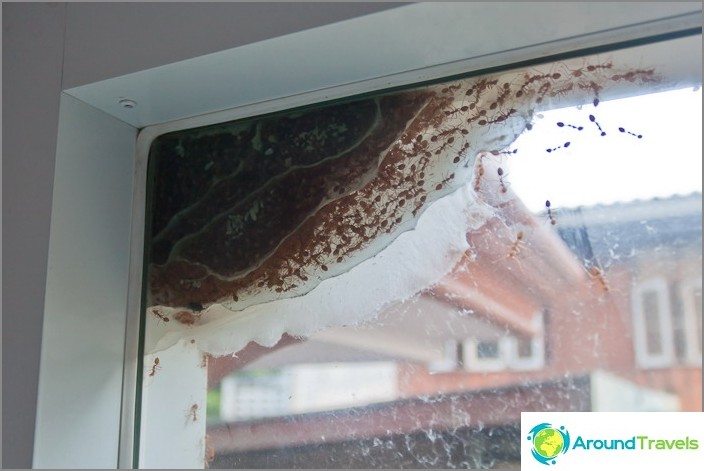 Pornpen Place outside
Everything is good in our condominium, except for the name. And it's even inconvenient to ask what was meant by that. Of course, it does not manifest itself in any way, but it's curious..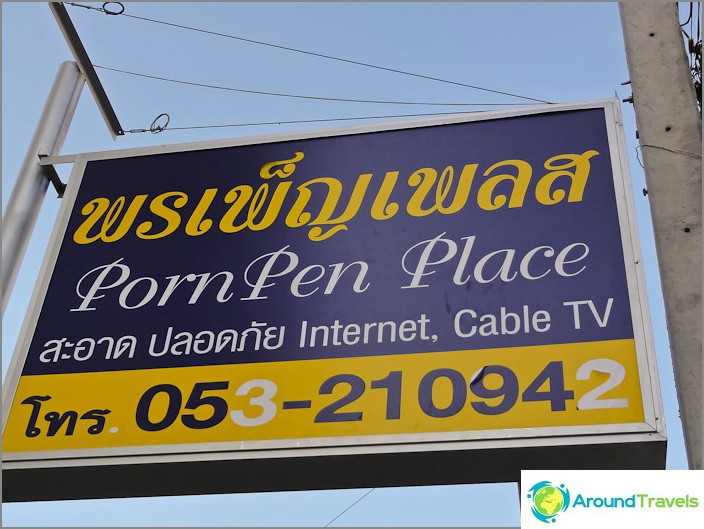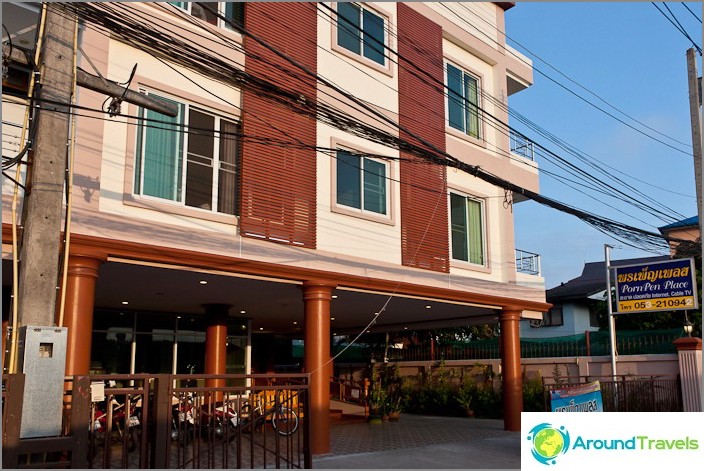 We have only 3 floors here, and 10 rooms. The atmosphere is very friendly, there are few people, everyone knows each other. The woman at the front desk is also nice and always smiles and laughs. In general, everything is at home, and even shoes should be left in front of the entrance..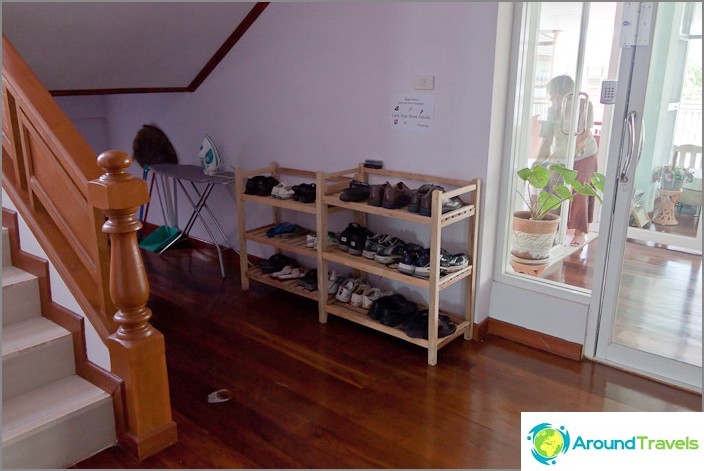 The building is new and we assume that no one has lived in our room yet, which is good news. The only pity is that there are no bonuses in the form of a pool and fitness, well, so that you can grab a jackpot. But next to us through the house is a minimarket 7/11, and a 5-minute Tesco Express supermarket and Thanin Maket market.
Have you ever seen a Thai calendar? It's in the hallway. Using it, we tried to explain from what to what date we need an apartment.