Something I abandoned this heading and post current photos of every day now only in my social media profiles. Most likely, it is more correct to do this, and faster for me, since I download immediately from a smartphone, and no one needs to follow the link anywhere. True, such a photo cannot be taken on a smartphone, because with a tripod and with a long exposure ...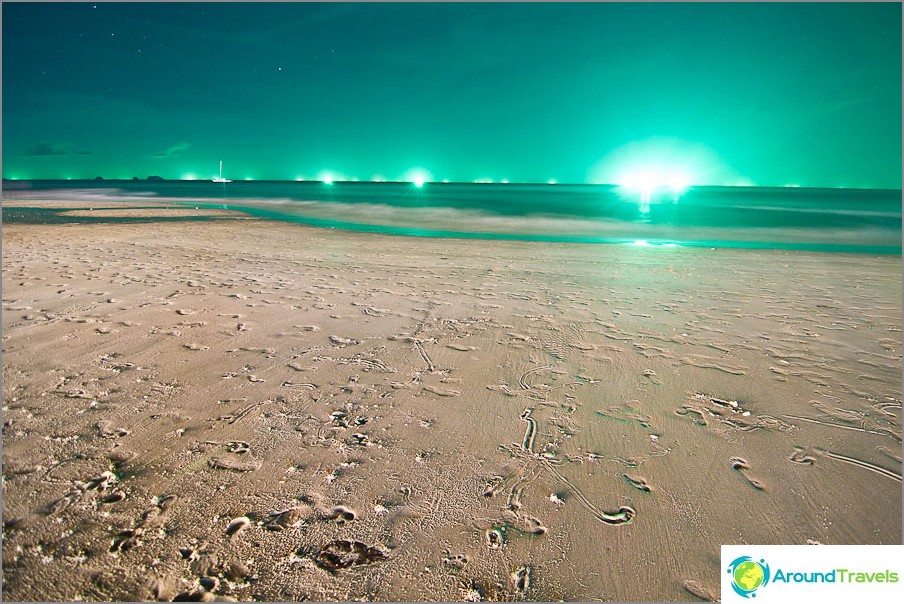 Directly another planet, not Thailand 🙂 I'll tell you right away where so much green light comes from. Fishing boats with green lights float all over the sea, and when you set a long exposure, it turns out that this light is enough to illuminate everything around.
With your eyes, of course, everything looks quite different - it's just dark, the beach is a little lit by the light of coastal cafes and in the distance there are small green lights of fishing boats.