The story began in Phuket when my son got bronchitis and was admitted to Phuket International Hospital. A few days later, bronchitis turned into pneumonia and the child ended up in intensive care, after which he was transported by plane to Bangkok.
In this post I am talking about the hospital, suddenly someone will also be sent to Samitivej Sukhumvit, it will be clear what to expect. We liked it much more than Phuket. And if you compare, then more than Samui (also from the network of hospitals International). Perhaps those who say that it is better to get to hospitals of the Bangkok network or a similar level, that is, no worse.
The content of the article
How ERV insurance worked
Life hack. If you buy using the link, it will be 12% cheaper and you will be given the option "Telemedicine" as a gift. This is an online consultation with Russian doctors, you can always find out whether to go to the hospital, clarify the prescription of a Thai doctor, ask about medications, etc.. detailed instructions.
ERV insurance with a 12% discount>
Insurance in all 3 hospitals worked perfectly. I myself am still surprised. It's great that I made the right decision and bought ERV. Yes, it is not cheap, but I saved a lot of money on it in the end.
I recommend buying it at least for children. How many times have I already advised it, everyone was satisfied. They are the best in Tae now.
My feedback on the work of the insurance ERV and its assistance, you can read the link. There is about the work of insurance, as well as the whole story in brief, for those who care about the choice of insurance and it is not relevant to read the whole story.
Transportation by plane from Phuket to Bangkok
As we were told, resuscitation in Phuket International Hospital (the beginning of the story) is not intended for children, they do not have the necessary equipment, there is no children's intensive care provider, so they will try to transfer us to another hospital. Since there was no free space in the intensive care unit of Bangkok Phuket Hospital (the most expensive and best hospital in Phuket), it was decided to transport to the capital in Bangkok.
The decision was made, of course, not by us, but by the doctor together with the ERV insurance company. Although I constantly called the assistance, I called various people whose contacts were given to me in social networks, it seems to me that everything would be organized without my concern. As I understand it, in Bangkok they chose between Bangkok Hospital and Samitivej Hospital, and the choice fell on the latter. Since the situation was critical, the transportation was to be carried out by plane..
Exactly one day later, a team of resuscitators arrived from the capital. It was evident from their faces that they knew their worth and that they emanated from some kind of confidence. For the first time I was able to relax, and there was a hope that everything would be fine. And then everything happened like in American films. They put Egor on a gurney, inflated a special mattress with sides, put a bunch of equipment on the gurney, loaded him into an ambulance and took him to the airport. The only thing missing was a helicopter to make it look even more like a movie..
My wife flew with my son, I stayed in Phuket and went to our house to collect things to take off on the morning flight. The air ambulance plane was small, you know, such small private planes. Everywhere everything is operative, passport control is only for the wife and in an expedited manner.
I have not seen the invoice for this transportation, but according to the insurance company, the medical service cost about 420 thousand baht..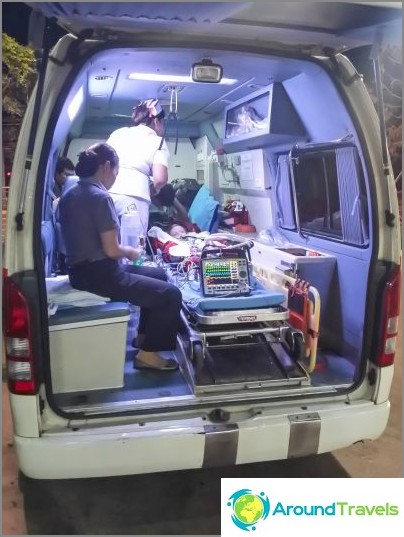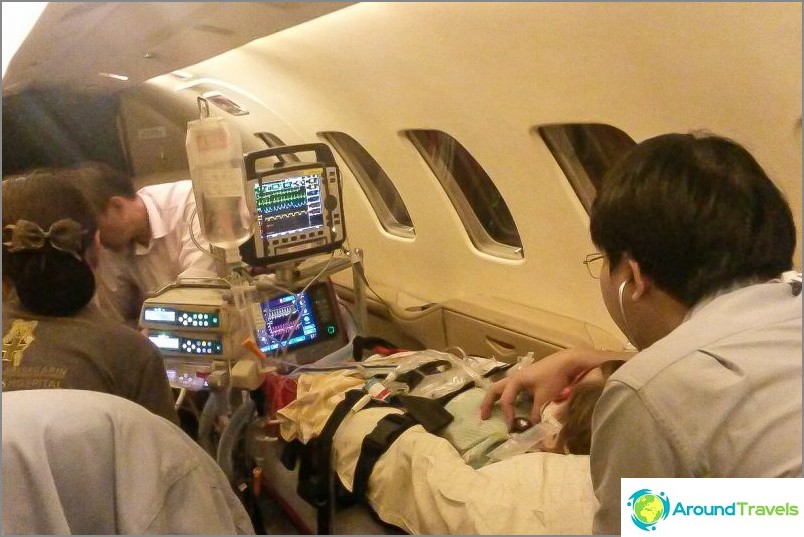 Samitivej Sukhumvit Hospital
Resuscitation
Let me remind you that if you are traveling to Thailand, then you definitely need to make travel insurance, since medicine in Thailand is very expensive. I got 2 million rubles, but the insurance paid for everything. I have very useful post on the topic of insurance, with a rating of insurance for Thailand and all the nuances: how to use, how to choose, etc. Be sure to read.
I flew to Bangkok for intensive care in the morning. The wife and child were brought in at night. The son was on strong sedatives and we were given a day to rest (we had not slept for 2 nights) so that we could rest and come to the hospital on duty. They very much asked that one of us always be with the child - and it is calmer for him, and we know his characteristics better and will be able to suggest something to the nurse. It's great that I didn't have to fight for the right to be in intensive care, here it is in the order of things. Therefore, we called grandmother from Moscow, and thus the three of us were on duty in turn.
In total, Yegor spent 15 days in intensive care. Every day (1-2 times) Doctor Anjana came, examined him, made new appointments and answered my questions. By the way, she was not secret and spoke excellent English. Analyzes and X-rays were also done almost every day right in the ward. We were finally able to relax, everything was done as it should. We periodically called our Russian doctors-friends to find out how they act in a given situation, but, as practice has shown, the concern was unnecessary..
The intensive care unit at Samitivey Hospital is a dozen individual boxes, each of which has all the necessary equipment and even its own climate center. They did it pretty cool, about 20 degrees, apparently it should be so. To be honest, I've only seen such chambers in films, well, everything is very cool. But therefore it is also expensive, especially a private hospital. Each box had its own nurse, who constantly wrote everything down in a notebook and periodically changed medications or added new ones if they ran out (electronic capitals and began to squeak).
Sometimes a couple more people came, they did the necessary procedures, for example, debilitating mucus, washing it, and even combing it. All with smiles and hooting. We took turns sitting next to our son on an armchair, leaving only to eat at the food court / Starbucks and sleep in apartment, that was filmed next to the hospital.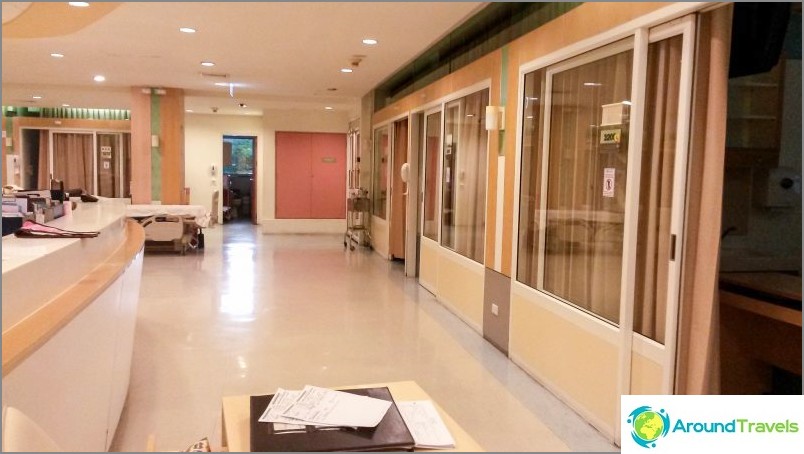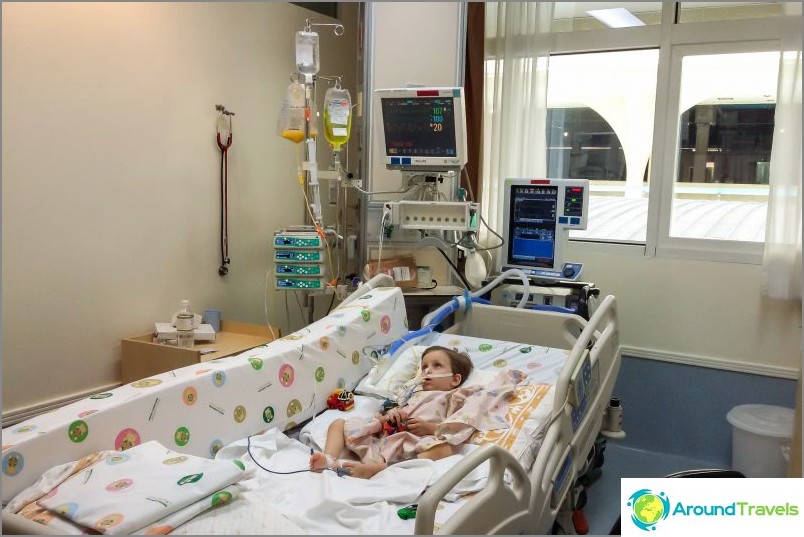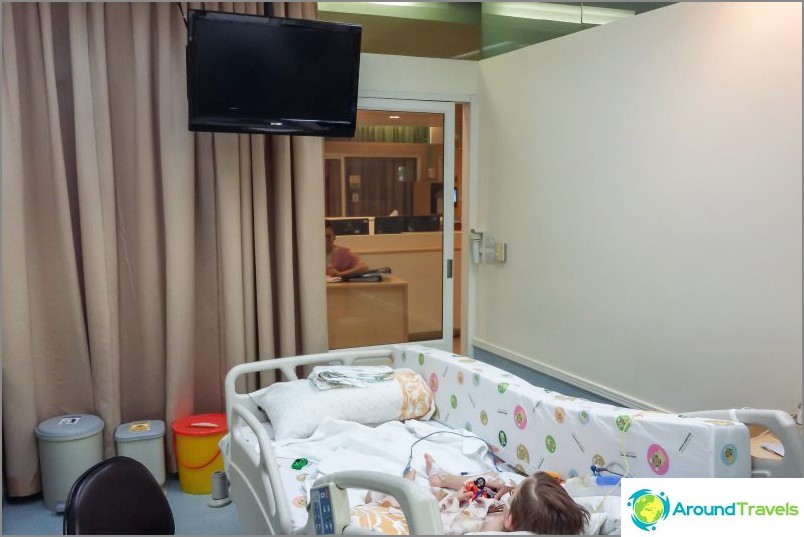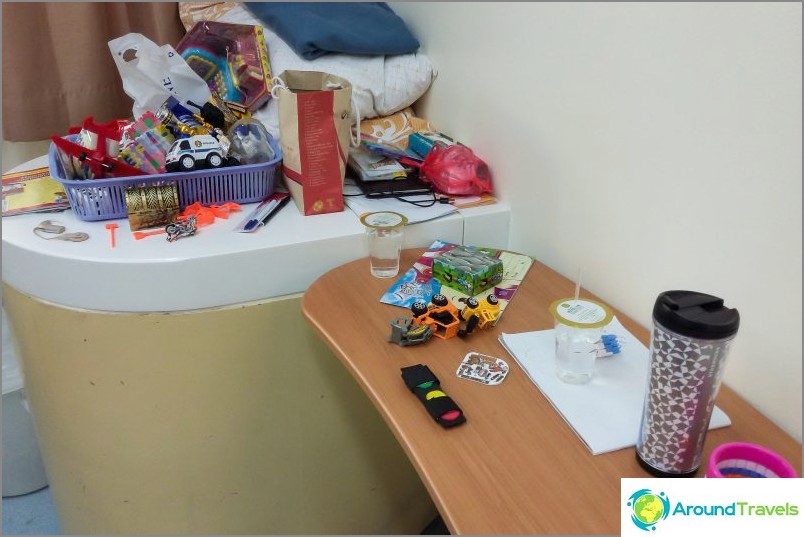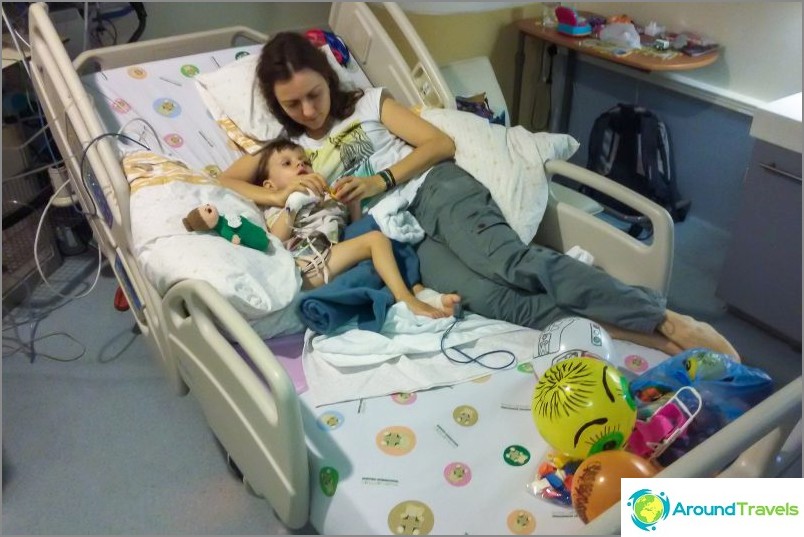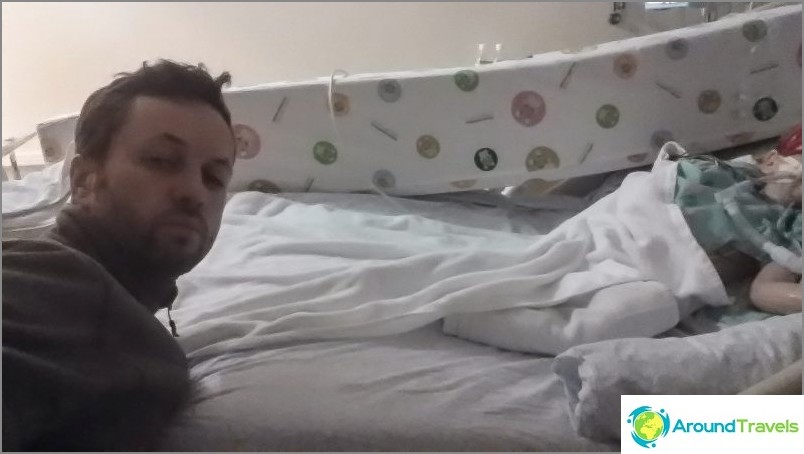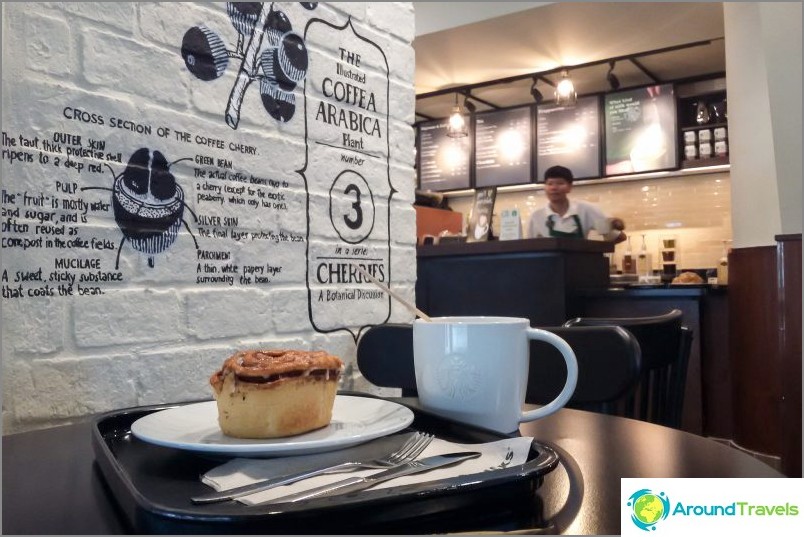 I would also like to say about a mobile X-ray, I have never seen such people before. Such a car arrives on wheels (the size of a dining table), a device for shooting comes out on hinges, freezes over the patient's bed, takes a picture and the car leaves.
A very convenient thing, you don't need to go anywhere, you don't need to take the patient anywhere, you don't even need to touch it, he can sleep, as long as he lies in the correct position.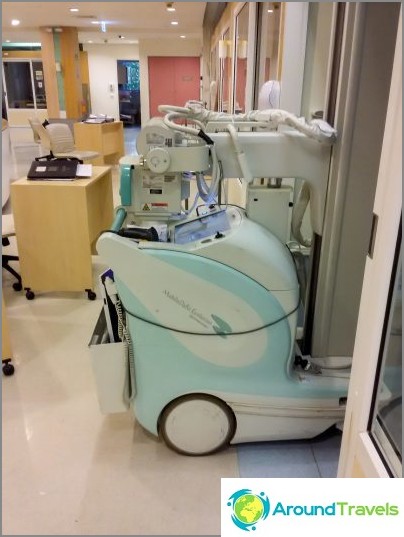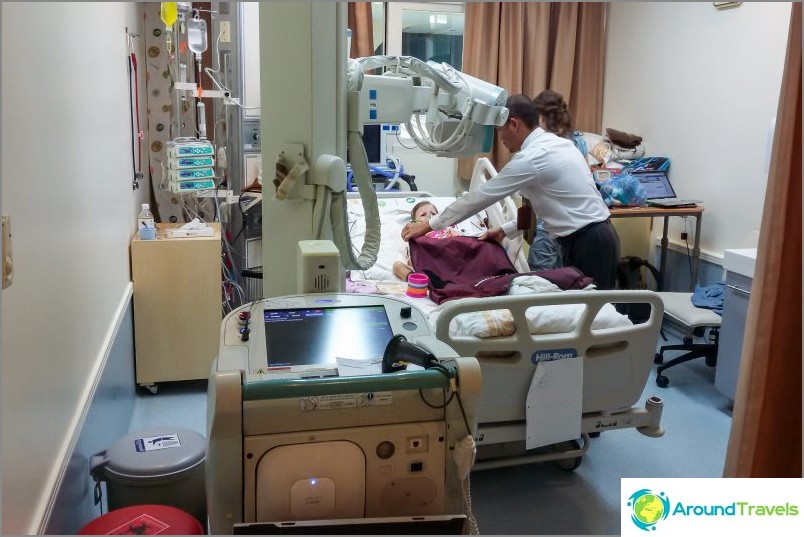 I will not describe all the details of the treatment, I will only say that after some time a second infection was added (nosocomial most likely), the second lung took over, and as a result, during all this time, 5 antibiotics were taken (Rocefin, Ceftriaxone, Meronem, etc.).
As a doctor I know later told me, all the medicines were Western, well-purified, and it's great that we were in Thailand, because there are no such vaccines in Russia now because of the sanctions. In the sense there are analogues (the active substance is the same), but they are worse.
So, for 12 days Egor stayed on a ventilator (artificial lung ventilation), then he was extubated and for another 3 days we observed whether he could breathe himself, what breathing parameters would be, and what kind of X-ray.
The first days of the account were about 100-150 thousand baht per day! Generally dofiga! Then it became smaller and decreased somewhere to 50 thousand baht / day. That is why, God forbid, to thunder into intensive care without insurance.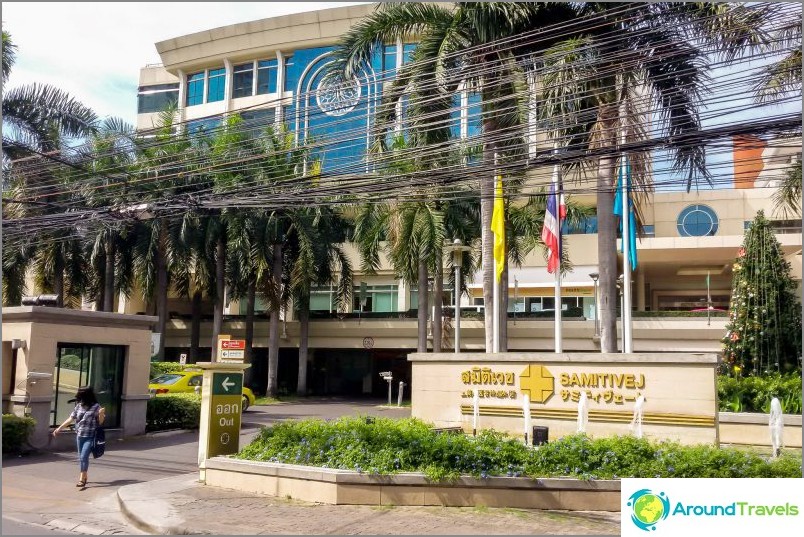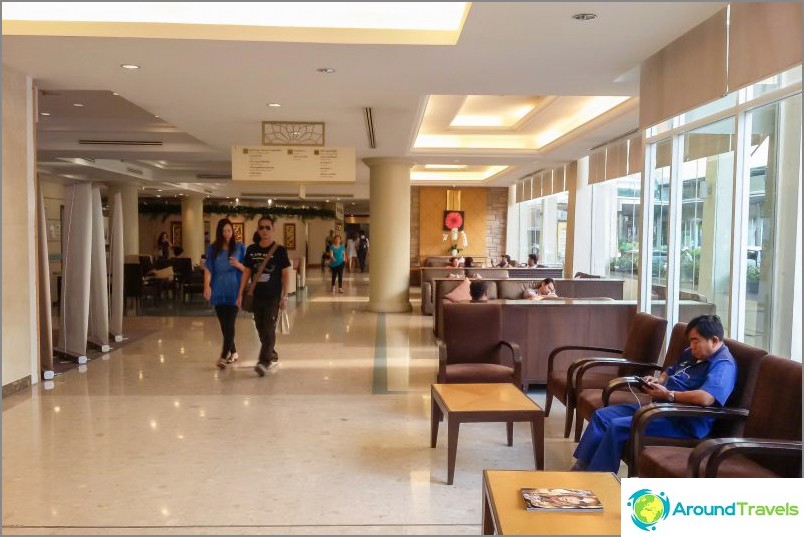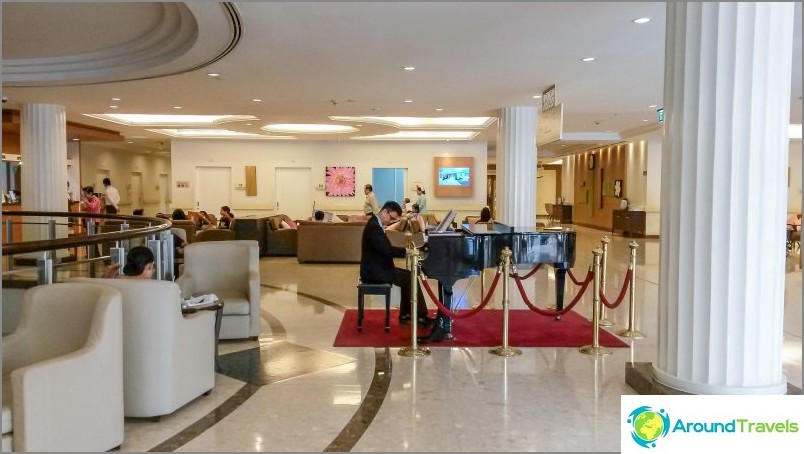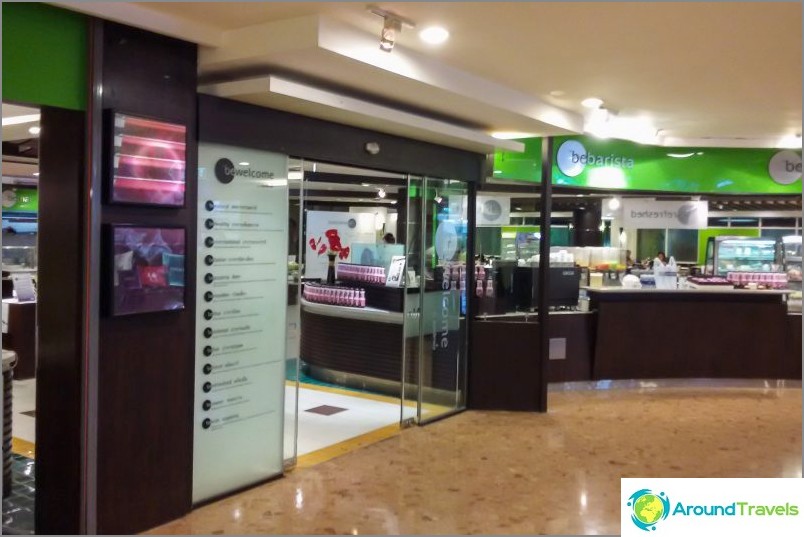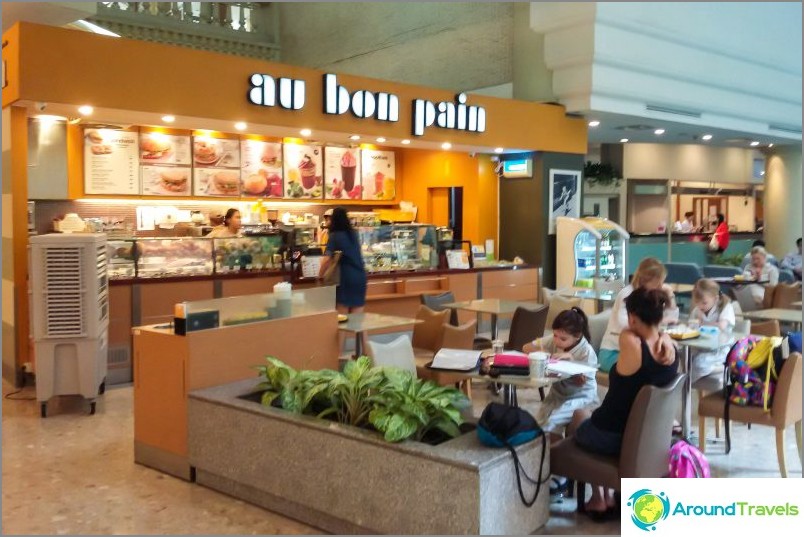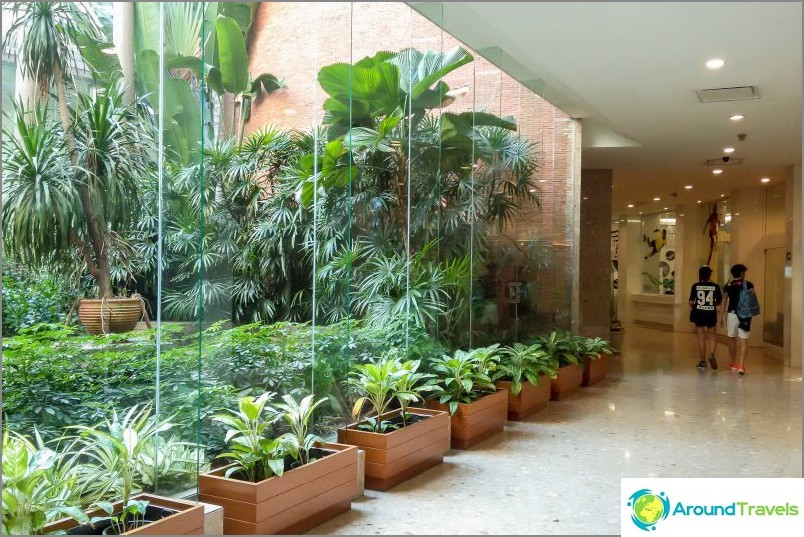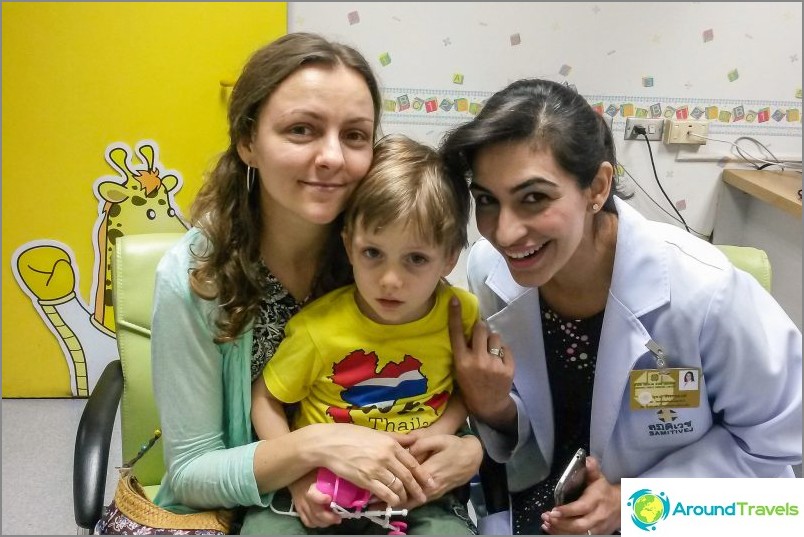 Pediatric ward
The last few days in intensive care, Yegor was already in adequate (at least sedatized) and constantly asked us to remove the tube from his throat. Since we, of course, could not do this, he was very offended at us, like we sit next to him, play with him, but refuse to help.
And finally we were transferred to a regular ward in pediatrics without tubes and just one dropper. Funny and unusual, we were offered mattresses on the floor instead of a bed. Since we have long been accustomed to this «sexual» lifestyle, then we agreed. There is something in this 🙂 At least while the child is very weak and can only just crawl, it turns out to be a large playpen. Anticipating the question, the doctor and nurses came and sat on their knees with no problem.
ERV insurance with a 12% discount>
Almost no drugs were given, in fact, they simply watched, since after mechanical ventilation it was impossible to just let go home. The main problem was with food, the body was very weak and could not swallow. And the voices also disappeared. During this week he succeeded «feed», first from a tube in the form of liquids (the rest was poured through a nasal probe, as in intensive care), then they switched to puree. Well, almost before discharge, a voice appeared. Apparently Egor just forgot how to use the vocal cords.
In general, after 8 days of stay we were discharged, they said that it is better to continue to be treated at home, and you will save money, and there are fewer infections, you still do not need anything in the hospital (the IVs were also finished). Provided us with several bottles of liquid vitamins (B vitamins, zinc and iron). After that we lived for another month not far from the hospital in an apartment and came to our senses. Yegor had a subrephilic temperature for quite a long time, had wheezing, once he tried to get sick, only a month later he began to eat normal food.
The bills were about 15-25 thousand baht per day. But it is difficult to say more precisely, since I saw only daily invoices without a discount, and after all, the invoice was reduced for us. In any case, it still turns out decently, especially in terms of rubles, so even if you get to the hospital for 2-3 days, you can get a noticeable amount if there is no insurance.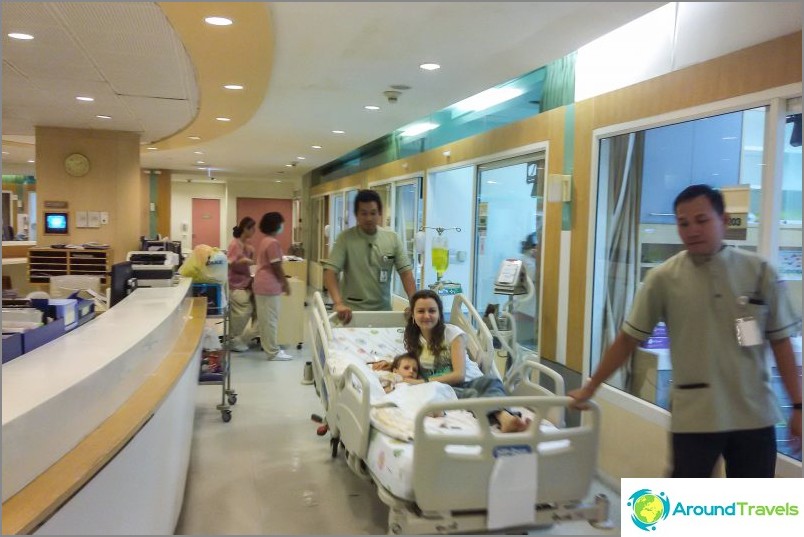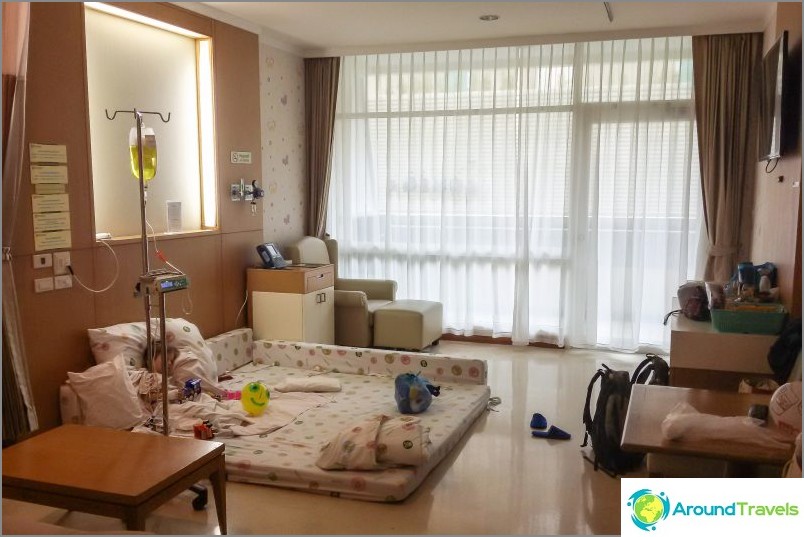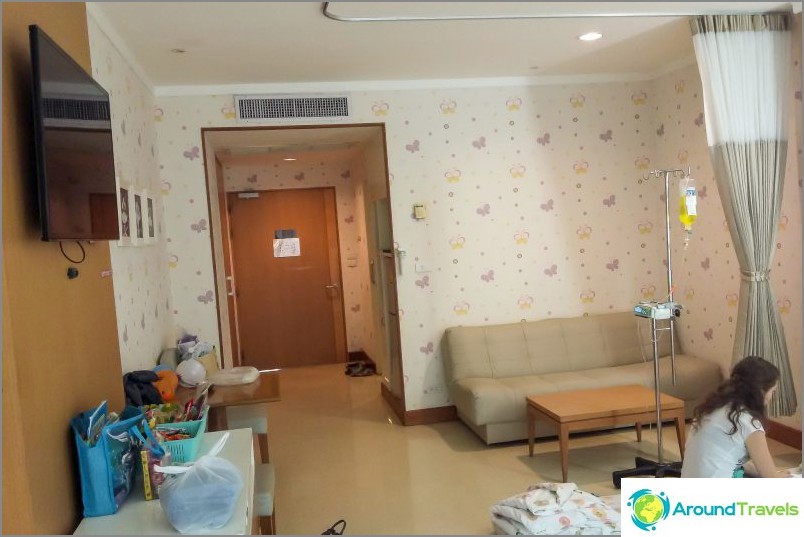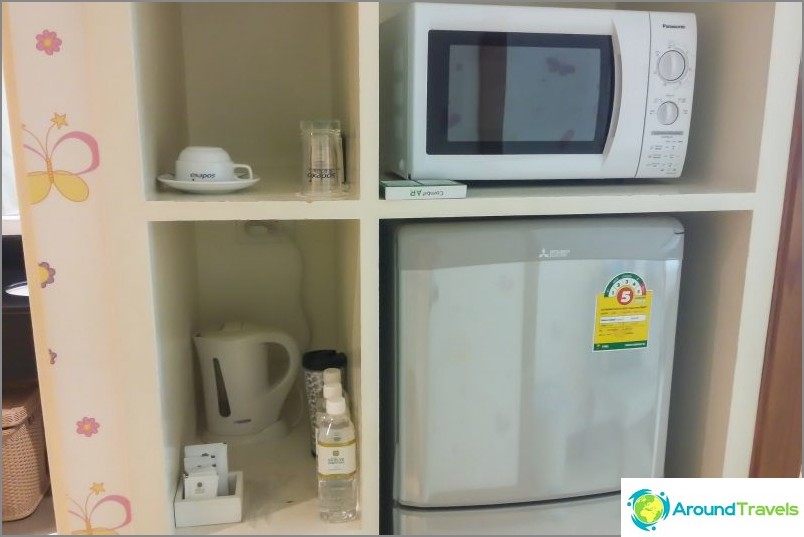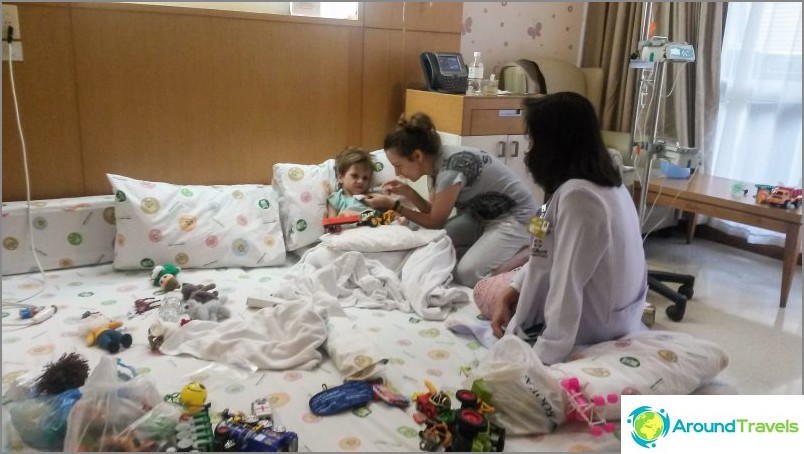 On the map
Samitivej Sukhumvit Hospital
Samitivej Sukhumvit Hospital
A good hospital in Bangkok, one of the best, but cheaper than Bangkok Hospital. Here lay our son with pneumonia.
More details.
A good hospital in Bangkok, one of the best, but cheaper than Bangkok Hospital. Our son with pneumonia lay here..
P.S. The hospital is really good. I know that many foreigners are observed there. If I had money, I would always be sick only there 🙂