Most likely, regarding this place, I will not be objective at all. Burst out into nature from the stone jungle of Bangkok and went a little crazy. I felt a kind of puppy delight when I found myself here, although, just think, there are hot springs in almost every province. But there is something special about this place after all, and most likely not the sources themselves, but the whole park in total. But most of all I was hooked by the green valley, dotted with dark stones, I apparently have some kind of weakness for such landscapes.
Initially, I thought to pass them by, because, for example, springs in Kampeng Pet I was once not at all impressed. The idea is to go there to soak in hot healthy baths, and not for photos or impressions. But Fang hot springs turned out to be different..
The content of the article
Hot springs in Fang
Hot springs are located in Doi Pha Hom Pok National park and this is their special charm, because they had a hand in the entire territory, and the Thais do it well. At the same time, the national park is not somewhere in the steppe, but in a mountainous area, so the eyes see mountains everywhere around. Actually, those who love mountains do not need to explain how this changes the situation and adds zest to the place..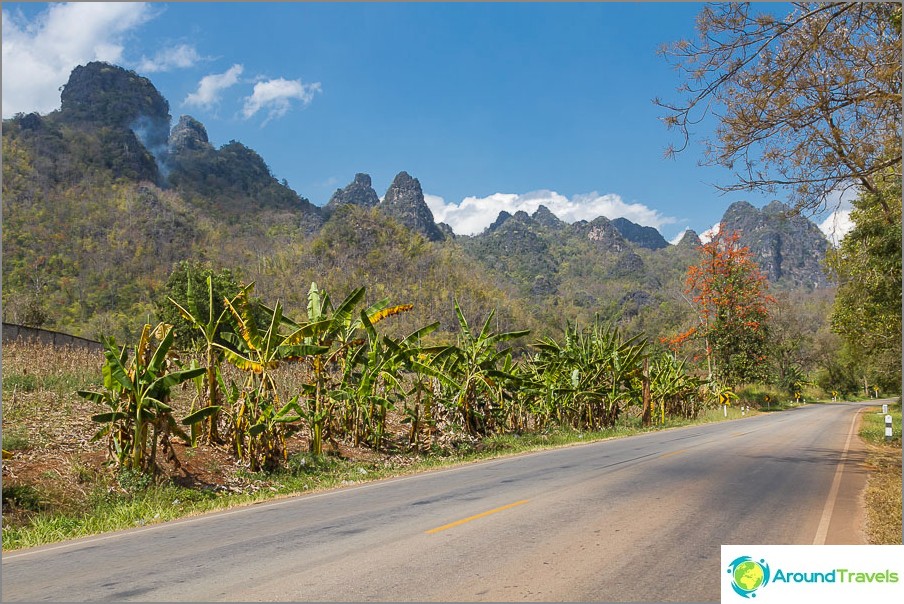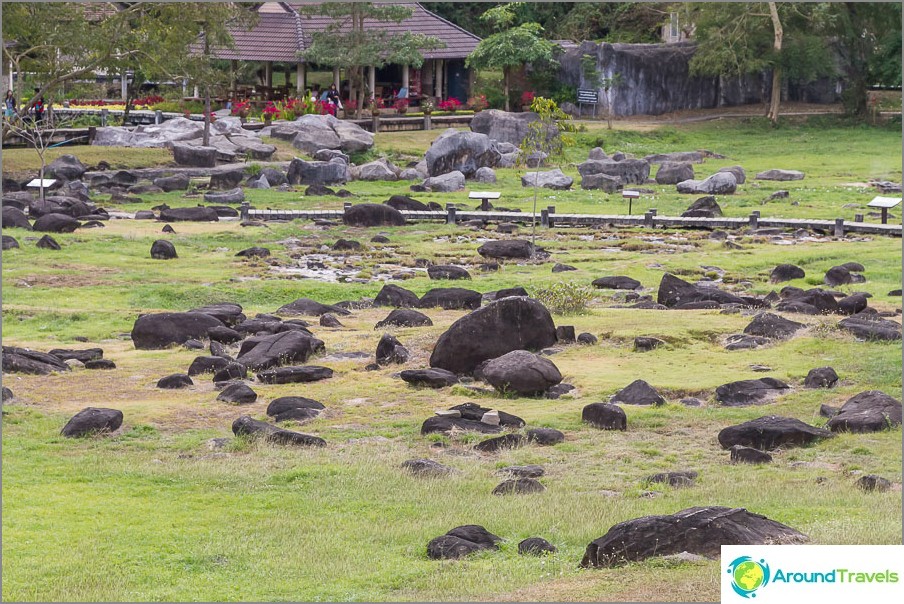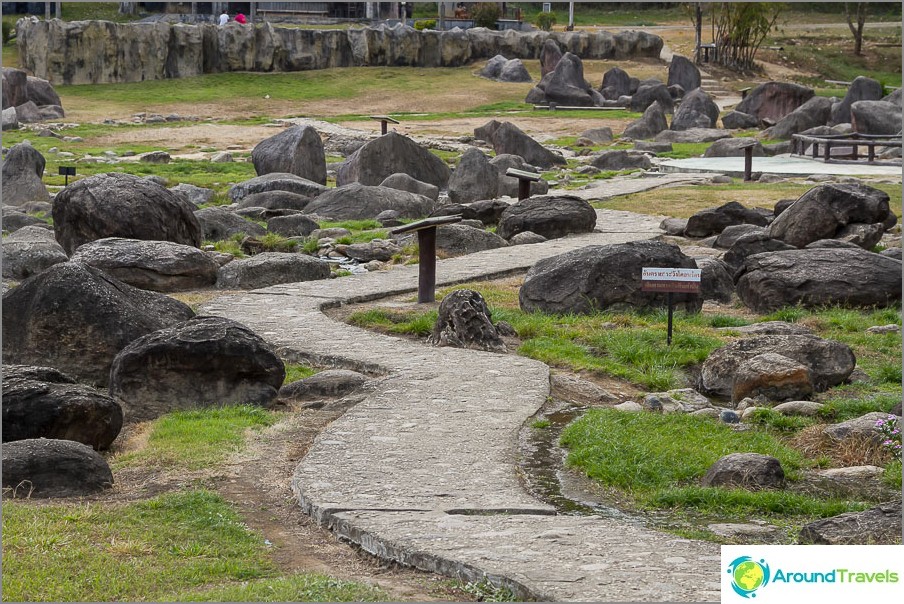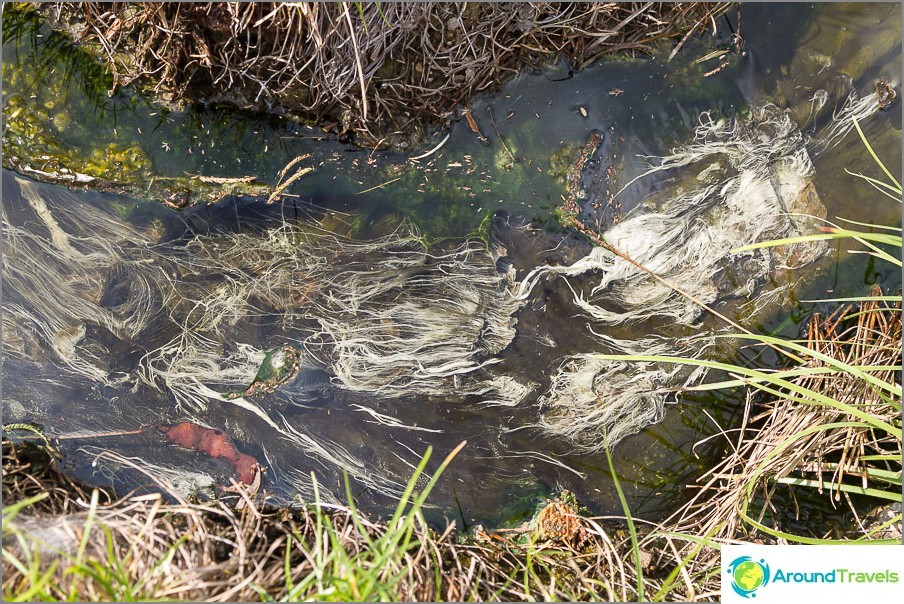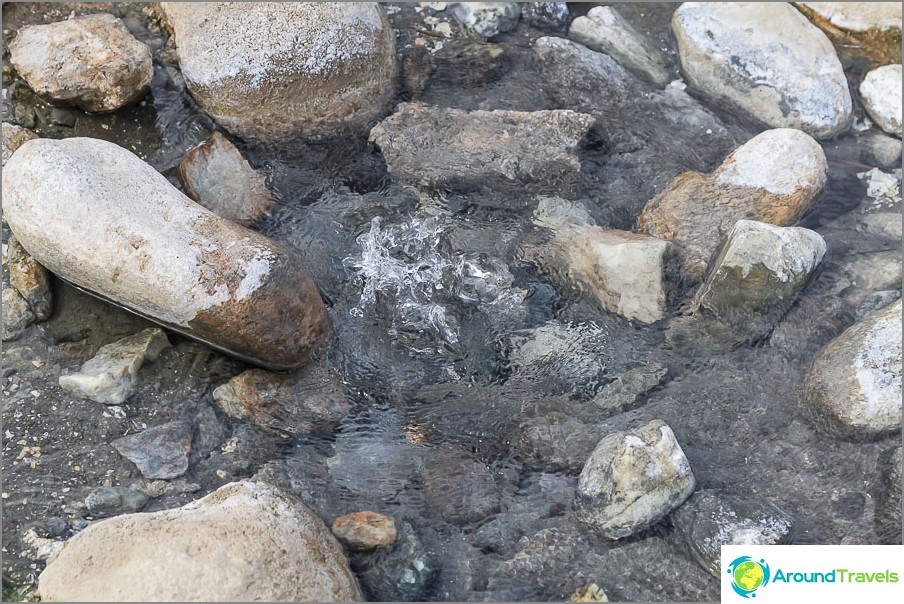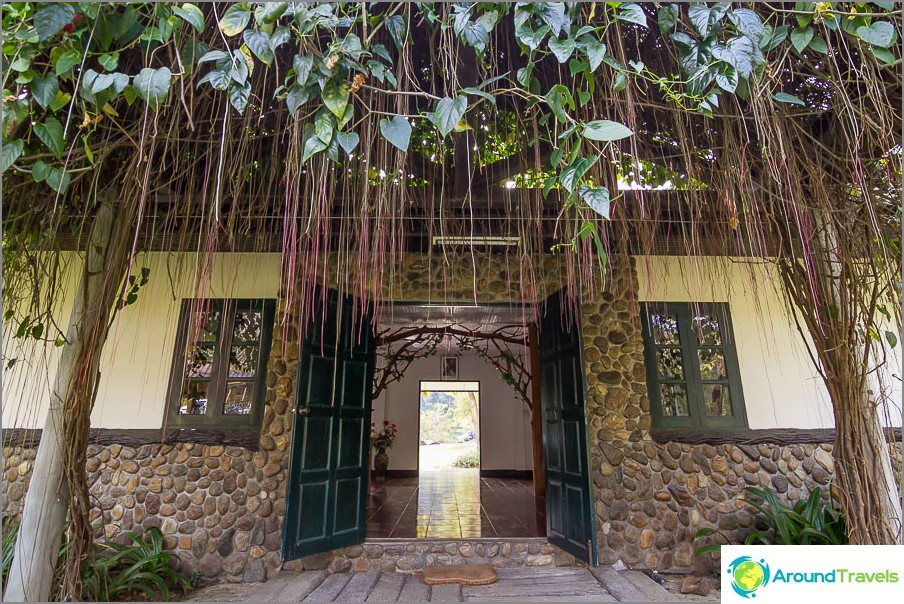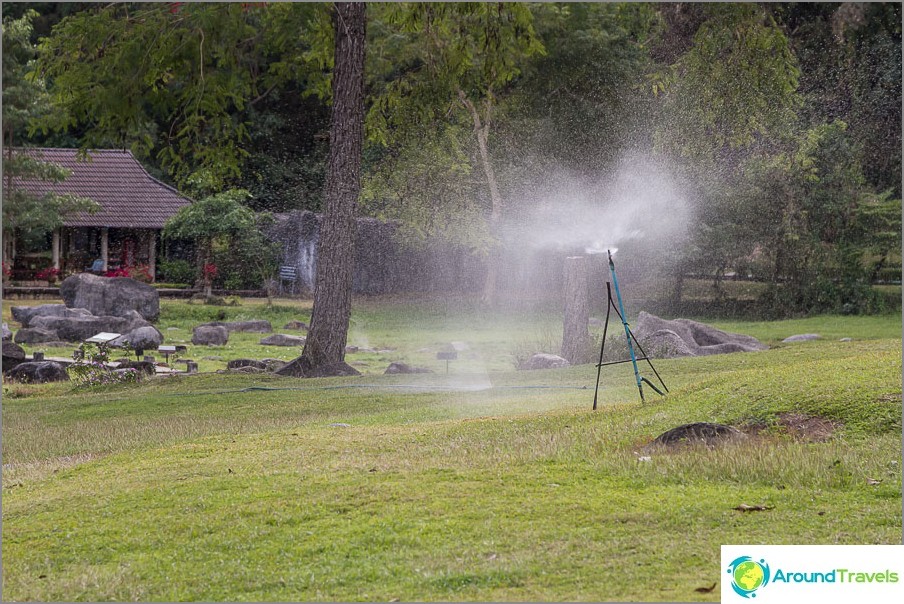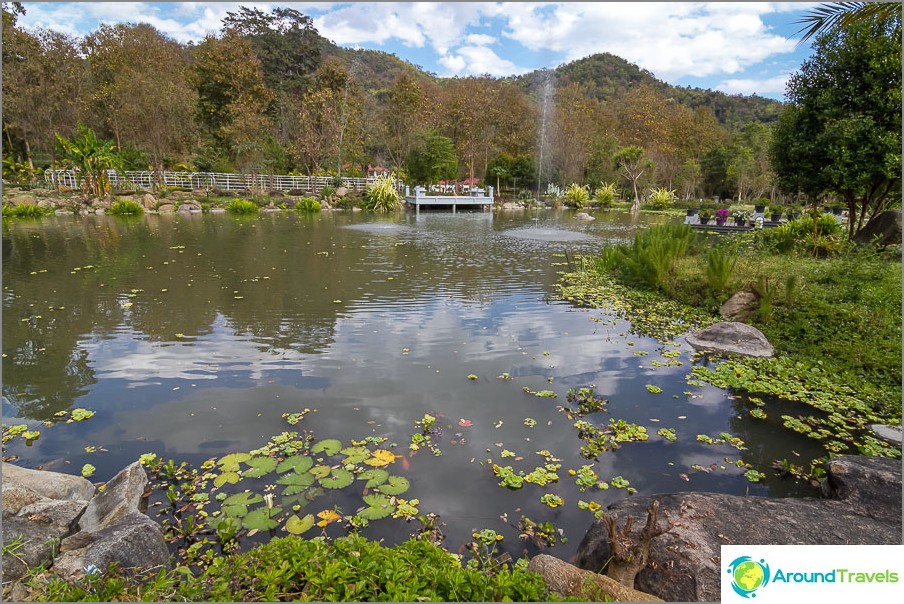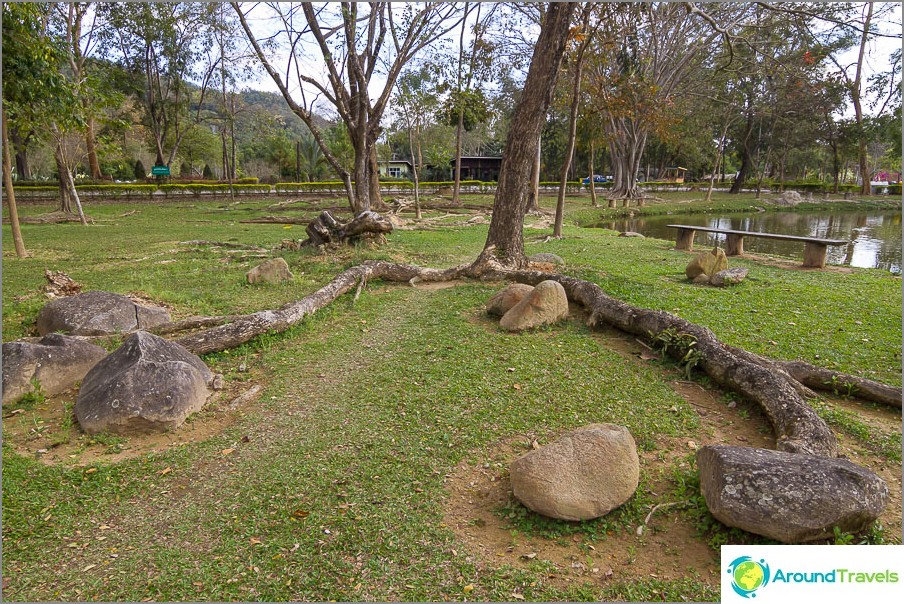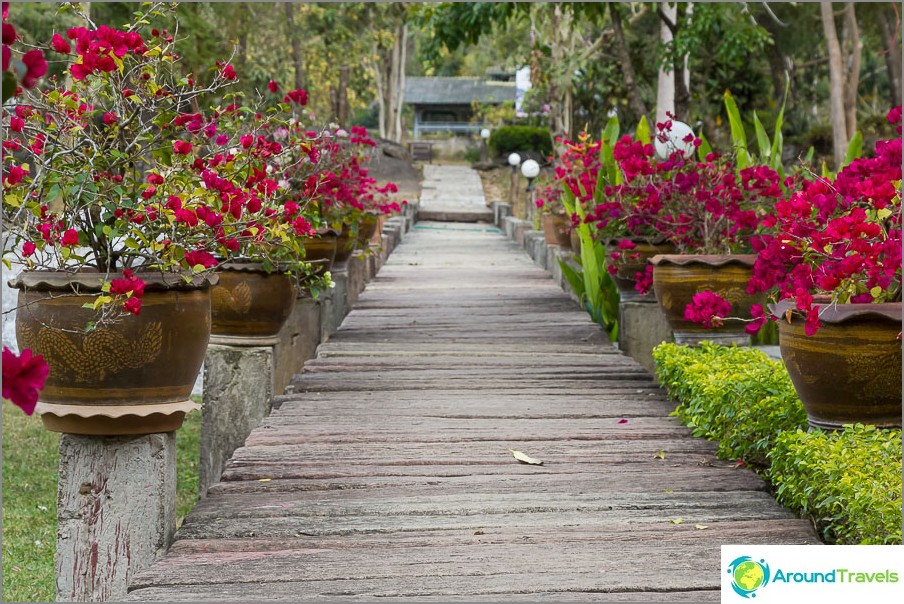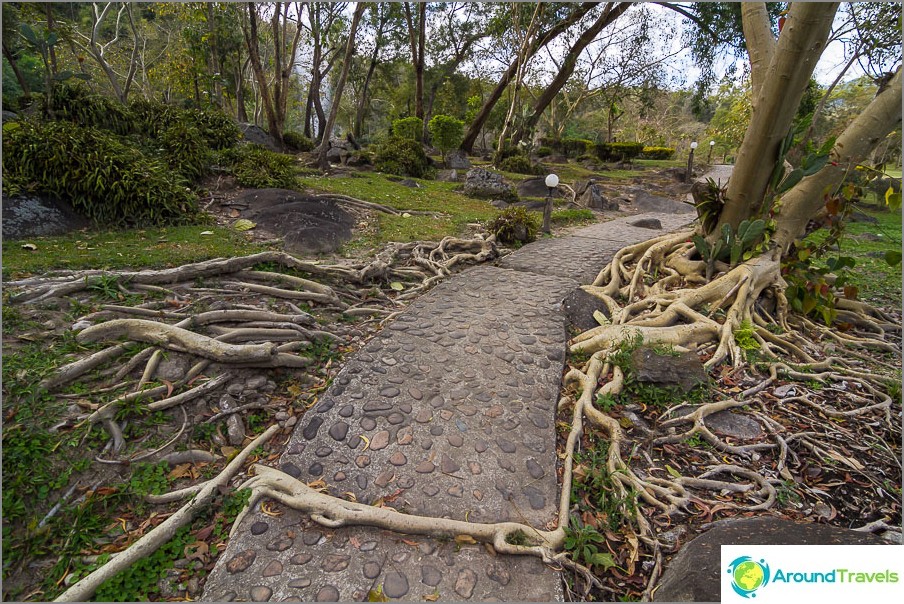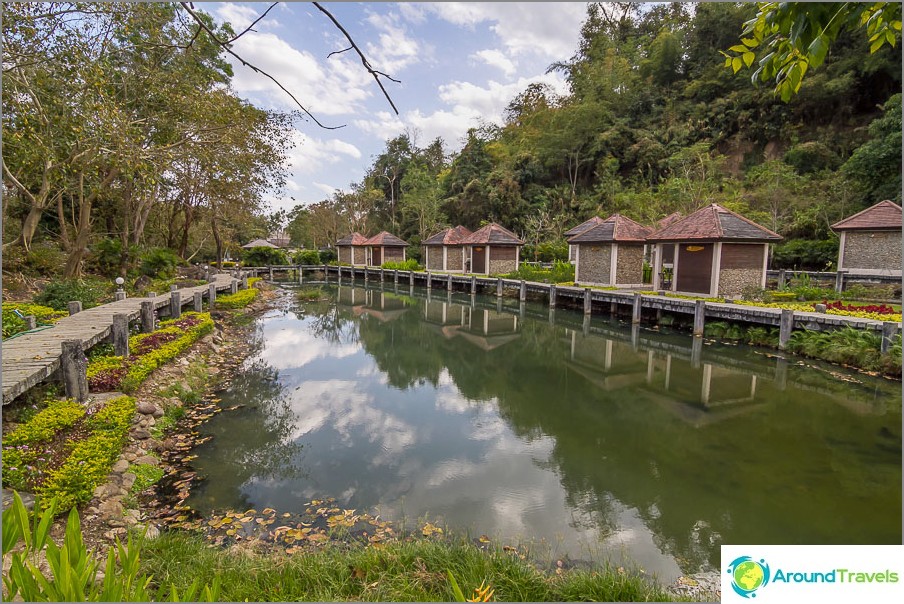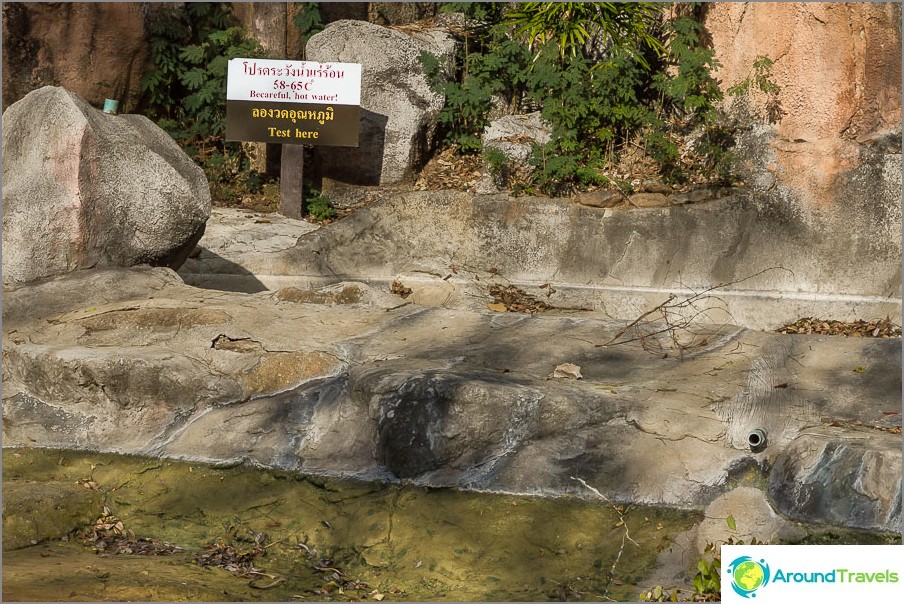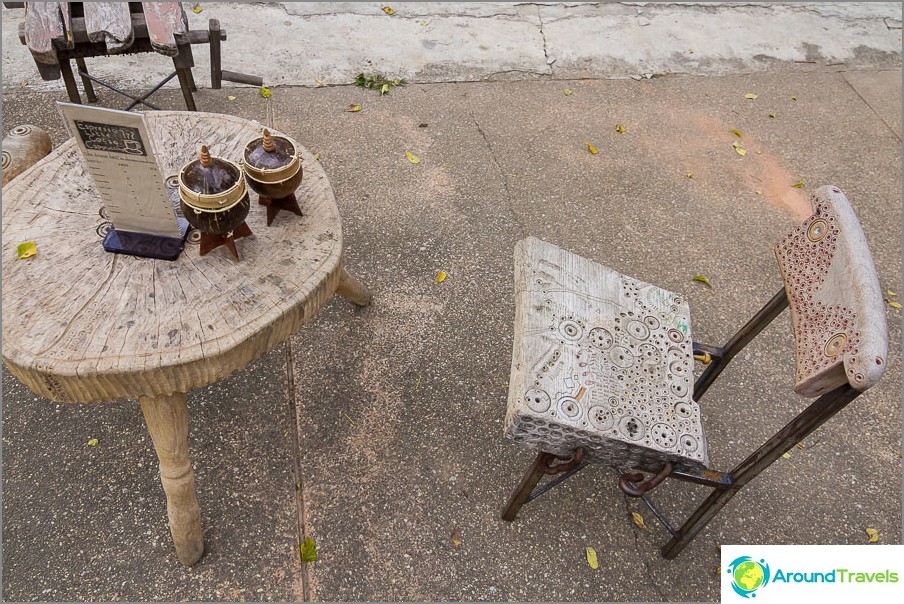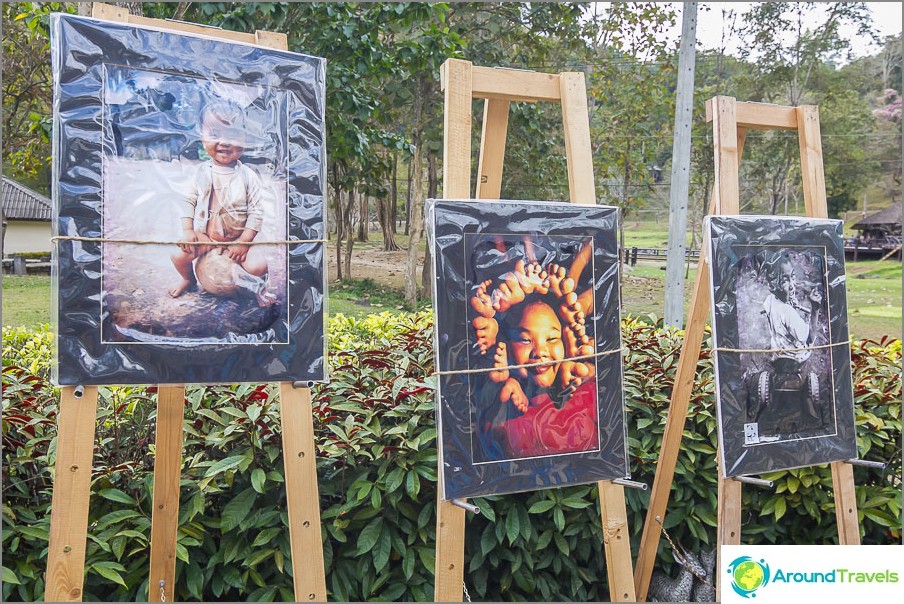 A geyser gushes every 20-30 minutes. I'm 99% sure that it is artificial, but the spectacle looks quite natural. The fountain is high, 10-20 meters, just above the forest hits, and spray scatters in all directions, as many trees stand next to them without leaves. Unfortunately, in the second half of the day I could not find a good angle, all the time it turned out to be an overexposed sky.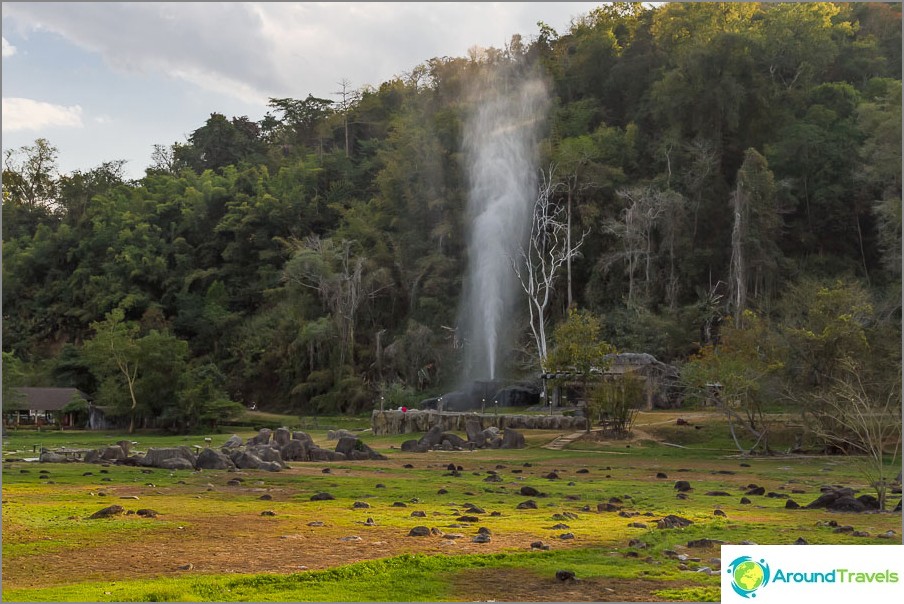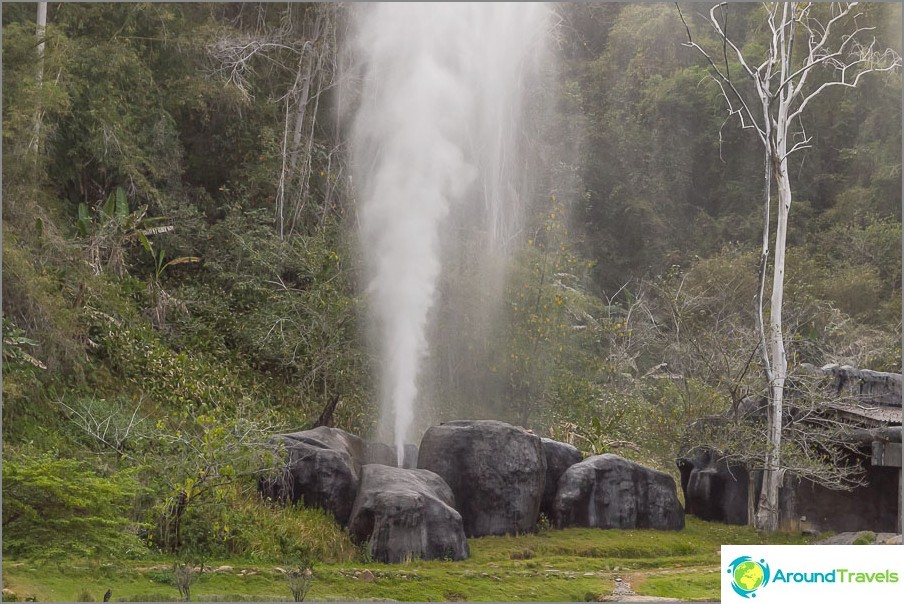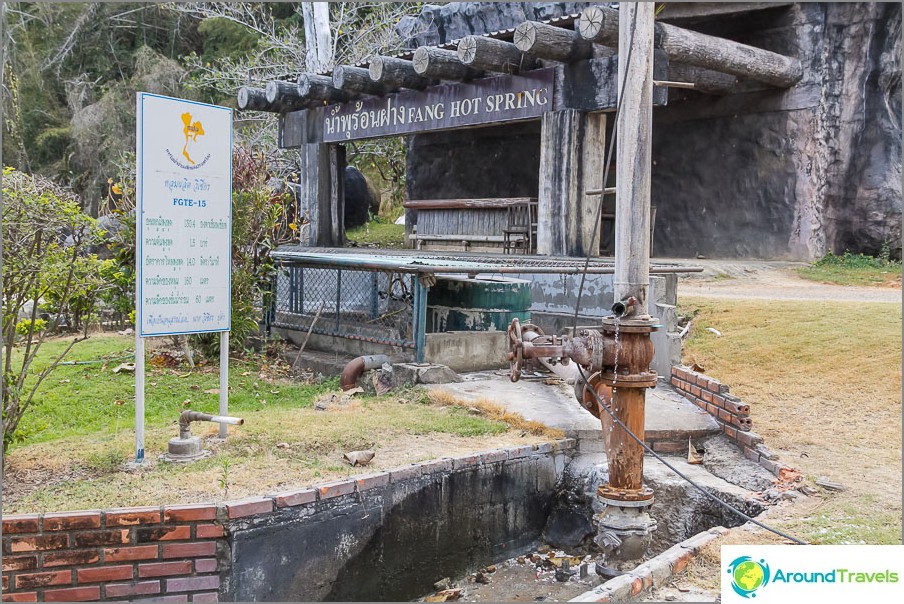 Going further along the main asphalt road following the Mae Jai Stream signs, you will see a suspension bridge over a mountain river, in fact, Stream in this case is just an ordinary river. There is also a nearby Thai cafe with a minimum set of dishes, otherwise there is absolutely nothing normal in the coffee shop near the parking.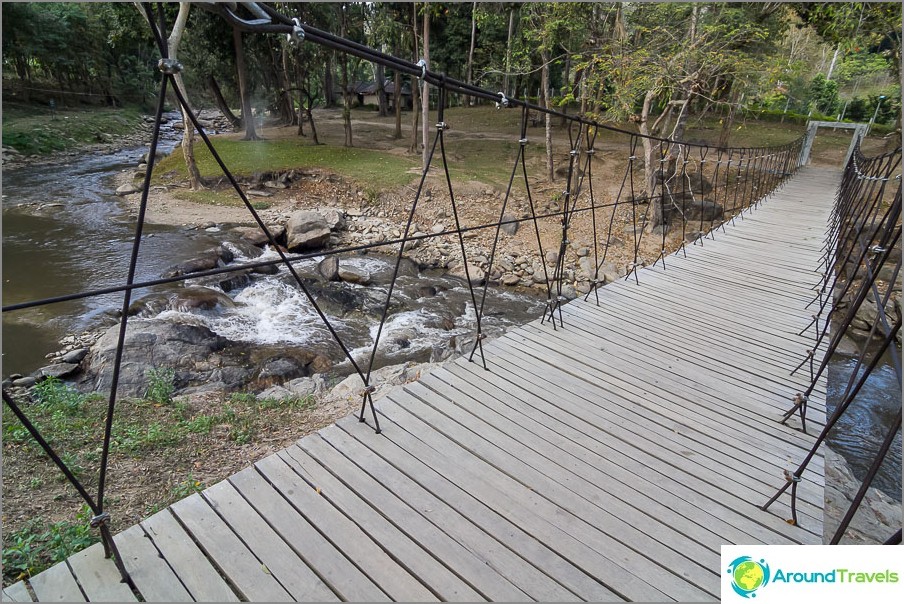 If it were not so far from the place where we now live in Thailand, then anyway I would have come here with my family for a few days with an overnight stay. It will be cooler than any resort! I would turn off the internet, put my laptop in a drawer and just enjoy the views and clear air. The place is very conducive to this, at the moment it is the best for me!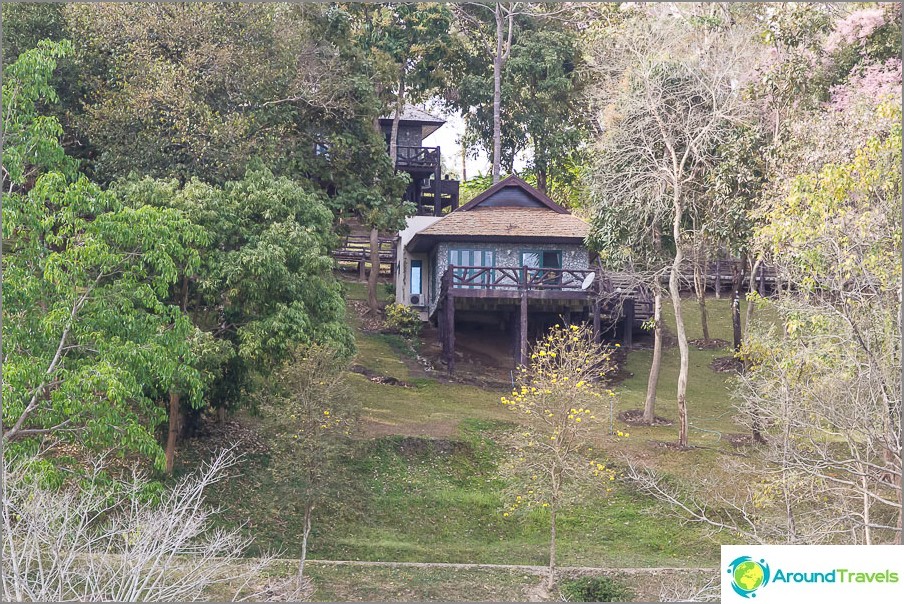 As a result, I stayed here for 3-4 hours, although initially I did not want to go. This is how it happens! I walked, took pictures, looked around, breathed in the air deeply, absorbed the atmosphere of the place with every cell. I didn't want to leave at all, my brain turned off and was just ... was in some kind of pleasant prostration ... But! If you suddenly go and don't find anything special for yourself, mind you, don't blame me 🙂 As I said above, there is no objectivity in my report.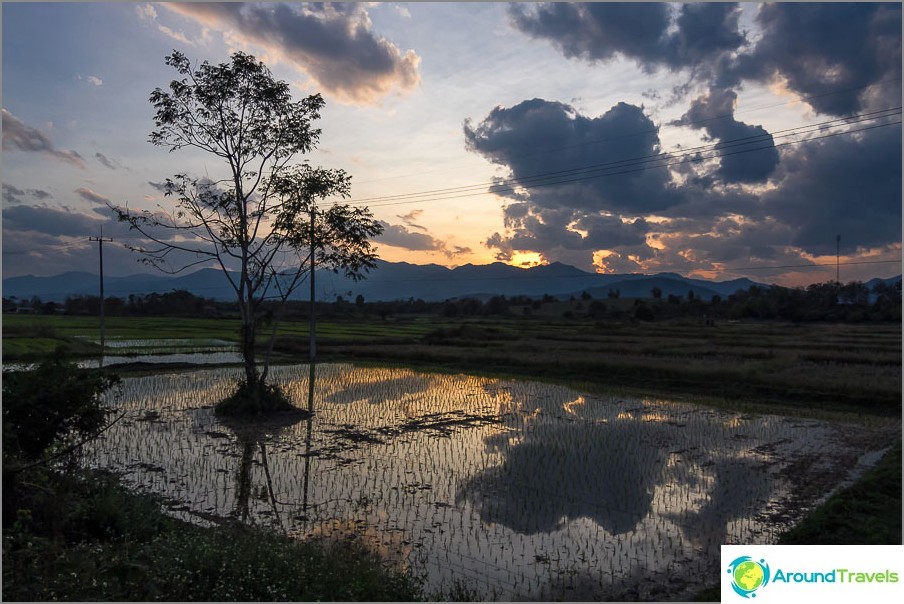 Information to visit
Entrance 300 baht per person because the national park.
There are baths, both private and shared, prices do not bite at all. Private - 50/20 baht per 30 minutes adult / child, total 20/10 baht and no time limit. There is also a sauna (steam room) 30/10 baht without time limit. Opening hours from 7.30 to 19.00.
Also in the Doi Pha Hom Pok National Park, you can go to waterfalls, visit the observation point at the top of the mountain (2285 m), which is the 3rd highest in Thailand. True, this is all within the framework of trekking or long walks, because not near.
If you are planning a trip to the north of Taya, and not just visiting the springs, then it makes sense to plan your overnight stay. One of them might be in Fang, for example, after visiting an amazing park at Doi Angkhang.
It is best to book in advance and search through RoomGuru, it will give you options from all booking systems, including Booking and Agoda. Alternatively, as elsewhere in national parks, you can stay overnight in the houses and in the tent of the national park itself. The cost of a house is from 600 baht, tents from 225 baht (see the picture below for more details), but they cannot be booked in advance and this is still not quite a hotel.
For example, inexpensive Fang Modern Hotel, which is on the way from Chiang Mai right in front of Fang. It is convenient to spend the night, if you do not have time to inspect the sources before dark, you will postpone it to the next day. Or Phumanee Home Hotel, which, on the contrary, is already at the exit to follow from Fang further north. And then more expensive and better Viengkaew Resort.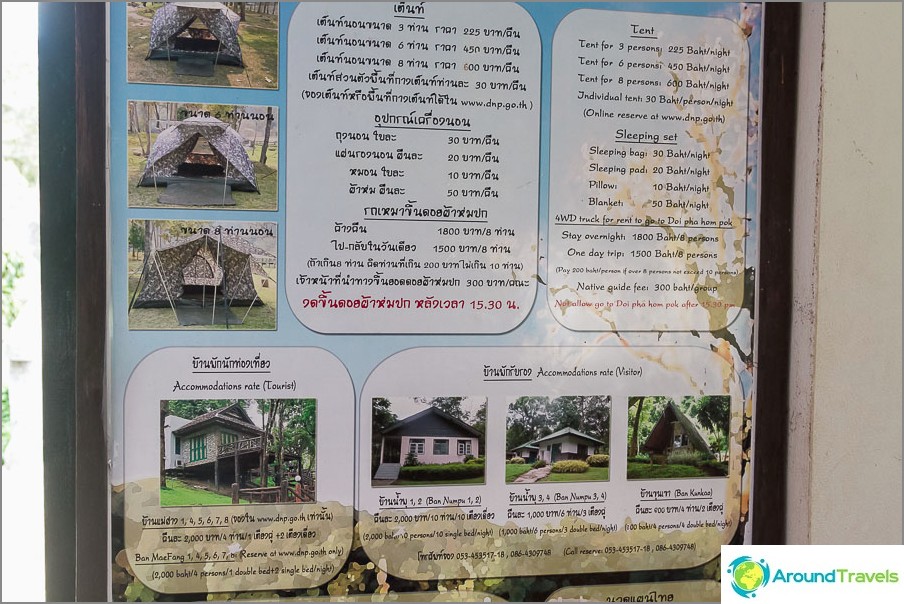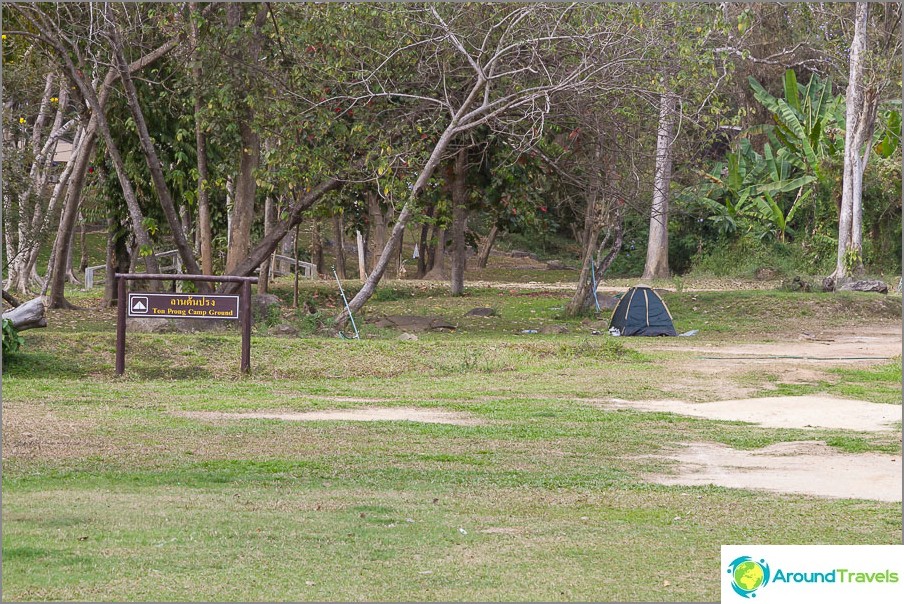 On the map
Hot springs in Fang
Hot springs in Fang
Fang Hot Springs are located in the Doi Pha Hom Pok National Park. They are not quite ordinary, there is a geyser gushing out of the ground..
Read about sources.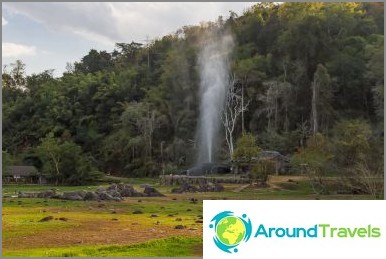 Fang Hot Springs are located in the Doi Pha Hom Pok National Park. They are not quite ordinary, there is a geyser gushing out of the ground..
P.S. I wrote an article and again remembered all those feelings. What impressed me so much, I don't know, but I will definitely come here again.