My friend and I were going on a hike for a week somewhere in the Caucasus mountains, but the time was poorly chosen - it rained without interruption. These days we spent wonderful with our friends Russian-Turkish family, but still I wanted at least something connected with mountains, fires and tents. Then it was decided to conquer Mount Turkey! This is not Everest, of course, but only 859 meters, but I have been planning to get there for a long time, but all the time something was getting in the way..
By the way, I had a wide-angle lens with me. I'll tell you this something! After 24-105 mm there was a feeling that the blinders were removed from my eyes, and finally I can see the world in full. In addition, with him, I began to try to shoot the starry sky and the first results make me incredibly happy..
Mount Turkey
In 2010, my friend and I went to Mount Two Brothers, and the next day was supposed to be Turkey, but I suddenly fell ill with a temperature. A year later, we were determined to drive up to its foot, and could not get out of the car, as the rain was like a wall. And finally, the third attempt was successful, and the weather was lucky, and the company.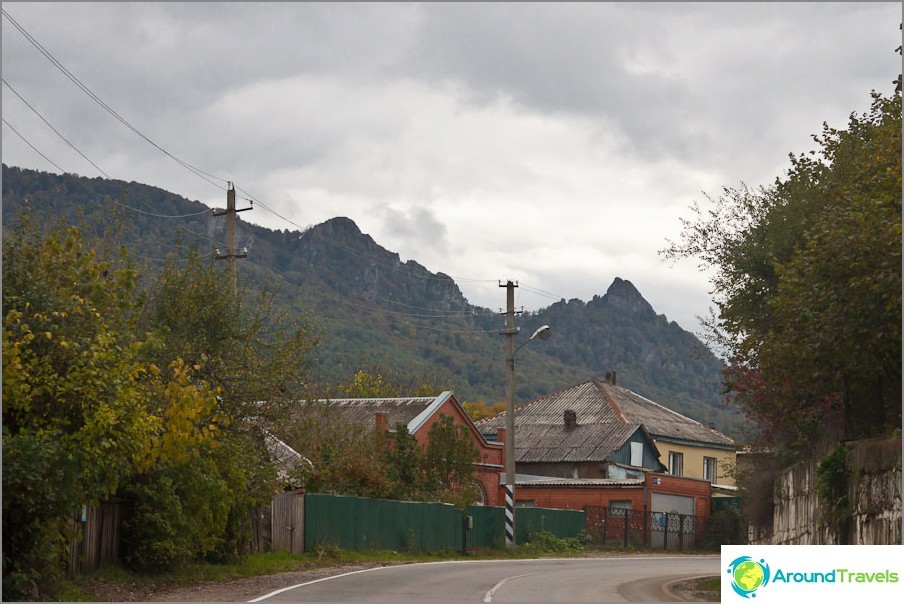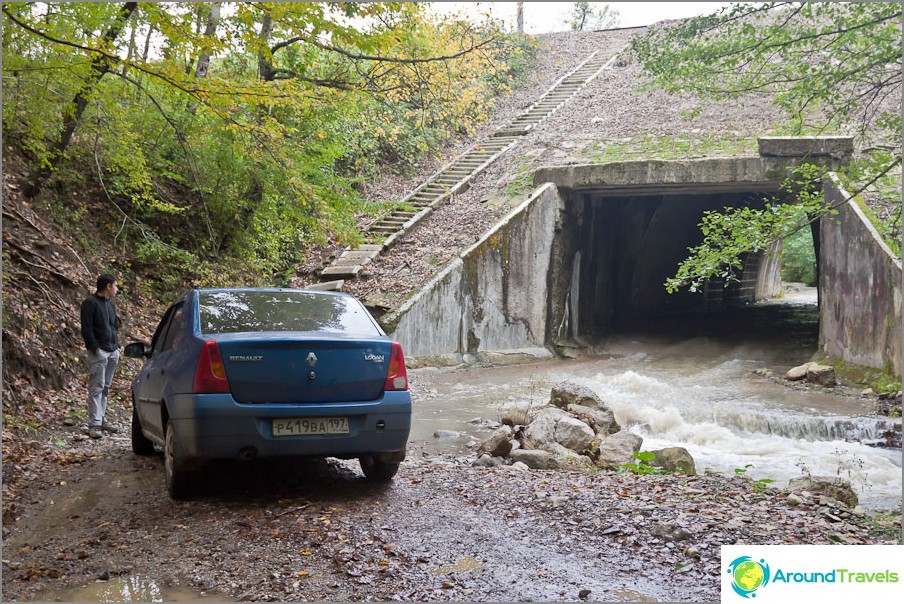 Without thinking twice, we ended up in the village of Indyuk, left the car with the local residents and went upstairs. We were told that the ascent usually takes only a couple of hours, but we didn't know where to go, so we chose the longest option as a result, although the most logical, in our opinion. That is why we were surprised that on our way we did not meet any of the tourists. If it were not for the knee-deep dirt from the machines on which the workers ride, laying the power line, then everything would be great, and I could recommend this particular road for the ascent. We, of course, made an attempt to cut the path, since Mount Turkey is constantly looming before our eyes, and it is more or less clear where to go even without a map, but the weeds did not let us in, we had to return to the usual road.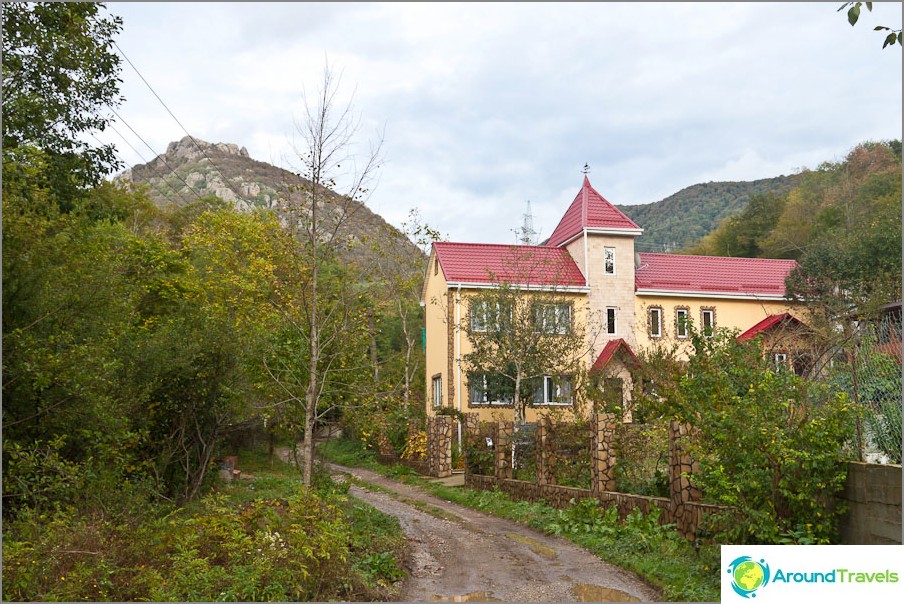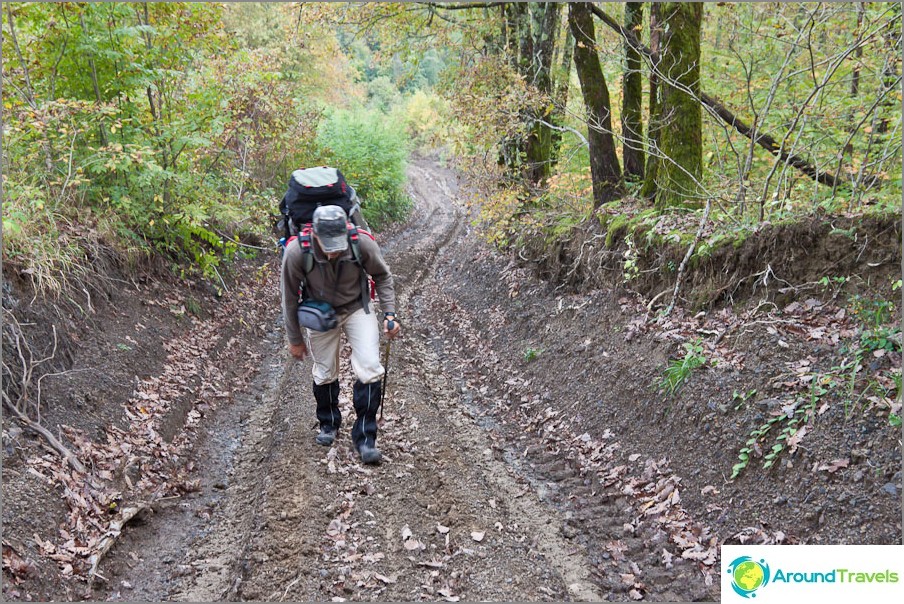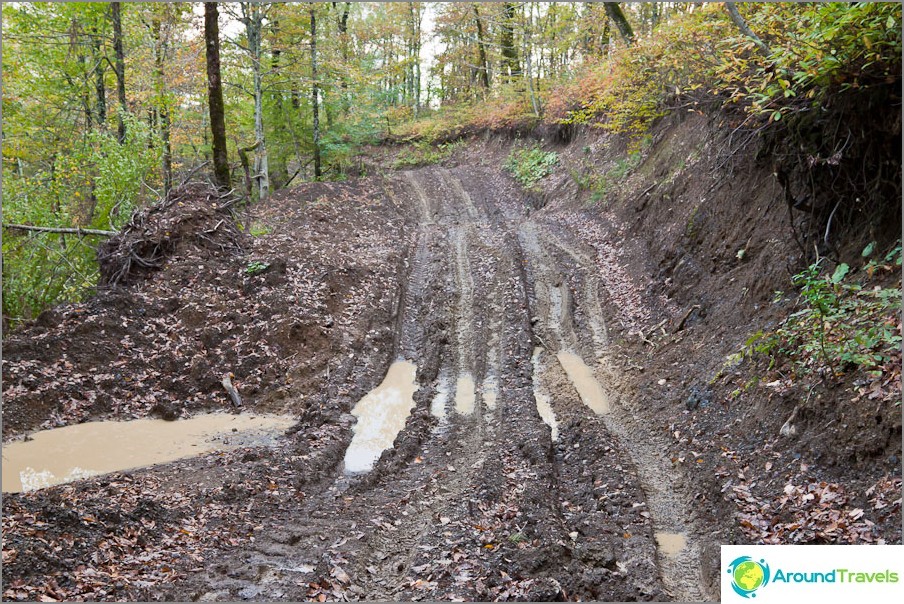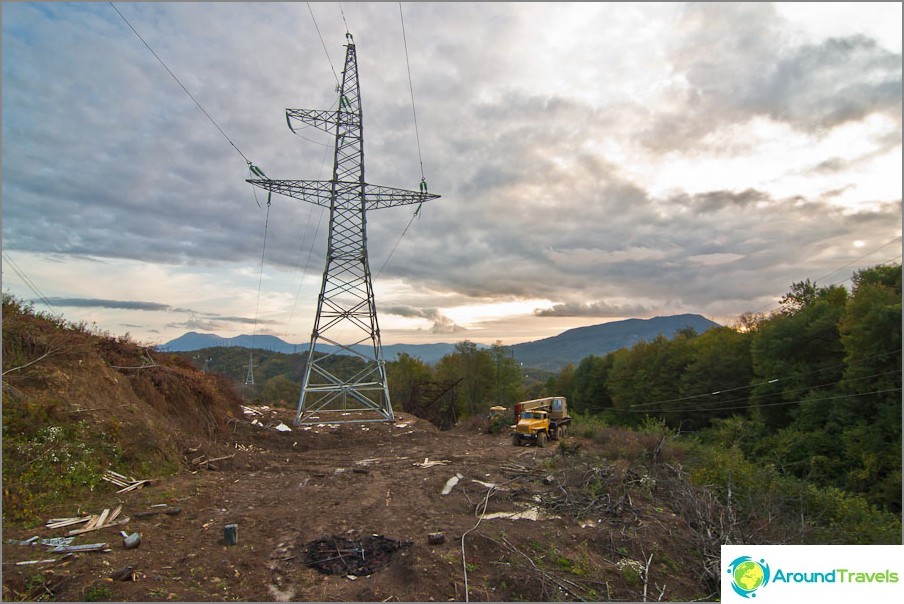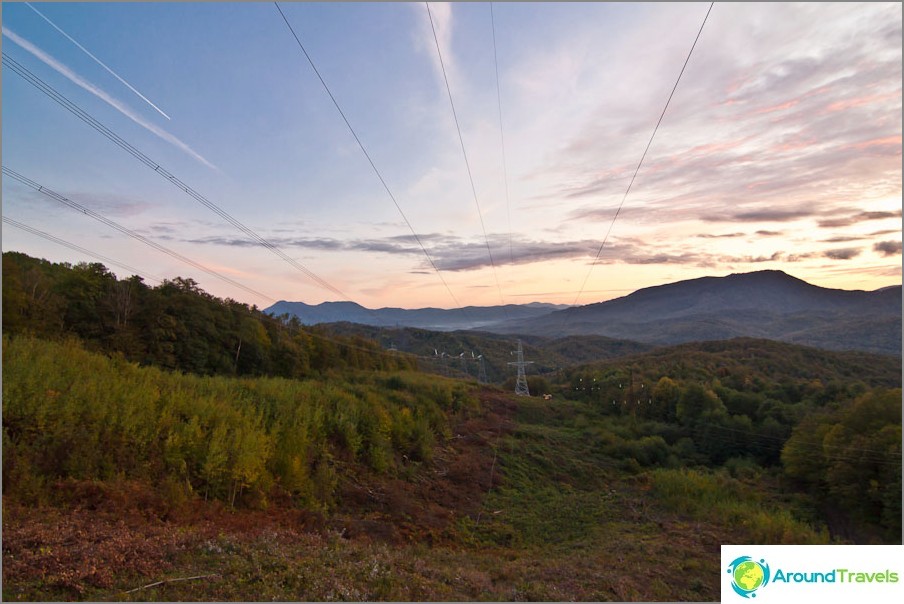 As a result, we did not reach Turkey on the first day and spent the night near the power line mast, right under the wires. Only there we were able to find a small patch for the tent, because everything around was overgrown with the same weeds. But I managed to take a couple of photos of the starry sky!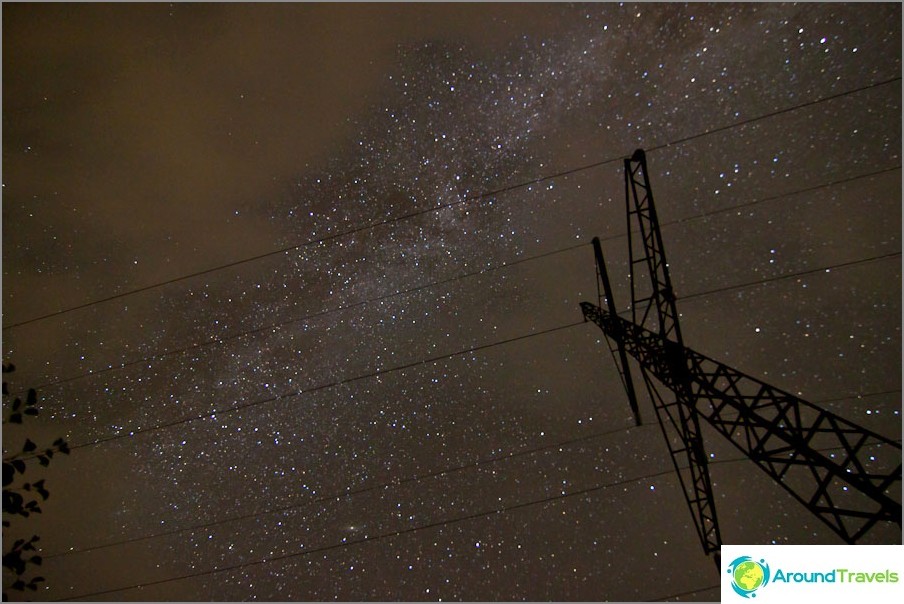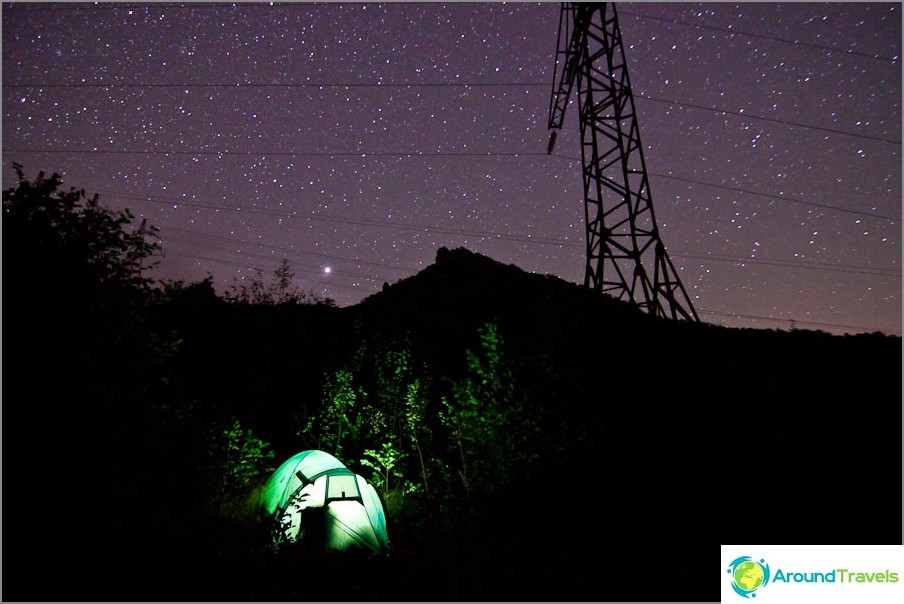 The next day, a path to Mount Turkey was found and we climbed two peaks all day, enjoyed the views and ate chestnuts, which are very convenient to pick up from the ground when climbing somewhere up. By the way, there were three tops, Turkey, Turkey and Turkey, but the first is the most interesting. On the same day we were supposed to meet with Maxim, about whom I wrote in a previous article (Tuapse, life story and Adjarian khachapuri). However, we climbed the neighborhood until the evening, passing a millimeter from each other (we later learned this by checking the trajectories), and only good people reunited us.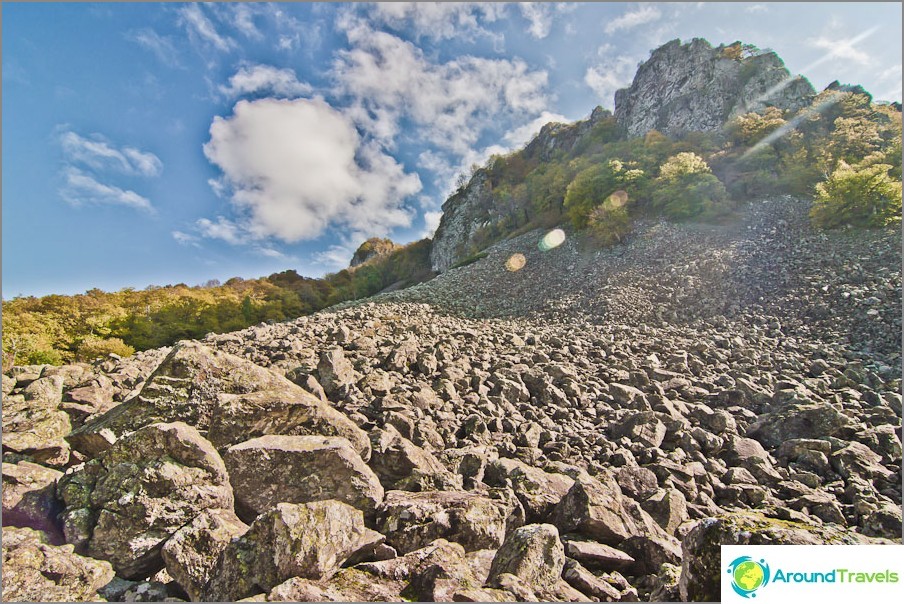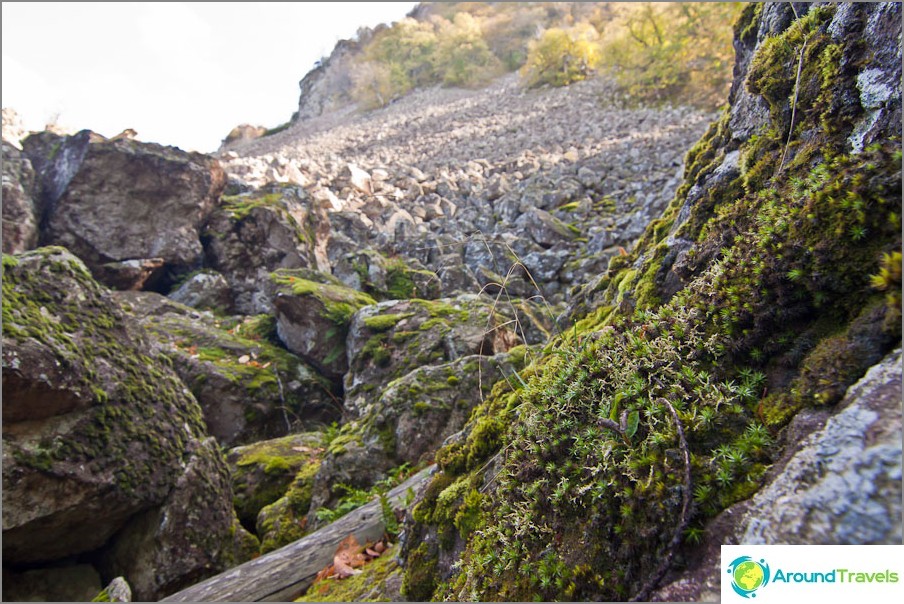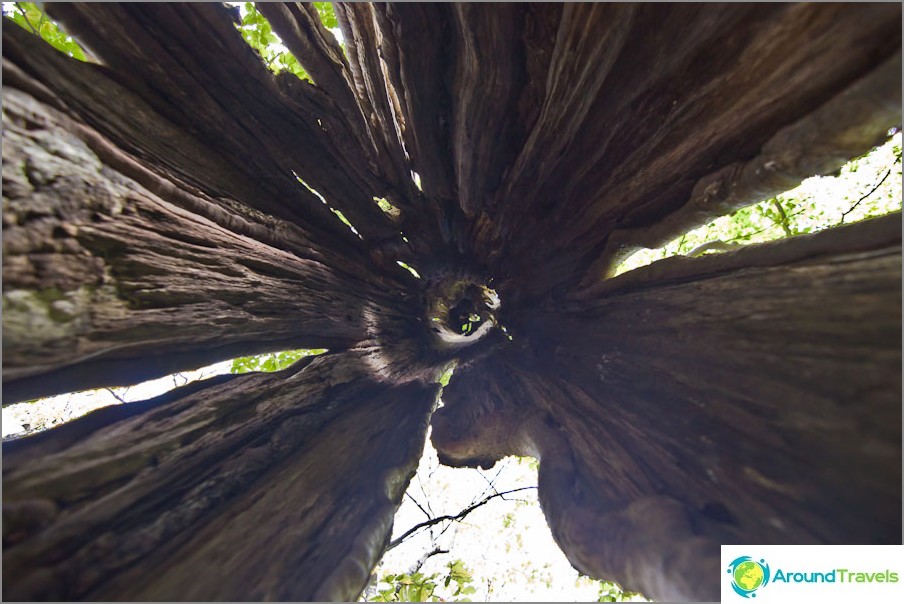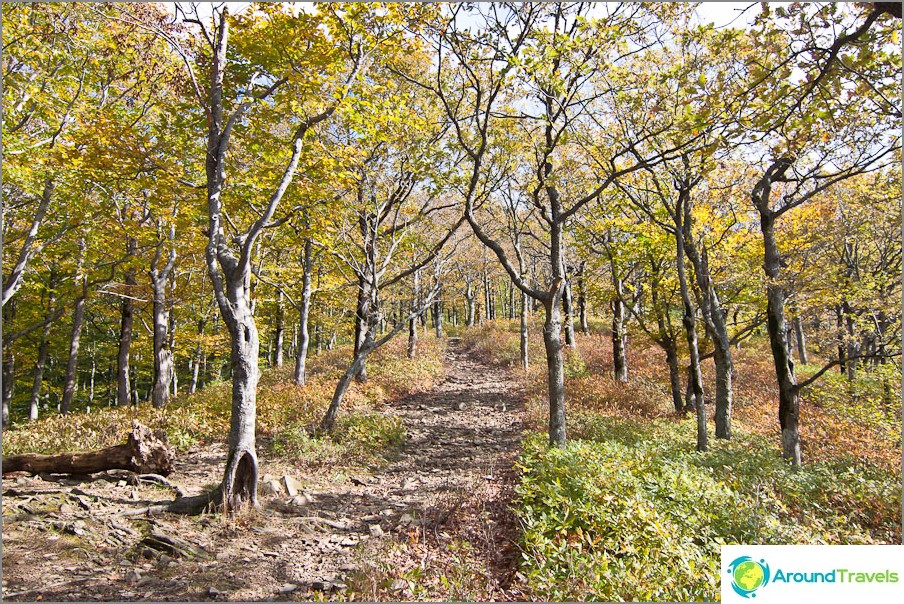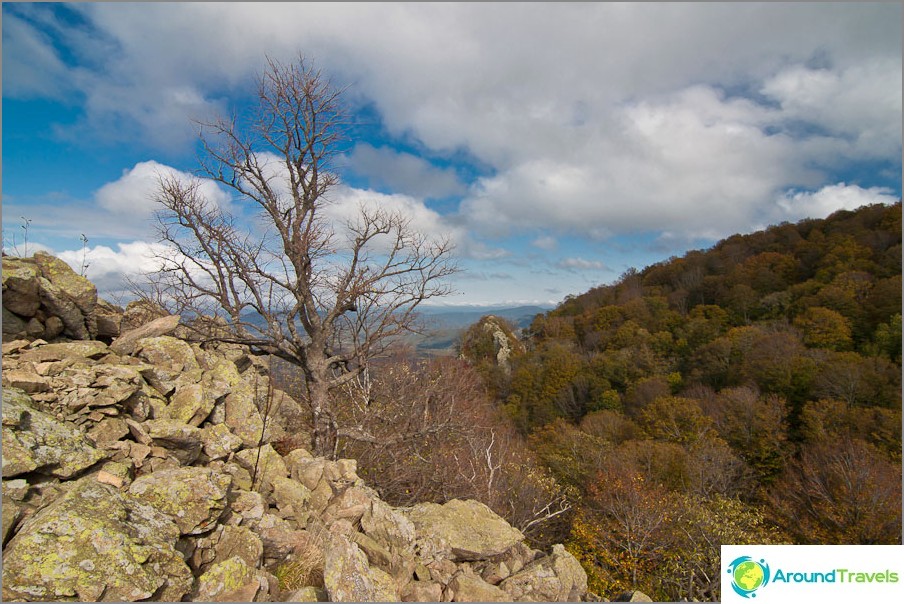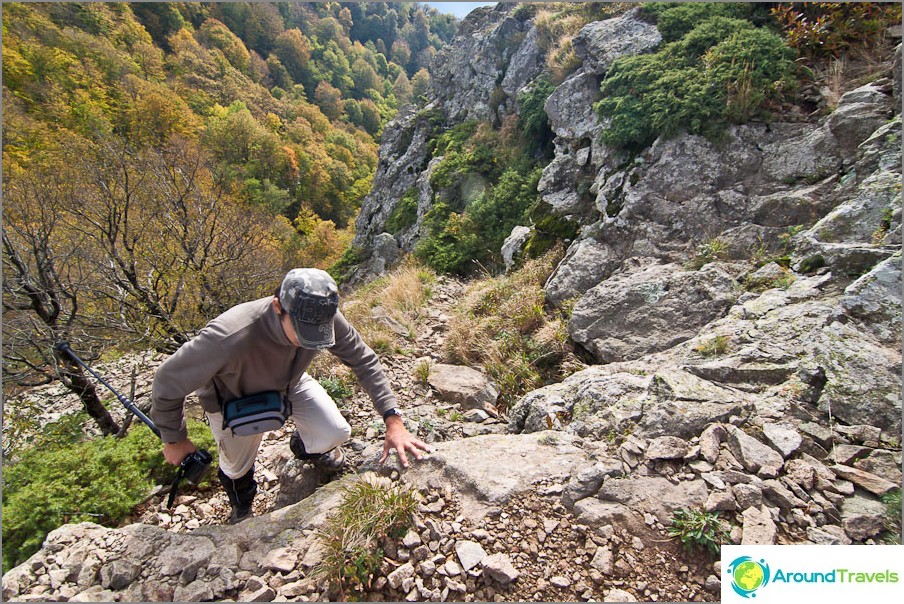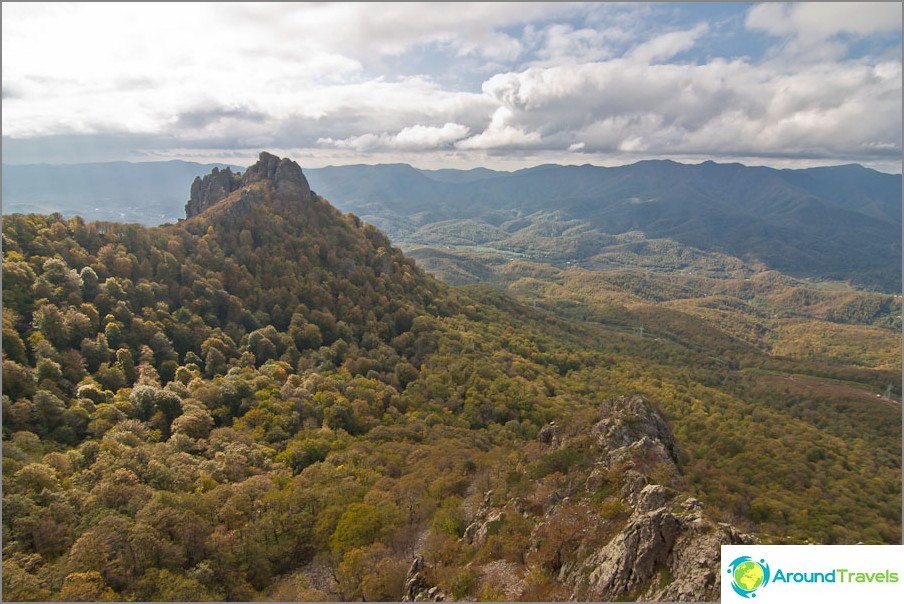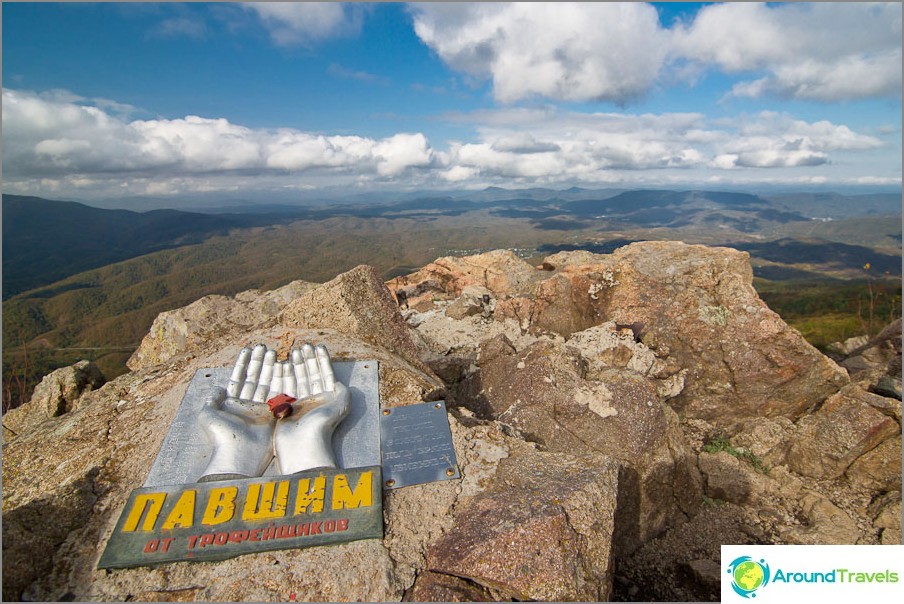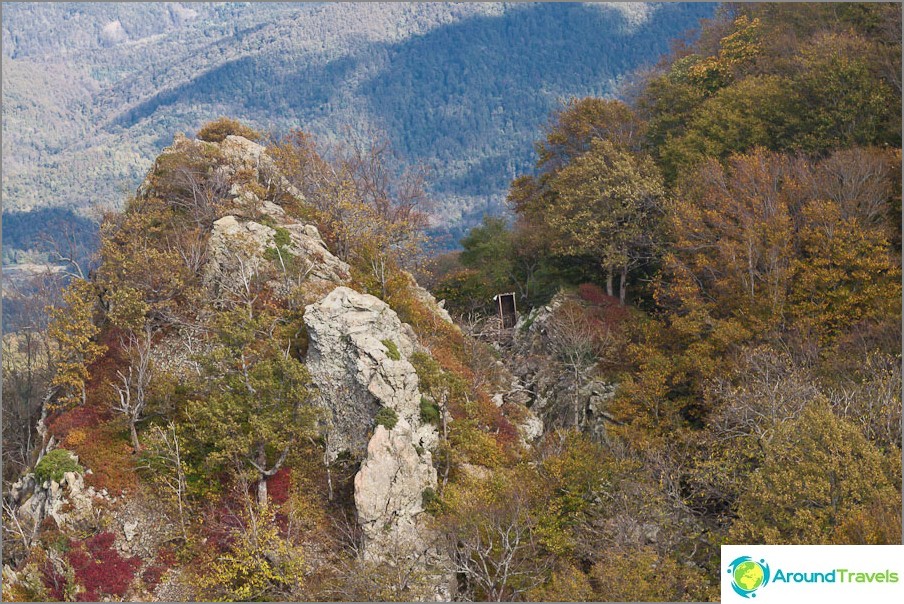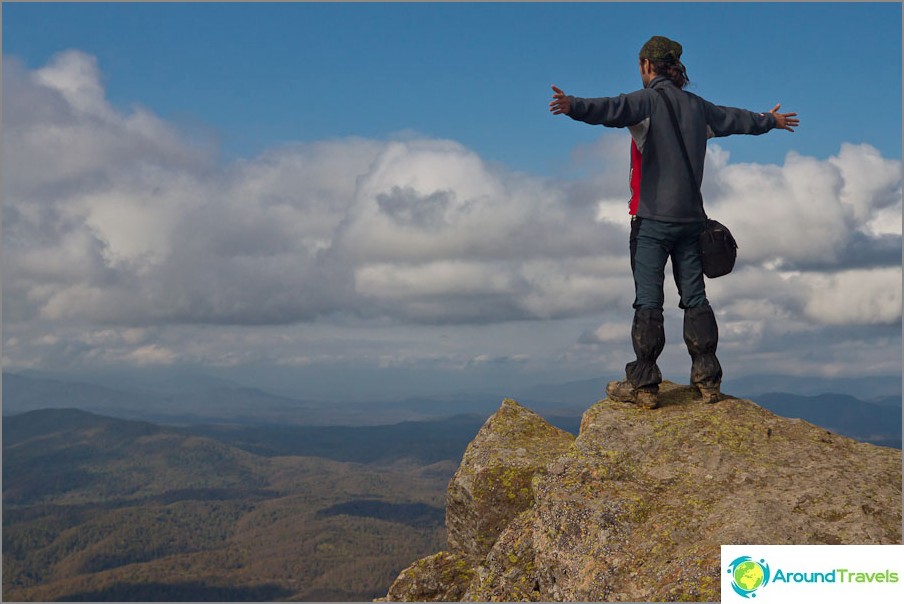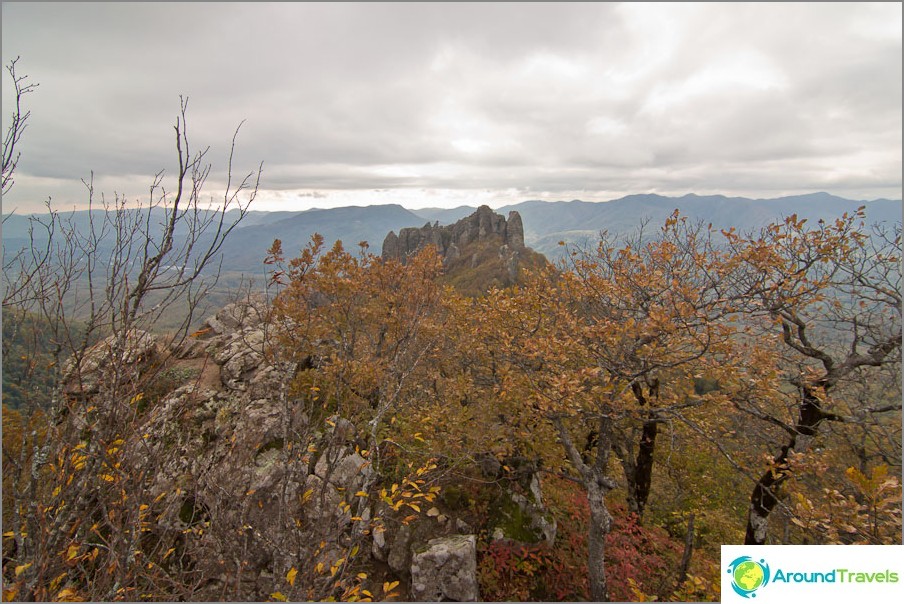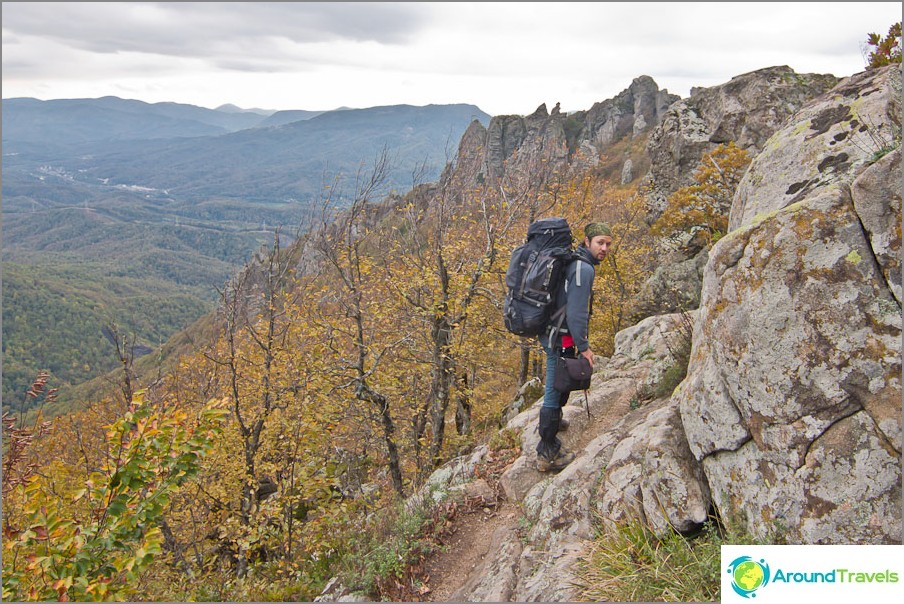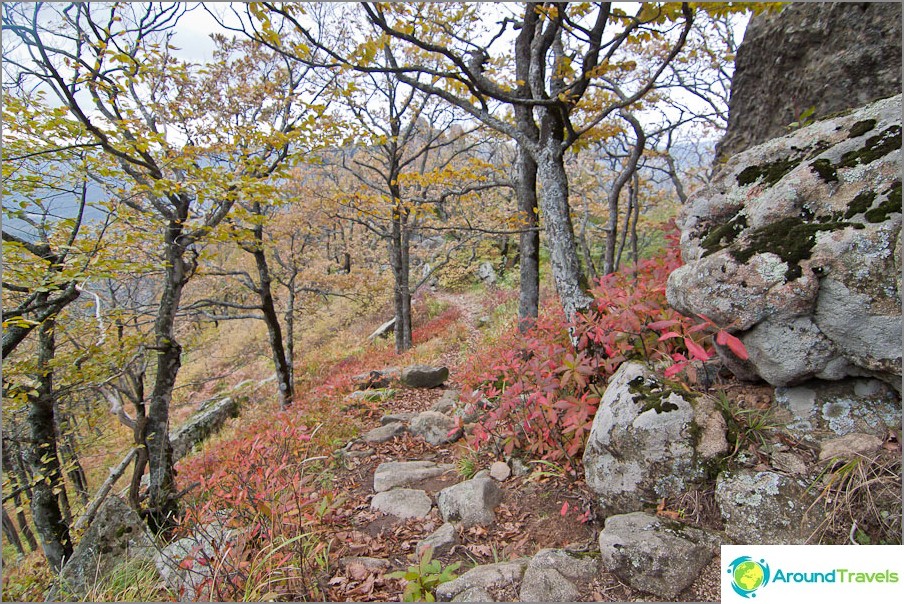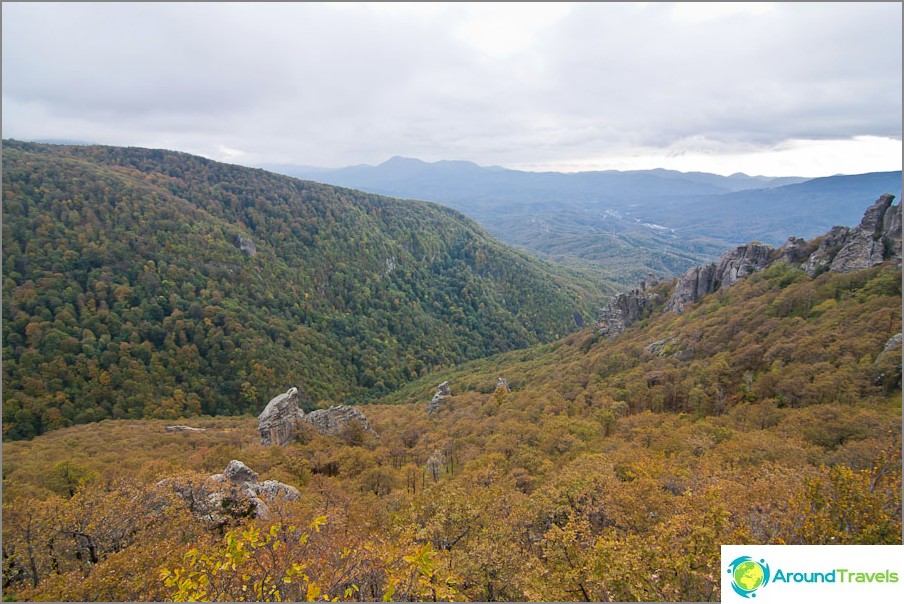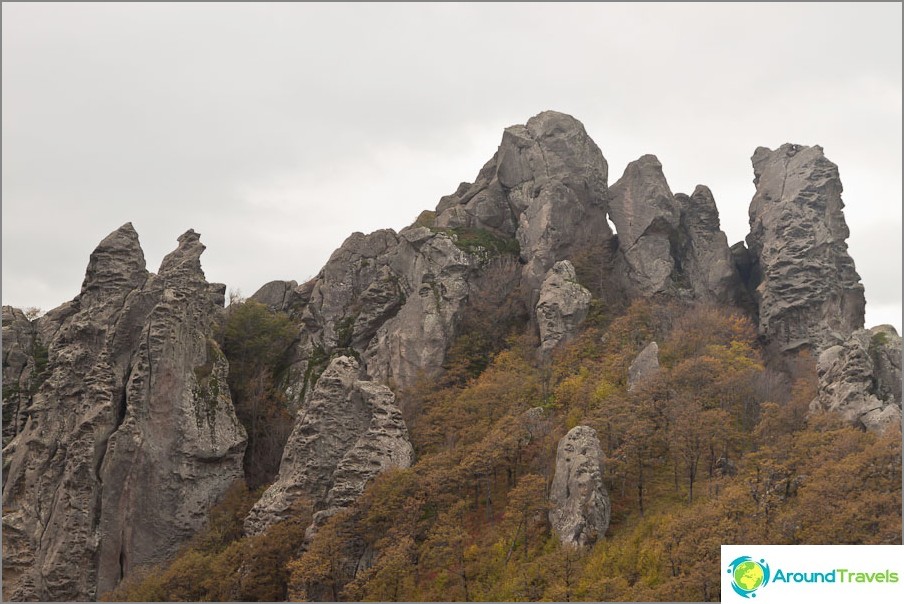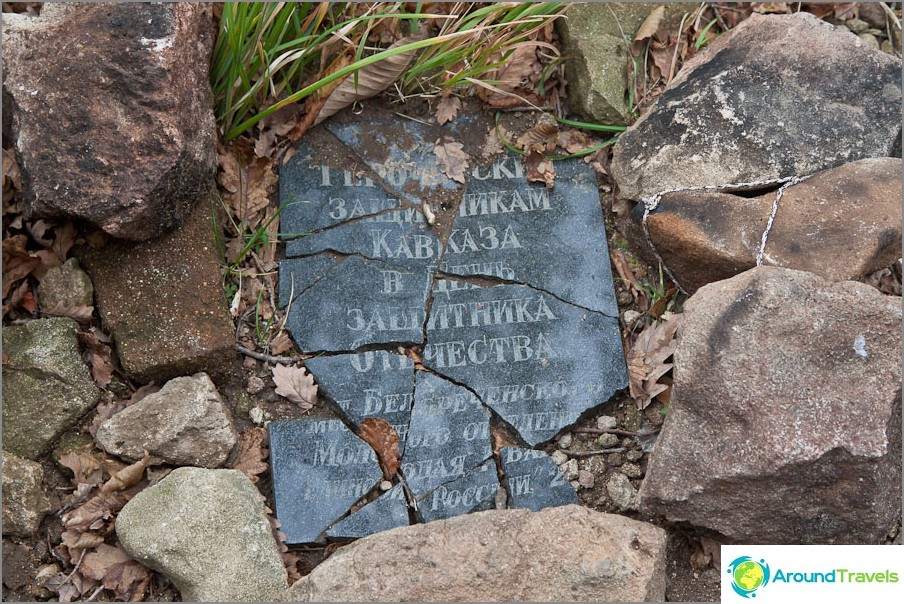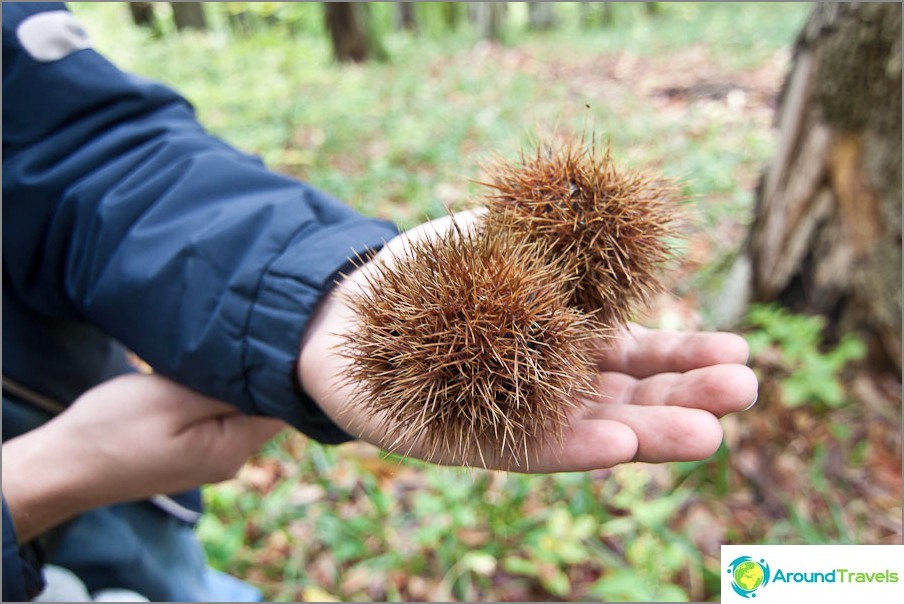 I don't know why Mount Turkey didn't admit me for so long, and then made all sorts of jokes. Personally, she did not seem like an ordinary and soulless stone to me. She is as if alive, with her own atmosphere, energy, mood. And her forms are so bizarre! Rocks dotted with grooves, in places smooth and covered with a layer of green moss, with animal roars and baths. Straight unearthly civilizations tried, flew in on their starship and abandoned it, it turned to stone and overgrown with trees. It is clear that everything can be explained by wind, water and sun. Or the fact that this is an underwater volcano of the former Tethys Ocean, but you want to believe in a fairy tale, right? By the way, I immediately had an association with stone outliers in Cappadocia (Turkey), still a brainwash.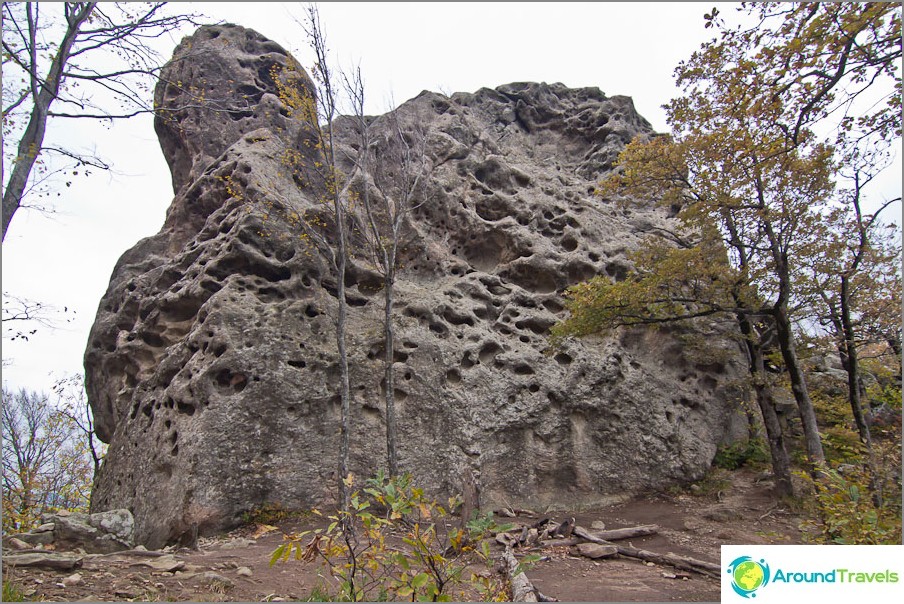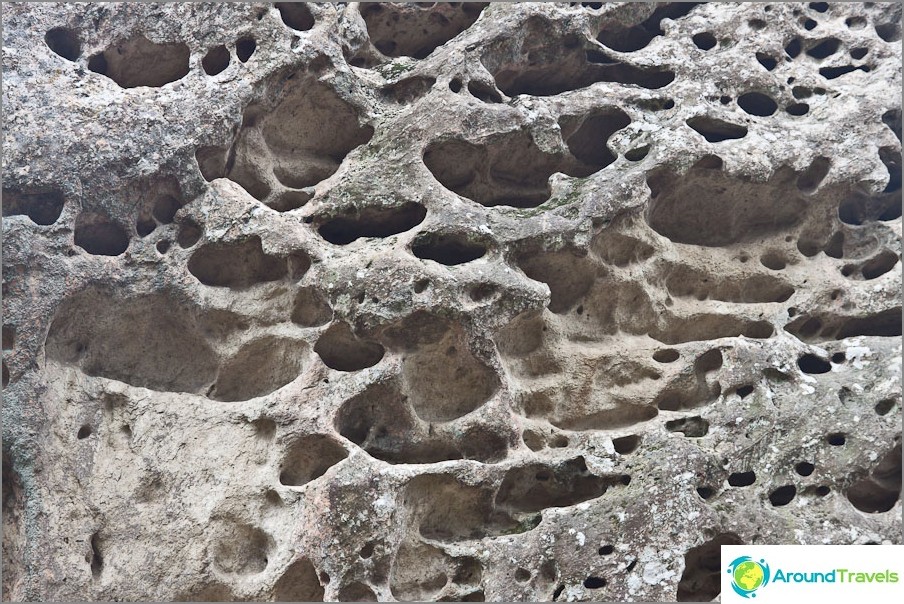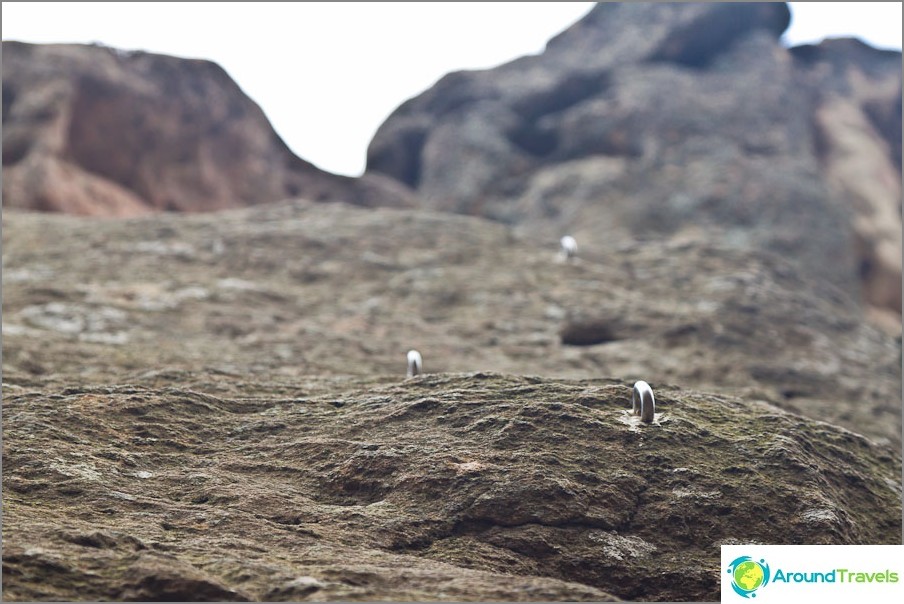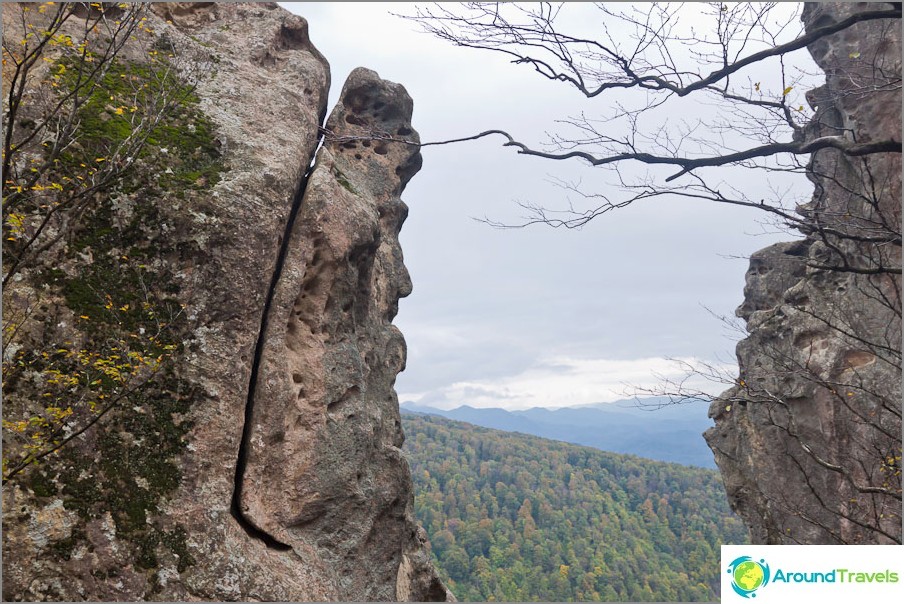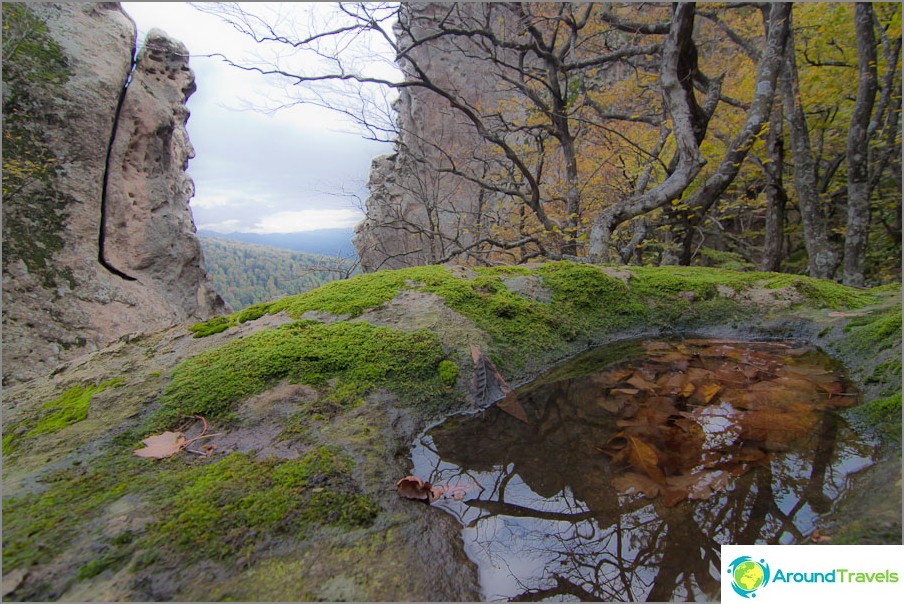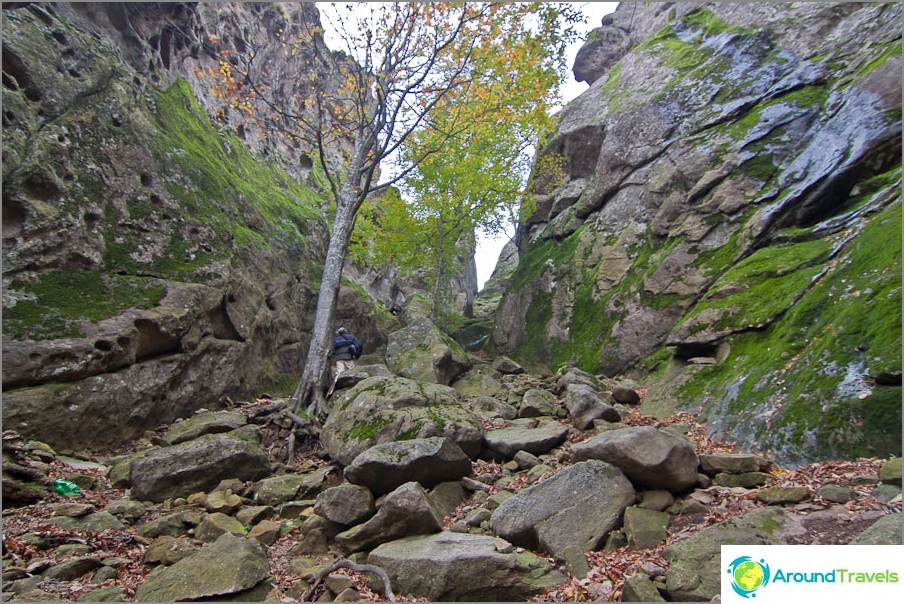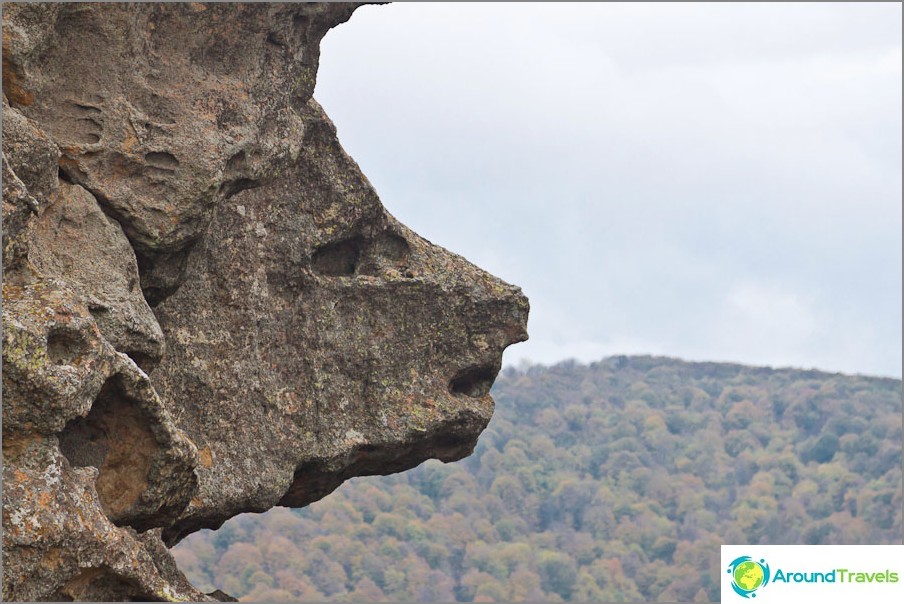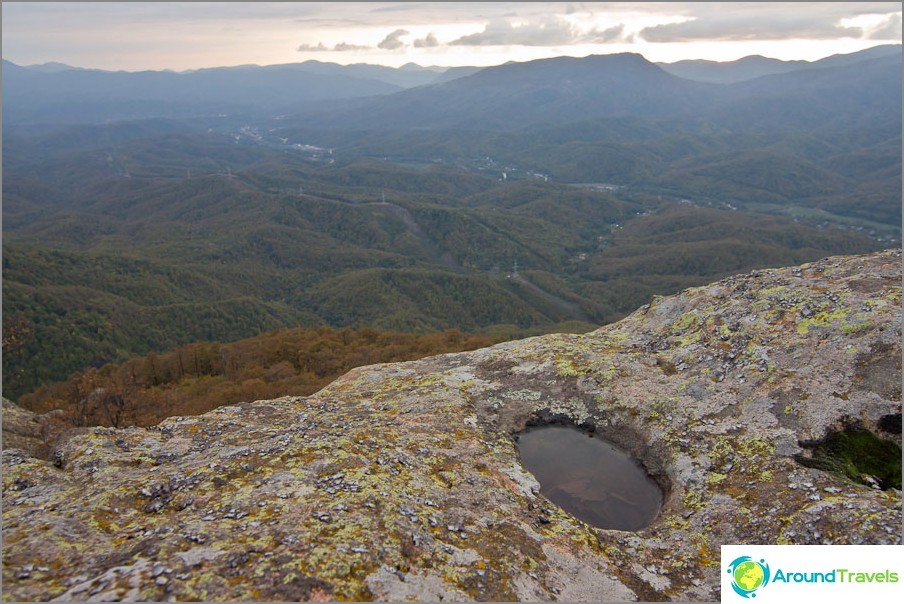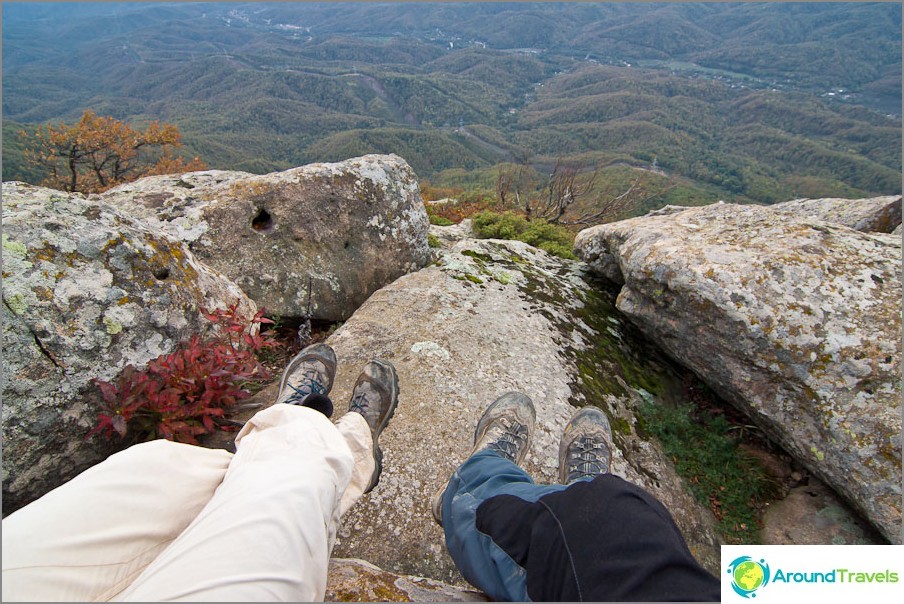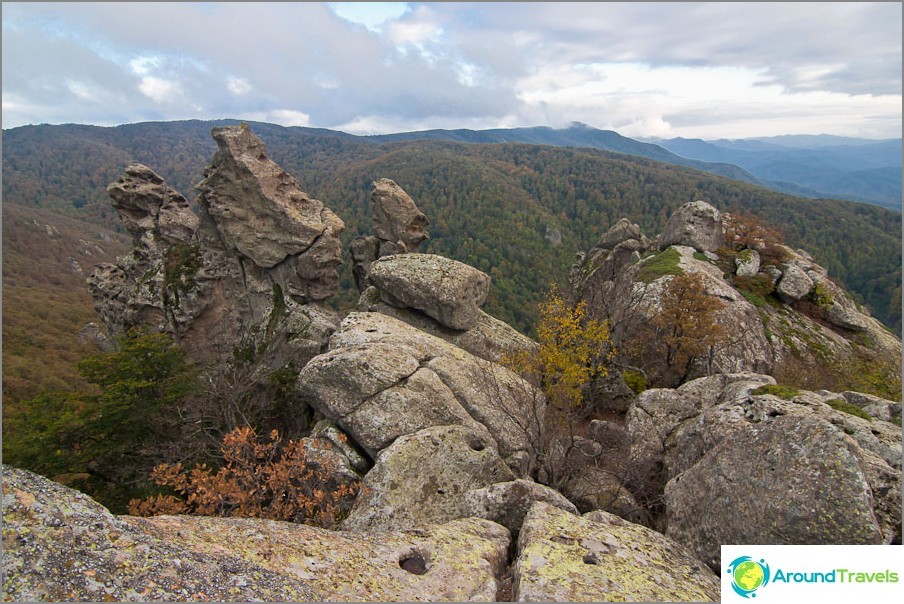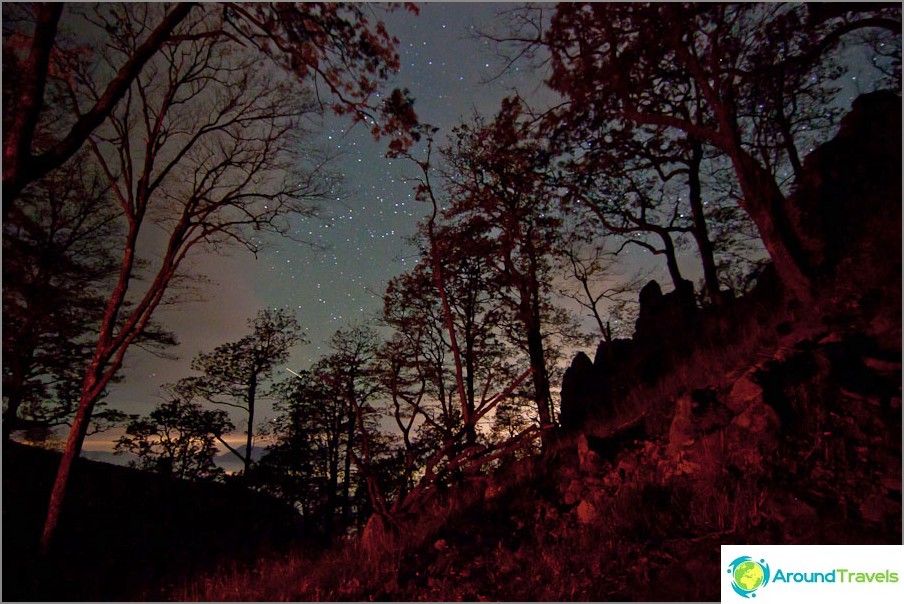 And in the morning, nature gave us a gift - we were above the clouds. The white shroud fell and gently enveloped almost all the slopes, leaving only the black tops of the mountains. A sight from which it is difficult to take your eyes off. Well, isn't it worth living for at least?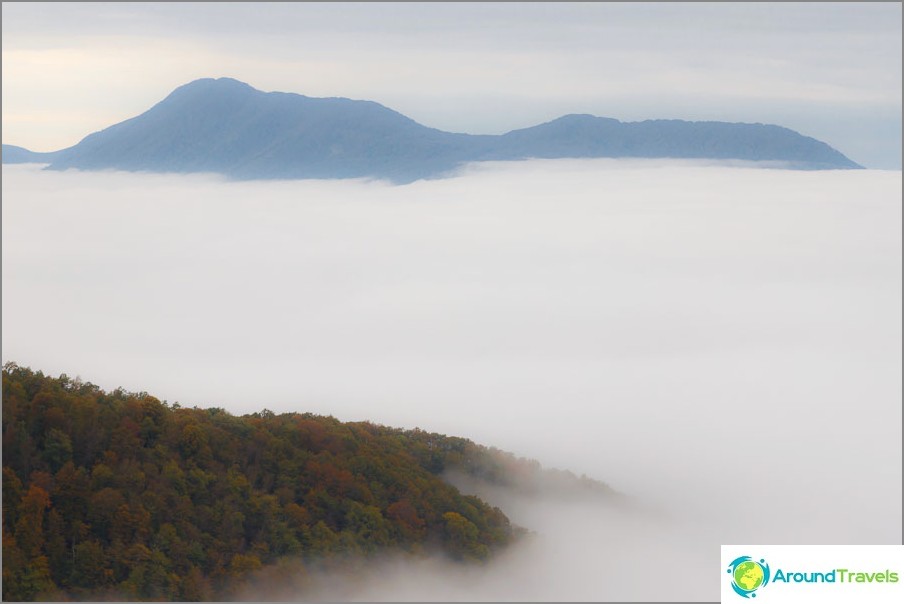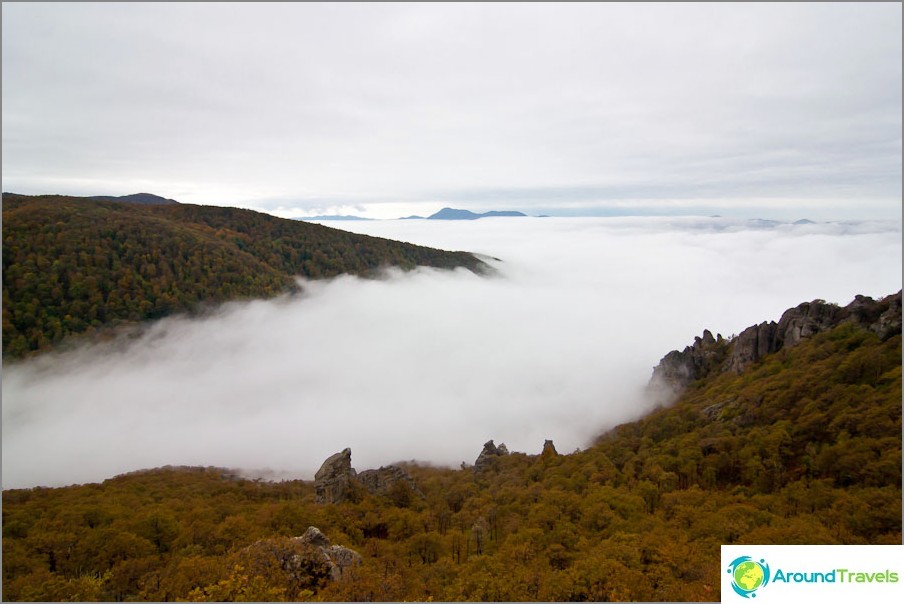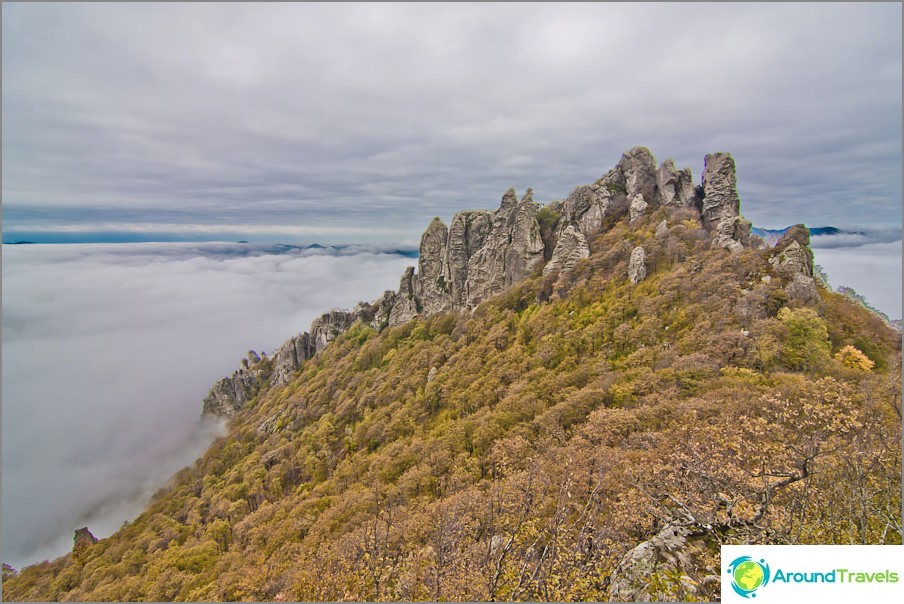 How to get there
I won't tell you our route, hardly anyone will go like that, there is a shorter path. First of all, you need to get to the railway bridge of the Tuapse-Belorechensk line, which is located at the end of the village of Indyuk, if you go from Tuapse. This is an old bridge, in the form of a narrow arch through which a motor road passes. It is the second in the account, and the first is modern. By the way, you can leave your car here. From there, a path goes up, along which only up and up. There will be turns, but the azimuth will tell you where to turn. A short section of the path will need to go along the power line, literally 300 meters, cross it, and up again.
How to get to this bridge. Everything is clear with the car, but if you go by train, you will need to get off on platforms 1744 km (Tuapse-Goryachy Klyuch line), Indyuk (Tuapse-Belorechensk line), 1860 km (Tuapse-Goryachy Klyuch and Tuapse-Belorechensk line). You just need to look at the schedules in advance, what and where and what time it comes, as well as whether there are such stops. You can get off at neighboring stations, but then you will have to walk well on foot..
You can also get there by buses Tuapse-Terziyan and Tuapse-Shaumyan, you need to get off after the old railway bridge.