This trip to the Caucasus Mountains began with a train and with surprise. How do you like the situation when a vvshnik comes up to you in the car and says: «Sorry, please, could you please help me». He asked for this mattress from the top shelf. I precipitated immediately. Somehow such people are more accustomed to see in a different role. Well, okay, apparently they are also different..
Just before I went to Tuapse, talked with a neighbor. When he saw me taking notes in my notebook, he asked if I was a writer. And then he tried to convince me that he saw me somewhere on TV. It's nice, however, I am already recognizable! Although they didn't show me on TV (showed a year after that). But I'm always ready to give interviews about my life..
No matter how trite it may seem, but immediately after the train and friendly hugs, I trudged to the wild beach to warm up, swim and breathe the sea air. Oddly enough, I swam in splendid isolation, apparently because the water had not yet warmed up.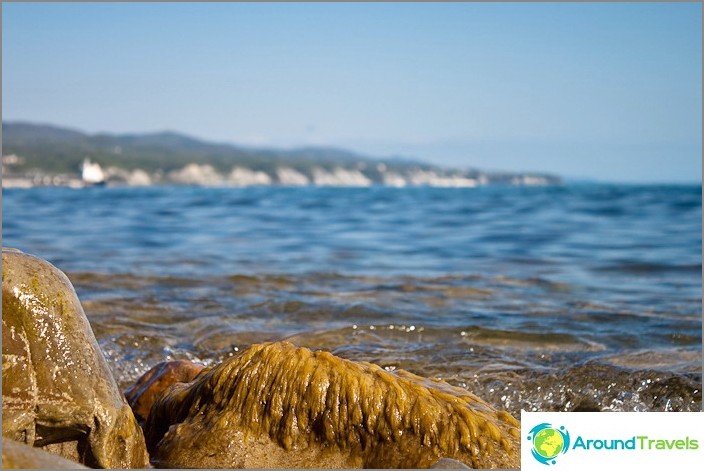 My friend, a local resident, kindly agreed to take me to the Tuapse mountains, and in particular to the town of Dva Brata, the next day. Unfortunately, he is a busy man, otherwise we would be at Mount Turkey went in. The height of the mountain Dva Brata is small, about 1000m. But to be honest, after the winter sitting at the computer, the ascent was hard. While walking was thinking, not smoking and not alcohol kill us, but physical inactivity. At least write a separate article on this topic, urging people to move more, and travel in particular. My friend, although he said that we went very quickly and I was kind of good, he himself complained to me that he was not tired at all ... Here they are the moose of the Caucasus Mountains! They walk for hours and do not get tired. So that I live like this!
Mountain Dva Brata overlooks the Caucasus Mountains: Mount Semiglavaya, Mount Semashko, Mount Fisht. Unfortunately, it was cloudy, so not all the slides were clearly visible. But the village of Anastasievka was clearly visible, from where we started our journey..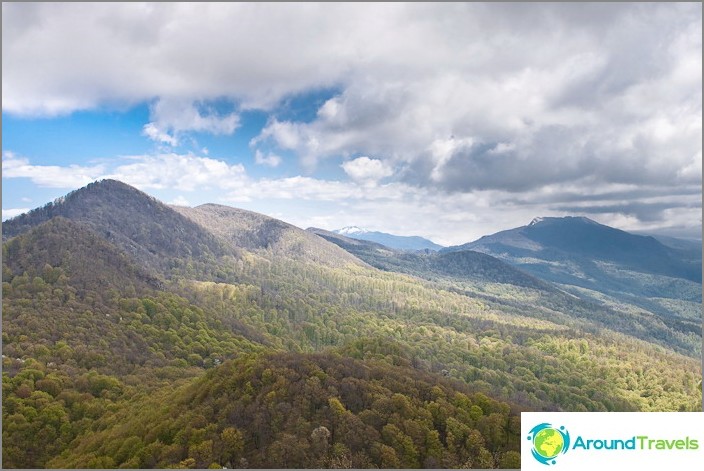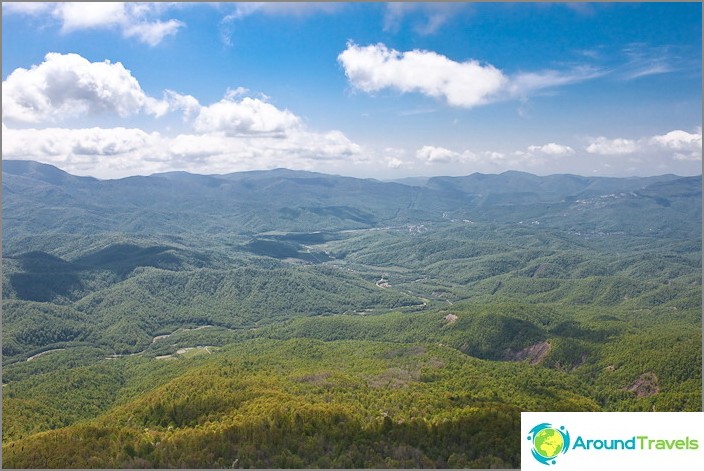 Mountain Two Brothers has two peaks, therefore it has such a name. It is good to stay on the tops for the night. But this was not our case.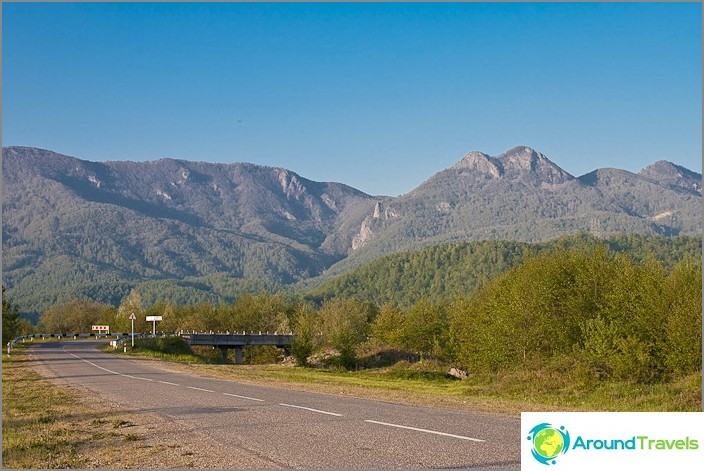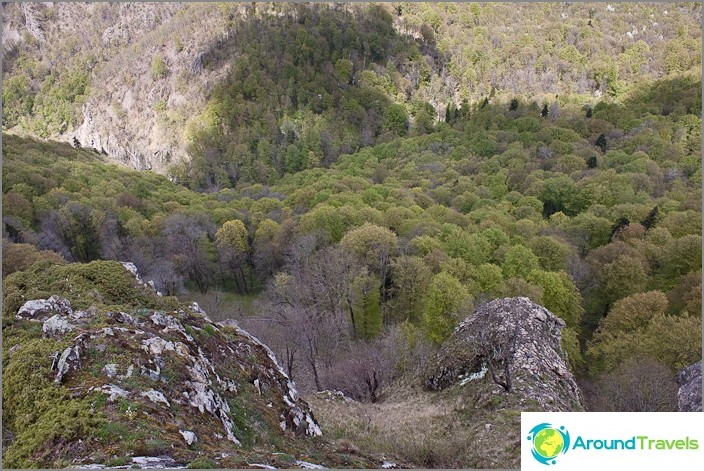 The way back turned out to be longer and more interesting. In reality, those who walk differently lose a lot. I memorized this route and now I can take those who wish to a hiking trip to the Caucasus mountains, or at least to the Tuapse mountains. So, on the way back from Mount Two Brothers, I practiced photographing waterfalls on a tripod. An interesting effect is obtained.
And then we got into a beautiful canyon - a high gorge, at the bottom of which a mountain river flows with small waterfalls. This is where we had to climb. Sometimes jumping, sometimes grabbing the ledges with all limbs.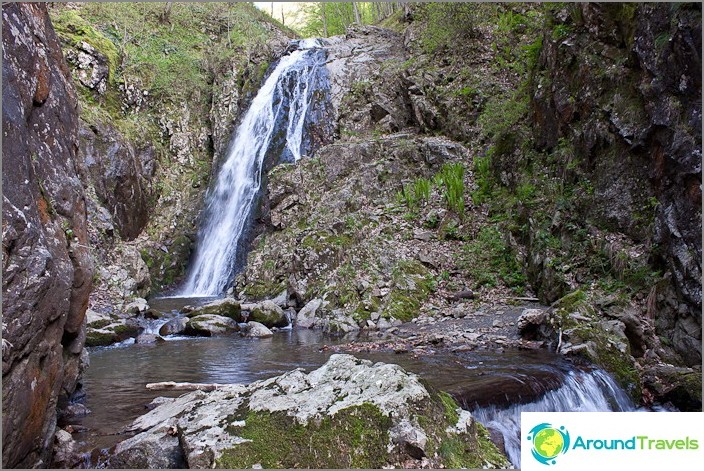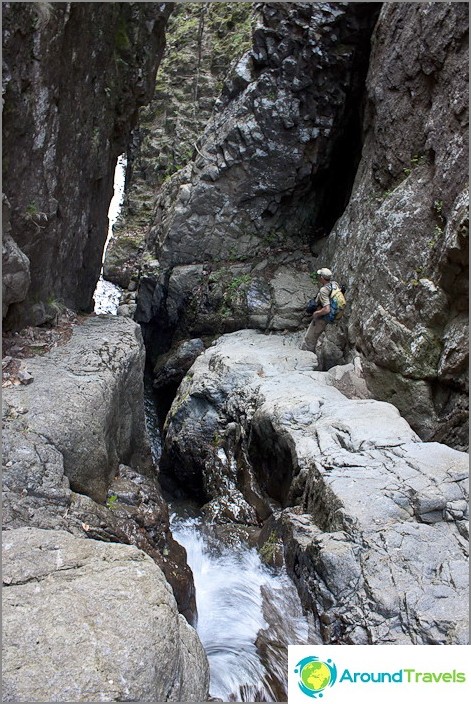 In a couple of places even in «I wanted a toilet» - the stones are wet and slippery, and although the flight was only a few meters, the bones would have to be collected later. It's good that a rope is stretched here and there.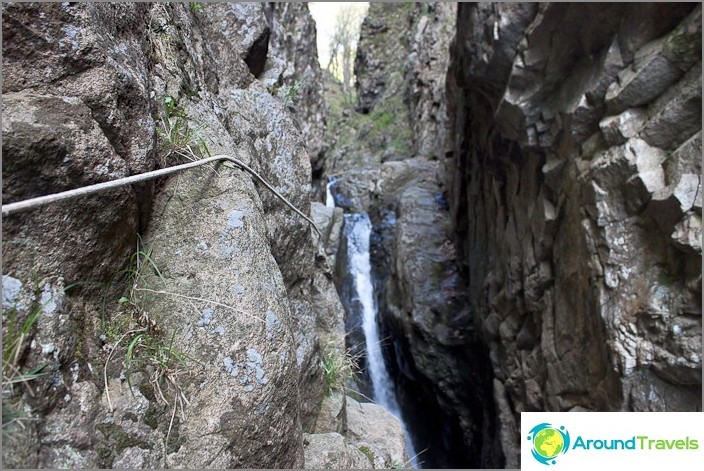 After the canyon, there were views of the other side of Mount Two Brothers - the rocks. You look and think, but not to get carried away with rock climbing? the beauty!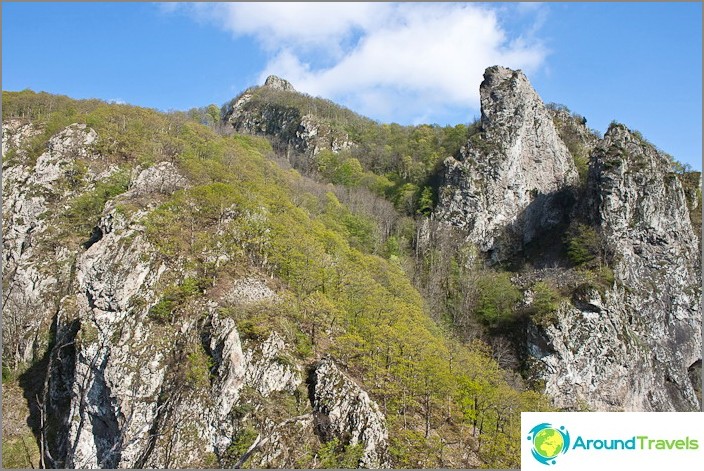 And also once again a view of the Caucasus mountains opens. It's hard to take your eyes off.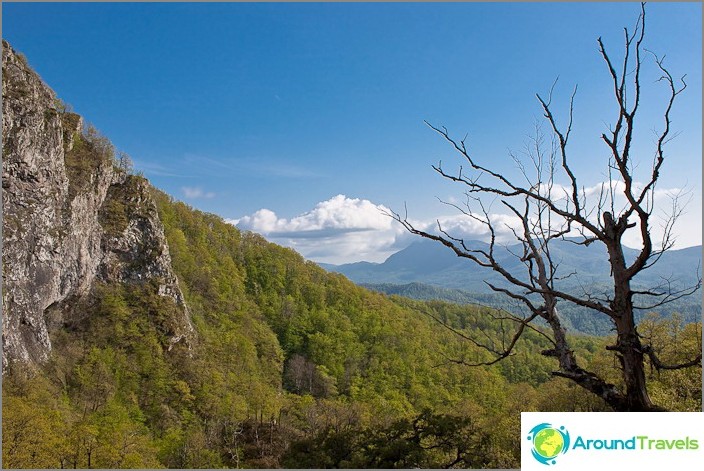 A couple more waterfalls. Although there were many more along the way.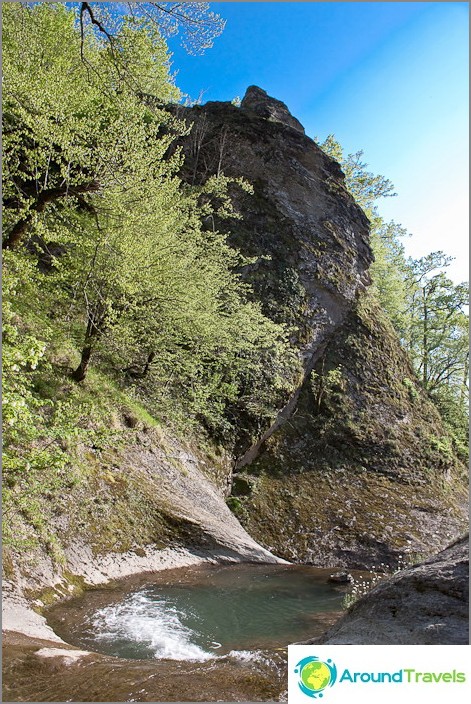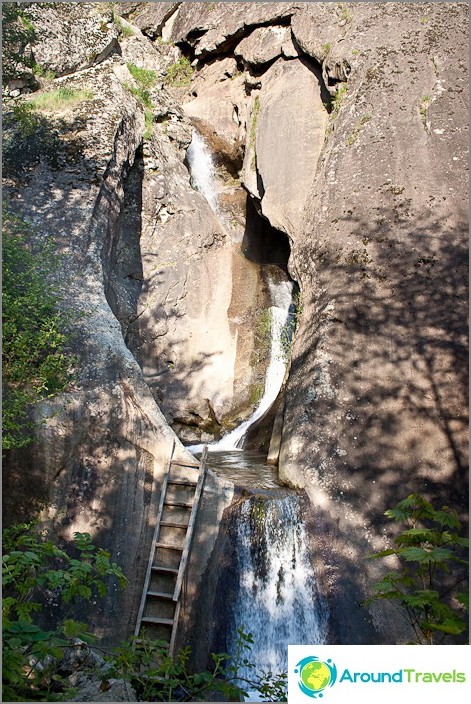 And then, returning back to Tuapse, I was happy and contented after so many impressions, fell with a temperature of 39. And I missed the hike on Mount Semiglavaya and Grachevsky Crown. After lying for several days, I pulled myself together and left for Vozrozhdenie village, where my wife and my friends were waiting for me.