Upside Down House Pattaya or «Bringing Down the House» appeared in the vicinity of Pattaya recently. In a small area adjacent to the house itself, there are several other entertainments - a knight's castle, gyroscopes, a labyrinth of green bushes, a barrel of water. There is a house outside the city, on the road to the Golden Buddha Mountain, Silver Lake and Ramayana Water Park.
The content of the article
Upside Down House in Pattaya
Inside the house, the atmosphere is completely real, with modern furniture, a TV set and fake food in plates, and there is even a toilet with a toilet bowl. At the same time, not only is the house turned upside down, but also the floor is slightly angled. So when you enter, everything starts to float a little before your eyes, your head is a little dizzy and disorientation sets in. The brain is trying to figure out what's going on. And even after leaving the house, it can pump a little.
But in general, it is more of an attraction for photography. Only poses for greater effect are not so easy to choose, you need to practice. It is better to do a lot of takes and look upside down on the camera screen, then it is clear what happens.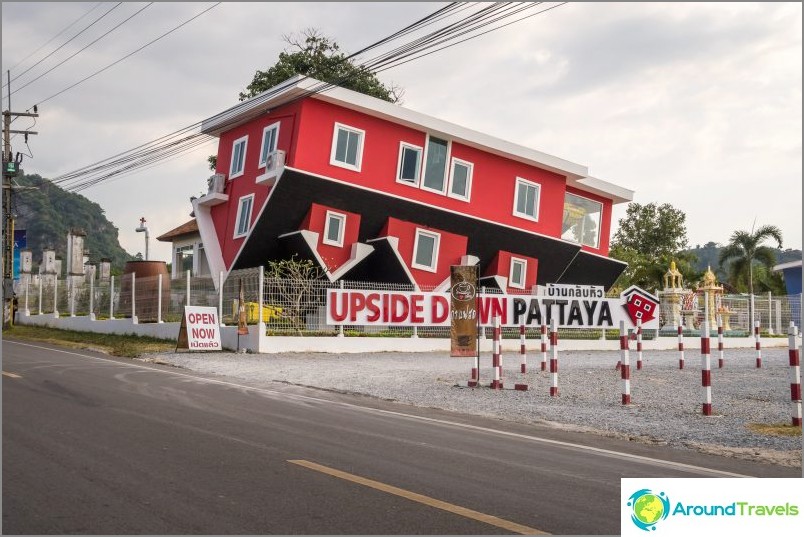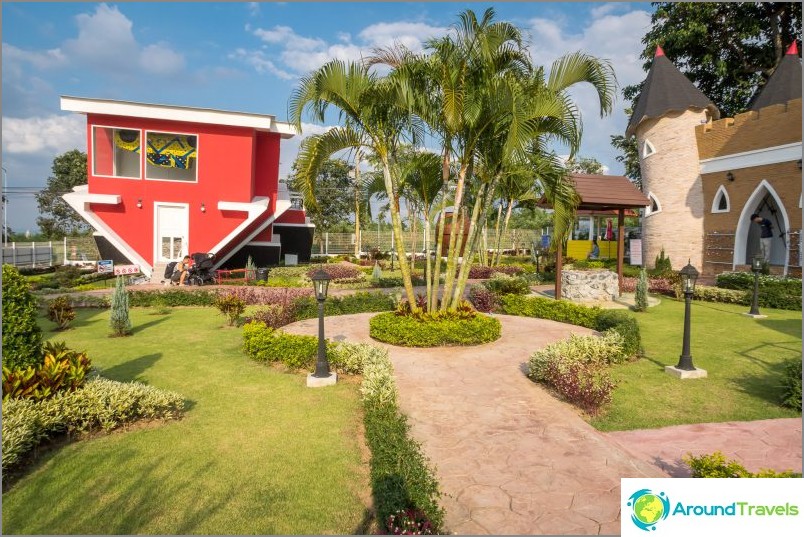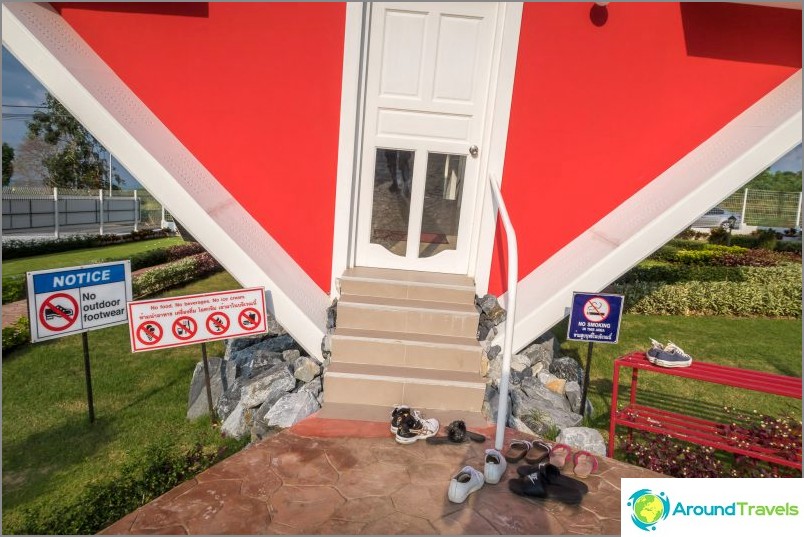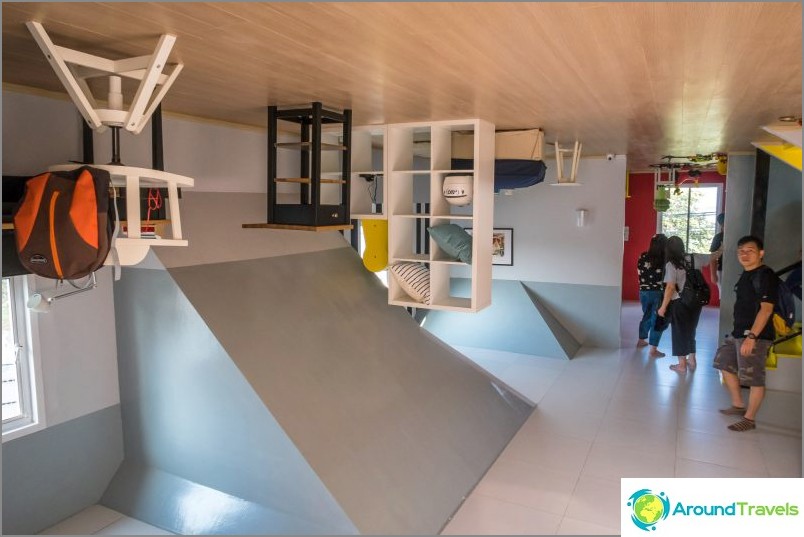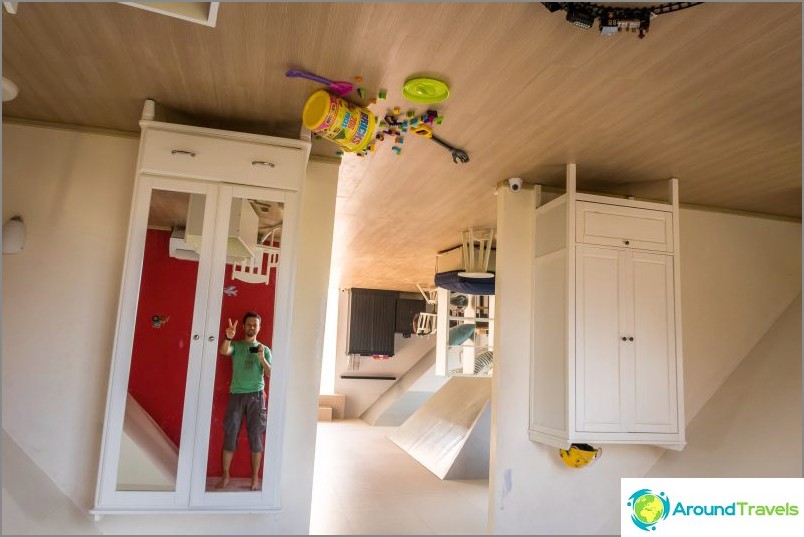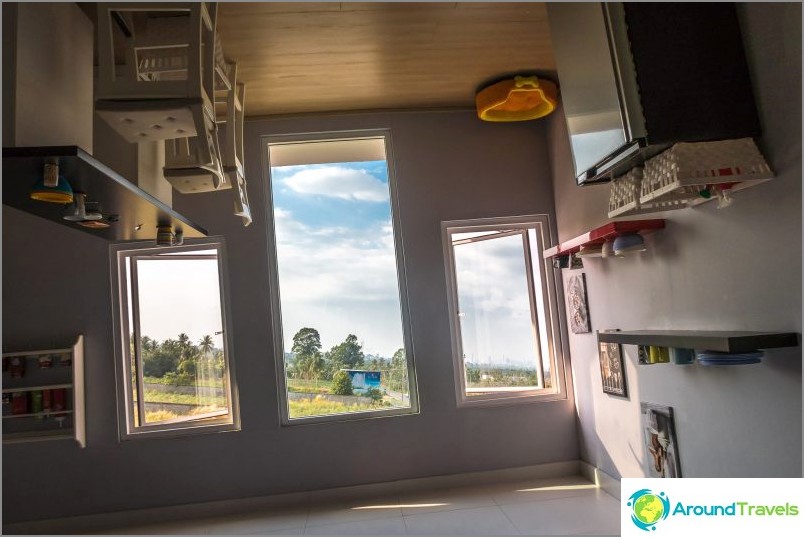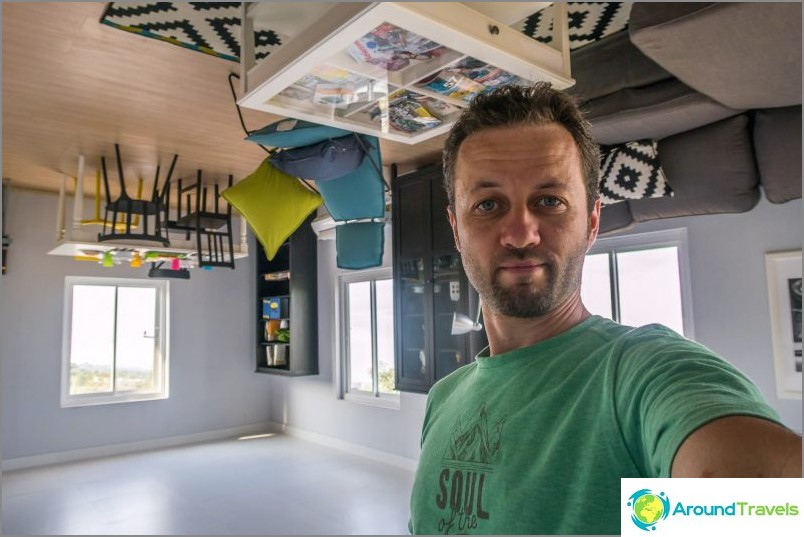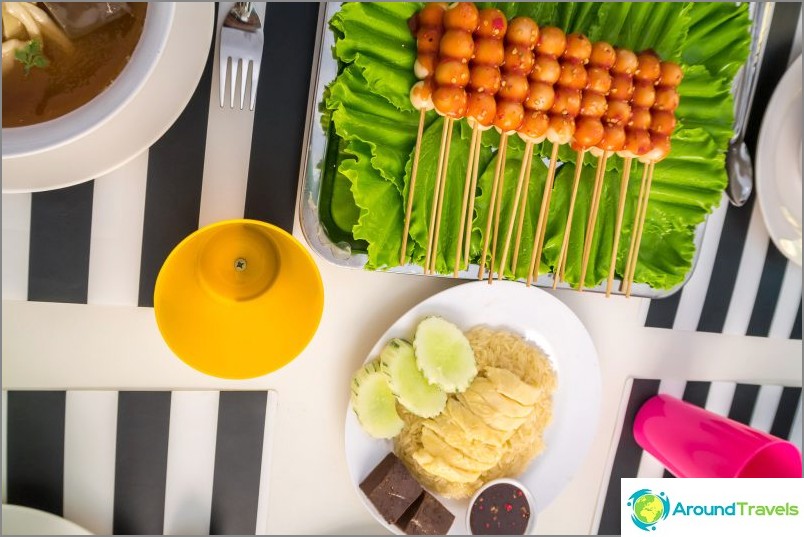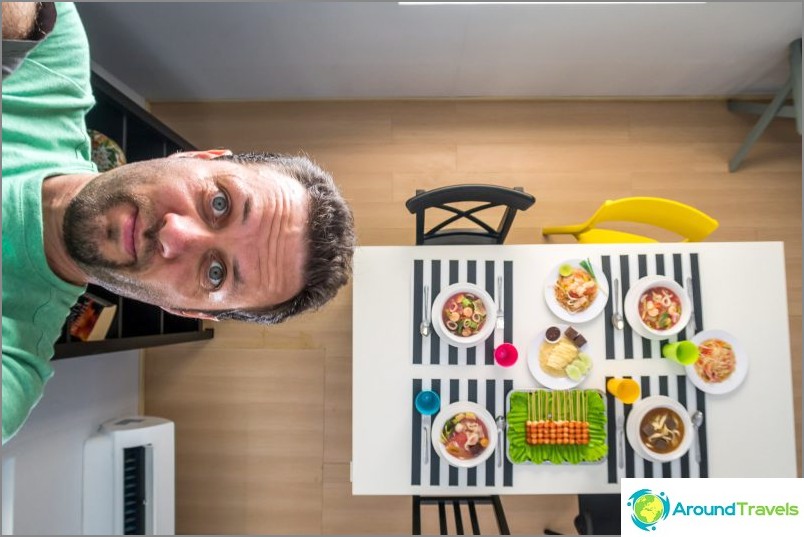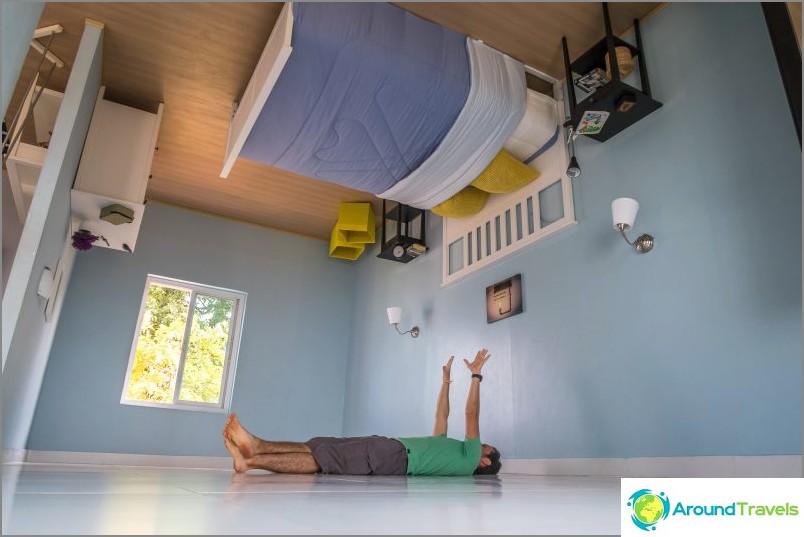 In addition to the interiors itself, an overturned car hangs outside the overturned house, and there are several other attractions on the territory: a small model of a medieval castle with concave walls, with locks at the entrance. Like us, newlyweds can hang a castle here for good luck. You can climb the castle and look at the territory from a height.
And then there are gyroscopes, as for training pilots and astronauts, you can check your vestibular apparatus. This entertainment costs 20 baht.
There are also bicycles with inverted handlebars, and a simple green maze, which I completed in 30 seconds, since there was a map at the entrance. The Chinese rushed after me as the smartest.
There is a cafe on the territory, which is also made in the form of an upside-down house. Soft drinks and ice cream are sold inside.
This is not to say that the attraction is very exciting. On the way to the mountain Golden Buddha either at Silver Lake or Wat Yan you can drop in here, but taking into account everything that is on the territory, entertainment for half an hour or an hour and for one time.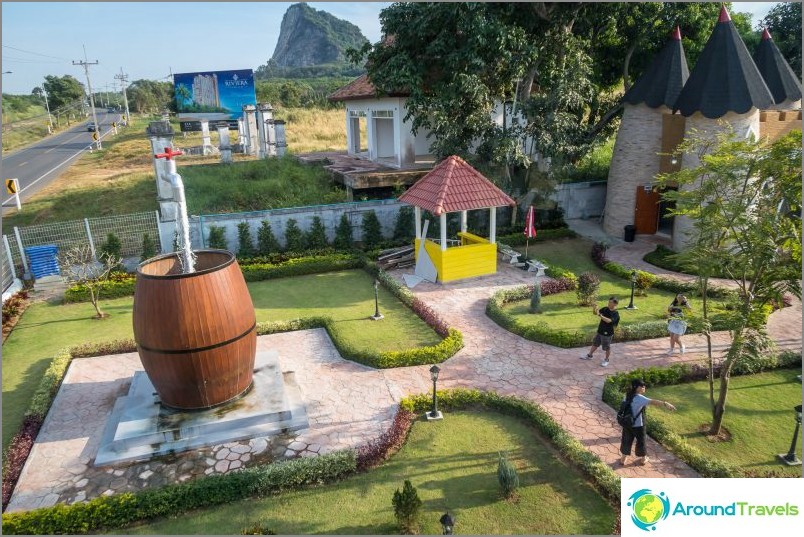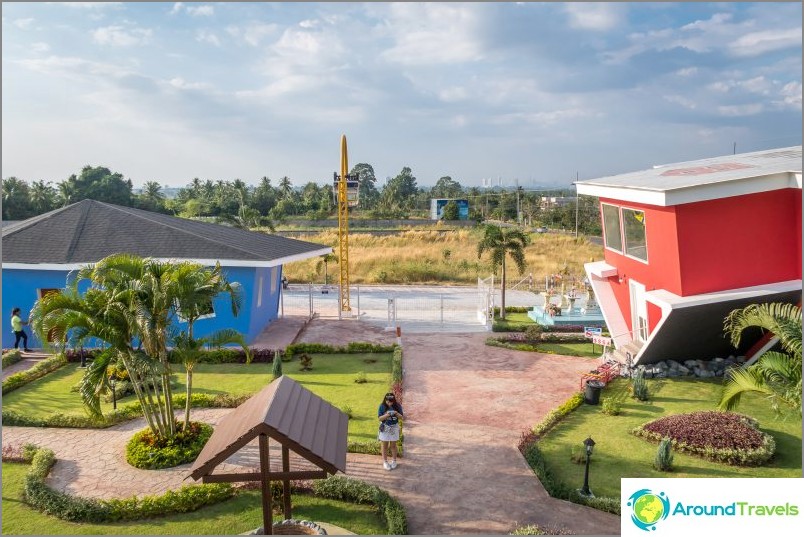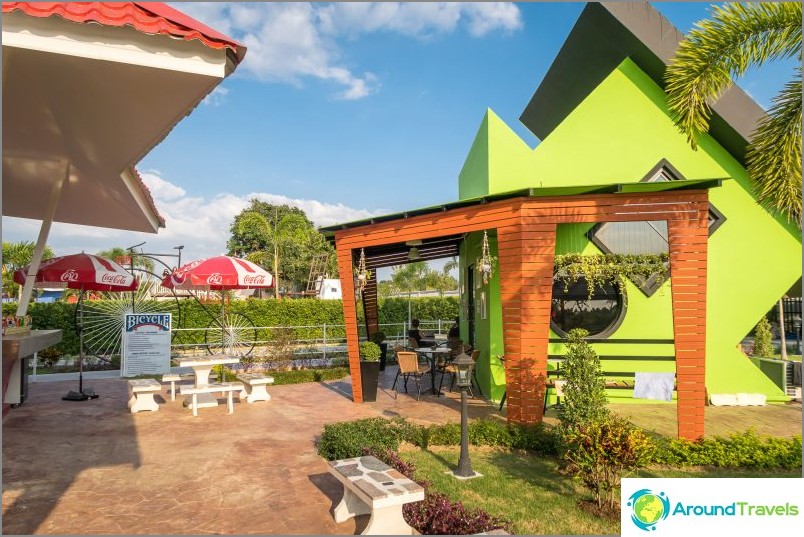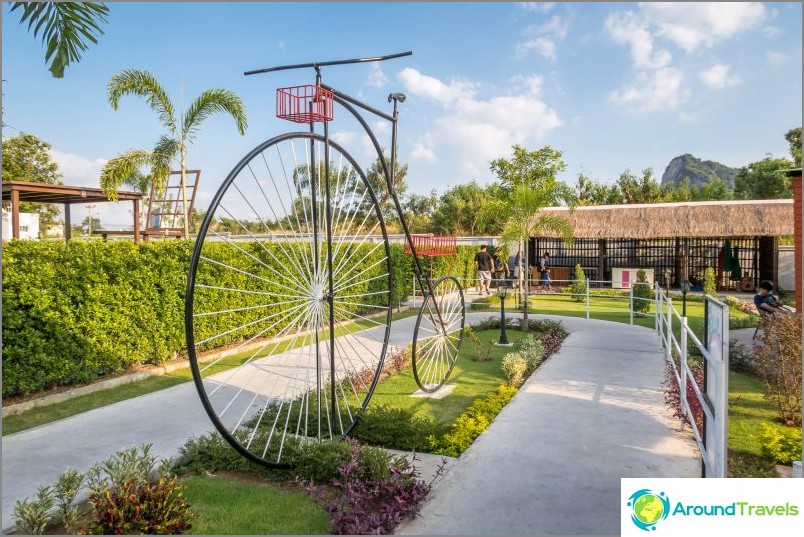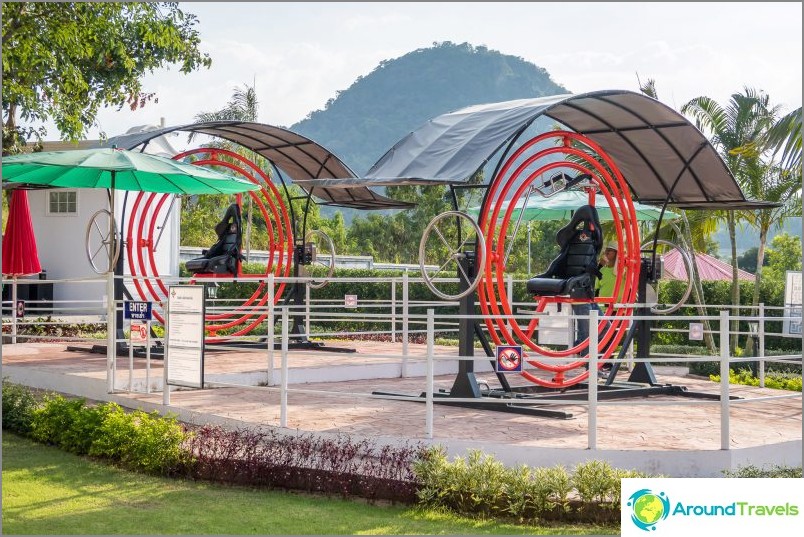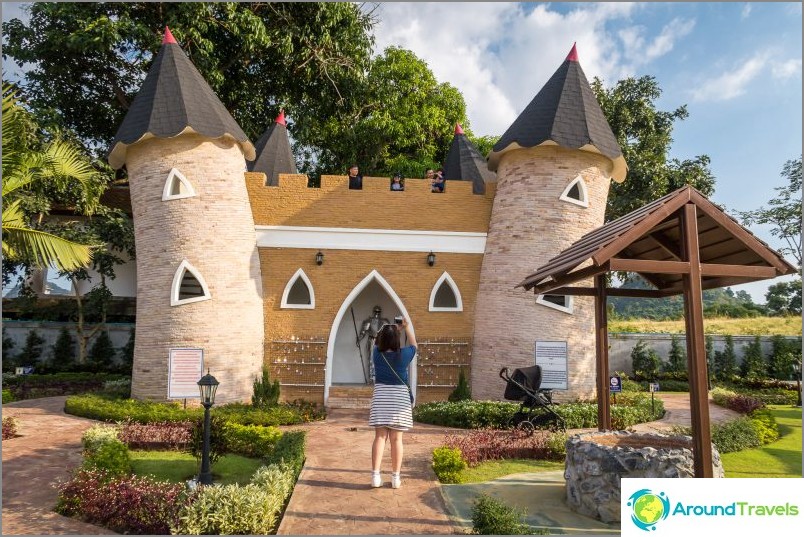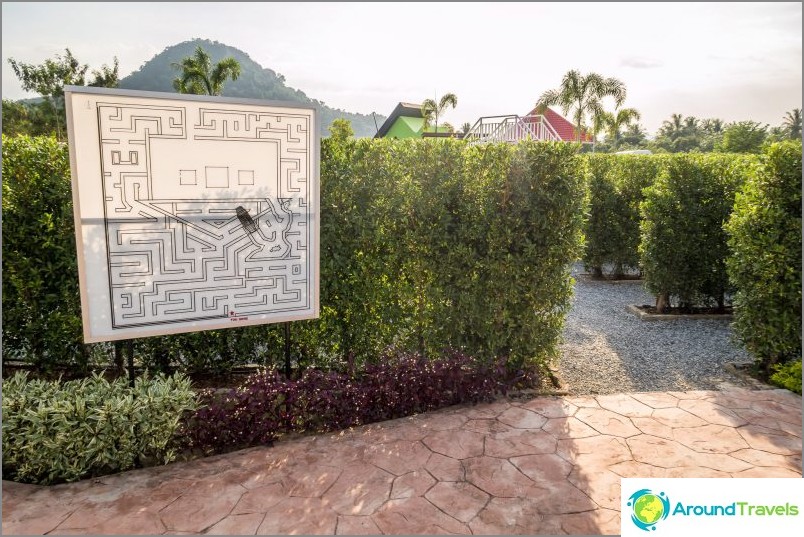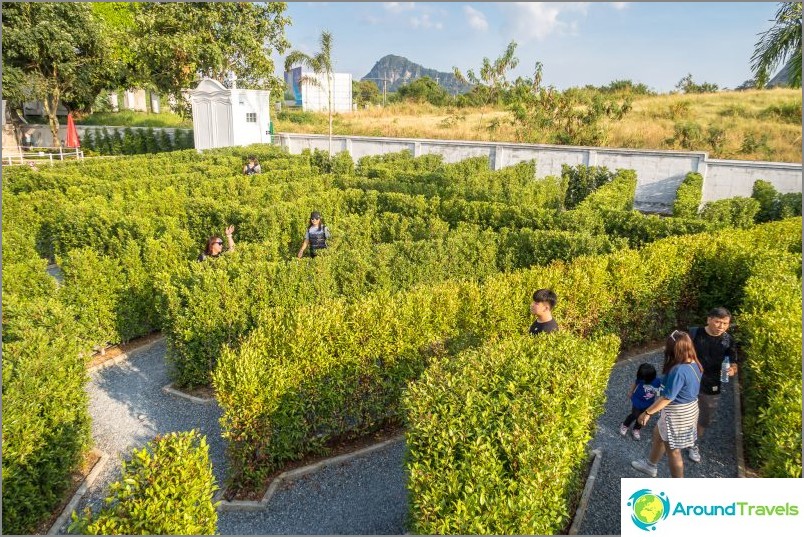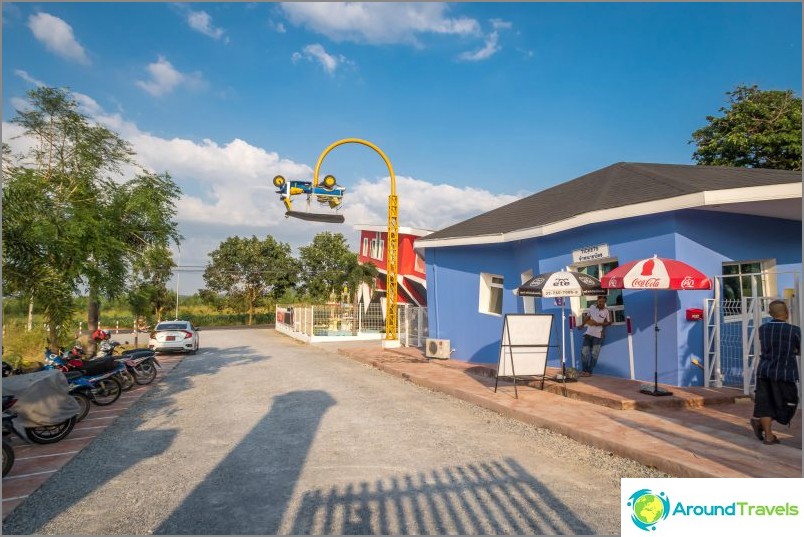 Information to visit
Entrance ticket: 300 baht per adult, 150 baht per child
Opening hours: from 10:00 to 18:00
How to get there
The house is located outside the city, south of Pattaya, next to the Golden Buddha Mountain (Khao Chi Chan). Public transport does not go there, so either a taxi or your own transport. To get to the Upside Down House, drive along Sukhumvit towards Rayong or Sattahip and turn left onto road 1003, just after the BMW salon on the right side of Sukhumvit. After that, you need to go straight and you will see a bright house on the right side of the road, a little before reaching the mountain, almost at its foot.
On the map
Upside Down House Pattaya
Upside Down House Pattaya
Upside down house. Interesting with children and for lovers of unusual photos. Fun for half an hour.
More details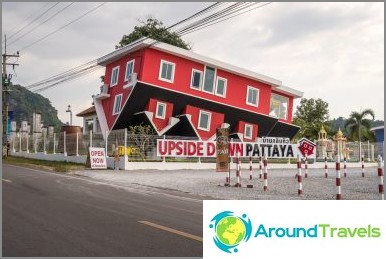 Upside down house. Interesting with children and for lovers of unusual photos. Entertainment for half an hour.