I already wrote about dangerous insects in Thailand, and now just a small video found in the archives.
Filmed on Koh Samui. There, a large gecko came to us every evening, or even two. Once he even climbed onto the table where I was sitting with a laptop. Such a mini-crocodile head stuck out, I almost jumped in surprise 🙂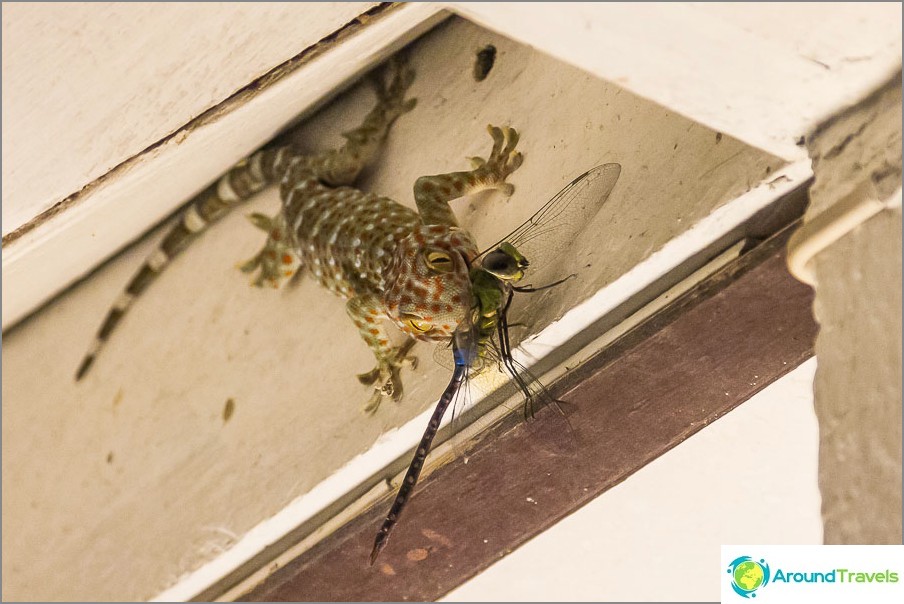 After living on Koh Samui, we made catalog, where more than 80 houses with a map and a photo. If you are going to Koh Samui, you can use it and look for a home there. Accommodation for a short period can be found through RoomGuru, this is just a mega-service, you can immediately see in which booking system (Booking, Agoda, Hotels, etc.) the hotel you need is cheaper. We also have our own detailed review. best hotels in Koh Samui.