A great place in Phuket for those who like to drive for a long, long time, and then walk for a long time. The southernmost point of Phuket, and the farthest from the bridge between the island and the mainland. A beautiful rocky promontory was formed here, stretching from north to south, organically completing an already beautiful view. Long before tourists took a fancy to this place, the military laid eyes on it - a strategically convenient area. Therefore, a lighthouse-museum was built here, and there is also a monument to Admiral Krom Luang Chumphon - one of the many monuments that were built in his honor throughout the kingdom..
The content of the article
Cape Promthep and lighthouse in Phuket
In order not to get up twice, I will continue right away about the admiral and about why so many monuments are erected to him all over the country. His main merit during the years of his life (1880-1923) was the creation of the Royal Navy. Being the 28th (for a minute) son of King Rama the 5th, he showed skills in navigation and maritime affairs from an early age. He then spent six years at the British Naval Academy. Upon returning home, he worked hard to develop and modernize the Royal Navy, where he succeeded and in 1922 became the Commander-in-Chief of the Royal Navy..
Not far from the life-size monument, there is a beautiful building made of granite (well, or a stone that looks like granite), which has never served as a lighthouse, although it looks very much like it. The lighthouse was built in 1996 for the 50th anniversary of the reign of King Rama 9, who died in 2016. If someone tells you that the dome of a bell-shaped building is made of pure gold, do not laugh too loudly. In the best case - gold is real, but leafy, which Thais glue everywhere on dead monks and Buddha statues.
In addition to historical points, there are two observation decks at Promthep Cape. One is located at the most extreme point of the cape, which can only be reached by jumping off the tourist paths and spending twenty minutes trekking over the rocks. By the way, very few tourists come there, I got there and I won't say that this is necessary, but it's worth going 🙂 The second is probably not even an observation deck, but an observation path with palm trees, from where a pretty resort view of the sea and neighboring shores opens Phuket.
Closer to the entrance there is a statue of Brahma, which is striking because hundreds of elephant figurines are placed around it. Why exactly elephants - I find it difficult to answer, but there really is a whole herd of them.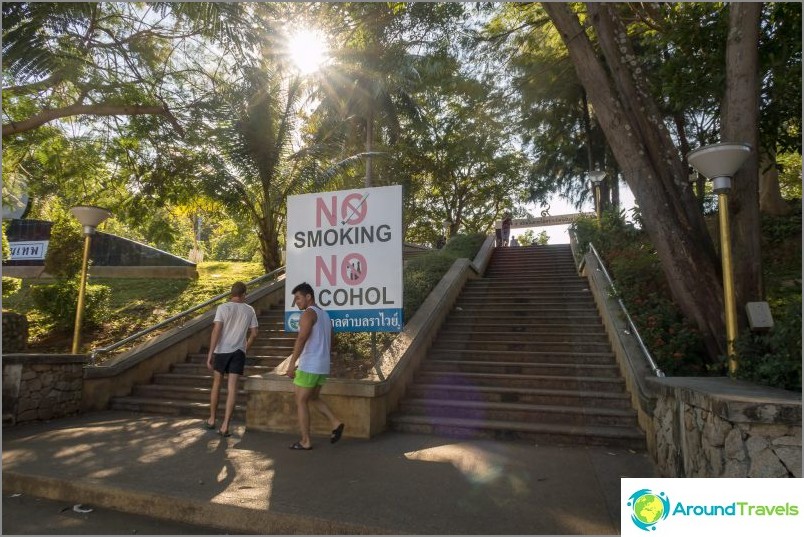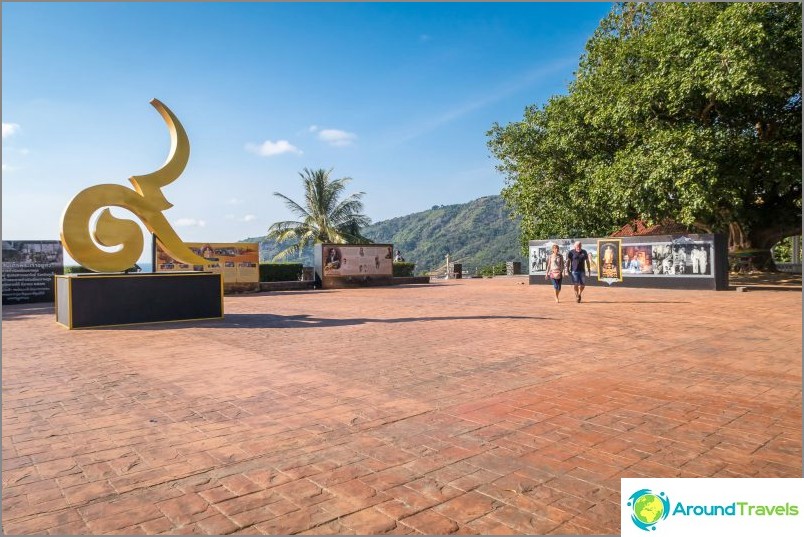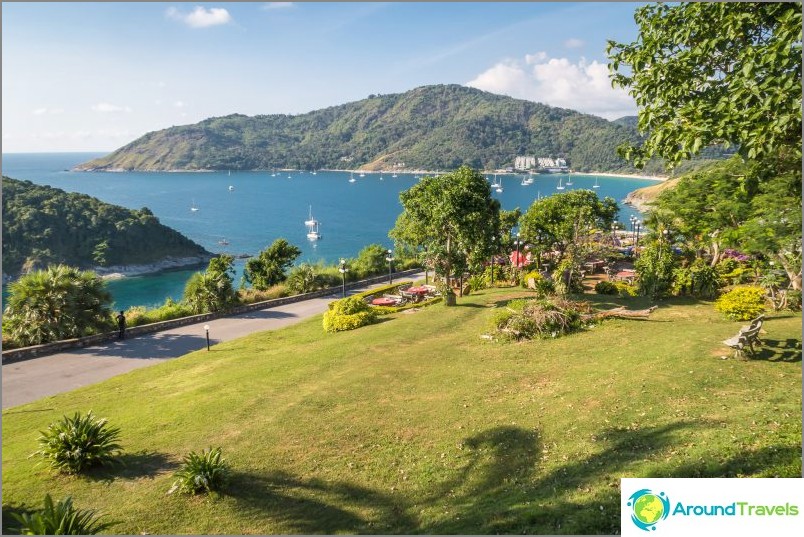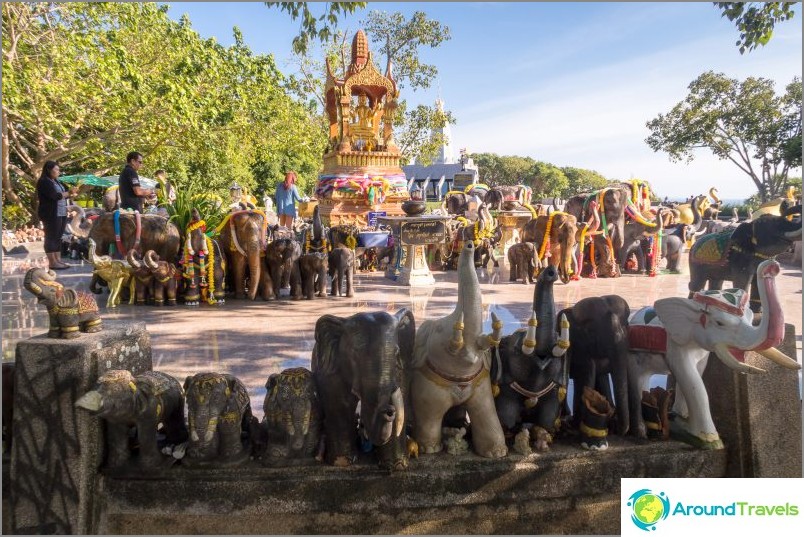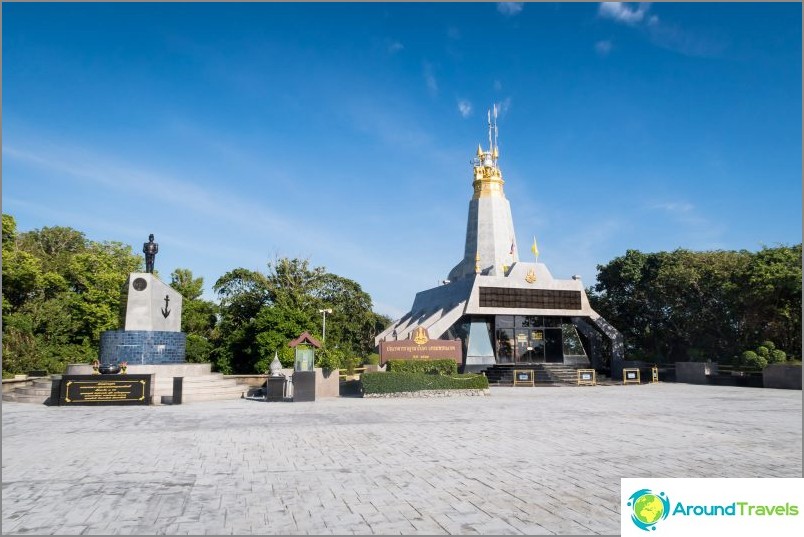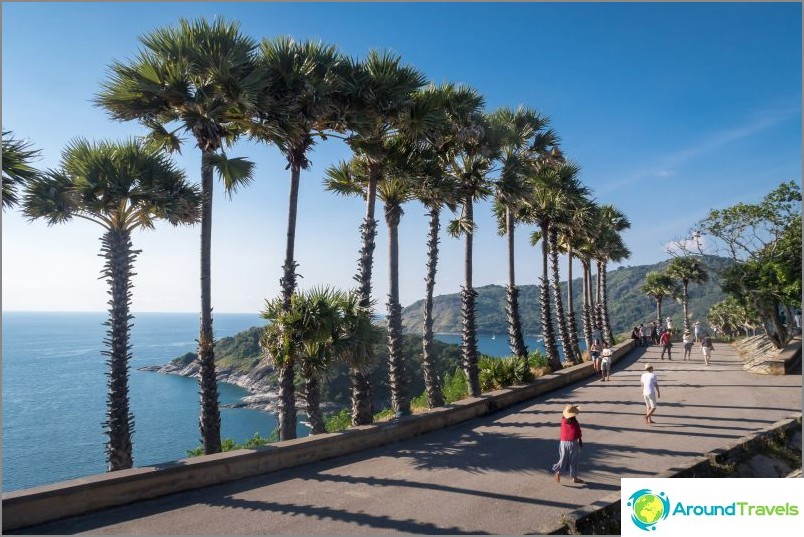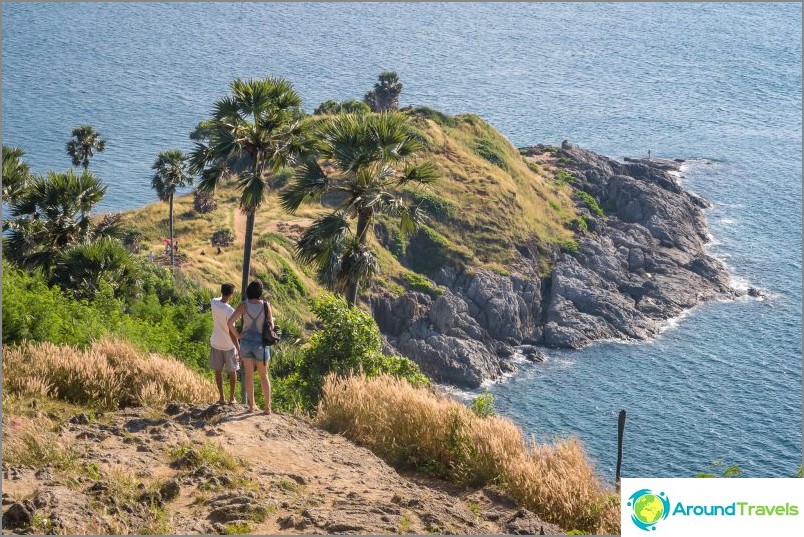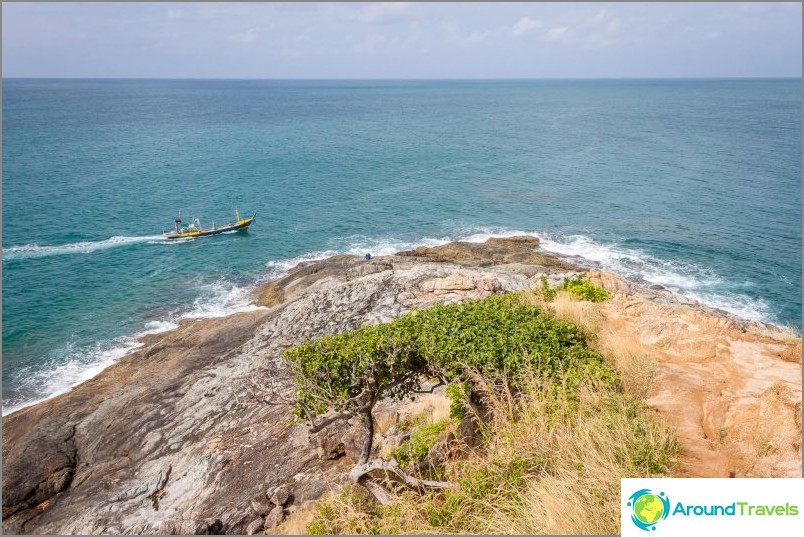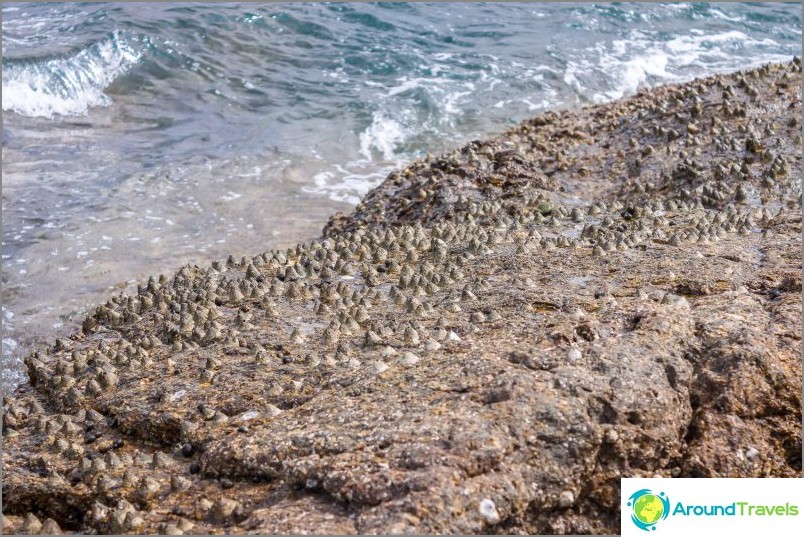 Information to visit
The place is very touristy, popular and crowded. So, if you want to be there alone, I recommend coming here early in the morning, at 8 o'clock - there will be not a soul. Or closer to sunset, there will be a pleasant soft light. It's hot there during the day. There are mosquitoes in the evening, they attack right after sunset.
Drinking alcohol and smoking openly is prohibited.
The shops at the foot of the stairs are a little crazy when pricing, walk by. Buses with bags are brought here, so in principle there cannot be low prices. Also a little expensive in cafes, and food and drinks.
Phuket sightseeing tour>
This attraction is often included in sightseeing tours around the island. Another option is to get there with a rented bike / car, this is the easiest way. You can also take a tuk-tuk or taxi from any beach, but it will cost from 400-500 baht. From Phuket Town there is a bus for 30 baht, which travels for 1 hour to Rawai Beach, from where you can still stomp on foot for 20-30 minutes.
On the map
Phuket Cape Promthep Map
Phuket Promthep Cape Map: