The idea arose to celebrate the New Year in the Canary Islands (Tenerife), not quite in ordinary housing. And given that there was only a week left before the holiday, the choice was already small, in principle - it was necessary to book a few months in advance, at least, or even six months in advance. And then I came across this apartment with an unusual interior. Plus a quiet and godforsaken place, a sea view from above. Booked immediately.
The content of the article
Price and booking
The cost is 50 euros per day with all fees. This is quite a bit for Tenerife on New Years. The price list for other apartments started from 100-200 euros. So, in any case, it was a good price. Here is a direct link for booking.
Booked, of course, through Airbnb. There are no other options. Sign up here and get $ 32 off Airbnb on apartments worldwide. Valid for the first booking, booking must be from 70 $.
Get $ 32 Discount>
Interior
The interior, frankly, is not for everybody. Someone will come, someone definitely will not. If you only love renovation, glass and metal, then you absolutely cannot come here. If you want something vintage (I just don't know what other word to choose, authentic?), You might really like it. All reviews of the apartments are overwhelmingly positive.
Honestly, I myself am more of a lover of European-quality repairs, especially for a long stay, but for a short time, as an exotic, quite.
First of all, the apartment is full of details. With a rich imagination, you can take a million photos for Instagram. Here you will find a collection of shells in jars, and a statuette of Buddha, and a hanger-rake, and a selection of National Geographic magazine for several years, and a rocking chair ... and ... a hundred-year-old telephone! Apparently the owner of the apartment is a lover of all kinds of souvenirs and old things, and has been collecting them for many years.
What are the amenities here. A shower with hot water (it was not possible to get it from the tap in the kitchen), an induction cooker, a microwave oven, a capsule coffee maker, a TV with a sufficient diagonal and a WIFI router, a washing machine. There is no air conditioning, heating, kettle. But the kettle is not a problem, the water can be boiled on the stove in a saucepan.
Spices, salt, oil, sugar, tea, coffee - everything is available in the kitchen. You can cook something and drink tea. Even a couple of bottles of wine, champagne and tequila are on the shelf for those who will be renting an apartment. Nicely! The hostess (or previous guests) also left a carton of milk, sliced ​​sausages and a muffin. All sealed.
I will continue the pluses. There is a table with chairs on the veranda where you can have a cup of coffee or a glass of the same wine overlooking the ocean. Yes, the geometry of space is such that the sea is not visible from the window, but as soon as you go out the door, there is a view of the blue surface almost 180 degrees..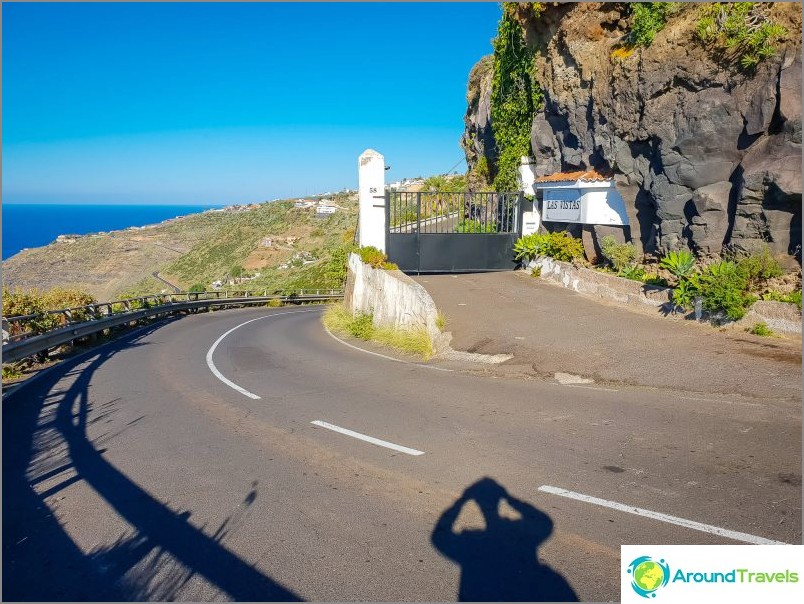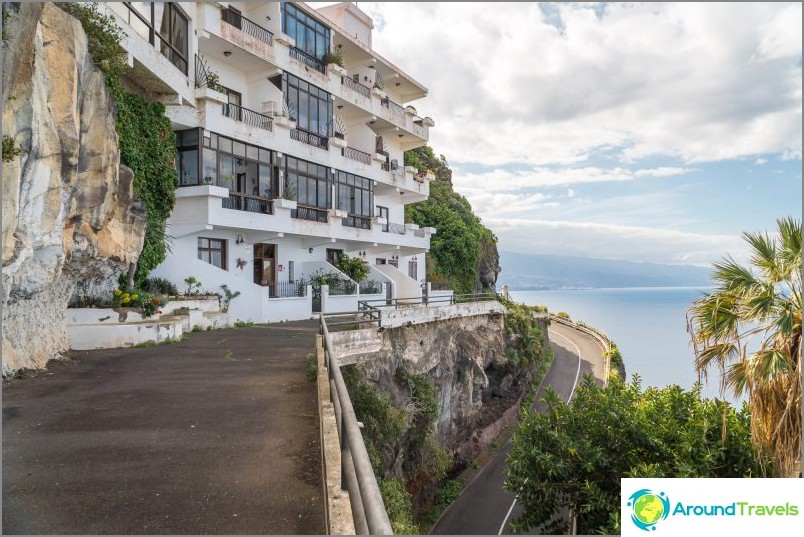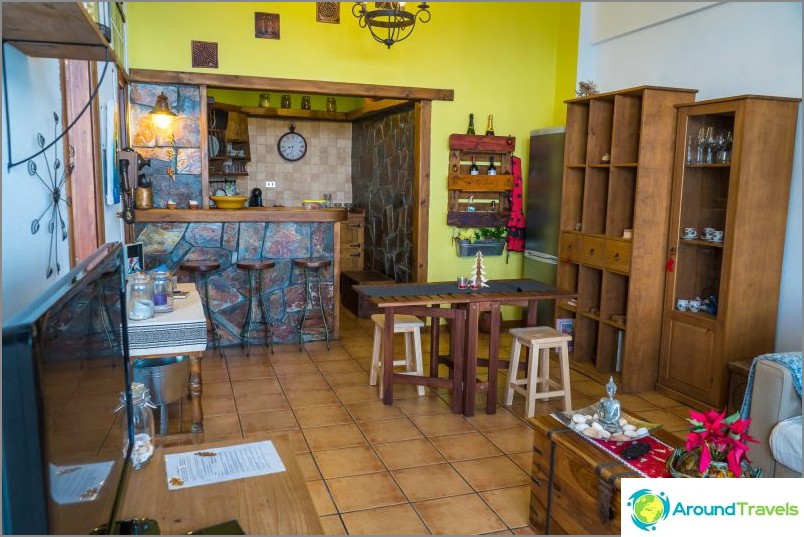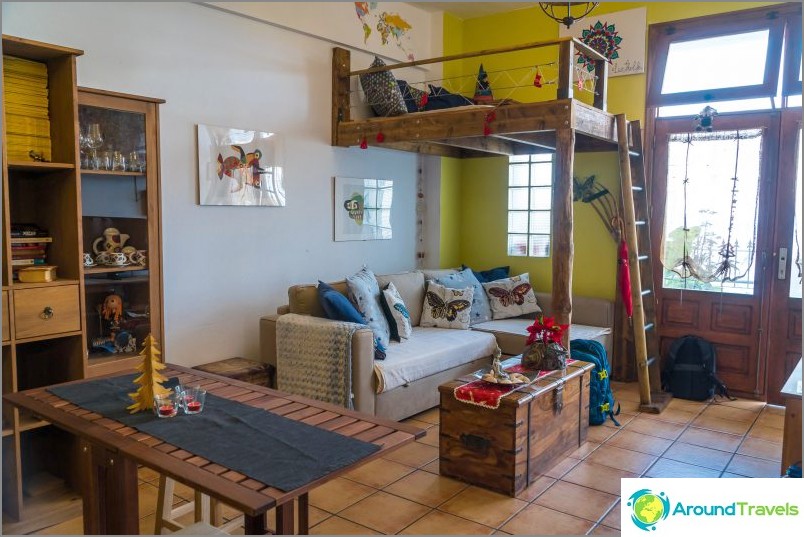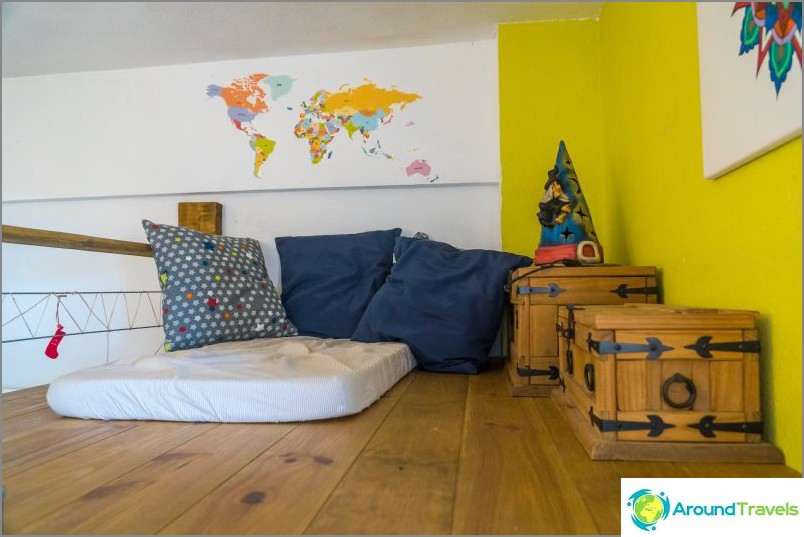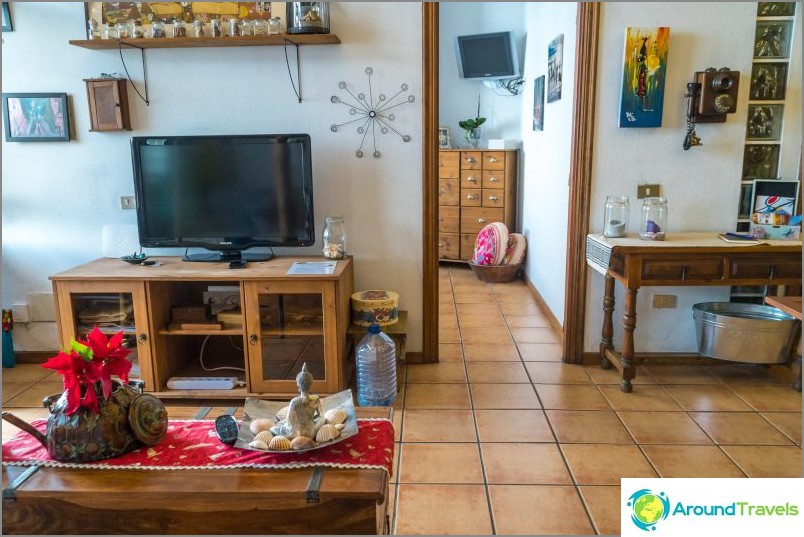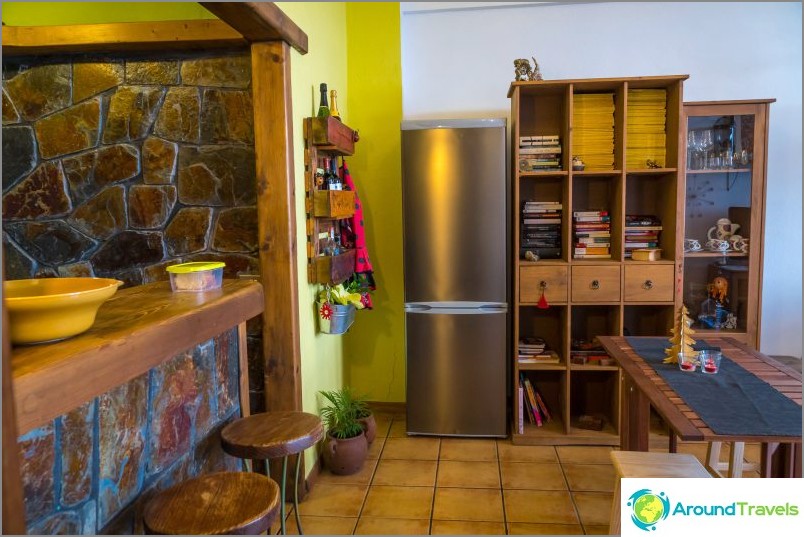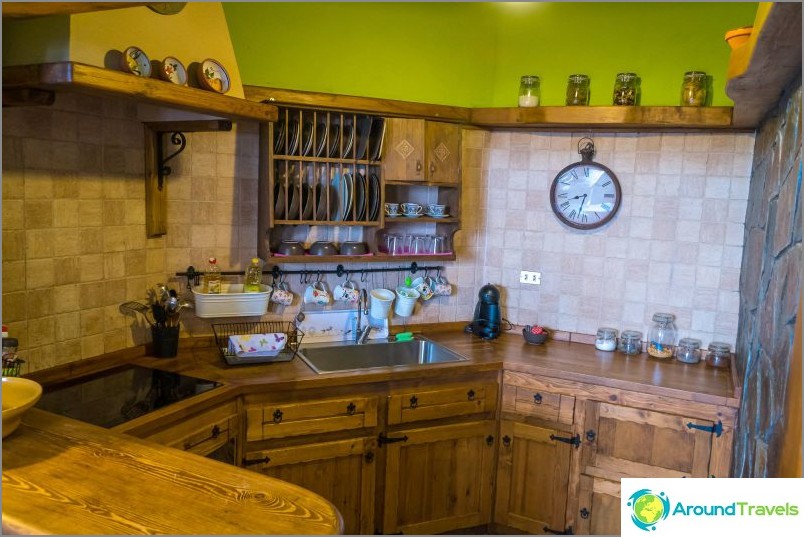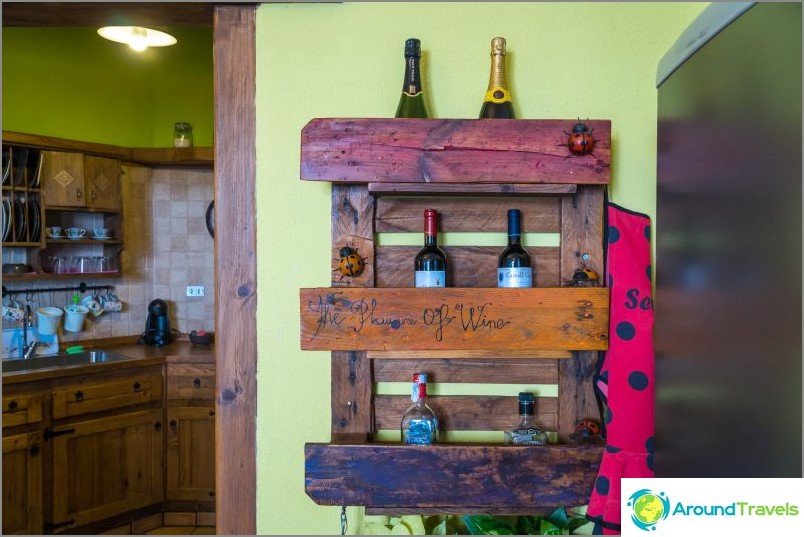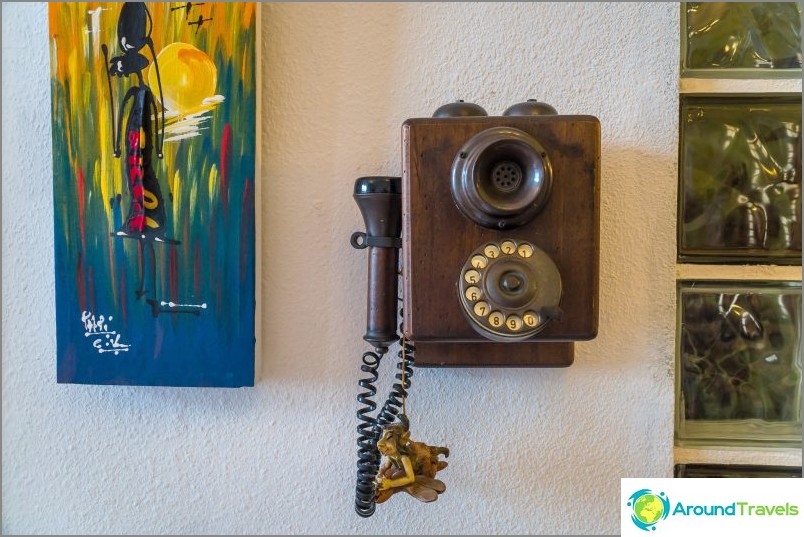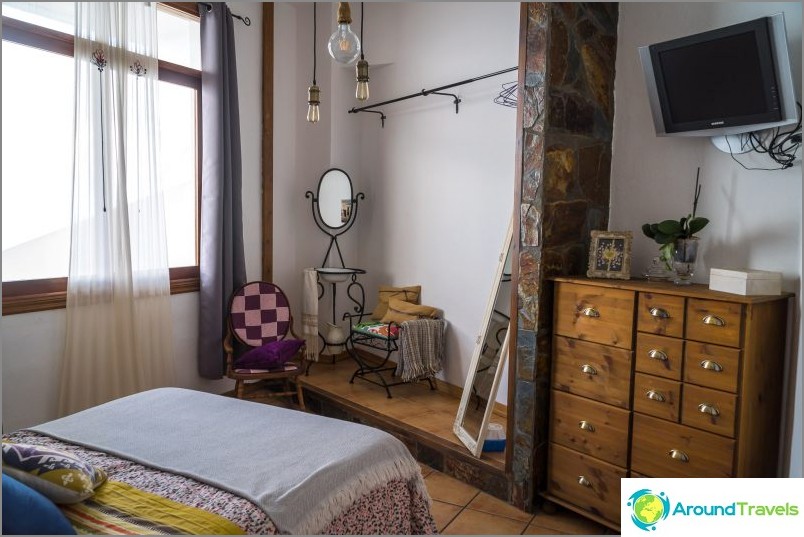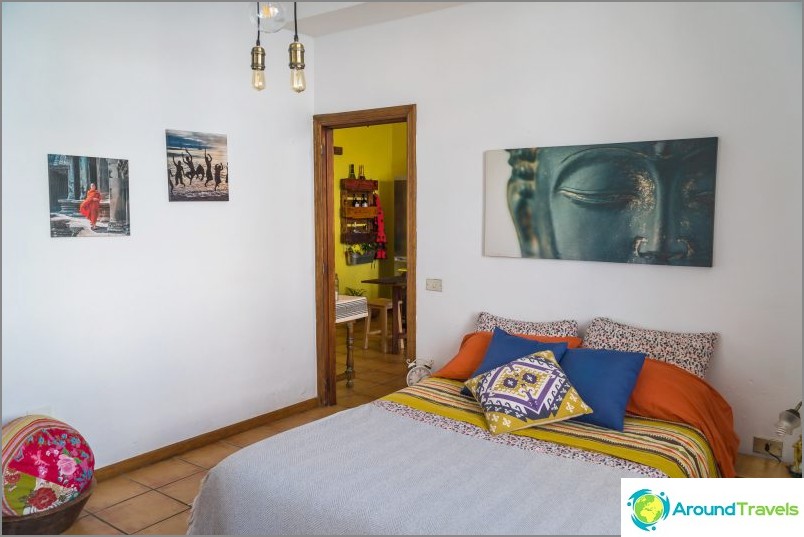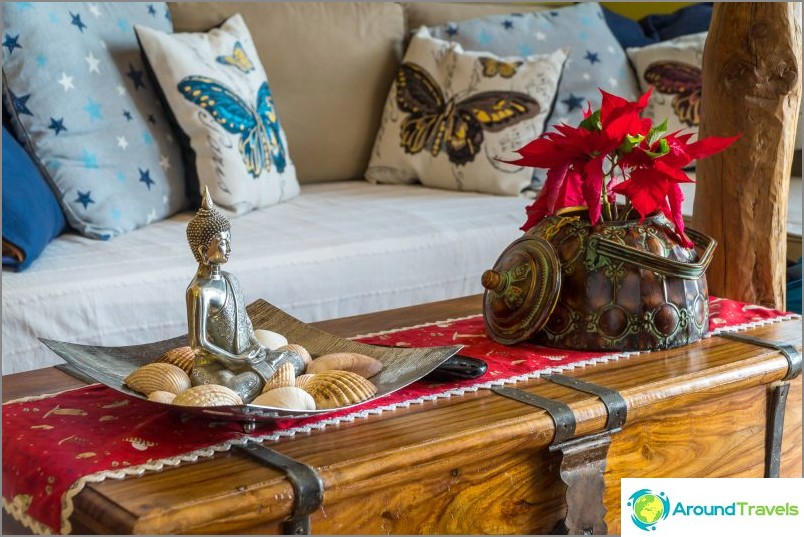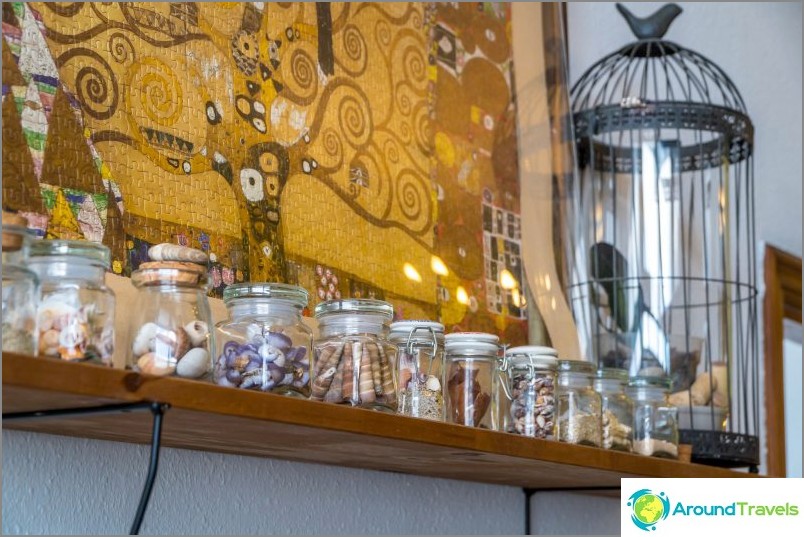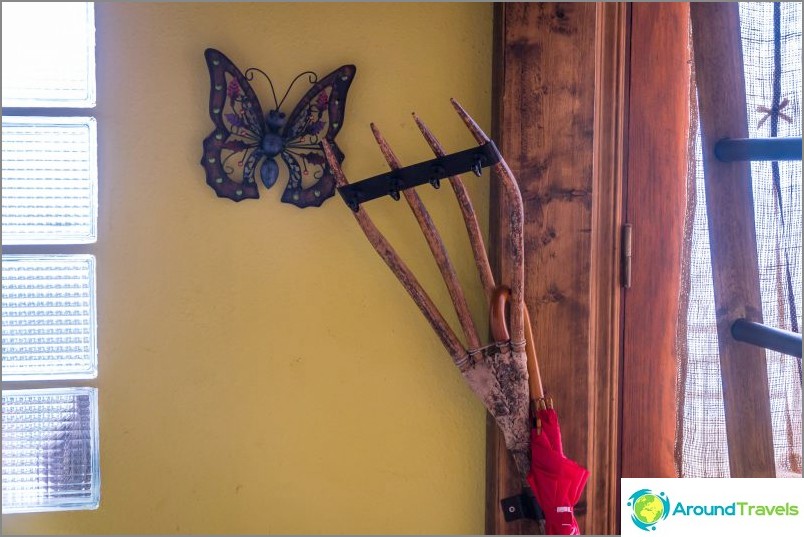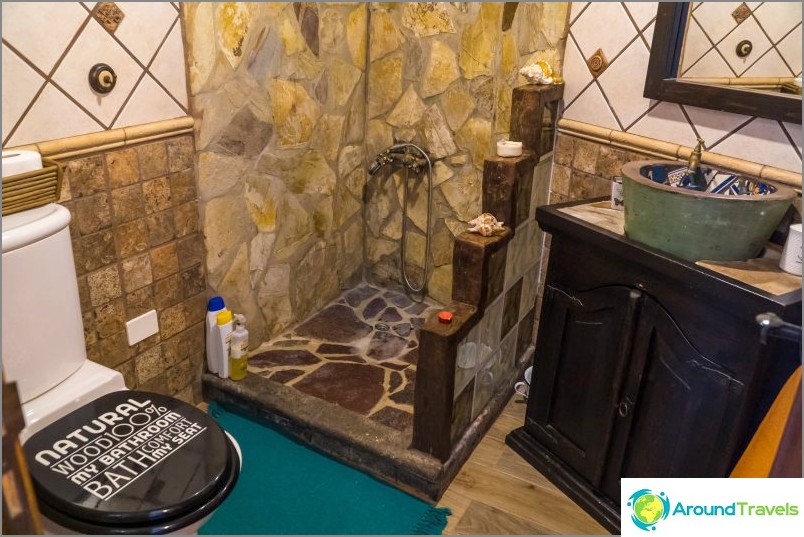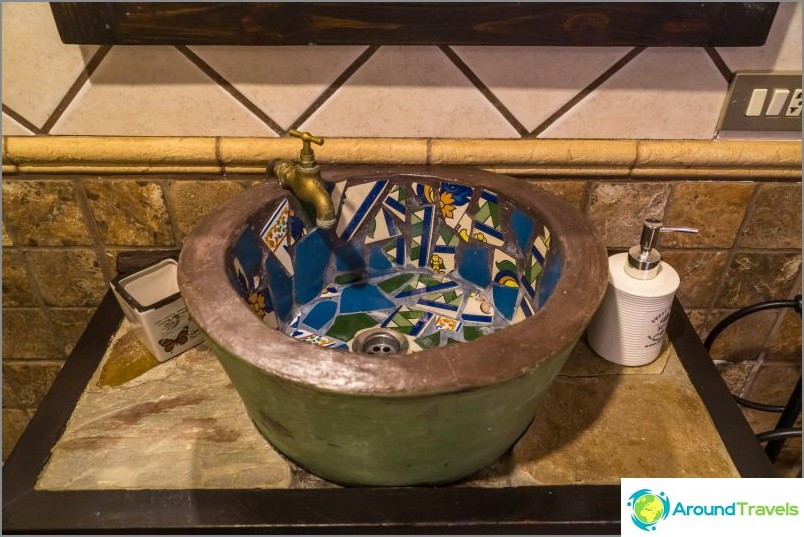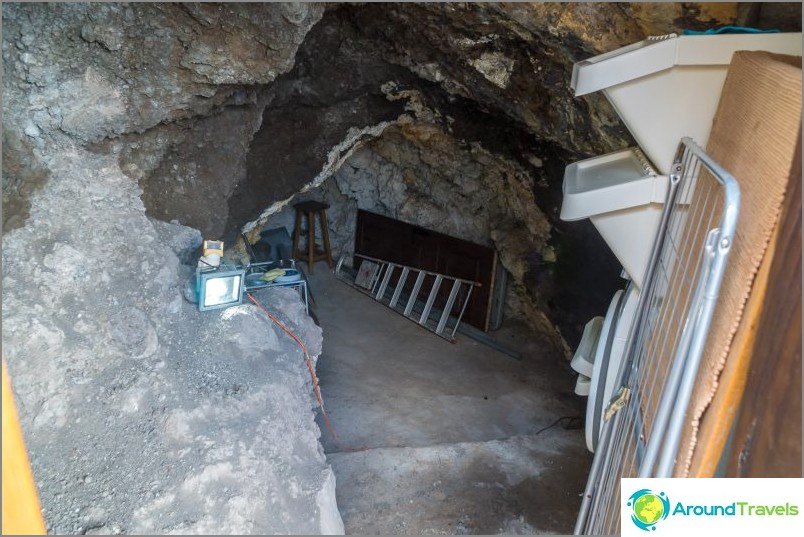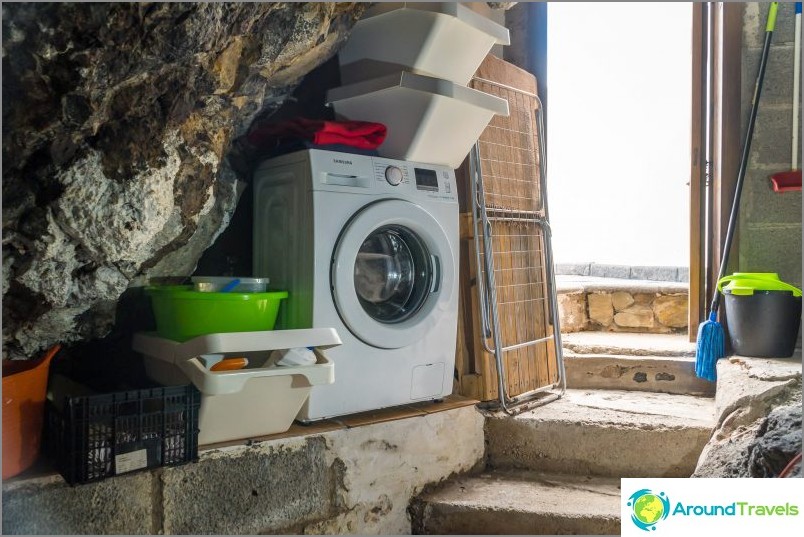 Now the cons. They are there too.
Dubak! In my opinion, the apartment is not very suitable for a winter stopover. We are talking about people accustomed to central heating. The apartment does not have an air conditioner with heating mode or any other heater. At night in December, the temperature outside dropped to 13 degrees. I don't know how much it would have been if I hadn't bought a heater (the details).
It is wet. Since the house is not just on a rock, but inside it, it is like in a cave. However, if everything was well heated, it would become drier..
The mattress is too soft, you fall 10 centimeters into it. I'm not used to that. And also a mattress topper in the form of an oilcloth (you know, one from Ikea), which makes you sweat at night. Brrr ... Although in other apartments on exactly the same mattress covers there was no such problem. Maybe again due to humidity.
It seems to me that in summer, when it is hot outside, this apartment should be very nice and cool. In winter, it's chilly, given that not a single ray of the sun gets into the apartment, and the floor is tiled.
Exterior
At the bottom, at the foot of the cliff, there is a natural pool where you can swim. There is a large parking lot near it, but during my stay in the apartment I did not see a crowd of people in the pool. Maybe because it is winter, or maybe because the north of the island and there are fewer people.
There is a private parking near the house and the apartment has its own place. The parking lot is on a lower level (remember, a house on a cliff), but it's not far from there. Although, when you first arrive with suitcases, it is better to stand at the gate, take everything out of the trunk and then put the car in the parking lot.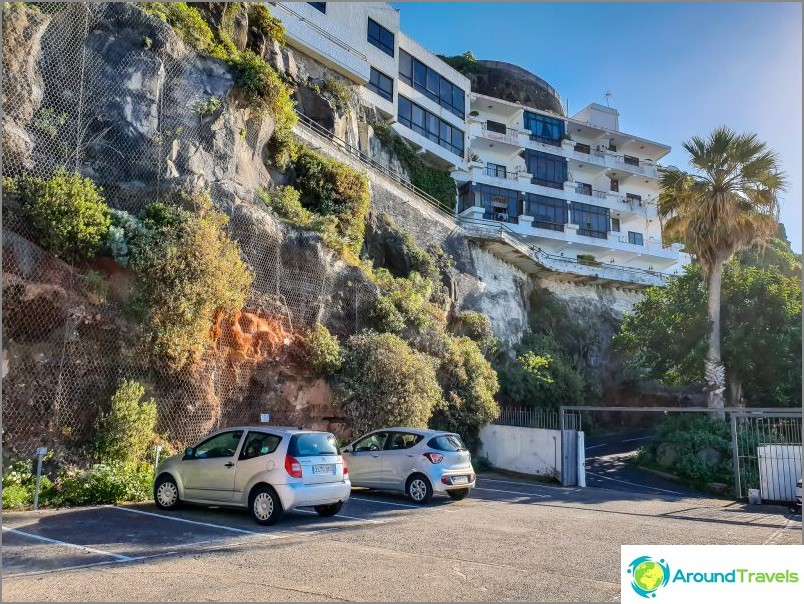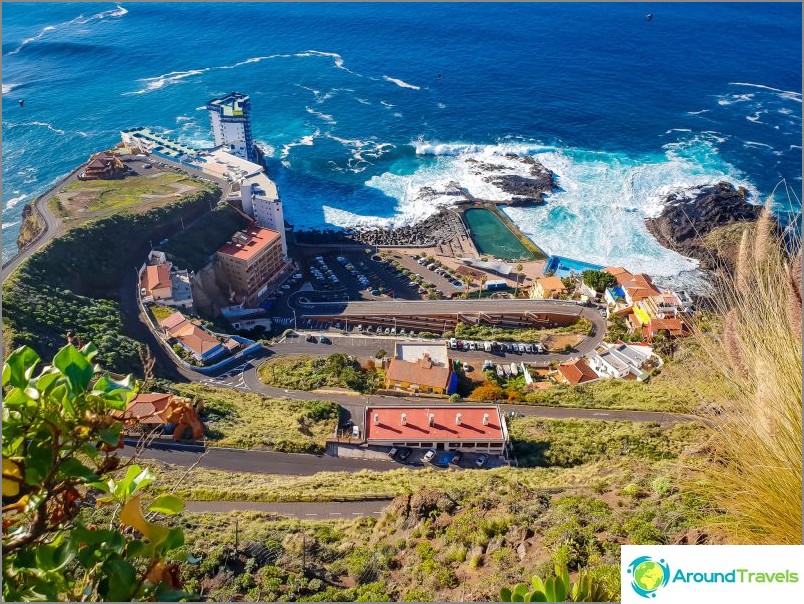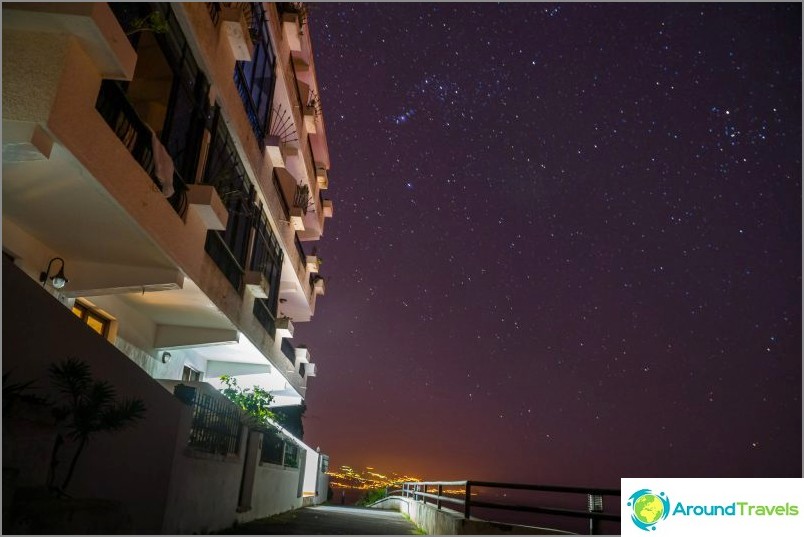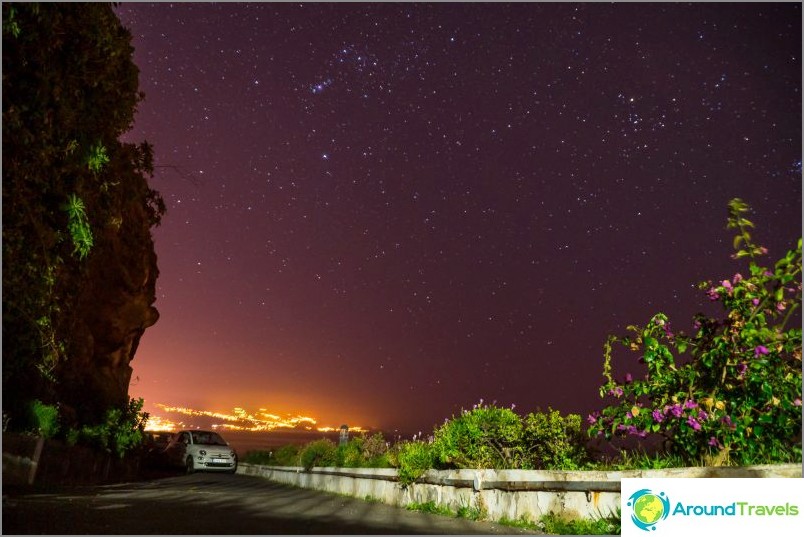 About 10 minutes away by car the city of Tacoronte and there are 3 normal supermarkets at once: Lidl, HipperDino and Mercadona.
If you drive further north, you will come to Anaga National Park. I highly recommend: mountains, forests, trekking trails, observation decks. Very beautiful. The track starts close to Teide too..
On the map
Vintage apartments
Vintage apartments
An apartment with an interesting interior, almost like a small museum. Stopped in them on New Years.
More about apartments.
-16.421163
An apartment with an interesting interior, almost like a small museum. Stayed in them on New Years. Read more about the apartments.