If you plan to stay in Malaysia for no more than 30 days, then Russians need not worry about applying for a visa to Malaysia. The only thing that should worry you is the presence of a valid passport, a return ticket, a proper appearance and the absence of pregnancy for a period of more than 6 months. Yes, yes, this is not a thing! Women whose pregnancy is more than 6 months, as well as people with a defiant appearance or whose behavior contradicts recognized norms of etiquette, may be denied a simplified procedure for entering the country. I don't know if there have been such cases, but this is official information..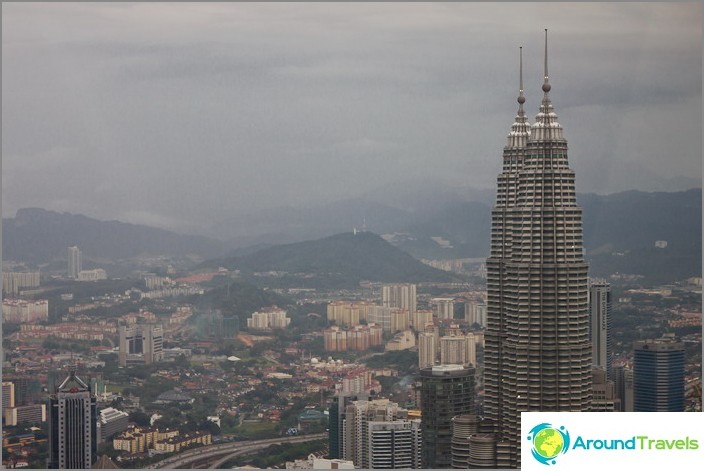 The content of the article
Do I need a visa to Malaysia
The simplified procedure for registration of entry into the country means that there is no need to apply for a visa. You will only need to fill out an immigration card (which is important to keep until the end of your stay in the country).
You must have, I repeat again, a valid passport valid for at least six months from the moment you cross the Malaysian border, as well as a return ticket with a fixed date. It is also necessary to confirm the availability of a sufficient amount of money, calculated for the entire period of stay in the country. This amount must not be less than $ 500. The latter is asked on very rare occasions, almost never..
No visa fee is charged for such a service..
Visa to Malaysia for Russians
If your presence in the country is expected for a period of more than one month, then you need to worry in advance about issuing an entry permitting document, i.e. visas.
A visa is issued at the Embassy of Malaysia, even in Moscow, at least in any other city where this consular office is located.
Here you need to present:
- valid passport
- invitation (tourist, private or business)
- a return ticket with the date indicated on it (it is more profitable to search and compare prices on Aviasales.ru and Skyscanner.ru)
- two questionnaires with a photo, completed in English.
The cost of obtaining such a visa will cost $ 0, but it will take up to two weeks to process. For a fee, this period can be reduced, but up to a maximum of three days..
Long stay in Malaysia
Well, if you suddenly had the thought that you want to become a law-abiding citizen of Malaysia, then here you need to take into account some of the nuances.
Firstly, you cannot become a citizen of this country just like that! Only if you demonstrate some special services to the country..
But there are legal ways to settle well in this country..
- You can interest the Malaysian side with your professional skills, which none of the aborigines have.
- You can get a student visa by enrolling, for example, in a language course. Your admission to university doubles your chances of settling here in half. True, it will cost you a certain amount of money and this amount is not at all small. So, training for a period of 4 months will cost about 80,000 rubles (a visa is issued for 6 months). University education - from 150,000 rubles per year.
- Your activity as a legal entity opening an offshore company is also a great chance to live and work legally.
- Your lucky fall under the government program «Malaysia is my second home».
That is, a student visa to Malaysia is the most affordable option, unless, of course, you have found a job..