Drinks Belgium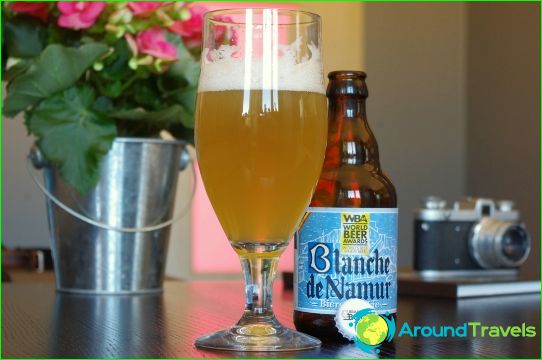 Little Belgium - a great way to spendshort holiday or vacation, and having all of trying. In a country in the heart of Europe, there are many nice places and historical attractions, visiting which may be with a sense of accomplishment leisurely tasting beverages Belgium and admire its fantastic food.
Alcohol Belgium
For all entering the country are common toEuropean Union customs rules. According to the letter of the law, it is impossible to carry duty-free more than a liter of spirits and two liters - Wine or beer products. However, even far from the issues people have probably heard about nearly a thousand varieties of Belgian beer, and therefore prefer to leave the house own "samovar".
Prices of alcohol in Belgium are similar to their own kindin neighboring countries. Price of wine (at the beginning of 2014) is about 5-6 euros per bottle, and the beer is between 0.5 and 2 euros depending on the city, the number of purchased drink and shop or establishment.
The national drink of Belgium
Many beers are produced at the Belgianground, there are at least four centuries, since the start of production. Once in the country, as in the joke told by locals at each church had on his own brewery. The national drink of Belgium has repeatedly been named the best in the world, and the people themselves in this country is not just like beer, but also give him the use of the process of special solemnity.
As a general rule, the Belgian beer dostotochno strong -not less than six degrees - a bottle decorated with colorful wrapper. Cork is used with a special clip in order to prevent it from tearing continuing to mature in the bottle directly frothy drink. The main varieties of Belgian beer:
Wheat, or "white" beer - a little cloudy onnefiltrovannosti reason, refreshing and very easy. It has variations, including, in addition to the cooking process citrus peel and coriander. The best grade wheat beer in the world recognized by the Belgian Blanche de Namur.
Wheat, barley Lambic, manufactured by natural fermentation technology. This fermentation process requires at least 3-6 months aging. Particularly mature varieties are commercially available 2-3 years.
Kriek - insist on certain varieties of cherries last primary fermentation Lambic.
Alcoholic beverages Belgium
In addition to the hundreds of beers produced in the country and their own wine, good grapes on the slopes of the Sambre not just a time to ripen, but great at the same time it feels.
Photo