Monaco Traditions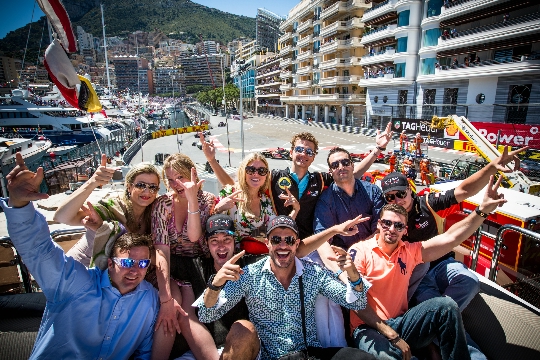 The tiny European country, crosswhich anyone can walk in one hour, Monaco, however, - one of the cultural centers of the Old World and the object of desire of many travelers. Noted principality, first of all, its casino in Monte Carlo and held here regularly stage races Formula 1. For those who can not imagine your vacations without a familiarity with the customs and life of local residents, Monaco tradition may seem rather amusing.
Who are the Monegasque?
The dwarf state "including" livingonly about 35 thousand people. Most of them - Monegasque. The official name of the citizens of the principality, and only they are allowed to settle in the old town. Monegasques are exempt from taxation, and to obtain citizenship is not just difficult, but very difficult.
Monaco traditions concerning the family have a longroots. The main religious holidays in the Principality decided to spend together, because even living in other parts of the world the family is sure to arrive in Monaco on Christmas or Easter.
One of the ancient traditions of Monaco - riteolive branch and wine. The head of the family Christmas party down the branch of the olive tree in the wine and makes it sign of the cross over the kindled fireplace. The ceremony symbolizes the wish of peace and prosperity the house and its inhabitants.
Shine and poverty Monte Carlo
One of the areas is Monaco Monte Carlo title and this is where is situated the most famous casinos in the world. Traditionally in Monaco to play roulette to try and catch the tail lucky.
Casino in Monte Carlo, opened in 1863. It was assumed that the proceeds from gambling will save the princely family from bankruptcy. Financial losses of the family at that time were too noticeable, due to fragmentation of the principality.
Since then, thousands of players break the bank in thea luxurious mansion, but even more of them loses a fortune, ruined and even their own lives in the nearest port. There is a legend that the casino is always a doorman holds the coin in his pocket, to give the loser the opportunity to call a taxi to the hotel.
Interestingly, the tradition Monaco citizens of this country are not allowed on the casino gaming room, so you want to be in possession of a foreign passport for his visit.
Photo