Features of Cyprus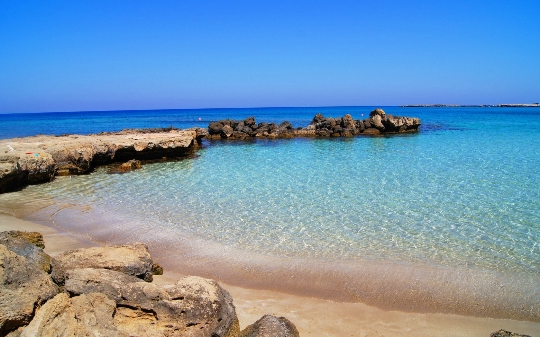 A mild climate, quiet beaches, a ski resort, top-level service - what else does a tourist need? This is exactly what sunny Cyprus is. You just need to find out the national characteristics of Cyprus and you can safely hit the road.
National characteristics
The first thing that tourists notice when they find themselves in Cyprus is that all the locals are very calm and slow. They are also very hardworking and very successful in combining various activities. Cypriots are very fond of tourists, this is a kind of entertainment for them, so they are always interested in their life. Many of them are fluent in Russian. In general, they are hospitable and conservative, and besides that, they are creepy gossips. Most of all they love: their culture; always help people; hold festivals.
Turks are not very favored in Cyprus, it just happened historically. But there are no racists among them, they are even famous for their tolerance of religions, nationalities, etc. The institution of the family is highly respected among Cypriots - here they get married once and for life. Cypriots are famous for their religiosity, as well as for their love of music and dancing. There is no crime as such either, apparently, the balanced local residents are simply too lazy to commit offenses. It is even believed that almost all crimes are the work of tourists..
Kitchen
The cuisine in Cyprus is naturally Greek, which means it is very ancient and delicious. This is a real paradise for gourmets, and all food will be healthy and wholesome. Almost all dishes are based on seafood and cheeses. Both are presented here in a wide range. As for meat, Cypriots prefer lamb and goat meat. Pork or beef is used less often, except when there is a need to save money. Meat is most often fried, and a huge amount of seasonings and spices are used in cooking..
Fruit and vegetables are grown all year round in Cyprus, as well as traditional olives, which are often served as a separate dish. A rare table can do without a national Greek salad. Bean soup is the most popular of the soups. There are also many different types of cheese, the traditional one being feta cheese. Sauces and yoghurts are also made from milk. Desserts are usually cream cakes, dried fruits in sugar syrup, halva and fresh juicy fruits. As for drinks, Cypriots prefer wines, aniseed vodka and coffee..
Photos