Youth hotels in Cyprus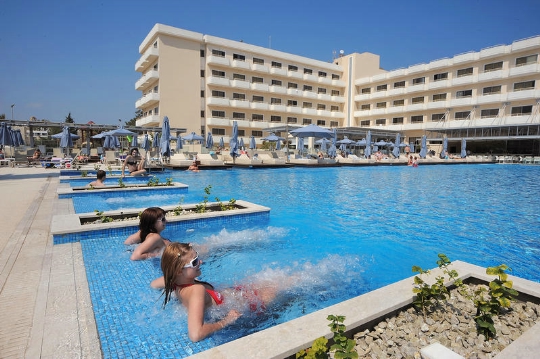 A wonderful island in the Mediterranean Sea often becomes a vacation spot for young people who prefer to alternate daytime beach relaxation with an active nightclub life. For this, the island has everything - clean sea, white sand, discos well-known in Europe and youth hotels in Cyprus, where like-minded people prefer to stay - active, tireless and cheerful.
Choosing a direction
In any Cypriot resort, you can find young tourists who are not enough only for beaches and restaurants:
Limassol has everything for an unforgettable vacation, which is so nice to remember later with friends and like-minded people. Cyprus youth hotels in this resort town are practically all 3 * hotels on the seashore. The rooms in them are the most democratic in price, they are located on the first coastline, and the service in such hotels, although not ideal, is quite satisfactory for people who come to the room only to spend the night or relax after a night disco. The resort has dozens of entertainment options that are easy to reach by taxi or bus, and many youth hotels in Cyprus offer transfers to the city's most popular nightclubs..
Ayia Napa is without a doubt the ideal vacation spot for those under thirty. In this resort, the nightlife is so vibrant that the city is called the second Ibiza. The best DJs in Europe and the world work in local clubs, and the discos themselves have the most modern musical equipment. Cyprus youth hotels in the Ayia Napa area are the same "treshki", often located right above the disco or club. It is rather problematic for a person who is far from the club party to spend the night in them, but dance fans choose such hotels very willingly. As a rule, they are located close to the beaches, the prices for accommodation in them are very pleasant, and the service, despite the not too high level of the hotel, is quite decent.
A little secret for a big company
Going on vacation to the island of Aphrodite with a large company, you should consider the option of renting an apartment or a villa. As a rule, such accommodation options are much more economical and more convenient than an ordinary hotel. Prices for renting a large apartment or villa range from 100 to 500 euros per day, depending on the area of ​​the property and its distance from the sea. By dividing this amount among all group members, you can significantly save on living costs.
Photos