Transport in Cyprus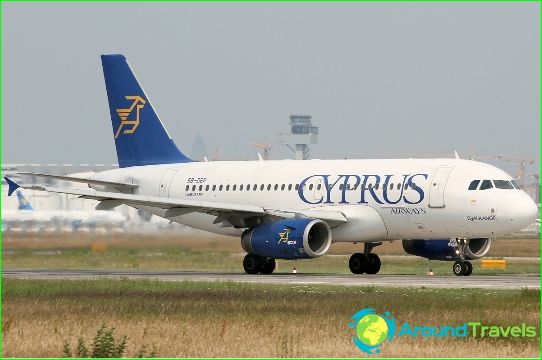 Today, public transport in Cyprus is at a fairly developed level, and thanks to regular bus routes, it allows travelers to easily get to places of interest..
Buses
In the country, you can use the services of the following buses:
Intercity buses: they make several trips a day (the frequency of flights is every 1.5-2 hours), delivering tourists to major cities in which the main Cypriot attractions are located (the fare must be paid in the bus cabin). Traveling by intercity buses, it is worth considering that the last flight can be carried out quite early - at 18:00, and on Sundays trips may not be carried out at all. As for the route, intercity buses can be reached, for example, from Ayia Napa to Larnaca.
City buses: these buses take everyone to the districts and suburbs of such large Cypriot cities as Paphos, Nicosia, Limassol (they leave every day, except Sunday).
Village buses: These connect small villages with nearby towns. It is worth considering that village buses do not run on Sundays and travel 1-2 times a day, so if you decide to get to some remote monastery, this can become quite problematic.
Taxi
Taxis are quite popular in Cyprus: you can get around by intercity (they leave every half hour, accommodate up to 7 people, and it is advisable to book seats in advance by calling the local taxi office), urban (you can order them by phone or catch on the street) and rural (boarding and disembarkation is carried out in the villages at special parking lots) taxi.
Car rental
Since excursions on the island are quite expensive, and buses do not go to all places of interest, it is more profitable to rent a car to explore Cyprus. To do this, you must own an international driving license and be at least 25 years old..
It should be noted that in Cyprus there is left-hand traffic, and rented cars (prices start from 35 euros) are assigned red numbers.
Sometimes concessions are made for tourists, but large fines can be imposed for gross violation of the rules (talking on a mobile phone - 150 euros, driving with an unfastened seat belt - 90 euros).
Bike rental
By renting a bike, you can not only get to know Cypriot cities, but also take a trip to the Troodos Mountains along special cycling routes. Such routes are laid, for example, in Ayia Napa to Cape Greco, as well as along the waterfront of Limassol. It is worth noting that if you rent a bike at one station, you can return it to another..
There is no domestic flight and railway transport in Cyprus, so it is advisable to give preference to road transport to move..
Photos