Things to do in Prague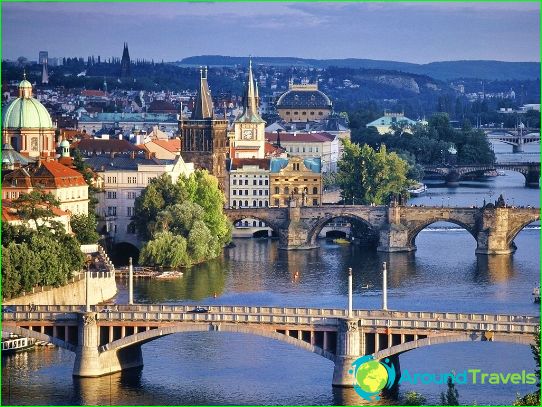 Entertainment in Prague includes tasting different types of beer, visiting casinos and events for music lovers and gourmets, as well as organizing exciting adventures for young tourists.
Amusement parks in Prague

"LunaPark": there is not only a park with 135 attractions, but also regular exhibitions and fairs, theater and sports performances.
"ParkMirakulum": in this amusement park, you can walk along the forest nature trail (the walk will be accompanied by information and game components), watch theatrical performances, visit the mini-zoo. And there are also playgrounds for children here (if they wish, they can visit one of the creative workshops to dazzle or draw something).
What entertainment in Prague?
Fans of noisy nightlife should be advised to have fun at the disco "Karlovy Lazne" (there are more than 10 dance halls here) and in a dance club "RadostF / X". If you are interested in watching striptease, go-go and cabaret, head to the nightclub "Captain nemo".
Those who wish are invited to go on a boat trip along the Vltava - during a three-hour night cruise, they will be able to enjoy delicious food and drinks on board the ship to the sound of pleasant music.
Another interesting entertainment in the Czech capital is watching the singing fountains (you will find a water show accompanied by classical, rock and pop music).
If your plans include acquaintance with something unusual, head to the Ghost Museum, which is divided into two parts: in the first, you will learn about Prague ghosts and where they appear, and in the second (the underground part of the museum) you will walk along the streets where you will meet ghosts and ghosts (dwarfs of Prague Castle, devil from Vysehrad, headless Laura, Devil).
Entertainment for children in Prague
Curious little travelers will love a tour of the Toy Museum - they will see both modern and toys dating back to ancient times.
Your child will probably want to climb Petrin Hill (you can do this using the funicular) to visit the Labyrinth of Mirrors, Rosary, Observatory, ride a pony, stand on the observation deck - do not deprive him of such pleasure.
At the Prague Zoo, your little fidget can play with rabbits, pigs, poultry in a special children's area.
You might want the whole family to visit the Chocolate Museum "Choco story": here you will be told the secrets of how chocolate was made before, they will offer you to look at the collection of chocolate wrappers from around the world and dishes that are used to make chocolate delicacies, and, of course, taste different types of chocolate.
And by visiting the water park "Aqua Palace", your family will be able to visit the Palaces of Adventure, Wave and Relaxation. In addition, here you can dive into a diving tunnel, as well as take a steam bath in a Finnish sauna, Russian bath or Roman baths..
There are a lot of entertainments in the capital of the Czech Republic - there are enough of them to take your entire vacation until the very last day..
Recreation and tourism - Prague

Photos