Shopping in Sharm El Sheikh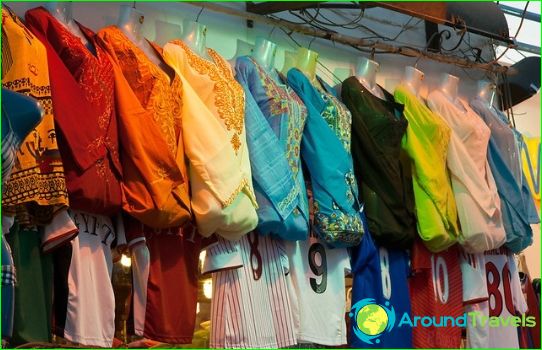 Going to Sharm el-Sheikh drenched in the bright sun, every tourist wants to bring home something that will remind you of a wonderful vacation for a long time. Not every vacationer knows that in addition to traditional figurines, magnets and key rings in Sharm el-Sheikh, you can buy very useful and, moreover, high-quality gizmos for home interiors or wardrobes..
It is worth noting that the most inexpensive shops in the city are located in the Old Town area. «Old Market». Here you can buy various souvenirs at relatively competitive prices, as well as drop by the best fruit market in the resort. As for the most expensive shops and boutiques, most of them are located in Naama Bay.
The question of what to buy in Sharm el-Sheikh is faced by most tourists who have visited this Egyptian resort at least once. Here you can buy everything, while the following goods are in special demand among tourists:
Bags are the first item on the shopping list in Sharm El Sheikh. Here you can find a wide variety of bags and suitcases, which will differ in quality, type, origin and value. Among them there are quite interesting specimens that you will not find anywhere else. Shops and boutiques in Sharm El Sheikh sell bags imitating famous brands, leatherette bags and locally made leather bags.
Figurines. The most common souvenir in Sharm el-Sheikh is figurines made in the form of ancient Egyptian gods and pharaohs, which very closely copy the ancient pictorial technique..
Natural oils. What to bring from Sharm El Sheikh is natural oils, which can become one of the best acquisitions during your vacation. Natural oils will give you a fragrance that will delight you for a very long time and remind you of a great time at the Sharm el-Sheikh resort..
Egyptian hookah. As a functional and national souvenir, a hookah, which will look very colorful as a gift to friends, is perfect. A lot of hookahs of different sizes and designs, including souvenir ones, are sold in Sharm el-Sheikh. Before you buy an Egyptian hookah, be sure to check its tightness.
Papyrus. Most vacationers in Sharm el-Sheikh acquire papyrus made according to ancient Egyptian recipes as a souvenir. These souvenirs are best purchased from specialized workshops or from souvenir shops that issue a quality certificate. Each copy of papyrus is not just a picture, it is a symbol that has a magical meaning..
Coinage is a wonderful souvenir. Plates with Arabic patterns are very popular with tourists..
This is an incomplete list of what you can buy as a souvenir of your vacation in Sharm el-Sheikh. There are many more interesting things for sale here that will leave this city special in memory..
Photos of shopping in Sharm El Sheikh