Attractions in Paris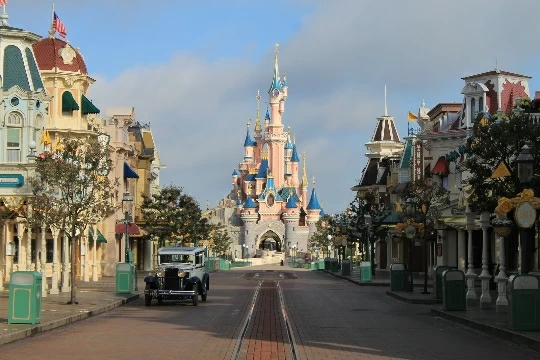 Paris is the dream of all travelers. This city attracts and attracts, therefore, millions of tourists come here every year, regardless of the financial situation in the world. The French capital can offer guests a luxury getaway, exciting historical trips and superb shopping, and the unique attractions in Paris make this city very attractive for families as well. So a trip here won't be a waste of money.
The park «Asterix»
One of the most famous amusement parks in the world. Inside, it is divided into several play zones, decorated in the spirit of a specific historical era (Ancient Greece, Egypt, Roman Empire, Gaul). At the moment in the park «Asterix» there are 32 rides, including the famous roller coaster «Thunder of Zeus», being the second largest on the planet. In addition, there are many different water slides, and guests are entertained by professional animators who present the characters of the films of the same name about the adventures of the Gauls Asterix and Obelix..
The park is open from June to August, visiting hours are 10.00-18.00. The price of a child ticket is 44 euros, a child ticket is 33. Official website: http://www.parcasterix.fr.
Park La Villette
Another unique amusement park ideal for families. It is something in between a scientific town and a museum, but it differs from them in that all the exhibits here can be touched with your hands. Also, for young visitors, various scientific experiments are demonstrated here in a fun and playful way, and everyone can take part in them. In addition, the following are available for the visitor: exhibition halls; planetarium; cinema; amusement rides.
Best of all, visits are organized in groups, so while kids are learning the wonders of science, parents can go shopping or relax in a nearby cafeteria..
All information about ticket prices and opening hours can be found on the official website: http://lavillette.com.
Disneyland in Paris
It is located in the suburbs (32 km east of Paris). The area of ​​the park is about 1943 hectares, and on its territory there is its own station, as well as residential quarters for tourists and service personnel. Any attempt to describe this park in words is doomed to failure in advance, because in fact, coming here is the same as being in your favorite fairy tale. The park is open seven days a week all year round. Visiting time 10:00 - 22:30.
Photos