Where to eat in Cologne?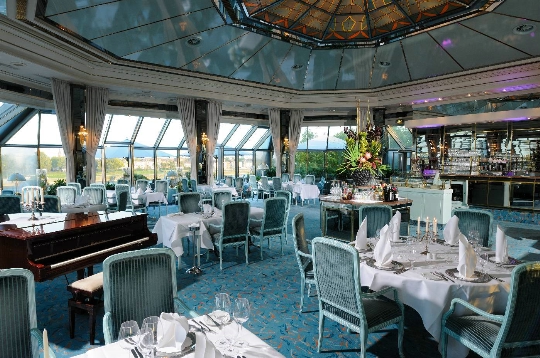 Wondering where to eat in Cologne? This German city will amaze fans of gastronomic tourism - restaurants, cafes, bars, taverns, pubs, sausages await them here. In Cologne, you will find 1600 different establishments where you can taste dishes of German, American, Chinese, Greek, Italian, Korean cuisines.
In Cologne, traditional dishes such as grilled baked or pork knee, fried bacon with boiled white beans, meat with mashed potatoes, fried onions and applesauce are worth trying. Beer gardens and bars can be found in the Cologne Cathedral area, and numerous authentic restaurants can be found on the Zulpicher Platz and in the Belgian Quarter..
Where to eat in Cologne inexpensively?
You can eat inexpensively at the Nordsee restaurant chain, which specializes in fish and seafood (you will pay about 4 euros for fries and a portion of fish) or at the KFC fast food establishment (here you can enjoy crispy chicken wings or thighs).
If you decide to try "healthy fast food" at affordable prices, head to the organic restaurant Guten Abend (this restaurant's menu boasts dishes made with organic ingredients). Or you can visit the Pick-a-pea cafe - here you can try a bio-hamburger or bio-schnitzel.
Fans of fast food should look into Freddy Schilling (this establishment is a cross between a cafe and a typical German butcher's shop) - here you can try burgers with unusual tastes and names ("Aunt Titian", "Asparagus Tarzan").
Where to eat in Cologne delicious?

Taku: In this restaurant, guests can taste East Asian cuisine - Japanese, Chinese, spicy Thai and Vietnamese dishes, as well as enjoy the atmosphere prevailing here.
Merhaba: This restaurant will appeal to fans of Turkish food and drinks. In addition, guests will find a rich selection of French wines, bright evening performances and concerts..
Fruh am Dom: on the menu of this restaurant you will find knuckles, sausages, a variety of fish and meat dishes, beer. Since this is a very popular place in the city, it is advisable to book a table in advance.
Isenburg: This rather expensive restaurant, located in an old German fortress of the 13th century, offers its visitors to enjoy French cuisine and taste more than 100 different types of wines.

Cologne food tours
On a food tour of Cologne, you will be invited to stop by the best beer houses to taste a variety of beers. And as a snack, you can taste German sausages with sauerkraut and potatoes, as well as the famous pork knuckle.
In Cologne you will find cathedrals, museums, green areas, shopping centers, as well as delicious national dishes and excellent beer.
Photos