Airport in Dresden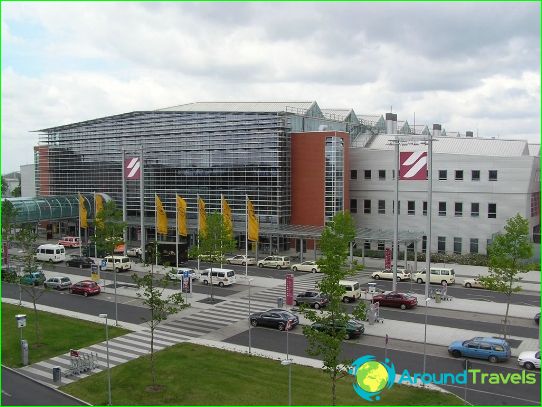 The international airport in Dresden is located in the state of Kloche, 9 kilometers from the city center in its northern part. For a long time, the airport was named after the land on which it is based - Dresden-Kloche, but in September 2008 it was renamed into the airport «Dresden international».
The airport operates around the clock and serves about 2 million passengers a year, its runway, 2.8 kilometers long, is reinforced with concrete. Aircrafts depart daily from the airport in Dresden in more than 50 directions, including to Moscow (4 times a week). The airline successfully cooperates with the world famous airlines Europa Air, Lufthansa, Germania, Aeroflot and other air carriers from around the world..
History
The commercial airport in Dresden was founded in July 1935. Initially, the airport was planned to be used for commercial air transportation, but during the Great Patriotic War, the airfield was occupied by German flight units. After the war, separate units of the Soviet Army were based here. For civilian traffic, the airport ball was opened in 1959.
In the early 90s, after the unification of Germany, the airport carried out a large-scale reconstruction, expanded the geography of flights, after which the passenger traffic of the enterprise increased..
Service and services
The airport passenger terminal in Dresden is a rebuilt former hangar and industrial architecture makes it special among all terminals in Germany. 
All airport services, from check-in desks, business lounges and an observation deck offering a breathtaking panorama of the runway, to the arrival and departure areas, are located under one glass roof. Short distances between certain sections of the terminal, escalators and an elevator make it mobile and convenient to move around the terminal.
All conditions for a comfortable stay of passengers have been created here. There are information bureaus points (including in Russian), ticket offices from various airlines, many boutiques with souvenir and printed products. There is a convenient navigation system with signs and informational announcements in two languages. Round-the-clock airport security is provided.
Transport
The airport in Dresden is connected with other German states by a railway line and a motorway. There are counters in the terminal building where you can order a taxi from various transport companies in the city.
Photos Dresden airport