Airport in Hamburg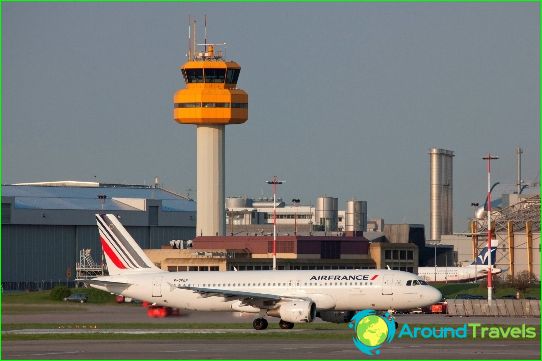 Hamburg International Airport, also known as Fuhlsbuttel Airport, is located about 9 kilometers north of the city center. The airport mainly specializes in domestic flights, as well as to some European countries, especially to the Scandinavian countries. Fuhlsbuttel is one of the five busiest airports in Germany, with an annual passenger traffic of over 12 million.
History
Hamburg International Airport is the oldest operating airport in Germany and also one of the oldest airports in Europe. It was built in early 1911. In the 1990s, it was planned to move the airport to the north, but this was never done. As a result, it was decided to carry out reconstruction, new buildings, a hotel and a road were built. An electric train line was also laid.
Services
As noted above, at the end of the last century, a hotel was built near the airport. Therefore, passengers can easily rent a comfortable room for rest without unnecessary difficulties..
Thanks to the reconstruction, the total area of ​​the terminal has also been increased. This allows you to conveniently place various shops, cafes and restaurants..
There is a separate playroom for passengers with children.
In addition, the airport in Hamburg offers luggage storage, the size of which allows you to take luggage in any volume. The number of cameras allows you to easily take luggage for storage even in peak situations.
Also worth noting is a travel agency located on the territory of the airport. Here the passenger can further plan their trip. Also, in the case of a transit flight, this company will help organize a short city tour in order to brighten up the waiting time for the flight..
Transport
There are several ways to get from the airport to the city:
Train. As noted above, the airport is connected to the city by the city train. Travel interval 10 minutes, and travel time only 25 minutes.
Regular and express buses. An express bus leaves for the city every 15 minutes and will take a passenger to the city in 30 minutes. The ticket price will be about 5 euros. Regular buses No. 26, 274 and 292 will take passengers to the city for a lower price. However, it should be borne in mind that the travel time will be much longer..
Taxi. The most expensive and comfortable way to travel. You can get to the city by taxi for about 15 euros.
Photos Hamburg airport