Where to eat in Hamburg?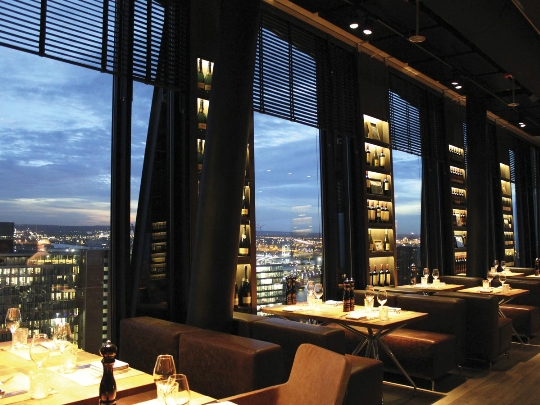 Not sure where to eat in Hamburg? Various establishments await you in the city, where you can not only taste original treats, but also enjoy the interior and take part in entertainment programs.
Where to eat in Hamburg inexpensively?
If you are a potato lover, you can go to "Karotoffelkeller" - here this vegetable is prepared with a variety of sauces (potato soups, salads, meat dishes with potatoes).
You can eat on a budget in "Einstein bistro" - This Mediterranean bistro-restaurant offers pizza or a hearty main course for 5 euros, as well as fresh salads and tapas. You can try traditional German food at reasonable prices in the restaurant "Erika's Eck" (you will enjoy delicious food and huge portions).
Did you know that in Hamburg you can order falafel, salad and potatoes for only 3 euros? You can verify this by visiting "Falafel Factory".
Where to eat in Hamburg delicious?

Alte Muhle: This restaurant (an establishment with its own artificial pond and outdoor terrace) serves German cuisine, delicious fish and meat dishes. So, you should try pork leg fried with vegetables, carp with boiled potatoes and spicy sauce, all kinds of meat rolls and cold cuts.
Opitz: This restaurant offers homemade cuisine. Here you can order homemade German sausages and sausages, rabbit stewed with potatoes and carrots, roast beef liver with sweet onions, beer.
Fischerhaus: in this restaurant, guests will love the many fish and seafood dishes (crabs, lobsters, oysters, shrimps).
Riads: This place invites its visitors to taste Lebanese cuisine. Here you will find delicious mesa snacks and great spicy dishes - walnut pate with red pepper, beans with coriander and garlic, sheep cheese puree with thyme and red pepper.
Cox: If you are constantly in search of culinary experiments in the various cities you visit, this restaurant is what you need. Here you will not find traditional Hamburg dishes: in this institution you will find original cuisine, which is a mix of Italian, German and French cuisines..

Gastronomic tours of Hamburg
On a gastronomic tour of Hamburg, you will be taken to authentic establishments where you can taste local beer, fried seafood, eel soup, herring "matjes", thick puree soup, cakes with berry fillings, as well as the fish market, where you can buy the freshest oysters, crabs, squid, fish fillets ...
Hamburg is famous not only for its clean and well-groomed parks and squares, a large number of museums, but also for delicious traditional dishes..
Photos