Zoo in Athens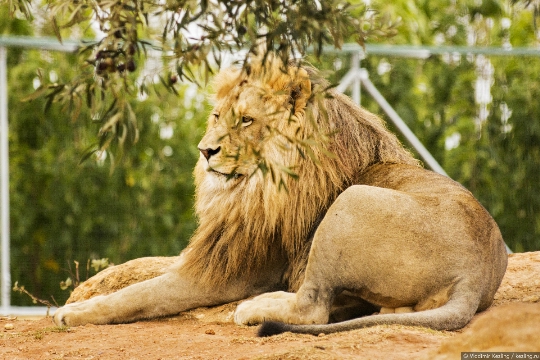 Greece has everything, and for some time now the zoo in Athens has become no less an attraction of the capital than the ruins of ancient temples and sculptures of gods. Located in the suburbs of Spata, the park is quite young, but since its opening in 2000, it has managed to win the love of local residents and guests of the Greek capital..
Zoological park Attica
More than two thousand inhabitants of Attica Park present 400 species of mammals, reptiles, reptiles and birds to curious visitors. On 20 hectares, there are spacious open-air cages and reservoirs and conditions have been created in which animals feel at home. For the initiated, the name of the Attica Zoological Park in Athens means a lot - rare inhabitants of the planet are successfully preserved here and unique educational programs for schoolchildren and students are being implemented.
Pride and achievement
The Athens Zoo boasts the third largest zoological garden in the world for the number of birds it contains. Initially, it was conceived as a home for birds. Today, more than a thousand representatives of the ornithological kingdom of 300 different species delight visitors and workers of the park with amazing songs and elegant colors. Since 2005, there has been a daily show featuring birds of prey.
And back in 2010, white rhinos settled in the Athens zoo, which, together with zebras and giraffes, adequately represent the African savannah on the land of the ancient Olympic gods..
The management plans to open the Museum of Evolution, where there will be a detailed exposition telling about dinosaurs and other inhabitants of the Earth in the prehistoric period..
How to get there?
The address of the zoo, which should be entered in the car navigator, looks like this - At Yalou, Po Box 38, Spata, Athens 190 04, Greece.
By public transport, you can take the metro to Doukisis Plakentias station, where you can change to buses 319 or 321. Get off at the city council building of the Spata suburb and then take bus 320.
On Sundays, the influx of visitors increases significantly, and the administration recommends visiting the attraction of Athens, if possible, on other days of the week..
Helpful information
The opening hours of the zoo depend on the season. It opens at 9 am and visitors can stay on its territory until sunset.
Ticket prices for visiting the Attica Zoological Park:
Children from 3 to 12 years old - 12 euros.
Adults - 16 euros.
Adult groups over 25 people - 12 euros for each participant.
Kindergartens - 9 euros per child.
Schools - 10 euros per student.
Students - 12 euros. When buying a ticket, you will need a photo ID.
Senior visitors over 65 years old - 12 euros.
Children under 3 years old visit the zoo for free, and there are special discounts for families with several children.
Services and contacts
Official site - www.atticapark.com.
Phone +30 21 0663 4724.
Pictures of the zoo in Athens