Shopping in Goa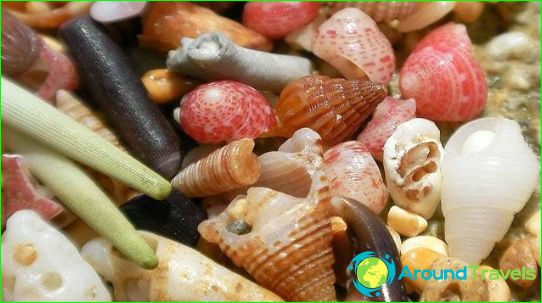 Souvenirs in Goa
Goa is not only a true paradise for body and soul, but also a great place for shopping. Here you can buy unique products that you will not find anywhere else in the world. These are jewelry, and carved wood or copper souvenirs, handmade carpets, clothes and, of course, alcohol. Seeing all this variety, many tourists get lost and after visiting the first shop do not know what to bring from Goa. In order not to «disperse on trifles», we propose to discuss what products are best to bring from Goa and where they can be purchased.
As a rule, on the territory of any hotel or in the immediate vicinity of it there are shops with various utensils, spices and products. But the most attractive for tourists looking for exotic and originality are flea markets, or markets in the state capital - the city of Panaji.
Flea markets are numerous merchant stalls located right on the coast. The most famous are the markets in Anjuna and Arpora. It should be noted that the first of them works during the day, and the second - at night. And although the color and impressions of a night visit to the market are much greater, there is a risk of purchasing low-quality goods, since defects may not be noticed in the dim light of the lamps. Markets near Mapusa and Baga beaches are equally popular. So what to buy in Goa?
What can you bring from Goa

Papier-mâché products. This is not about masquerade masks or souvenirs, but about real furniture. Skilled folk craftsmen make tables and chairs, sofas and wardrobes from papier-mâché. But you should be careful, because often such furniture is sold under the guise and, accordingly, the price of wood. To achieve a wood-like effect, «paper» furniture is painted, varnished and made heavier.
Handmade carpets that simply amaze with the variety of shapes and materials. Here you can find silk, cotton, knotted, hard carpets and even products with neon threads that glow in the dark..
Leather products, which are presented in the widest range and skillfully decorated with embroidery, fabrics, expensive accessories. These are jackets, gloves, suitcases, bags and much more..
Clothing. The quality and beauty of clothing is largely determined by its cost. So, cotton and silk saris or shirts cost at least 200 rupees. Such an acquisition will delight you with its quality for more than one year. And more liberal tourists are advised to come to Goa practically without luggage - all the necessary clothes here can be bought for a penny and thrown away here without regret at the end of the vacation..
Souvenirs, which include smoking accessories, paraphernalia for religious holidays, carved figurines, jewelry, and more. Don't forget about the famous Indian tea and spices..
Of course, jewelry with precious stones that will not leave indifferent any woman..
Photos of shopping in Goa