Airport in Jakarta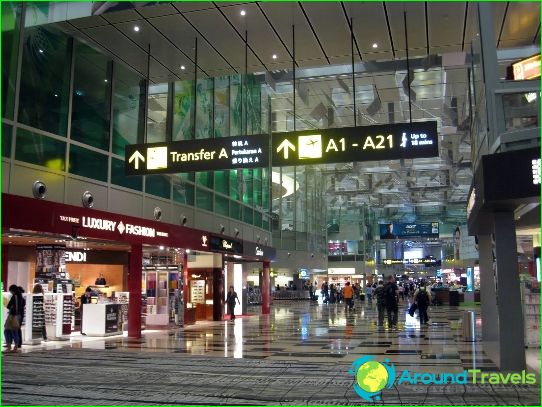 Sukarno-Hatta International Airport in Jakarta is located 20 kilometers from the center of the city of the same name, in the vicinity of the town of Tangerane. The airport bears the name of two political leaders of the country at once - the first president Ahmed Sukarno and the vice president Mohammed Khat. The unofficial name of the airport is Chengkareng.
The airport structure includes three passenger terminals serving domestic and international flights. Of these, Terminal No. 3 is still under reconstruction and is partially operational. The full launch of the terminal is scheduled for 2020.
More than 40 international and slightly fewer Indonesian airlines are served in three airport sectors - 2E, 2F and 2D. Domestic air travel is served by the first and third sectors.
The customs duty on departure from the country is a little more than 400 rubles for international flights and a little more than 80 rubles for flights within the country.
Regular buses run from one terminal to another, with an interval of 10 minutes. Travel time from 05.00 am to 22.00 pm.
Transport
There are several modes of transport from Jakarta Airport to the city.
Bus. Regular buses leave from the airport daily. The movement starts at four in the morning and ends at 12 at night. Bus stops are located at each entrance of the three passenger terminals. Travel time takes about one hour, excluding traffic jams on the city streets. The fare is from 50 to 100 Russian rubles. The bus route passes through the central streets of the city, the final stop is Gambir (railway station).
Taxi. In the passenger arrivals halls there are taxi counters for major transport companies of the city. The fare ranges from 400 to 800 rubles, depending on the remoteness of the destination.
Transfer. Many hotels organize delivery of tourists to the place of rest by special buses. In addition, VIP-clients are provided with a special car for 4 or more seats. You can order a transfer by phone or via the Internet by going to the website of the transport company you like. Jakarta has a large selection of them: Silver Bird, White Horse and Tiara Express - large passenger transport companies, and Avis, Bluebird and Europcar - car rental companies..
Jakarta airport photos